Ladies, as the wedding season approaches and the big day gets closer, we all know what makes a to be bride anxious like nothing else can. Finding your perfect Lehenga can be challenging, and especially in the huge market of Chandni Chowk, where finding the stores which are perfect for you is the toughest task.
So here we are with a few tips to help you get your perfect bridal Lehenga in Chandni Chowk without too much hassle. After all, your wedding and the Lehenga is something you will never forget!
1.Do your research before you go to Chandni Chowk
Chandni chowk is a gigantic market with all kinds of stores. You will find big stores and small stores with all kinds of lehengas, and the confusion will make it very difficult for you to decide the stores or even be sure about what you want for your wedding.
That is where websites like Zakoopi come into play. Go to the website, look at stores in Chandni Chowk, store reviews of all of those stores and based on your preferences, short list the stores you want to visit for the day. That makes your work a lot easier.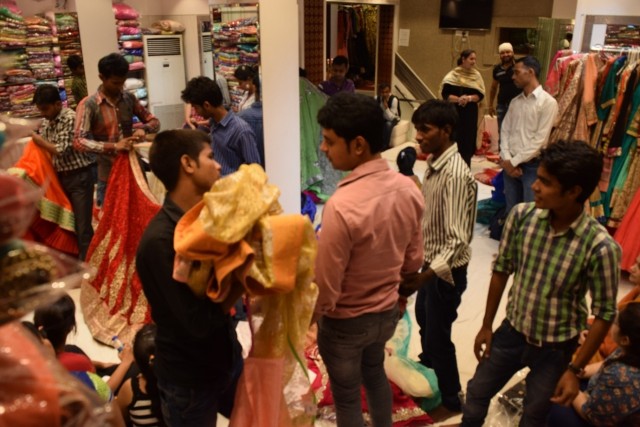 Know your Budget!
This is certainly not to say that you should have a rigid budget and not even look at designs that don't fit your budget, but having an upper limit is always helpful. With your Lehenga, as you go from store to store you will realise that the variety is just too much to casually scroll through all day. So if you want to make the whole process easier on yourself, all you have to do is make up your mind about what is the highest price you would pay for your Lehenga, and choose your stores accordingly.
When it comes to the colour and design of your Lehenga, Get Ideas!
You can always go out and be spontaneous with your Lehenga design, but there are just so many choices to make! Specially in a market as wide as Chandni Chowk, if you haven't thought about what you want, it might get really tough for you to find your perfect Lehenga in due time. Just the wide variety of options, and not enough time to decide will make it a very strenuous process. So what you can do that help that, is have an idea about what colours you'll be looking at for your Lehenga, and what kind of a style you'd want. From lehenga blouse design also has a huge role to play. So try and short list a few of those designs as well.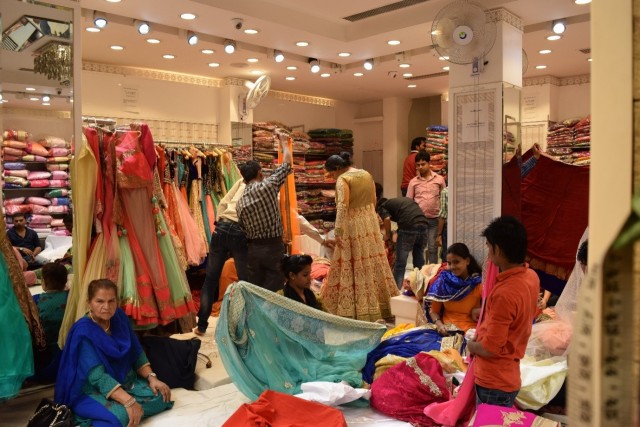 Be prepared for a lot of Walking, talking, and Haggling!
Chandni chowk, like many other markets, is so incredibly crowded that if you want to buy something beautiful and unique, you will have to visit lots of stores and look at lots of designs. And to do that, you will need to walk from one store to another. If your plan is to walk in to most of these stores, you won't have to walk too much. But if you plan on visiting some chosen stores, chances are you will have to walk a kilometre or two at times to get best brands for women. Walking is the only way to get anywhere in this market. And considering the fact that you want your Lehenga to be perfect, you will need to explain to every shopkeeper what it is you want, so a lot of talking!
Prepare yourself!
Have fun while you're at it!
This process can be stressful and if you let the tension get to you, it'll only make it worse! So try and have as much fun as you can in the search for your Wedding Outfit!
The best bit about Chandni Chowk is, you can even find wedding dress for menas well as indo-western dresses for men or women in this market.
So shop on and have fun!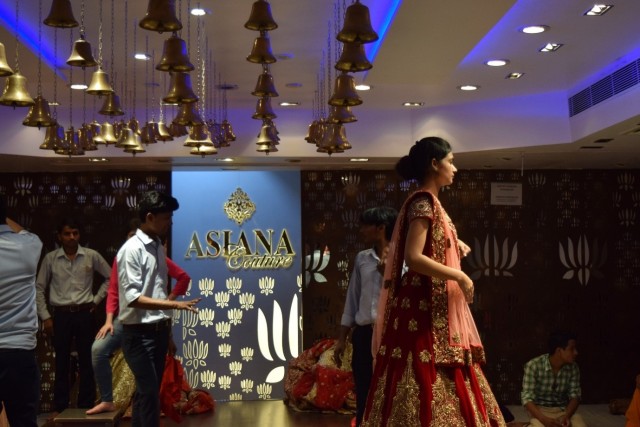 Arunima Singh
Fashion Editor at Zakoopi. Love for all things fashion, travel and food.
Book worm and coffee addict!