Hello, my fashionable ladies! Are you ready for some helpful fashion tips? Don't go anywhere, because I have a bunch to share with you. Seems like accessorizing is our favorite trick to spice up even the most basic outfits. Wearing rings seems like an excellent opportunity to show off your personal style. Luckily, the current trends are so much oriented to this simple and impressing accessory. So if you are not that much after those large statement rings but still want to have something outstanding, you should try with stacking rings.
Read on and learn how to stack your rings like a real fashion blogger!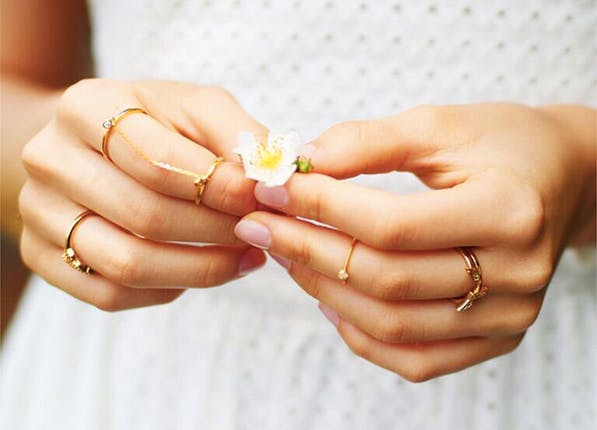 Start With Some Thin Bands
Stacking rings is not really a huge deal. Anyone can do it!
The ideal start would be simple thin rings at the base of the fingers, that will be stacked up with other more impressive pieces. You can choose silver as a budget-friendly option, that will not turn black.
"One Metal" Rule
When layering different rings together, you should be careful on the metal choice. Stick to the same one for a cohesive look. if you mix different metals, it might get a little messy. Whether you decide to wear gold, silver or rose gold, make sure that you wear only one metal at a time.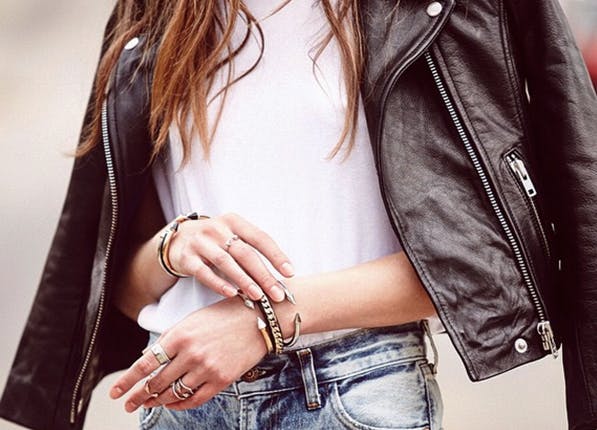 Try The Trio That Always Works
When stacking rings, keep in mind that you should achieve visual balance. Otherwise, you won't be able to get the desired looks. One combination that always works is a thin ring on the index finger, one statement ring, and mid finger ring. This way, you have the needed balance. Mid finger rings are a huge hit, so make sure that you don't miss having at least one in your collection!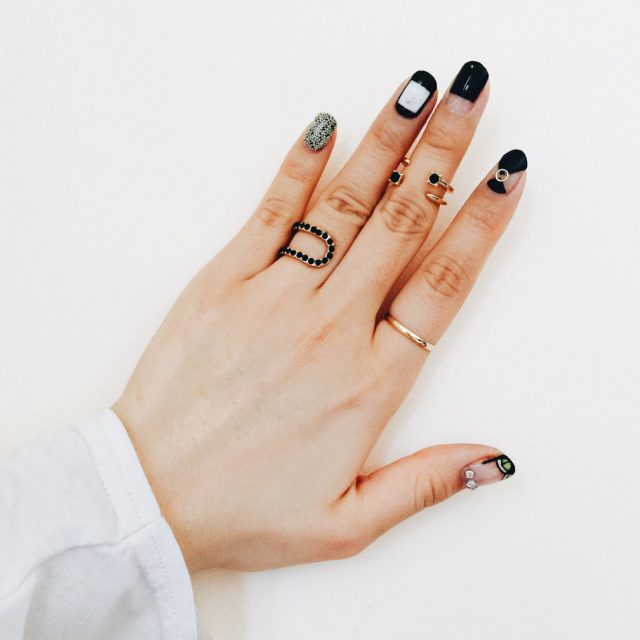 Layer Bracelets
For an ultra trendy look, stack a few bracelets as well. Thin bracelets can compliment your stacked ring look. Just make sure that they are simple, thin and correspond to the style.
Spotless Look
No matter how hard you try, jewelry that is not spotless will ruin the whole impression. That's why you need to pain attention to cleaning your rings. during your normal everyday activities, dirt and oils can gather. Make sure that you clean your jewelry with warm soapy water once in a while. Rings made of precious metals should be kept in their original pouches, to keep them safe from scratches and tarnishing.