Buying a gift for your boyfriend can often be more difficult than it may sound. Whether his birthday is coming up or you're planning to be organized and get your Christmas shopping planning done and dusted as early as possible to minimize stress over the holiday season, buying a gift for the man in your life can often prove to be harder than you think. This is especially true if your special guy seems to have everything that he needs! Grooming gifts are some of the best ideas for male recipients, especially with more and more guys these days paying extra attention to looking good. Even if your boyfriend already has a good range of grooming tools, a new one is always appreciated as they tend to need replacing more often than many other products.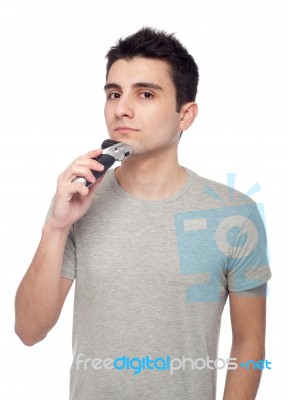 Shavers and Trimmers
For guys who have beards, there are never enough shaving and trimming tools that they can have. Whether your man prefers to be clean shaven or is following the latest trend of having a full beard, a good quality beard trimmer can help to make sure that their facial hair is neat and tidy. Whilst full-size beard shavers are best for those who prefer to go clean shaven, smaller trimmers can be used to both get to hard-to-reach areas when shaving or simply maintaining and keeping on top of a full beard to make sure that it always looks on point.
Moisturizers
If you're looking for some grooming stocking fillers for your man, moisturizing products are some of the best to choose from. There are now more male moisturizing products on the market than ever before, with an increasing number of guys having a growing concern about keeping their skin in the best condition. Any stylish guy will know that keeping their skin soft and hydrated is absolutely vital to not just their appearance, but also their health.
Facial Cleansing
One of the biggest mistakes that a lot of guys make with personal grooming is using soaps and washes that are designed for the body, on their face. Although it'll definitely make sure that their face is clean, these soaps are often not designed for the more sensitive skin on the face, meaning that they can lead to a range of problems such as skin tightness and dryness, or even zits and pimples. Treating your guy to a good facial cleansing product will make sure that he's always looking and feeling great.
Body Shavers
Whilst some guys prefer to simply let their body hair grow as nature intended, others prefer feeling smoother or at least trimming it to keep it tidy. Instead of letting your guy use a cheap disposable razor on areas such as his chest or privates, why not treat him to a specially designed body groomer that'll make sure he avoids common problems such as nicks or irritating shaving rash.
Picking the perfect gift for your boyfriend can be hard work, but he'll love grooming gifts that'll help him look and feel better than ever.