Hey my lovely divas! How are you? Spring is just around the corner and I'm very excited. Are you enjoying the beautiful weather? I'm always here to inspire you and awaken your creativity, so for today, I have made you a beautiful collection of stylish and chic ways to wear midi skirts this season. Are you excited?
Midi skirts are my favorite, what about you? Do you fancy wearing this kind of skirts? You can find them in so many styles and designs, so that you won't have any difficulties to find one that will meet your style and personality. I have selected fashionable outfits for all ages, so go ahead my fear ladies and make your next outfit. Enjoy and have fun!
For more dramatic look, you can choose a metallic midi skirt and match it with a simple shirt and heels. This combination will look outstanding with a leather black jacket and heels.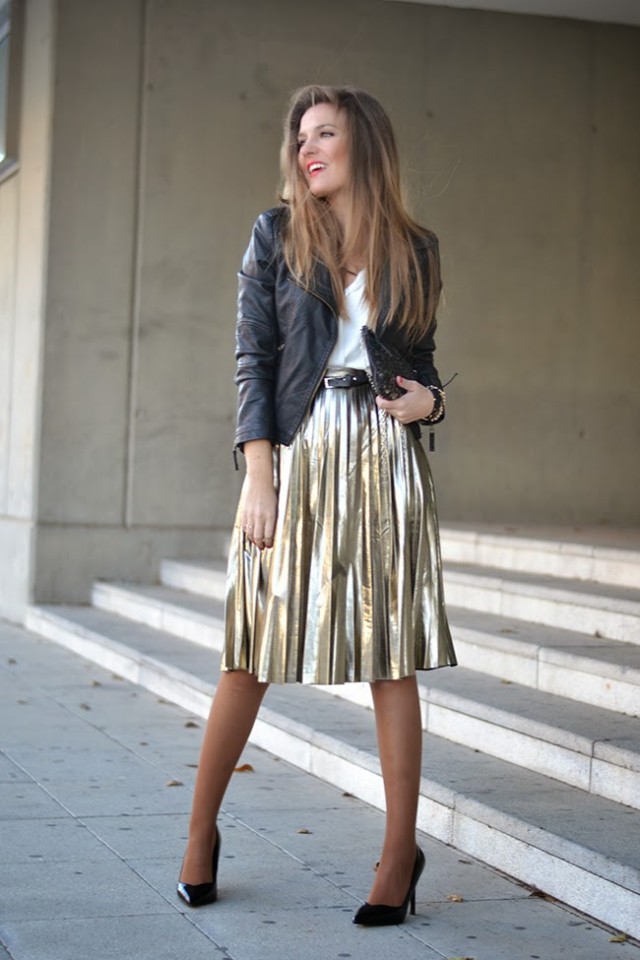 When the days are warm, you can make a beautiful black and white combination with a crop top and midi skirt. For more interesting and charming look, you can complete your outfit with brown sandals and bag.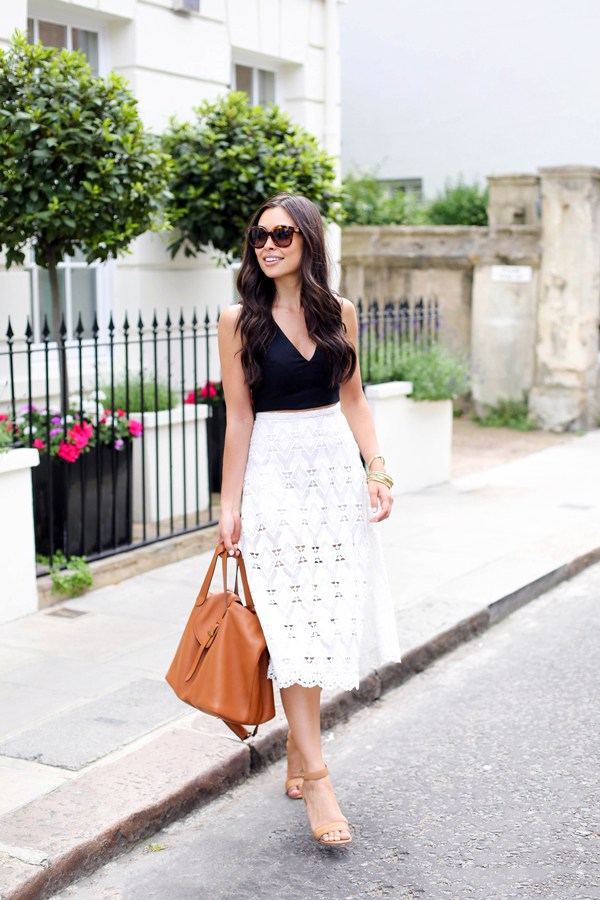 You can never go wrong with black. This black head-to-toe outfit is very stylish and chic and can be worn with an elegant trench coat.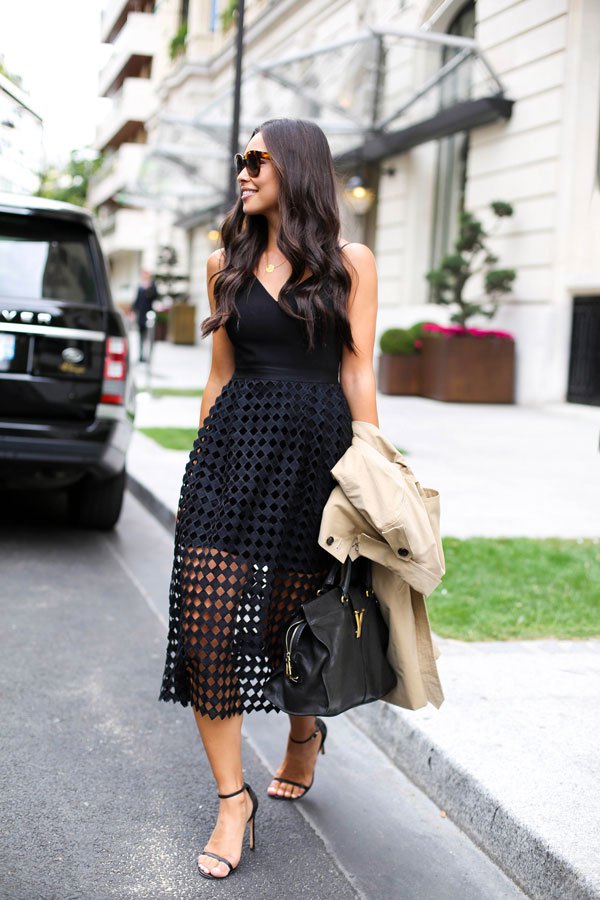 You can wear your black midi skirt with a simple denim shirt. For more chic look, you can wear this combination with animal printed bag and sandals.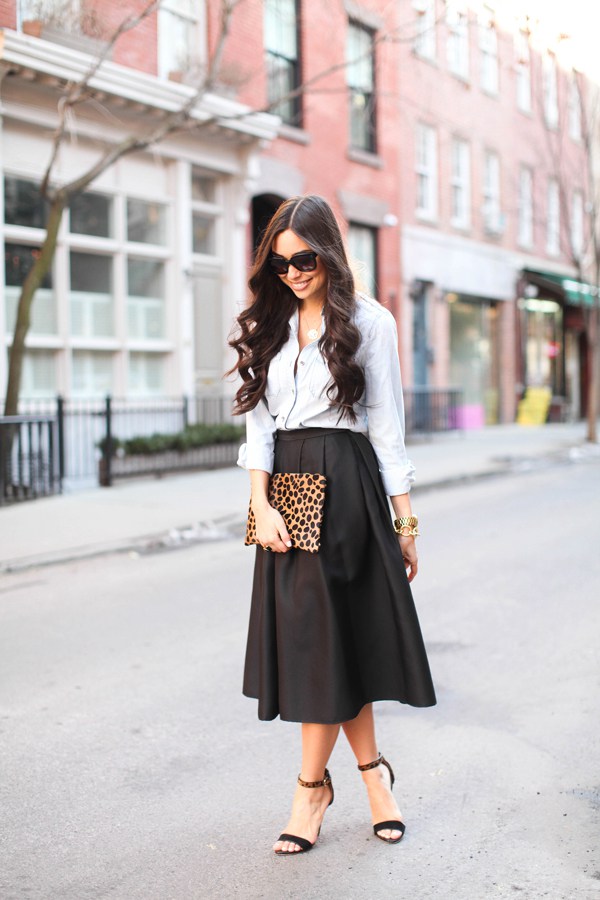 A black and white dotted shirt can be worn with a white skirt. For more elegant look, you can wear this combination with black leather heels and modern bag.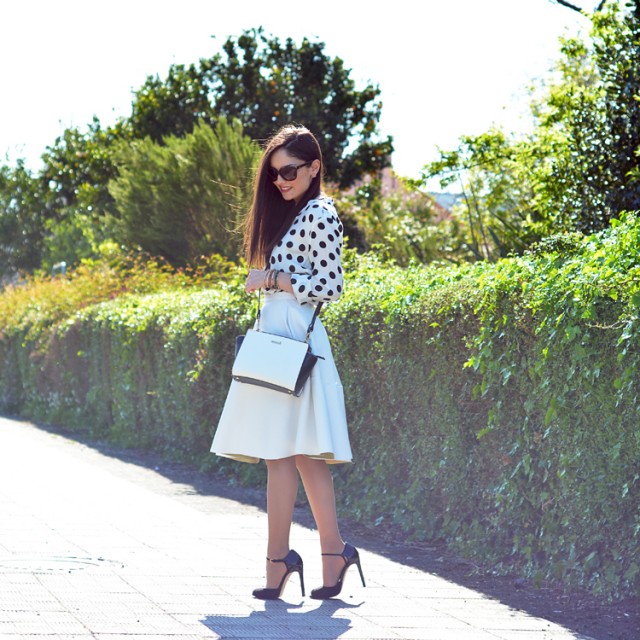 Striped clothes are very trendy and they will be a huge hit this season. I know that all of you already have a striped blouse, so go ahead and match it with a simple midi skirt.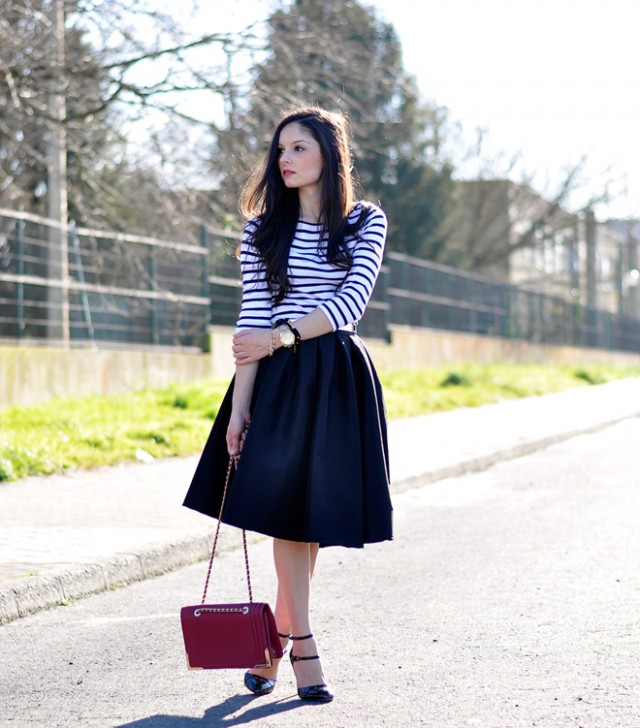 Floral print is trendy every spring, so why not to update your wardrobe with a floral printed skirt. You can wear it with monochromatic blouse.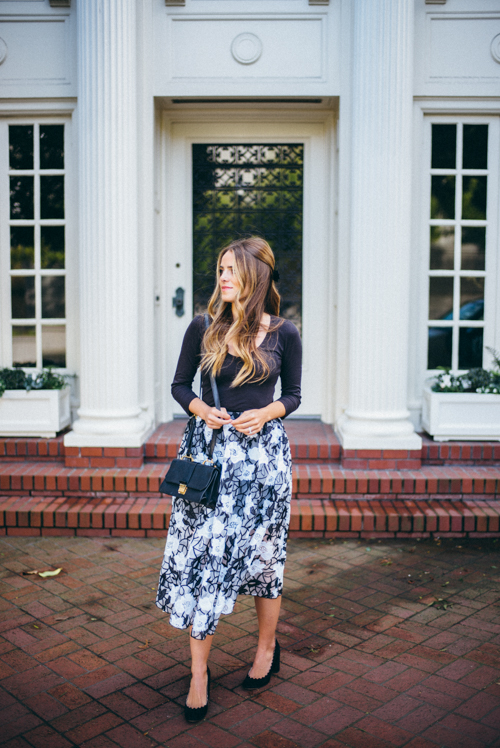 If you are looking for fancy and chic combination for your next special event, then take a look at the idea below. It is very charming and lovable, and I really like to wear it.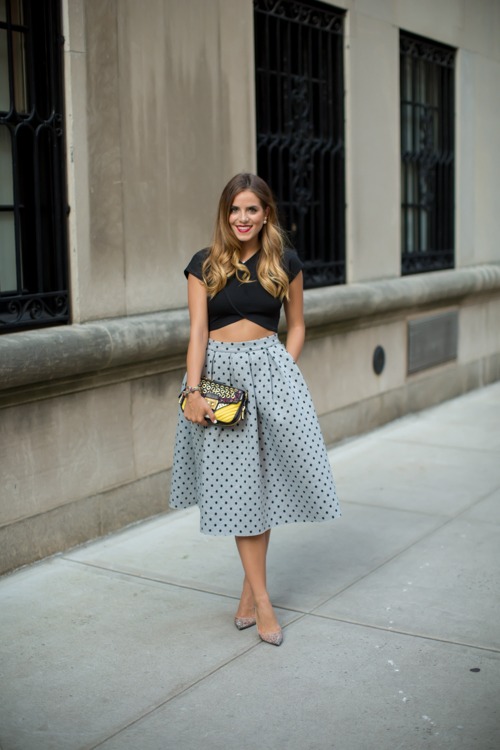 A lovable striped crop top can look marvelous if it is worn with a monochromatic skirt.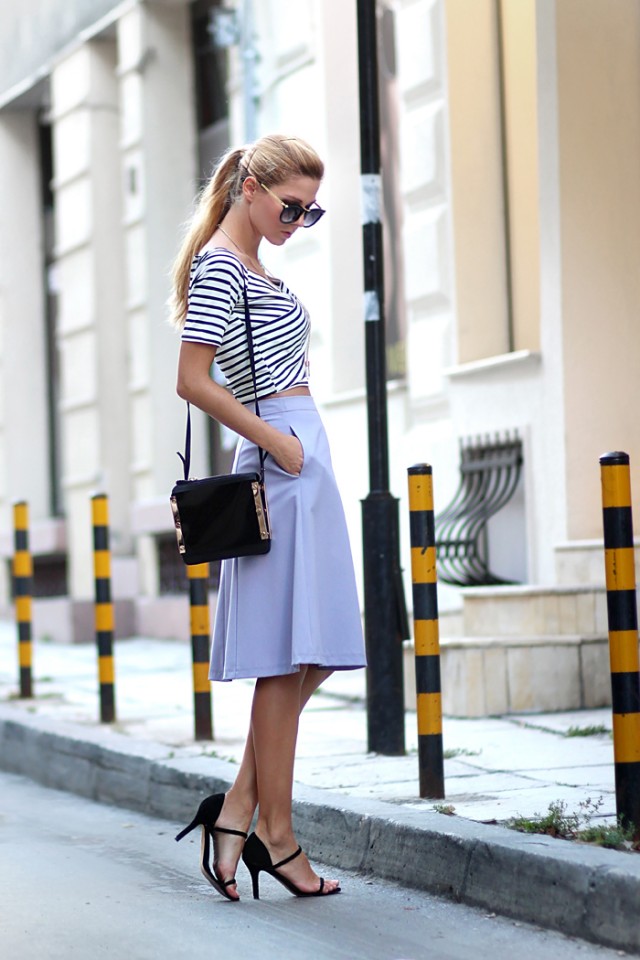 As I said before stripes are in and a striped top can be worn with midi skirts. For more elegant and sophisticated outfit, you can wear your striped top with a leather skirt and red sandals.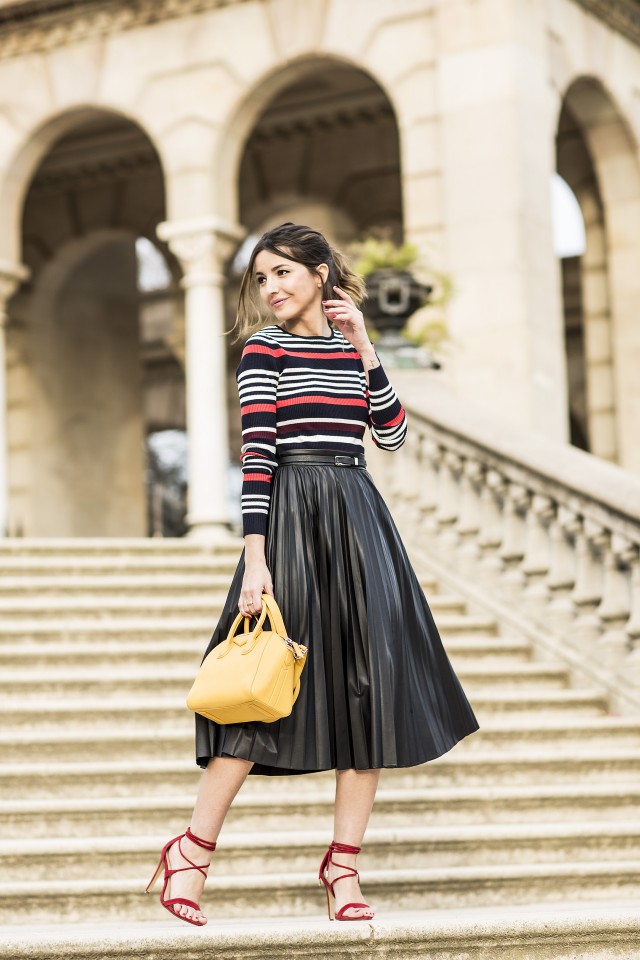 You have already seen a combination with floral skirt and black skirt. The opposite combination also look amazing.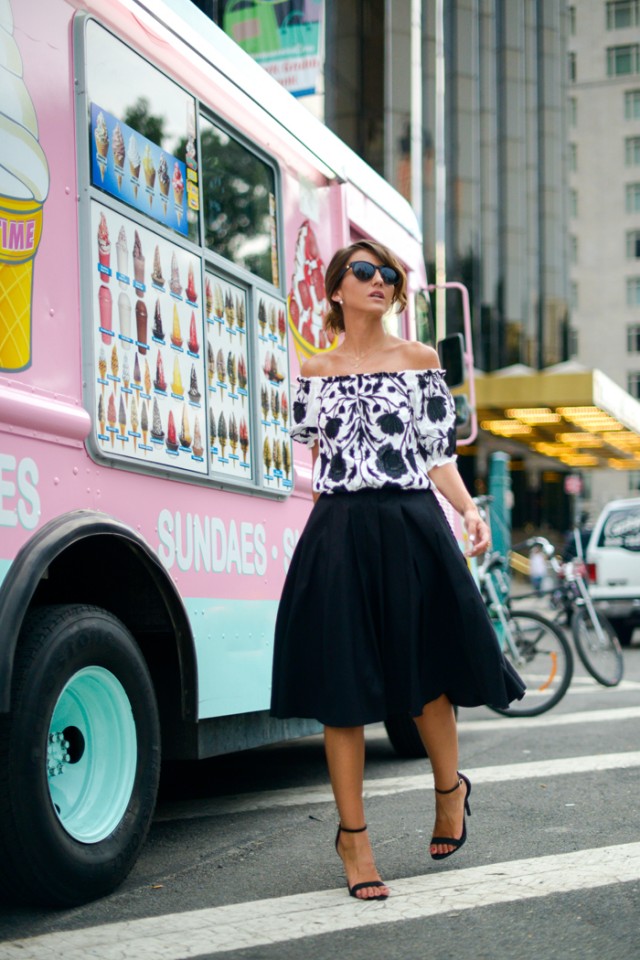 For more clean and pure look, you can go with white shirt.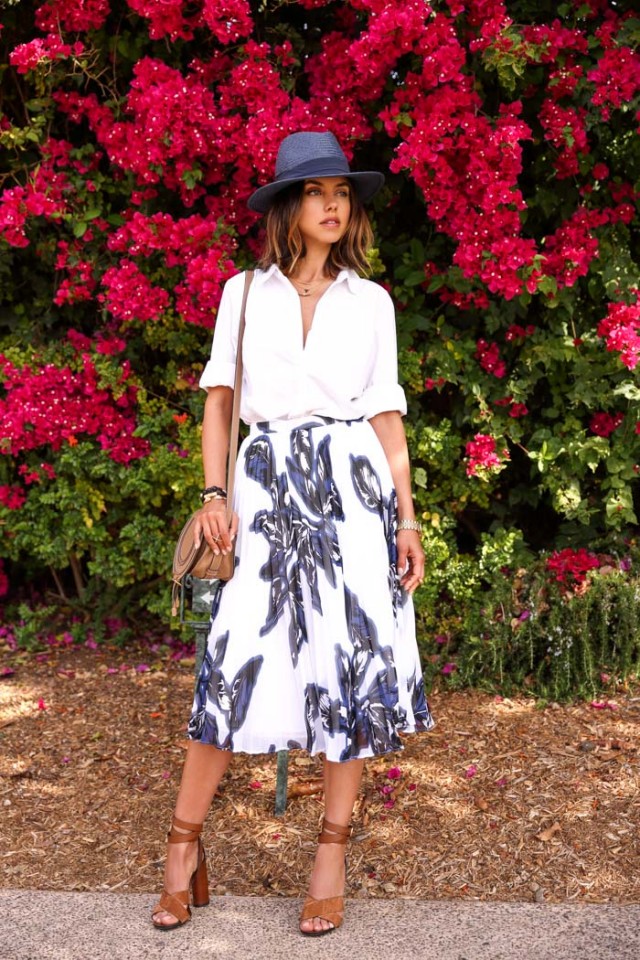 But, we need to recognize that the black color is more elegant than white.