If you think that you need to have a model height and to be very thin in order to follow the new striped culottes trend, you are wrong! Though this type of short, yet voluminous pants may seem intimidating, there is a pair out there for everyone waiting to be worn with style. So, whether you are curvy, thin, petite or tall, keep scrolling for chic ways to make this trend work for you the best.
SEE ALSO: AMAZING OUTFITS WITH LACE BLOUSES TO WEAR THIS SPRING
Stylish Combos You Need to See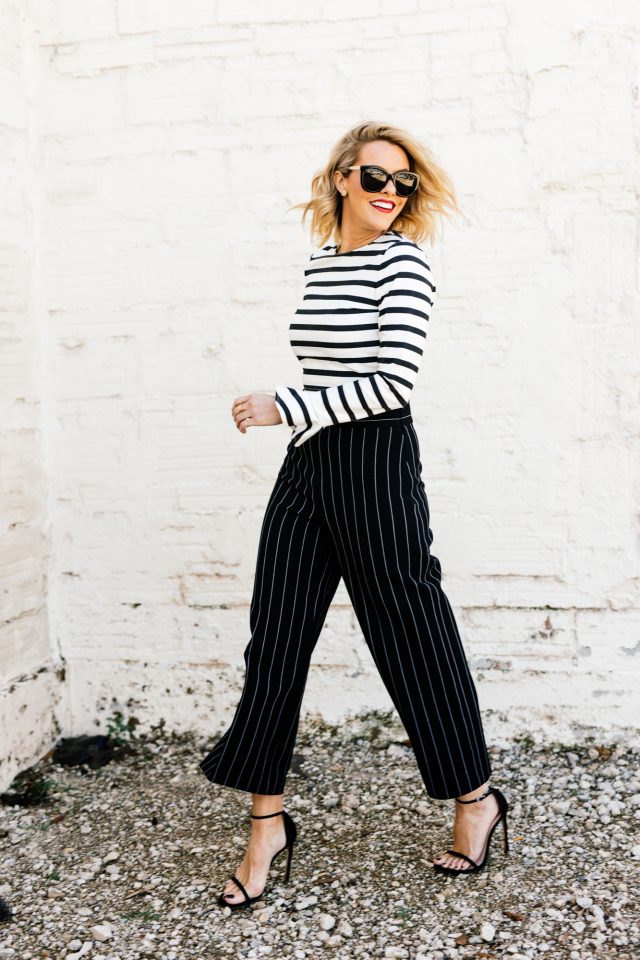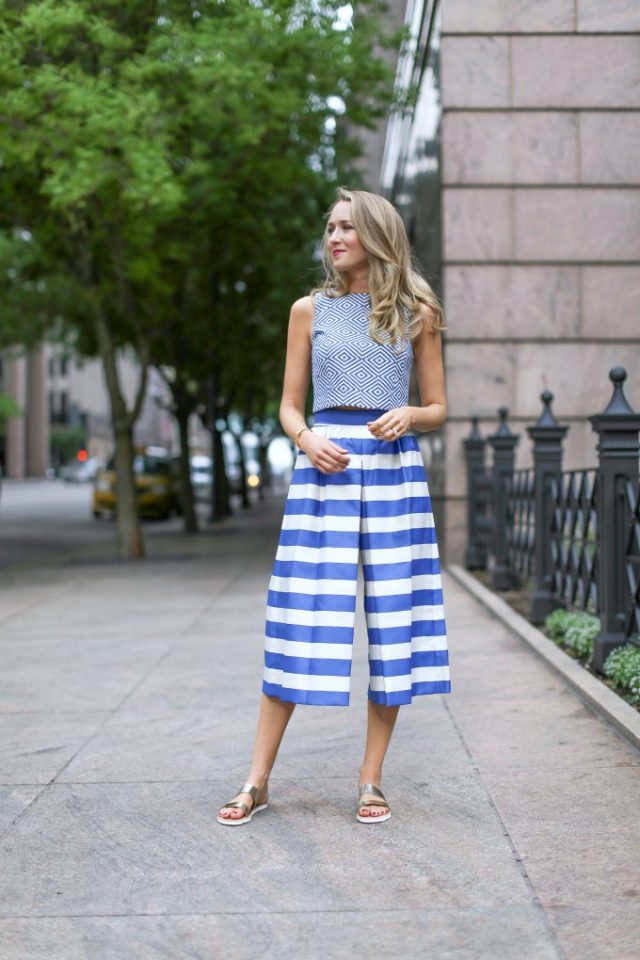 If you don't know how to style your new pair of culottes, think of blouses, shirts and other tops that you wear with your A-line skirts. Bow blouses, feminine blouses, off-shoulder tops, crop tops, spaghetti tops and tank tops are great to complement your combinations.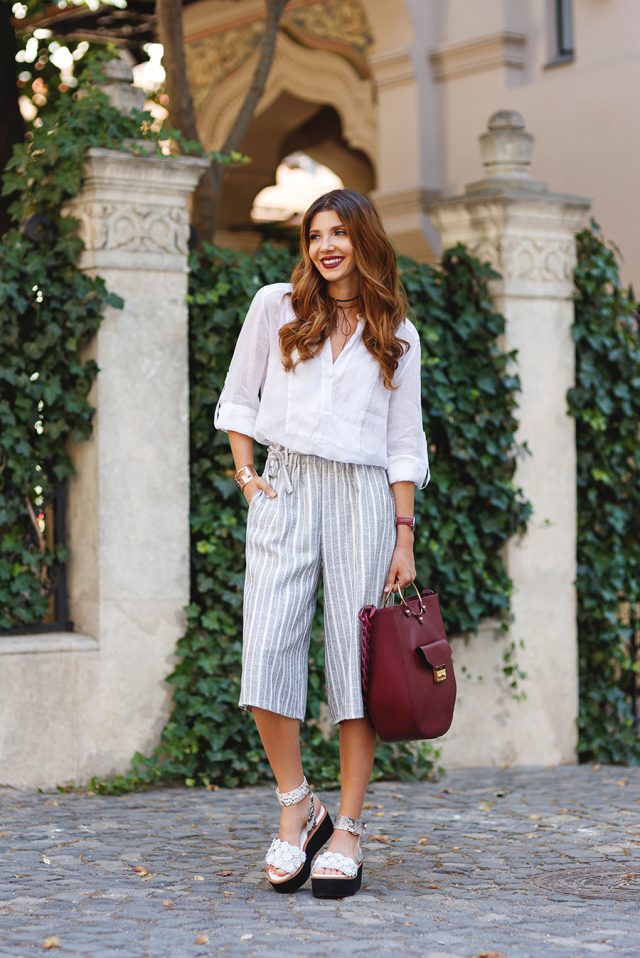 The simplest way to wear your striped culottes is with monochromatic blouse. For instance, if you have white and black striped short pants, you can wear them with white or black blouse. For more dramatic look, you can choose to wear tops in some bold color.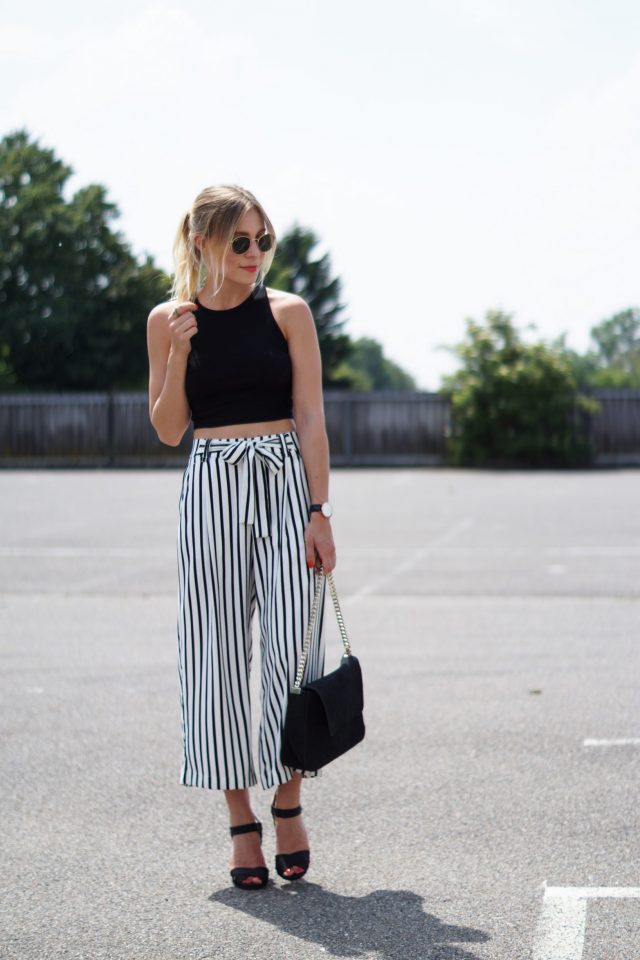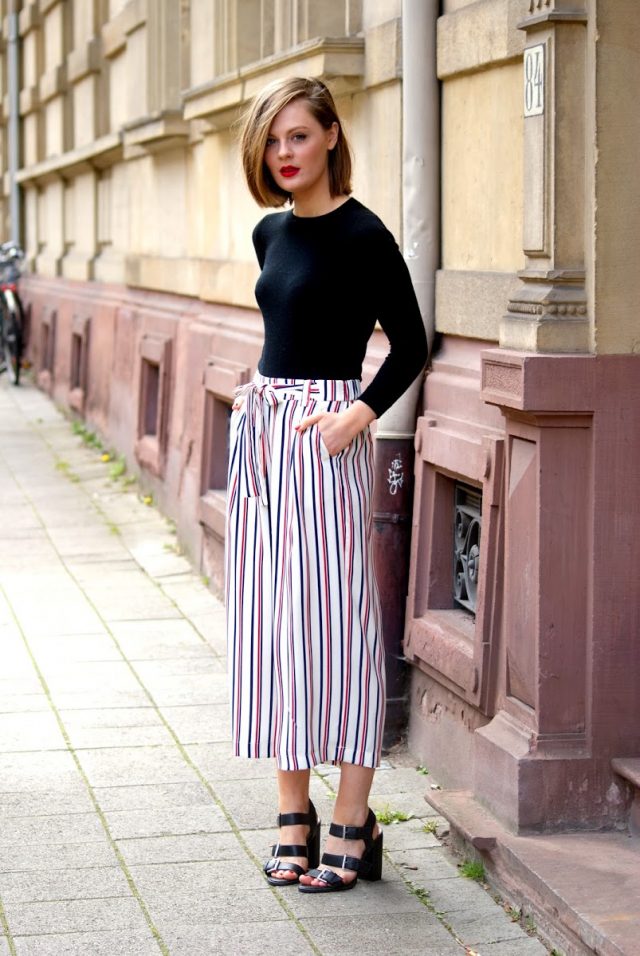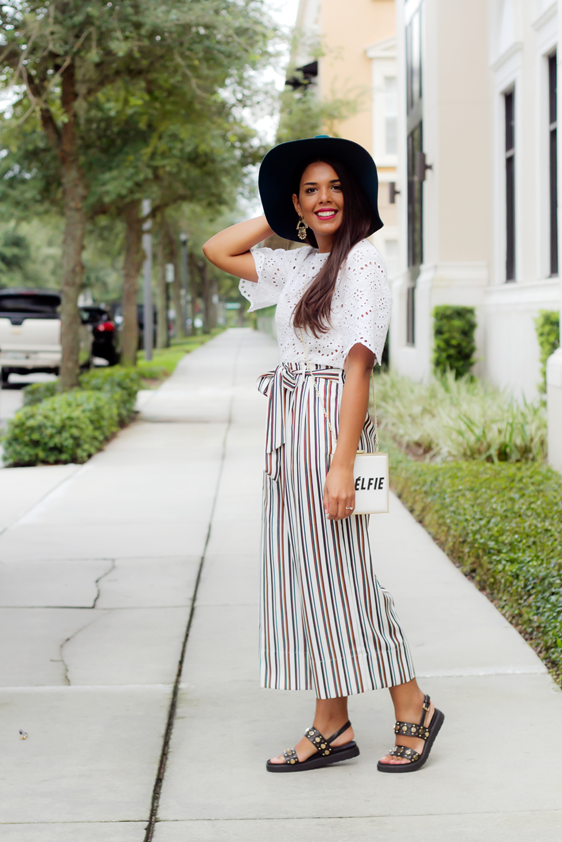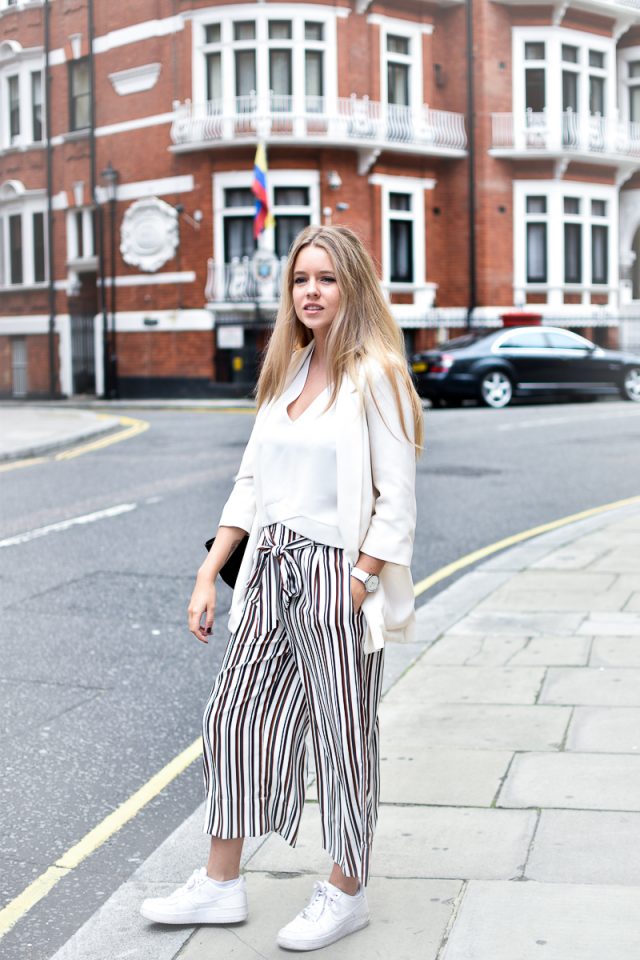 And what about mixing prints? You can mix striped blouse with striped pants, or you can go with some other more chic and trendy prints. If you are afraid of mixing colors, you can go with the same color palette. For more fashionable look, choose colors in different shades.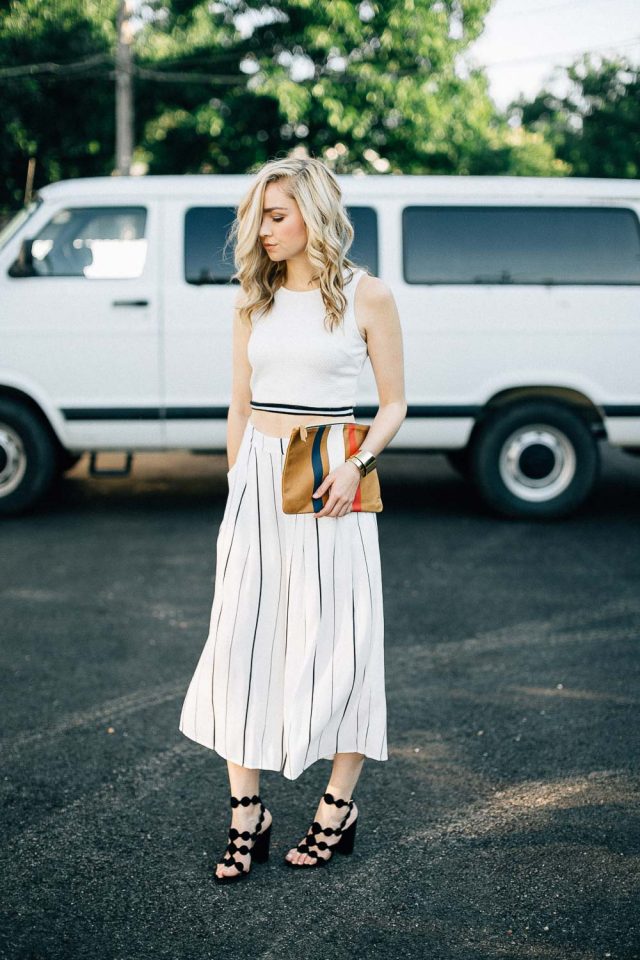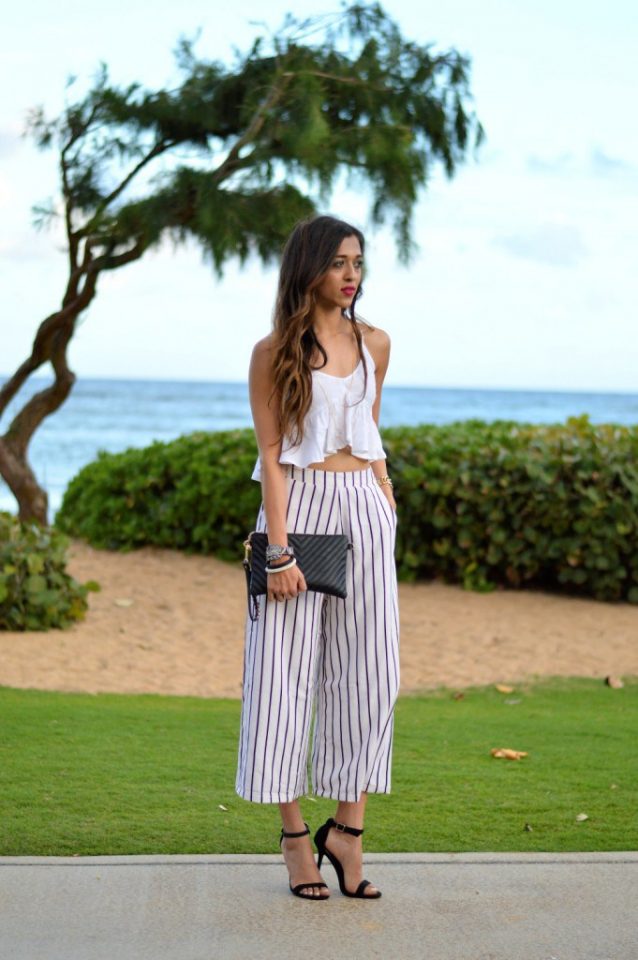 While the length and width of culottes can vary, I need to say that they are usually high waist and look magnificent when worn with crop tops. If you don't fancy wearing crop tops, then you can go with longer tops. You can tuch them in to avoid looking sloppy or baggy. You can wear your pants to office with a tucked in blouse.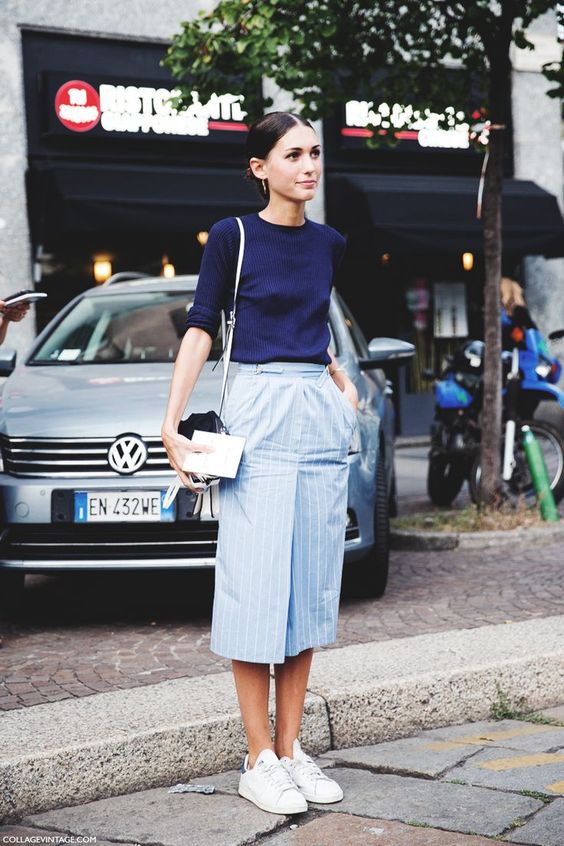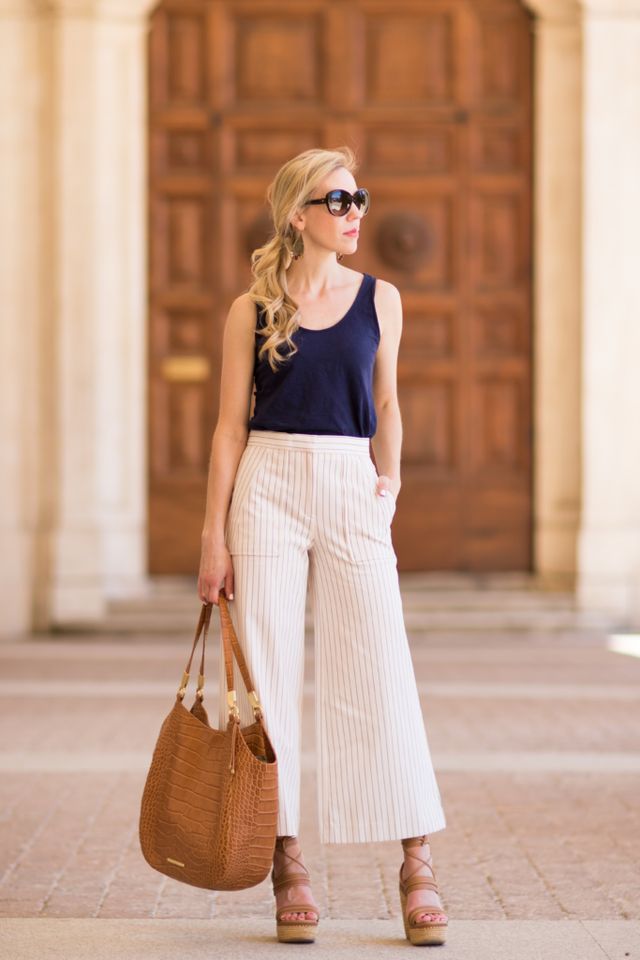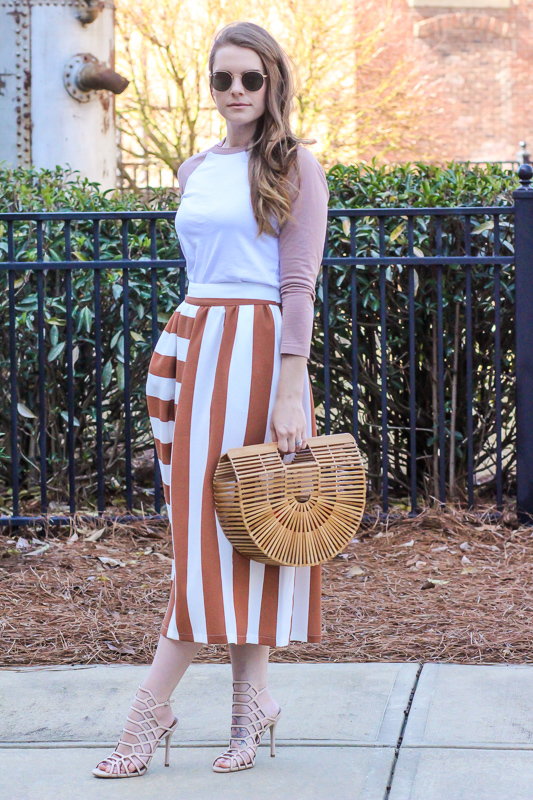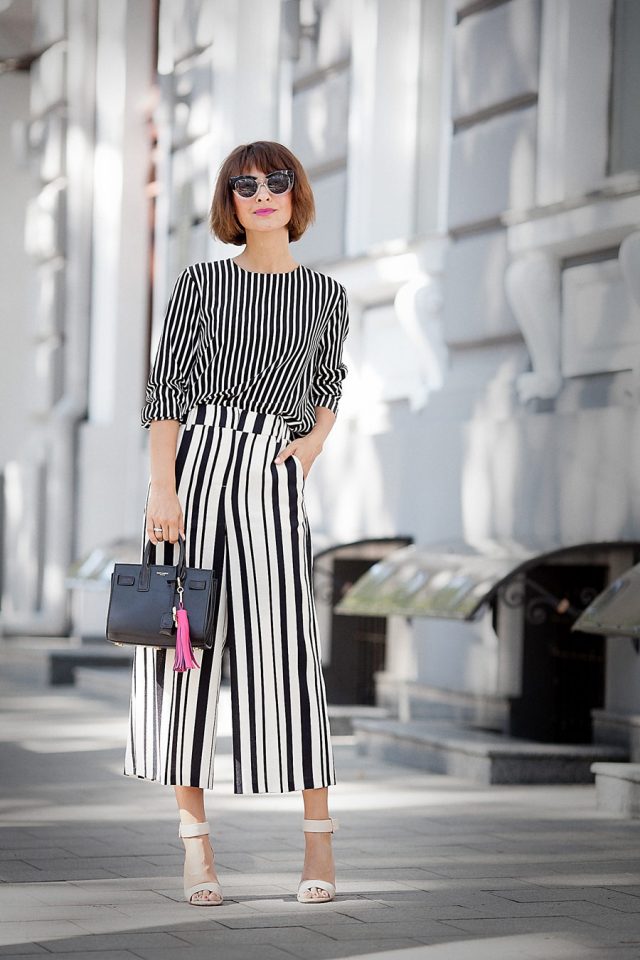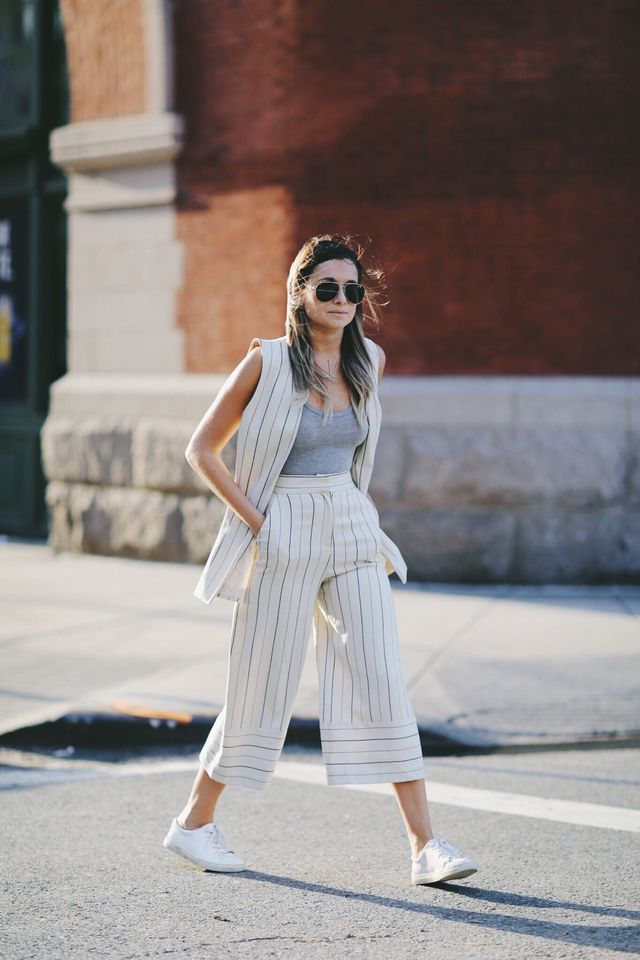 So, what do you think about these outfit ideas my dear people? Do you find them stylish and chic? Which combo do you find most beautiful and would you like to wear this season? Feel free to share your comments with me! If you have some other ideas or suggestions to pair this type of trendy pants, please share them too – I would love to see everything you have to show me! Thank you for reading! Enjoy in the rest of your day and don't forget to stay up to date with the content of Fashion Diva Design!