Hi my beautiful ladies! How are you? Are you enjoying the cold weather with style? I have already shown you many fascinating outfits that can be worn during the cold fall/winter days. For today, I have a very interesting post that is called "Rose Quartz Nails That Will Impress You". Are you excited?
Rose Quartz and Serenity are the colors of 2016. Do you remember that for 2015 year Marsala was the color of the year, for 2014 was Purple-Pink Radiant Orchid and Emerald was color of the year 2013. For a first time, Pantone have chosen two, soft colors to mark the year. When you think of these two pastel colors, it very natural babies to come on your mind. These colors are chosen because we are all looking for a piece and wellness and the warm rose and cooler blue make a balance and reflect calmness and relaxation. Rose quartz and serenity will impact on fashion, home decor and any other area that include design.
For today, I have selected some very interesting Rose quartz nails that will impress you and leave you breathless. You should always complete your outfit with a beautiful nail design, and as rose quartz will hit 2016, why not to polish our nails with it. Let's take a look at this gallery and draw some inspiration. You may find your next nail art design, who knows!? Enjoy and have fun!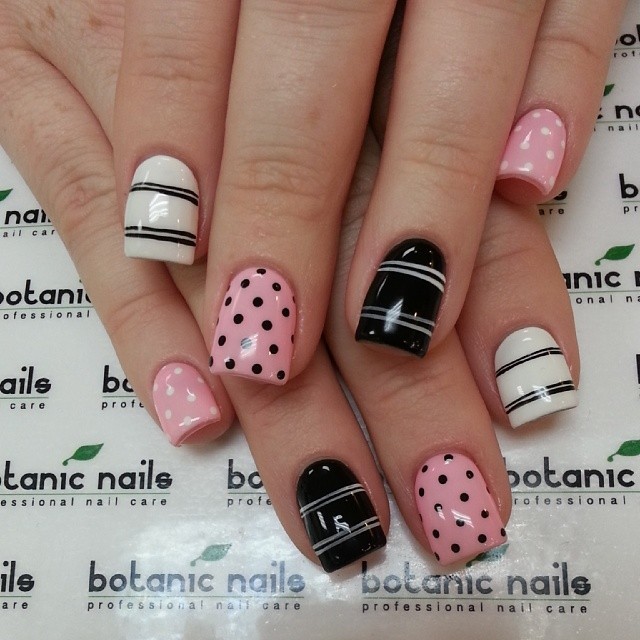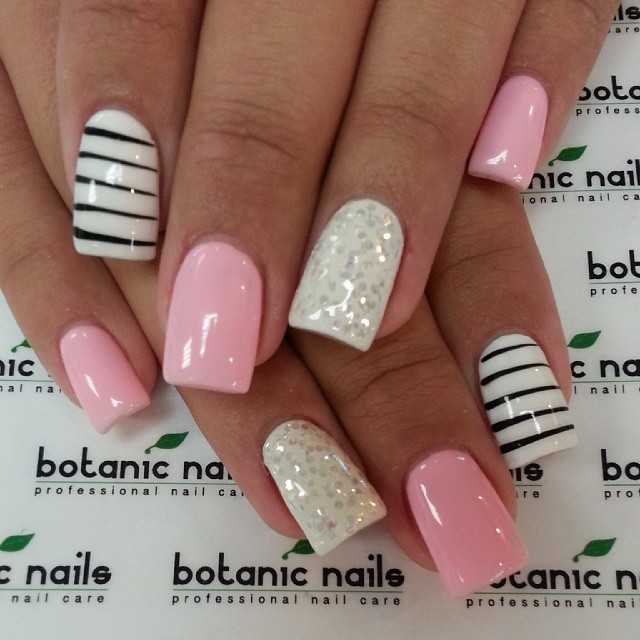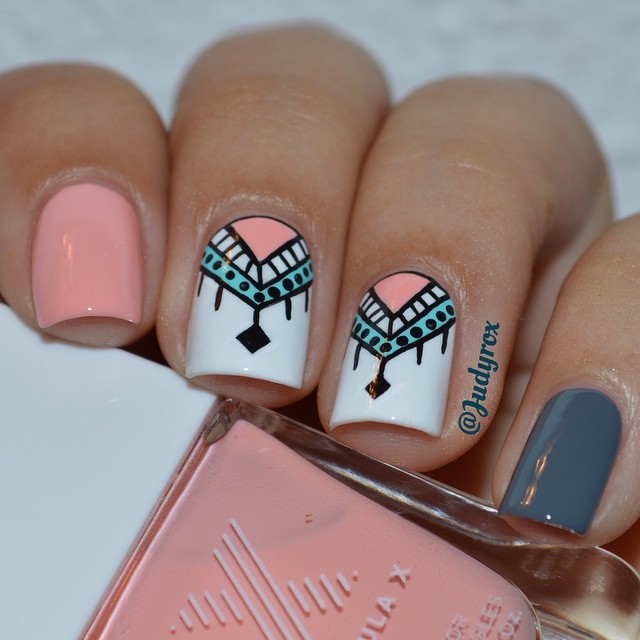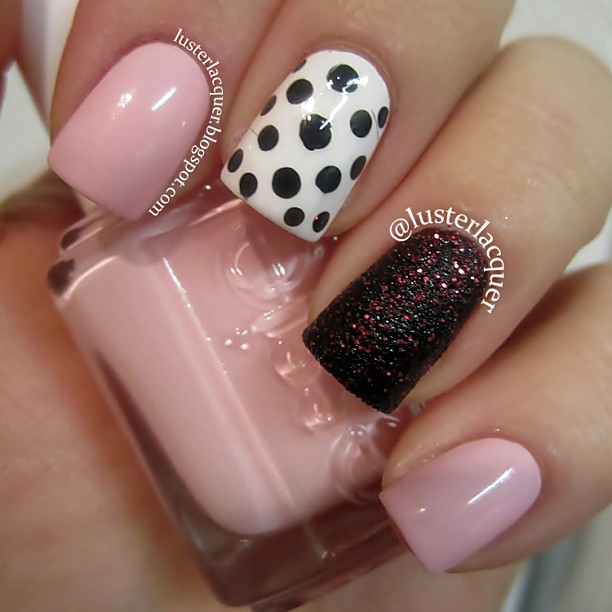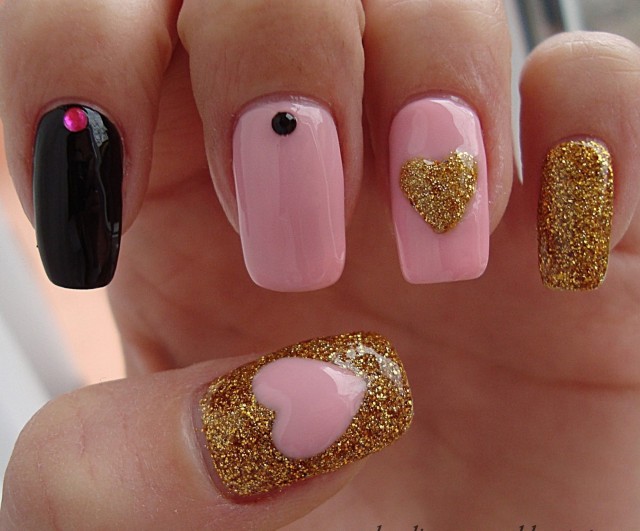 You can complete any outfit with pale pink nail design, because the color is soft and cute. Plus, you can experiment and beautify your nails with dots, starts, hearts. This color perfectly matches with white, black, silver and gold. Some zircons can also be added, as they can make any design more gorgeous.
Pink is the color of charm and femininity, sensuality and passion, and I think that this is the reason why all girls are obsessed with this color. All of these rose quartz nails are astonishing, which means that you can try them all during 2016. If you thought that these pastels will be worn only in spring, you are wrong – they are going to be popular during the whole year.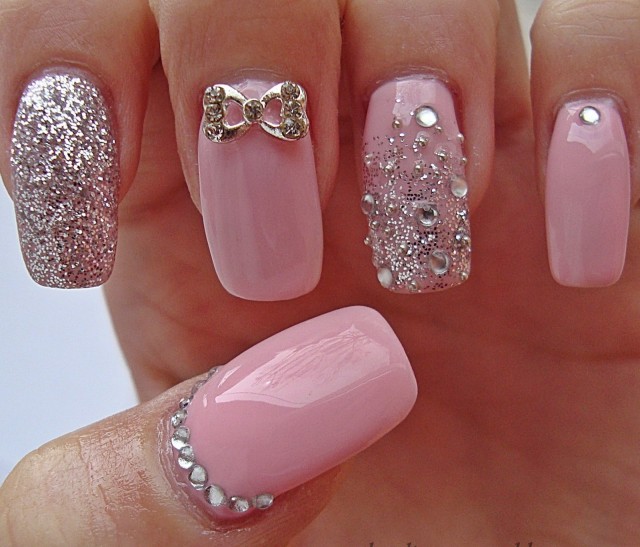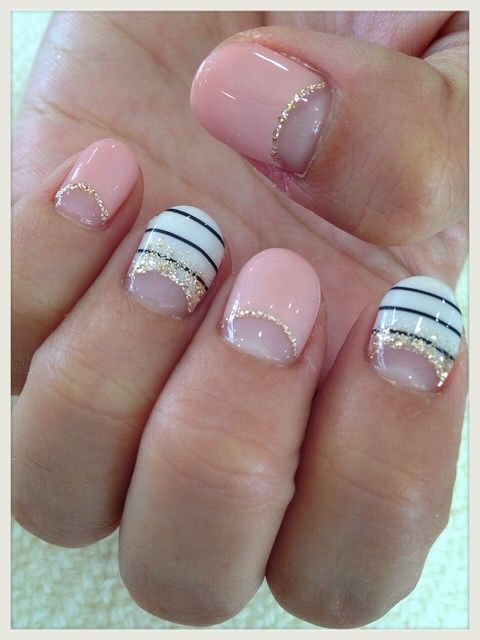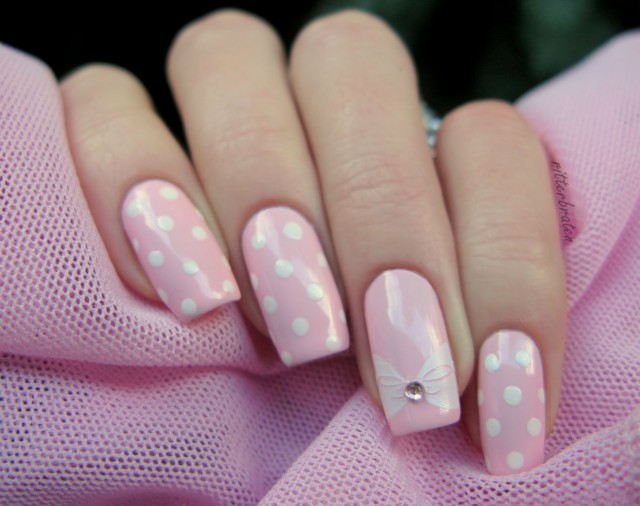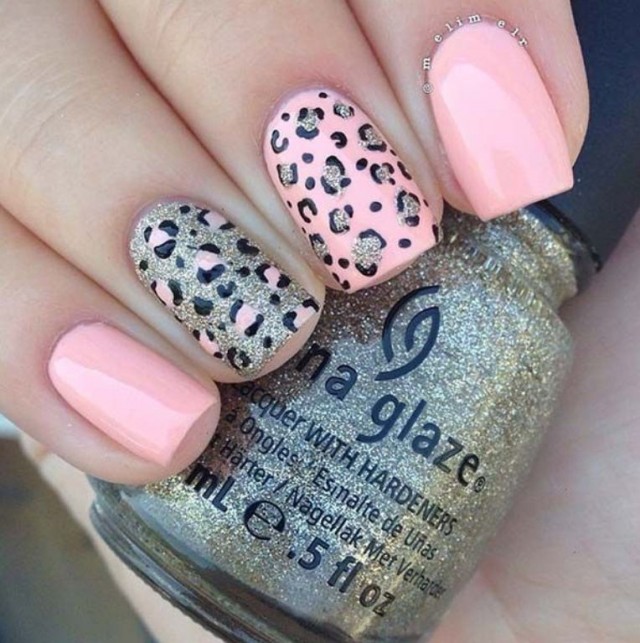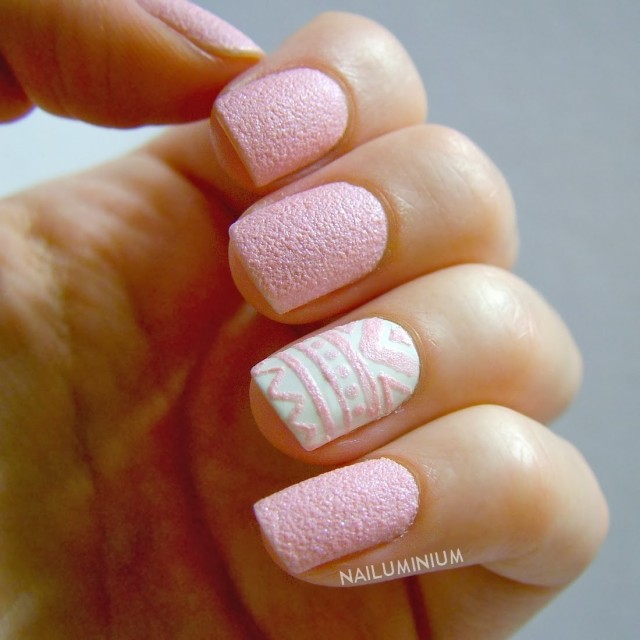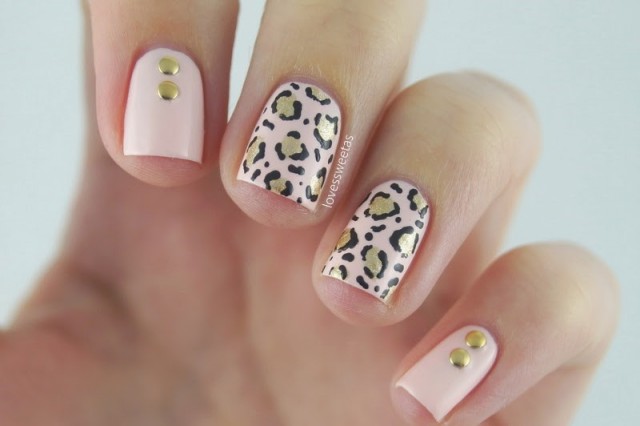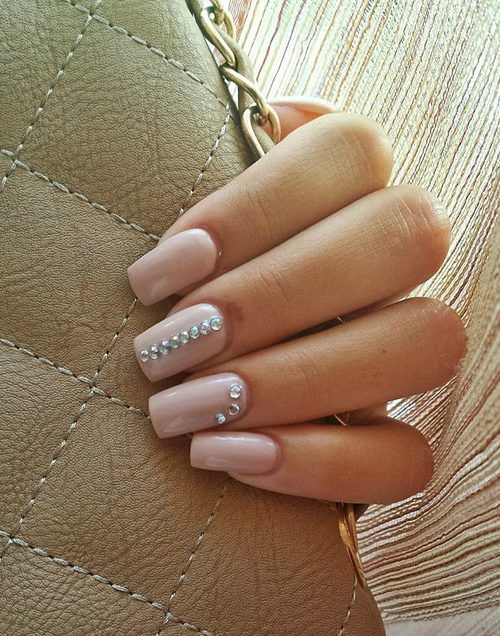 What do you think about these rose quartz nails? Do you like them? Which one is your favorite? The first one is my favorite and I think that it will be my next nail art design. You can share your opinion in a comment below. Thank you for reading! Enjoy in the rest of your day and don't forget to stay up to date with the content of Fashion Diva Design!