Hey my lovely divas! How are you? I have heard that you are getting married soon, am I right? I wanted to inspire you and awaken your creativity, so I have made you a wonderful collection of Romantic Boho Hairstyles that every bride should see. The the hairstyles that I have selected for you are magnificent and will make you the most beautiful bride in the world! So, let's check them out and draw some inspiration, you may find the hairstyles of your dreams and that will fit your wedding gown perfectly. Enjoy and have fun!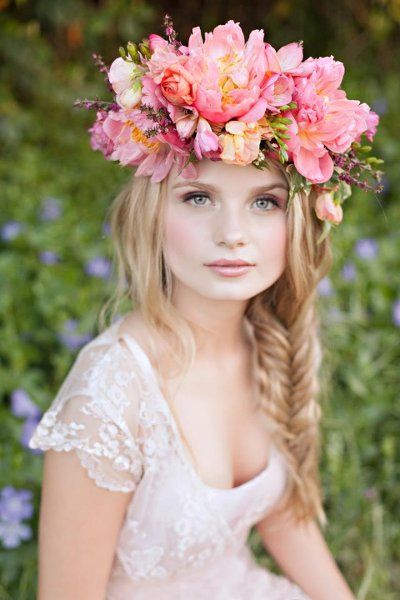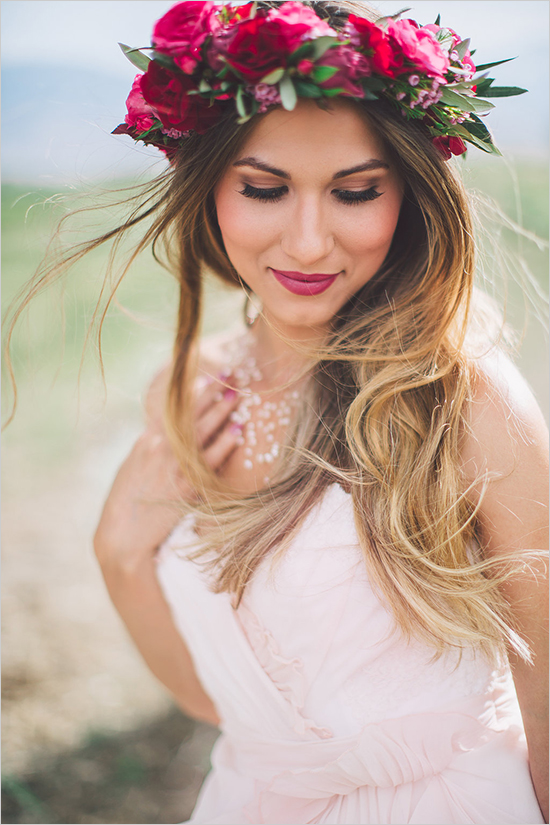 Brides can beautify their hair with flowers not only in spring, but all year round. The lovely flowers will make you look more romantic and cute, so go on and choose flowers in your favorite color and do a beautiful boho hairstyle. There are endless possibility of how to do your hairstyle and you can do an updo, halp up or hair down and look astonishing with a floral crown. You can't go wrong with your choice, because every boho hairstyle will fit perfect to your flowy and simple dress.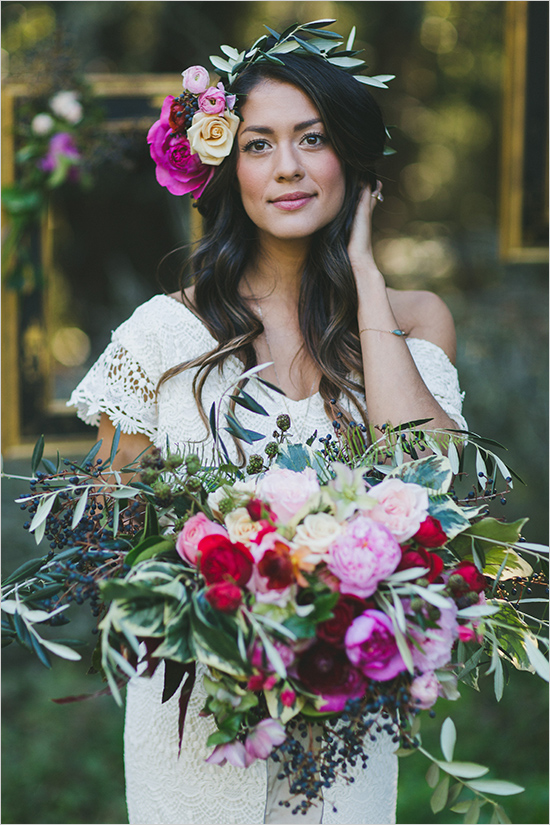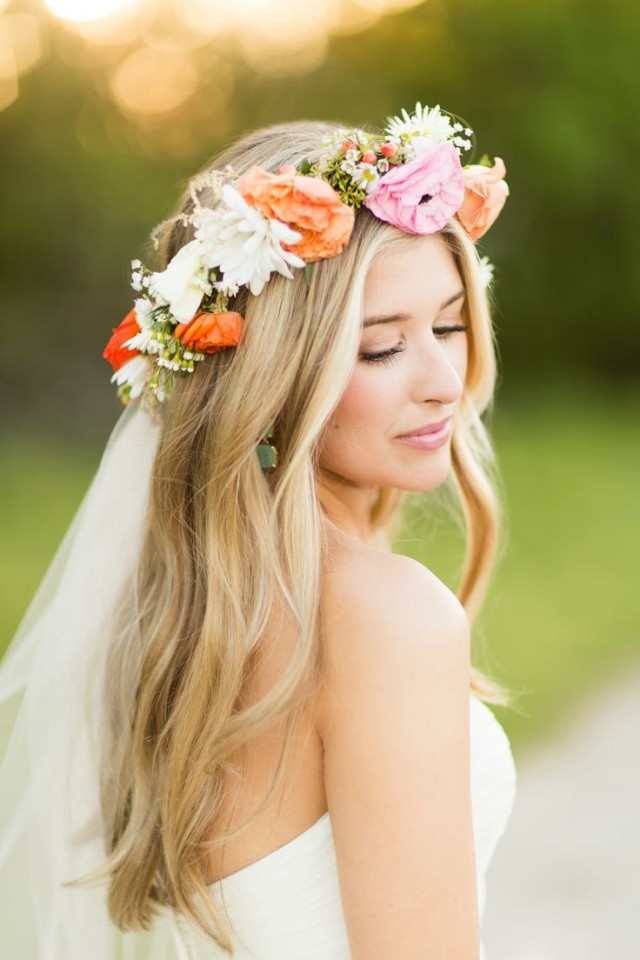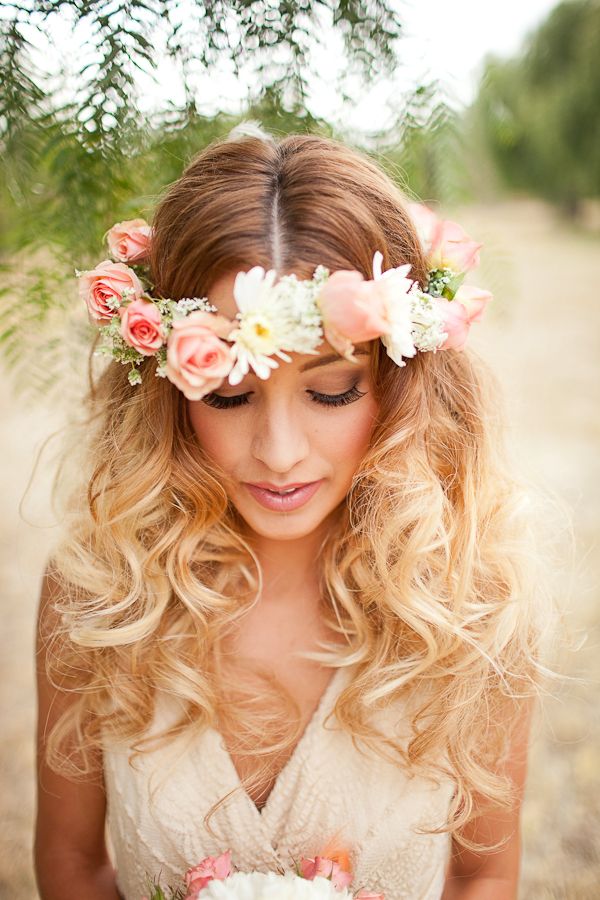 Most of the brides opt for an updo hairstyle, so why not to try to be different and embellish your hairstyle with a lovely flowers? If you want to look unique on your wedding day, you should definitely pick one of these hairstyles.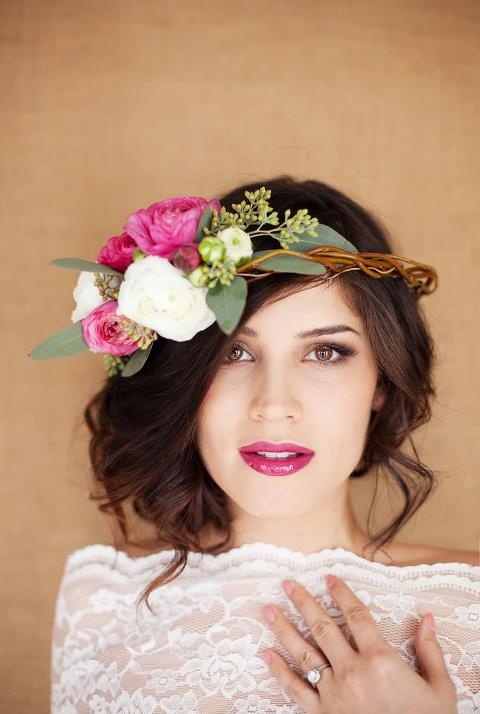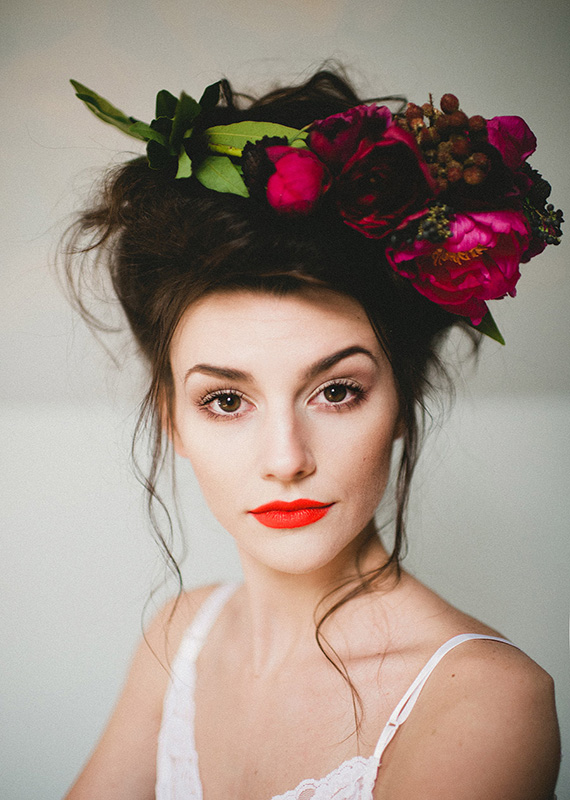 For more casual and bohemian look, you can only wash your hair and put some flowers in your hair or you can curl it and look fabulous. For more elegant look, you can do an elegant hairstyle and add a floral crown for more enchanting look. Braids are very interesting and will make you look chic and special.
There are many ways to make your own floral crown at home, so go ahead and improve your diy skills and techniques and make something on your own. If you are too busy, you can find some interesting crowns online or in the stores.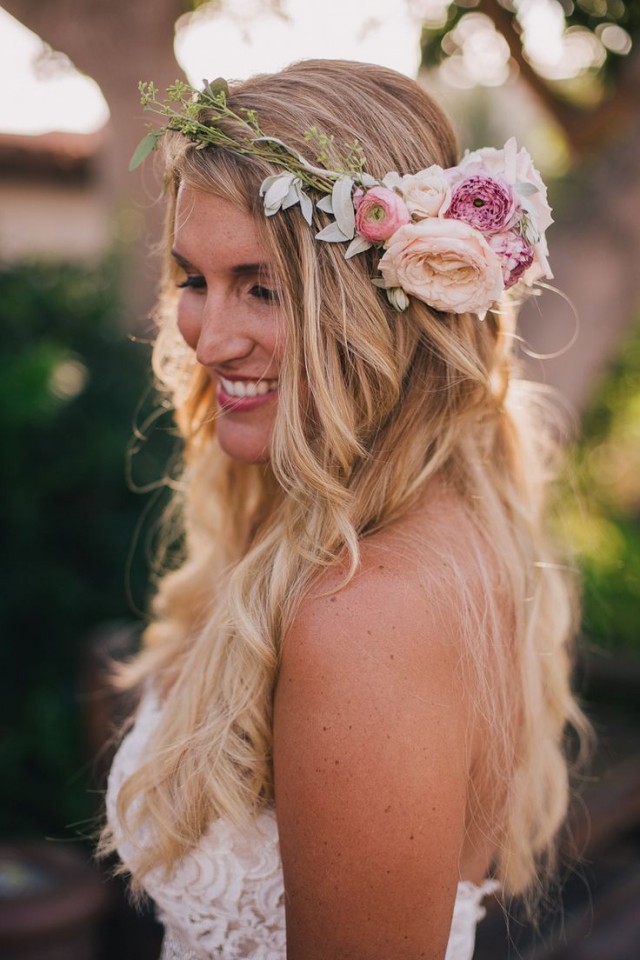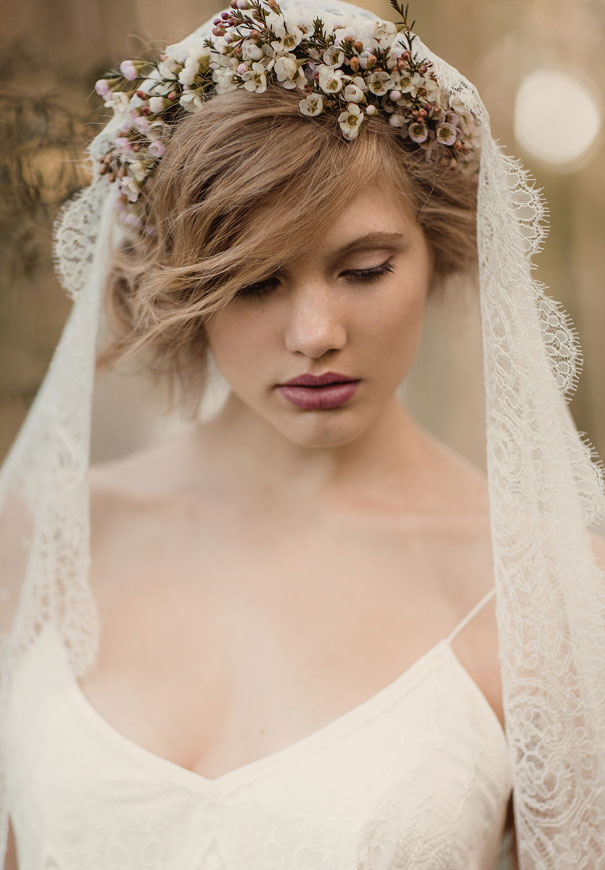 I really like these hairstyle and I truly hope that you find them interesting and charming too. Which one is your favorite? Would you dare to do one of these boho hairstyle on your wedding day?
I need to say that a hairstyle like these here, will make you look like an angle sent from the heaven! Together with a simple and romantic wedding dress, you will look charming and impressive.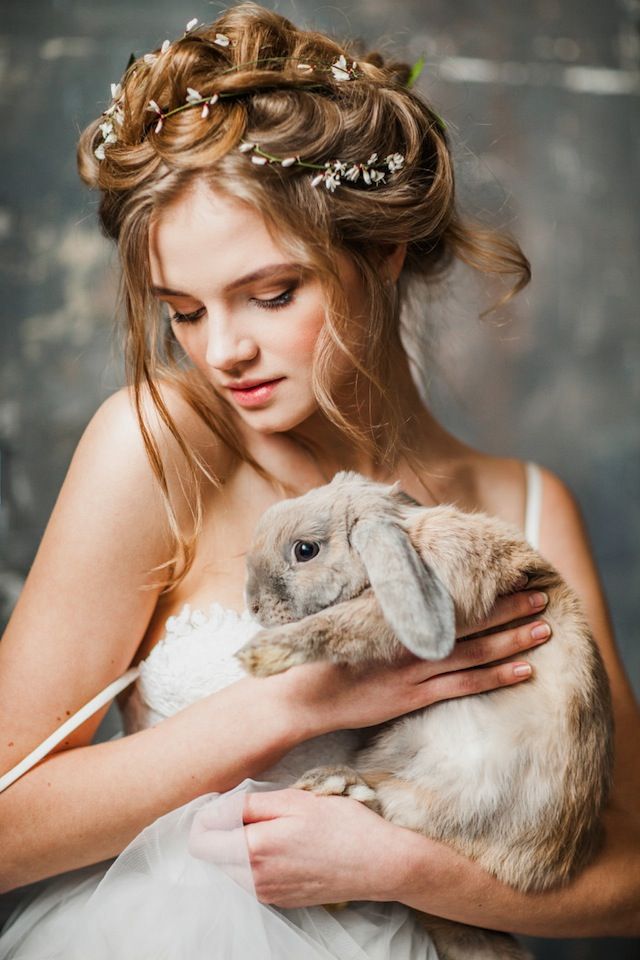 Thank you for reading! Enjoy in the rest of your day and don't forget to stay up to date with the content of Fashion Diva Design!