Hey there my lovely divas! How are you? Are you enjoying the beautiful days? For today, I have a very interesting post that is called "Pom – Pom Nails Are Trendy This Spring".  Although I find this trend weird, the ladies around the globe are crazy about it.
It is also known that this nail trend appeared in Korea, but soon it became popular everywhere. I'm not a big fan of this trend, but I need to recognize that it is a unique form of decoration that you can go for to beautify your hands. All of these nail designs that you will see here involve gluing pom – poms to your nails as fun accents. If you go for it, it will make it impossible for other ladies to resist touching your nails.
There are million ways to embrace this nail trend, as there are wide variety of pom – poms you can go for. You can choose mini pom – poms or larger ones, monochromatic or colorful ones. One is true – you can give a new look to your manicure with pom – poms.
So, let's check these ideas out and draw some inspiration. You may find them interesting and fun and you will try one of these pom – pom nails, who knows. Enjoy and have fun!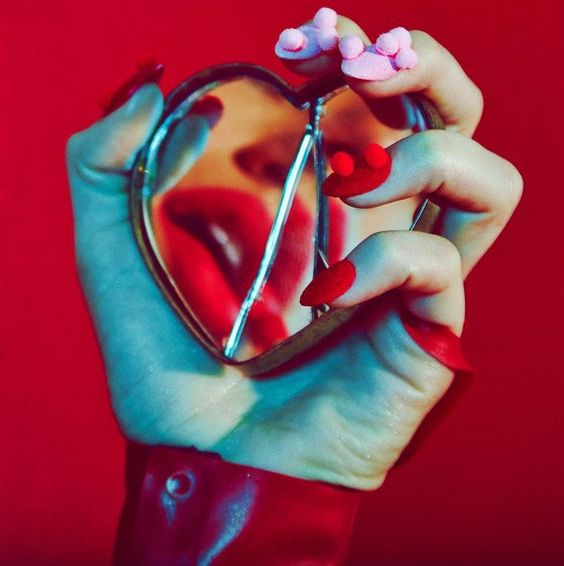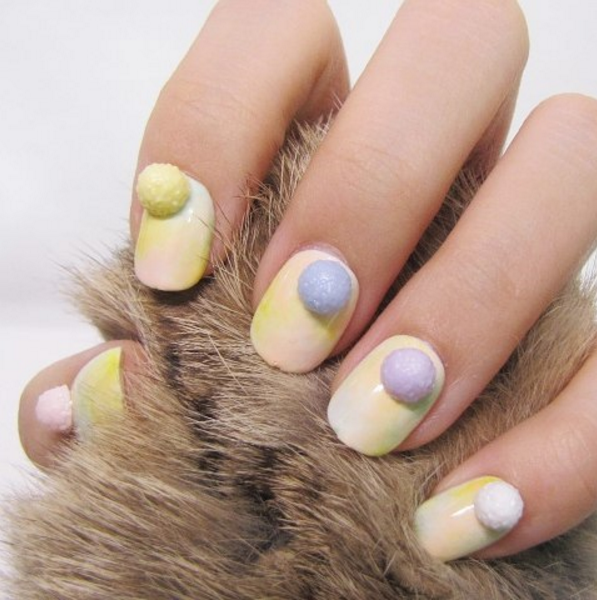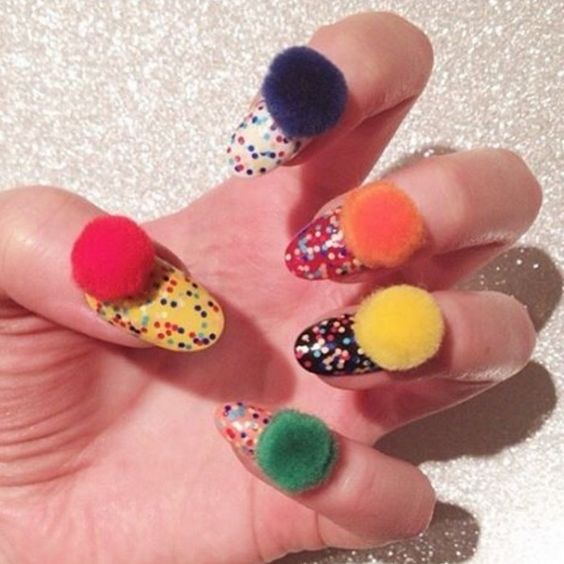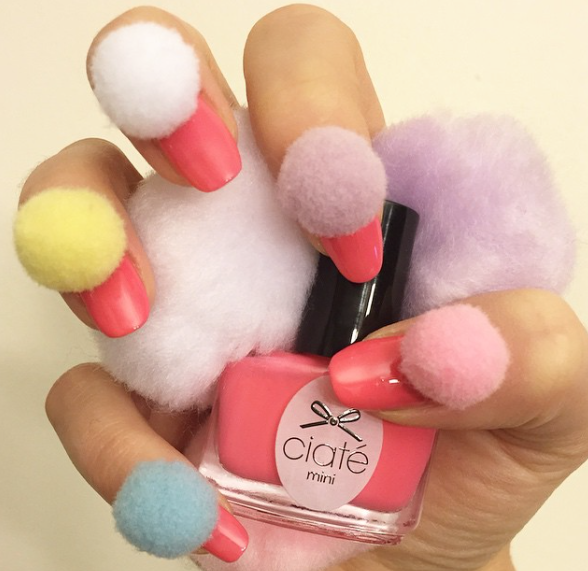 Some of you may find some daily activities difficult to do, because of the fuzzy balls attached to your nails. Plus, it may be a little bit difficult for you to wash your hands, without ruining your manicure. Chicken wings and any other messy and sticky food should be avoided, if you want your manicure to look great.
Unlike a lot of nail designs, pom – pom nails can be achieved easily and quickly. All you need is polish and pom – poms. So, go ahead and try these lovable nail designs now. If you are instagram addicted, then you can definitely go for such nail designs and make some beautiful pics.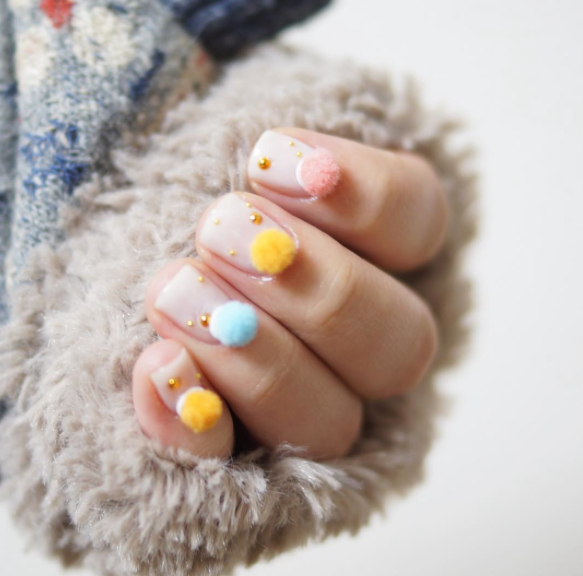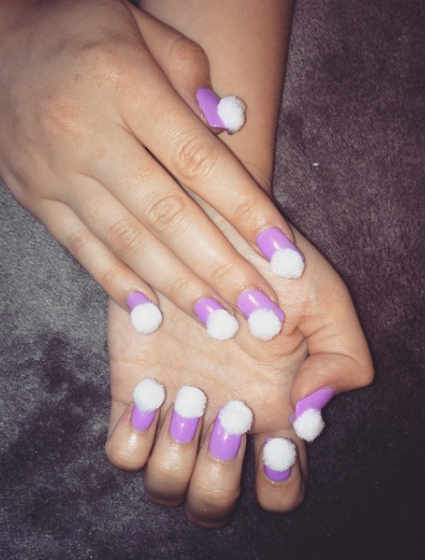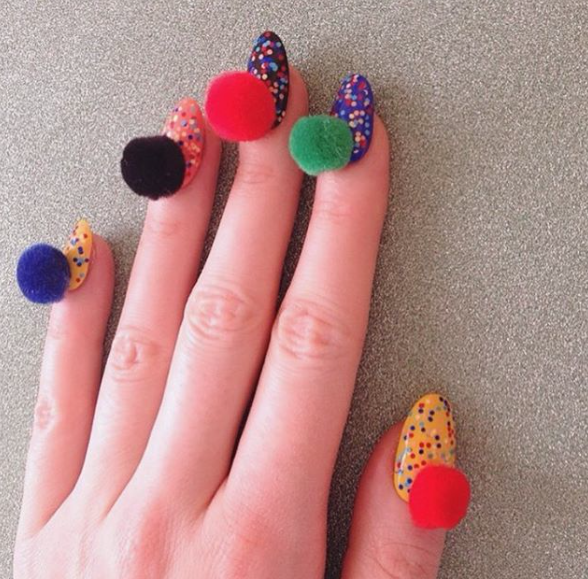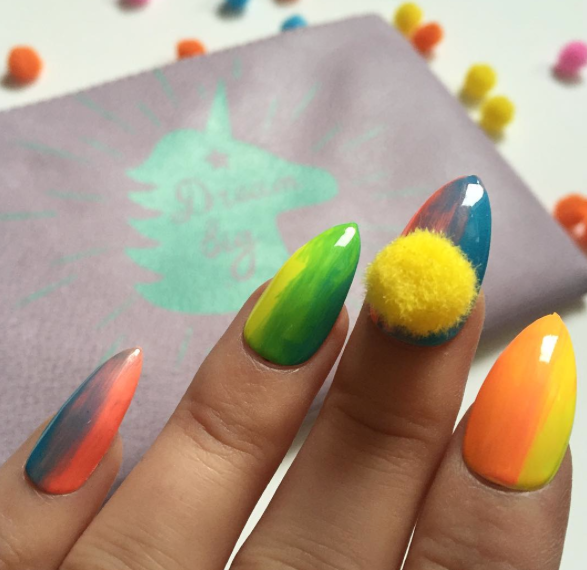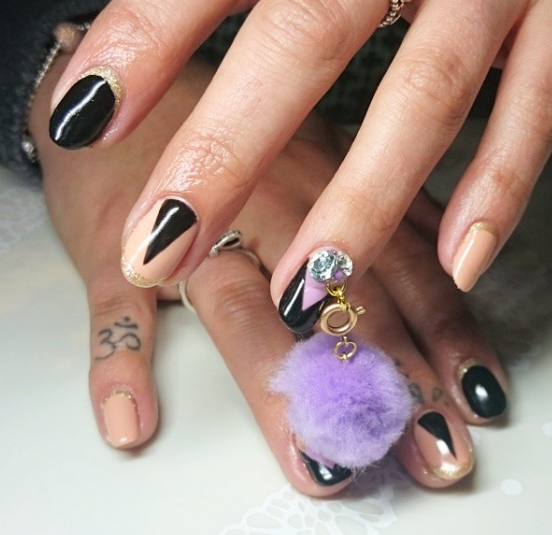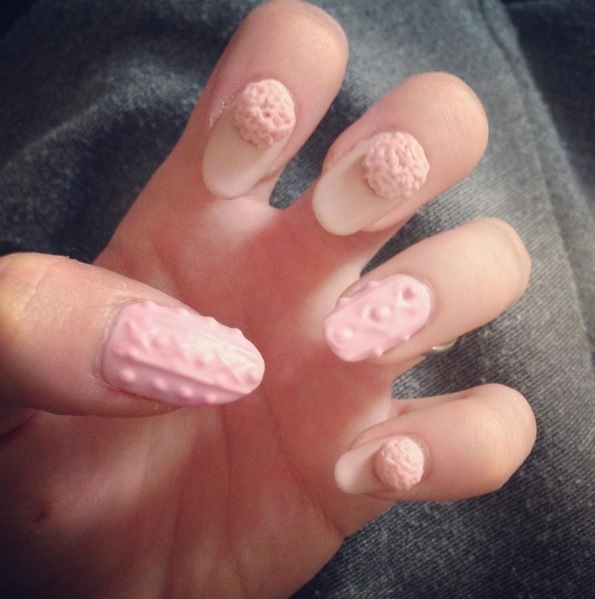 I hope that you have found this article interesting and fun. Do you like the pom – pom nail trend? Would you dare to try it? I would love to know your opinion, so feel free to share it in a comment below. If you have some other suggestions and nail designs that you want to show me, please share them below too. Thank you for reading! Enjoy in the rest of your day and don't forget to stay up to date with the content of Fashion Diva Design!