Nostalgia is big right now; there's no question of that. Take a look around you – pop culture is buzzing with the likes of the Hollywood musical reimagined in La La Land and the belted-out torch songs from the beehive-hairstyled Adele. And for good reason; the world seems a fairly uncertain place at present. Conversely, the past and its classic styles, looks, sounds and traditions are familiar; they're comfortable. They put us at ease and make us feel confident. Which, in part, may well explain the popularity these days of vintage fashion – and, by extension, vintage-inspired fashion.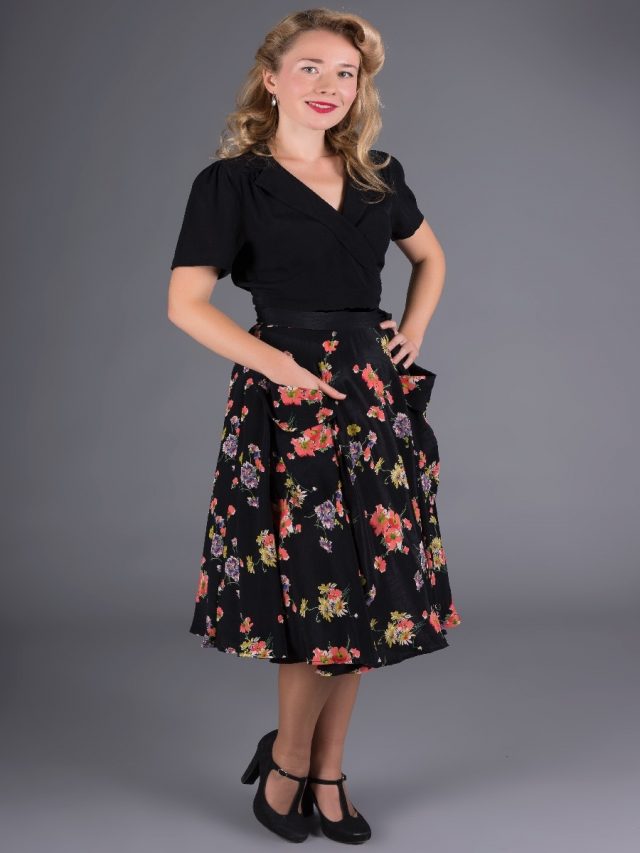 Today, dresses with a vintage look are all the rage among brides-to-be for their white weddings. And who can blame them? With the highly successful TV series The Crown showcasing Britain's Queen Elizabeth looking radiant as she marries her knight (or rather her prince) in shining armour in a stunning, tumbling white gown. What young woman doesn't want to replicate that – to some extent – on her big day?
'New Look' yet timeless
What's so special about that very dress, though? Well, when you factor out all the hoopla of the royal romance of the wedding, it's fundamentally because of the timeless look of its design. Created specifically for the 1947 ceremony, it dates from the same year as – and is somewhat reminiscent of – the New Look dress collection from Christian Dior, with their fuller, fluted feel and nipped in waists.
It was these aspects that, generally speaking, defined dress design of the following decade and which, in many ways, now defines the 'vintage dress' look. But what if, for you, aping the look worn by a monarch 70 years ago isn't reason enough to opt for one of the many vintage wedding dresses available (such as Seamstress of Bloomsbury dresses)? Well, here are two further reasons…
It's your day, so stand out
What bride doesn't want that? Few days in one's life come much bigger than their wedding day and, even if you're planning yours to be white, there's no reason why your dress shouldn't look different and unique, as well as beautiful and unforgettable, of course. Choosing a vintage one will ensure you look exquisitely stylish, as well as timeless. Who wouldn't want that on their wedding day?
A dress for a theme?
Why not build a theme for your wedding around your dress? Why not make your outfit the centrepiece of how your entire day looks? Let's be honest, if you fancy giving this idea a go and running with it, there's no better type of dress to go for than a vintage one. Indeed, a 1970s boho-esque maxi dress may suggest a festival-style outdoor wedding, while a silk bias-cut dress (originating from the 1930s style) would be perfect for a wedding with a rich, glamorous feel. Or alternatively, of course, you might opt for the aforementioned late '40s/ '50s fuller yet pinched-in-waist dress for an all-round classy, charming and timeless theme to ensure your wedding's an unforgettable experience for everybody – least of all yourself!