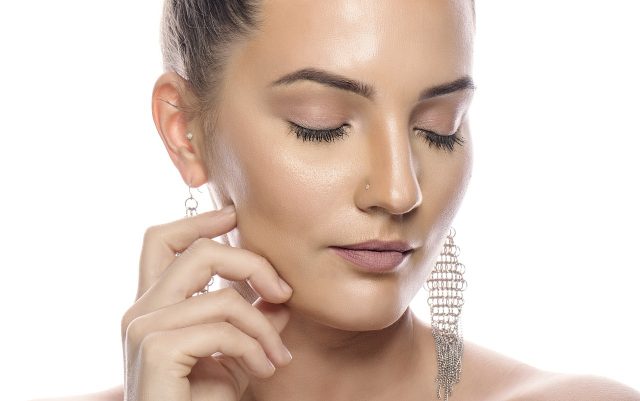 It's no secret that the products you choose to apply on your skin must cater to its specific needs. Sensitive skin needs special attention, while drier complexion benefits from a moisture boost. And when it comes to the oily type, there are certain things that you need to keep in mind so that you stay looking fresh and beautiful all day long.
What You Need to Know
When it comes to makeup for oily skin, there are a lot of options nowadays to suit everyone's preferences and budget. What is more, fans of all things natural can have their pick as well. According to an article published by Sound Body Life, the organic beauty aisle of your local Sephora or Ulta also has plenty to offer on this front.
All in all, there's something for everyone out there. However, you need to know a few important things before you venture out to make your purchases. Here are four things to think about before you start collecting your stash.
Priming Is Essential
Applying a long-lasting base is essential when you want to cater to your oily skin. Therefore, the first step in preventing your makeup from smudging and creasing throughout the day is to prime both the face and eyes. In order to achieve the desired effect, you need to use separate products for each purpose.
Starting with the complexion, you want to go after a mattifying primer that will leave your skin velvety smooth and ready for foundation. Anything labeled as dewy or glowing is a no-go for you because it will worsen the shiny appearance you already have going on. Fortunately, there are plenty of high-quality products available for this to suit all budgets.
Benefit's The POREfessional is a classic alternative that many celebrities, influencers and beauty gurus recommend. Another old-timer in the game is the Smashbox Photo Finish Oil-Free Pore Minimizing Foundation Primer. And if you're looking for something that doesn't break the bank, Milani, NYX, and e.l.f. all offer viable alternatives.
As for the eyes, Urban Decay's Primer Potion is the number one most recommended and widely-used product in this category. If you're a beauty enthusiast, then you've surely heard of it before. But it's not the only one of its kind. Too Faced has an equally effective eye primer in its line, as does NARS. And if you're on a budget, you can always rely on e.l.f. and NYX.
Choose Matte Foundation
After your complexion is primed and ready to go, it's time to apply foundation. In order to achieve the best look and benefit from enduring staying power, using one with a matte finish is a must. Fortunately, there is a wide selection to choose from, and you will surely find the perfect match for you at any price point.
If you've got a bit more cash to spend, the Estée Lauder Double Wear Stay-In-Place Makeup is an exquisite product that will surely keep your oils at bay all day long. You can also consider using a powder foundation instead of a cream or liquid one. By far the best one of its kind can be found in the bareMinerals line of products.
Nevertheless, not everyone can afford to spend their nest egg on name brands such as Estée Lauder or Clinique. Fortunately, the drugstore is ripe with possibilities for them as well. Retailing for just ten dollars, the L'Oreal Infallible Pro-Matte 24 Hour Foundation is our top pick for camouflaging and controlling your problem areas.
Don't Overdo Powder
If you're struggling with excessive sebum production, then you already know how tempting it is to cover your face with a thick layer of powder. But while this might help for a few hours, it is but a temporary solution that can make things worse in the long run. If you strip your skin's natural shine and clog your pores with product, they will be driven to overproduce oils to compensate.
Therefore, it's fundamental to go easy on the powder. Los Angeles-based beauty guru and YouTuber Laura Lee has been spreading the love for her fellow oily-skinned gals for years now. Due to this, her recommendations for setting powder are surely something to keep in mind. According to Laura, light, pore-blurring and skin-like formulas are your best friend.
Her two personal favorites are the Glossier Wowder and the It Cosmetics Bye Bye Pores™ Poreless Finish Airbrush Powder. However, they are both on the pricier side. If you want to achieve a similar effect with a product that you can find at the drugstore, the Catrice Prime, and Fine Translucent Loose Powder is the ideal choice.
Always Set the Face
After you've powdered, you might find that your face tends to look dry and dull regardless of the product you use. In order to put some life back into the complexion and lock everything into place, use a setting spray or mist. This will restore some dimension to your entire look and help everything melt into the face better.
For added effectiveness, use your Beautyblender to help any excess droplets sink into the skin instead of drying on top of it. This final step isn't necessary, but it does improve the overall appearance and promote a natural aspect to the complexion. In fact, it's the best way to look a bit dewy without becoming greasy.
Final Thoughts
If you want to prevent makeup from slipping and sliding away from your oily complexion, then you need to pay attention to a few things. Always prime your face and eyelids first, then apply a matte foundation. Put on a light layer of powder and be careful not to overdo it because it might make things worse. Finally, use a setting spray to melt everything into place.