The list is all set, guests have been invited, and the menu has been decided, now all that's left to do is the decoration. But that's the most important part of the whole event! You wouldn't want to ruin a perfectly good party just because the theme didn't set the right mood.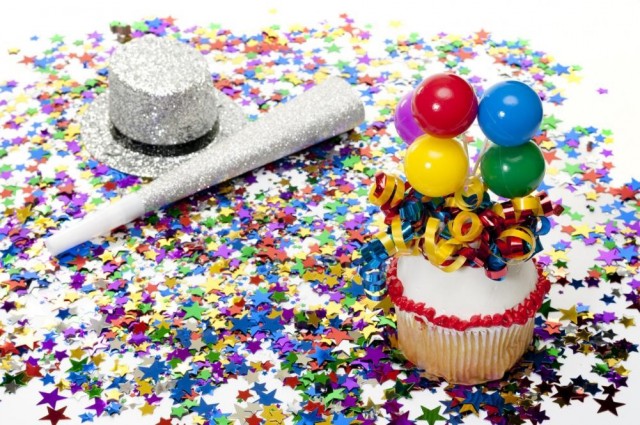 You are celebrating the New Year and you would surely want to do that in style. So here are a few decoration ideas that will set you up to host the grandest party you've ever had.
1.     Set The Party Theme
The first thing to do is decide on a theme that you can easily manage. You might want to spend loads of money on the whole event but if you can manage a party without spending much, why go for the expensive one? Just decide on a theme and then look around for appropriate party supplies. There are numerous online vendors that can provide you with everything you want and at reasonable prices too.
A Gym theme is a personal favorite; at least you wouldn't have to worry about what to wear. And if you have workout outfits from Fabletics, you'll be sure to rock the party!
2.     Party Hats
One of the trickiest ones. You can easily get party hats from any party shop near your house but you wouldn't want to go with some cheap paper hats, would you? The best way to go about it is to make some of your own party hats and there are so many options to choose from. Since it's going to be a festive event, go for something with lots of glitter
3.     Champagne Glasses
Another easy to get party item but then again you wouldn't want to end up getting the same glasses that Clara had last year. The answer? DIY! And even if you have too much on your hands to put in much effort, a simple ribbon around the stem would be a simple yet beautiful addition.
4.     Masks
Quirky masks add more fun to the whole occasion even if you aren't having a masquerade ball. Just look for new ideas on the Internet for DIYs or order some online.
5.     Confetti
A New Yea's party without confetti? You must be joking. It is just impossible to not have confetti when you are welcoming a new year. So set up a small counter or table to hold all the confetti that you can afford. Get lots of small boxes or plastic containers, decorated of course, to hold the confetti. And just before the clock strikes 12, hand over the boxes to your guests. That'll make sure that as soon as the next year begins, an avalanche of confetti will engulf you.
There are a lot more decoration ideas that can make your New Year's Eve party a blast but you'll already have your plate full with the mentioned ones. And since it's the start of a New Year, get your list of New Year's resolutions all set.