We are all influenced by fashion, and while a majority of us tend to redefine our personal styles, there are defining rules which have all of us hooked. One of the pillars to achieving a perfect look has for centuries been the use of jewelry which remains vital accessories for every fashionista.  You can never have a great looking outfit complete without throwing around the right accessories for that queenly look which you deserve. It is not a wonder that jewelry has been described as the salt and spices which provide the right flavors that make a meal delectable.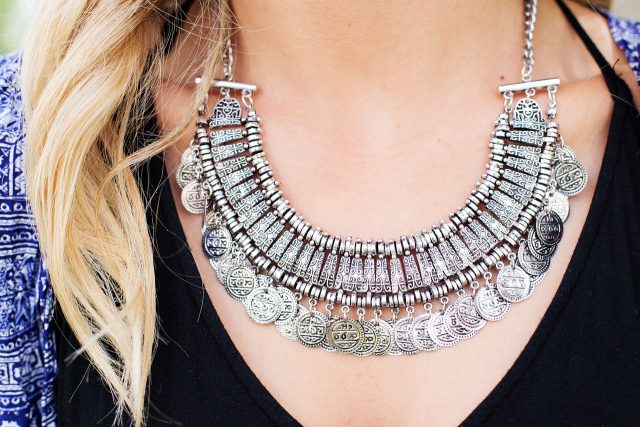 The extent to which matching the right kind of accessories to an outfit or occasion defines your personal style makes it an area that you have to give a lot of considerations. It does not matter what your description of fashion is or whether you consider yourself a minimalist, jewelry cannot be avoided by anyone who values their looks. That does not mean you have to go on the extreme if you have a soft personality expressed in your dressing as there are thousands of accessories which seamlessly blend to each and every style.
One such item which gives everyone equal satisfaction is a necklace which despite its simplicity makes one glamorous with the least efforts. If you have never thought of it consider any fashion guru who influences you or that top star celebrity who turns eyes wherever they go, and you will notice glittering jewelry around their necks. Necklaces are not a reserve for red carpet occasions but are everyday wear you can pull of any time. All that is required for you is to find the right kind of pieces which are made of lasting and quality materials for that extra special feel wherever you want to bring the best out for the world to see.
In the midst of the endless search for what will give you lasting satisfaction, a name necklace is a piece that will solve the mystery search for a personalized style. Jewelry accessories are attire counterparts which complete your image, and by going the customization way, you achieve distinction without breaking a sweat. Nothing says you love yourself than in having a necklace which is proudly ingrained with your name making it a statement piece that shows out your confidence. The transformation as such goes beyond the physical as there is a sense of attachment in a beautifully customized piece which makes you want to have it on each day.
In going the customization way, you not only have something for yourself but can extend the joys of the classic art to family and friends. The reason why jewelry is the perfect gift is that you give someone a piece that will not remain hidden but be an extension of them anytime they have it on. A name necklace goes the extra mile as it is a reminder that you did not rush to the store on the night before and took the next attractive item but gave it a deep thought. Love and friendship are about the little joys and bundled with the beauty of masterly crafted necklaces there is something to smile about always.