Hey my lovely divas! How are you? Valentine's Day is just around the corner, which means that we should hurry up and create something interesting and creative for this day. There are million ideas of how to decorate your interior in the spirit of love and happiness. Red is the most powerful color and the hearts are the symbol for this beautiful holiday. But, we are not here to talk about decor, but about fashion and clothes. So, for today I have selected some very beautiful and fashionable DIY Valentine's Day Ideas to Make Right Now. Are you excited?
Do you have some plans for this day already and have you planned what are you going to wear? The ideas below are very cheap, yet chic and sophisticated and I'm 100% sure that you are going to love them. So, let's check them out and draw some inspiration. You may find your next diy project in this gallery, who knows. Enjoy and have fun!
Embellish Your Flats With Glitters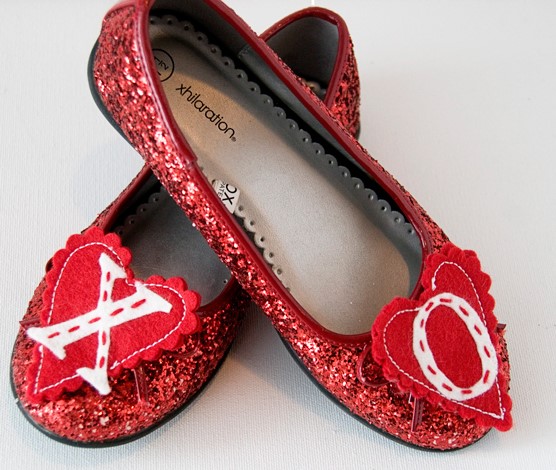 Beautify Your Striped Blouse With Sequin Heart Elbow Patches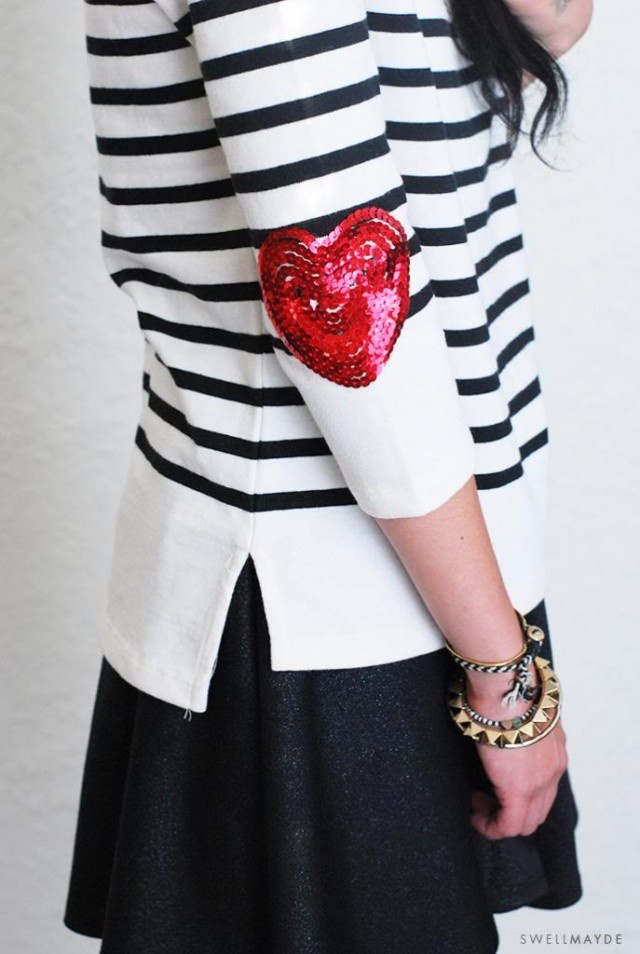 Marvelous Heart Elbow Patches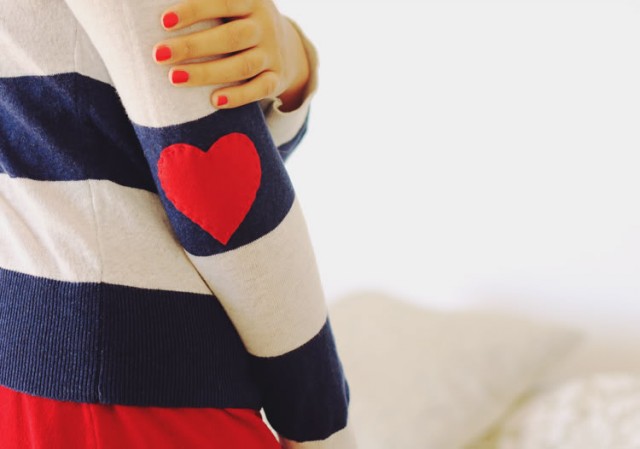 The elbow patches are very interesting and fund way to beautify your blouses and sweaters. You can use sequins or threads to create them. The both are very easy and quick to make, so you won't have any difficulties.
Gorgeous Heart Pocket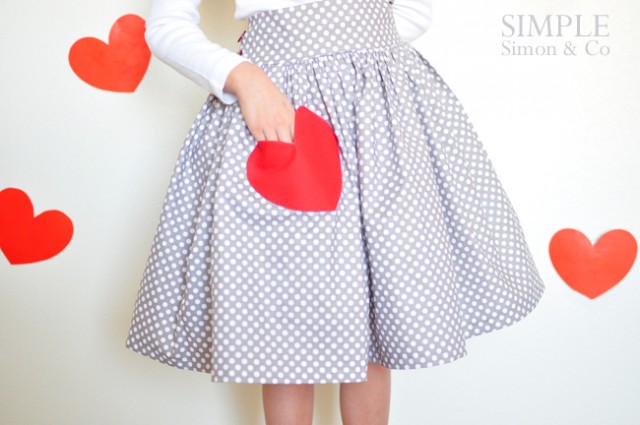 As I said before, the hearts are the symbols of love, so I have selected and interesting ideas to beautify your simple blouses and sweaters with hearts. All of the ideas below are very stylish and beautiful and will make you shine on this day. To create them, you will need a piece of lace, glitters, sequins or threads. If you are not so good at diy, ask your mother or a friend to help you.
Embellish Your Simple Grey Sweatshirt with Golden Sequins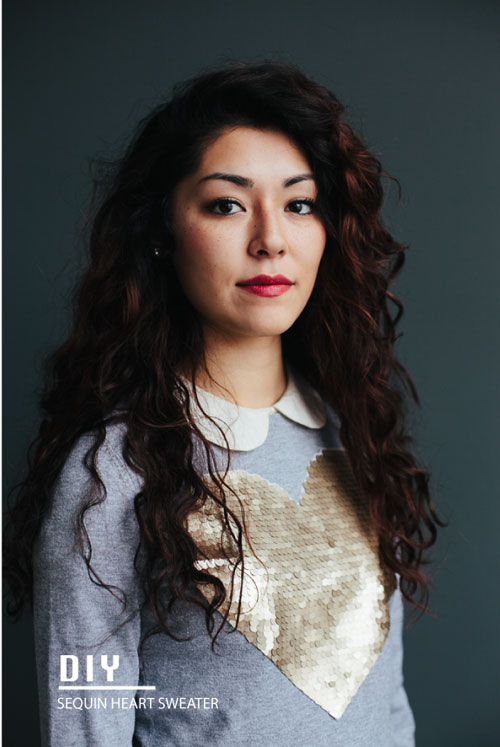 Beautiful Heart Blouse to Make for Valentine's Day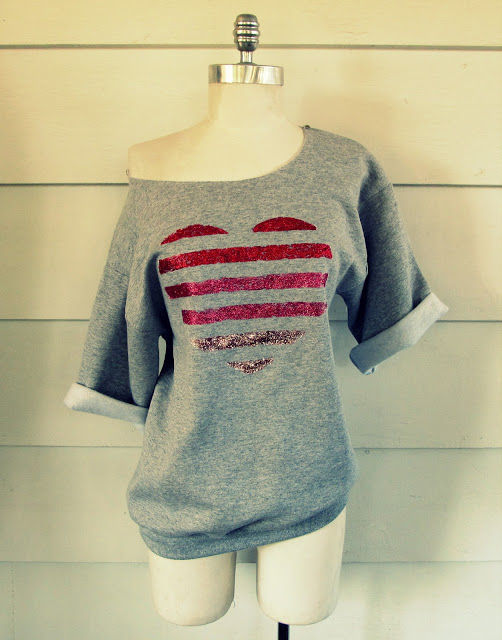 Stunning LOVE Sweater to Wear on Valentine's Day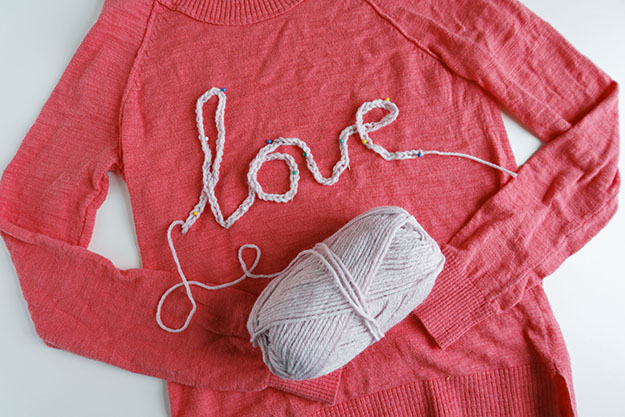 Fabulous Way to Embellish Your Simple Blouse with a Piece of Lace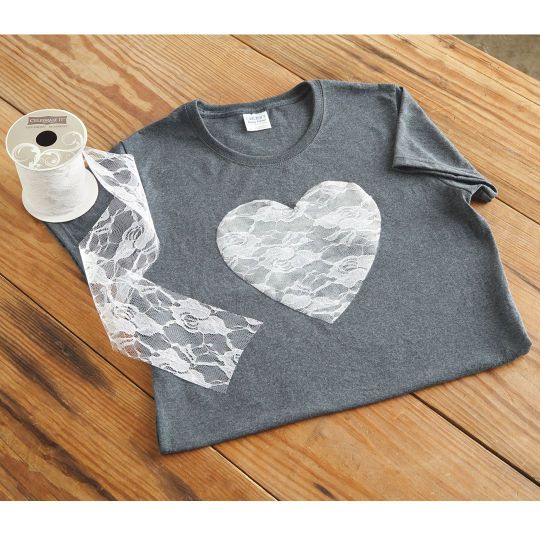 Interesting Cross Stitch Heart Sweater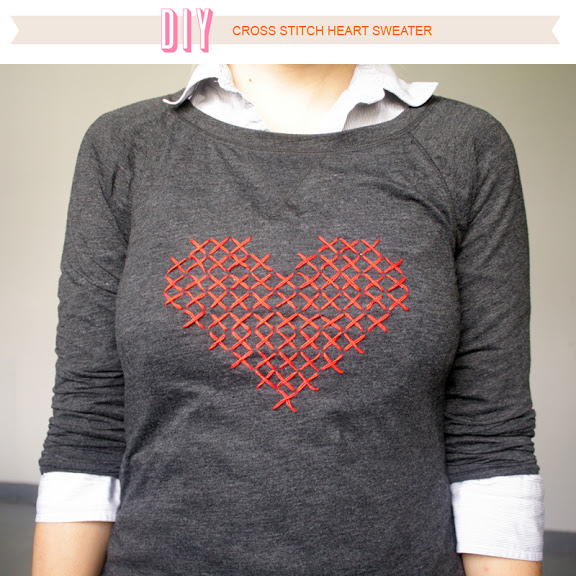 What do you think about these fashionable diy ideas? Do you find them interesting and would you dare to make them for Valentine's Day? I would love to know which idea is your favorite and of course if you have some other Valentine's Day ideas, please feel to share them in a comment below. Thank you for reading! Enjoy in the rest of your day and don't forget to stay up to date with the content of Fashion Diva Design!