Hey my lovely divas! Your Fashion Addict is always here to inspire you and awaken your creativity. For today, I have a very interesting post that is called "Lovable and Very Clever Ways to Organize Your Beauty Products ". Are you excited?
We all know that every fashionista have a ton of stuff, like bracelets, necklaces, perfumes, makeup and other cosmetics, etc. They always need to be organized well and on hand, so that when you are getting ready to be able to grab them quickly. Yesterday, I couldn't find my favorite lipstick and that's because my vanity is disorganized for years and it happened many times to be frustratingly difficult to find the item that I need it that moment. That's why I searched the Net to find some clever and chic ways to organize and decorate my vanity table and make my life much more easier. So, let's check them out and draw some inspiration and pick an idea that will fit your requirements and style. Enjoy and have fun!
Use a Charming Tray to Display Your Beauty Products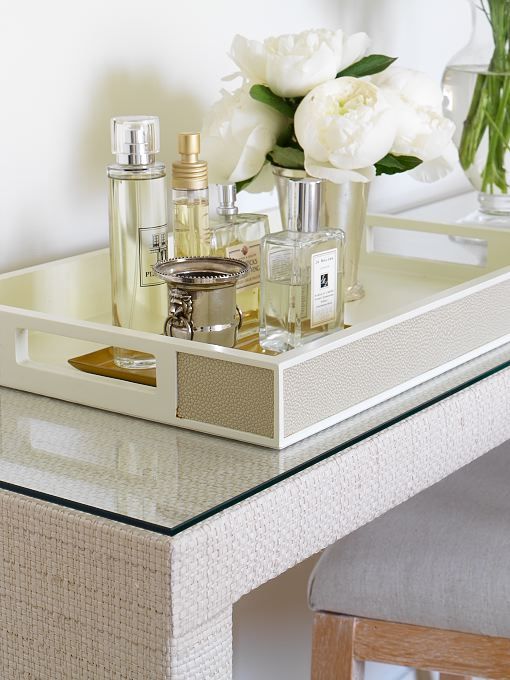 Bandt Pan Can Be Used to Store Your Beauty Products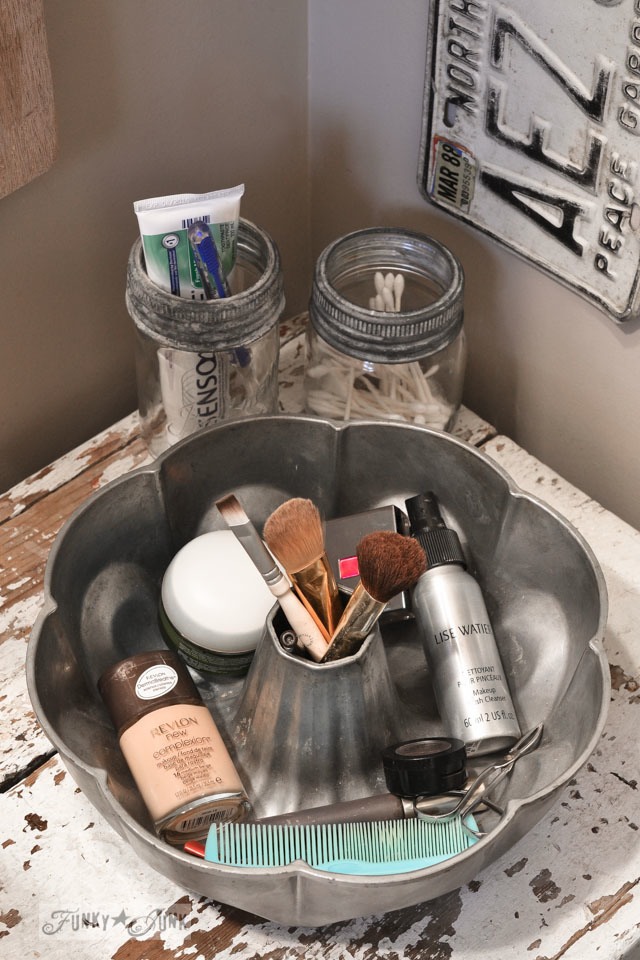 Fantastic Reuse of a Shoe Organizer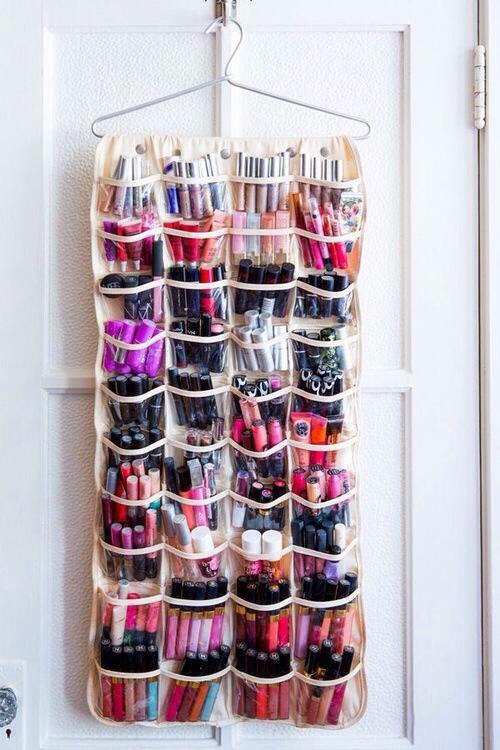 Use a Wine Rack to Store the Hair Spray Bottles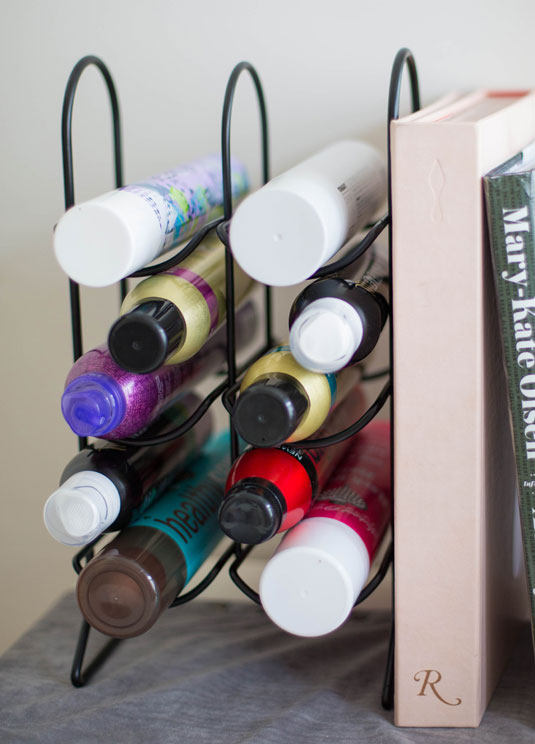 Kitchen Utensil Organizer Can Be Used for Organizing Beauty Products Too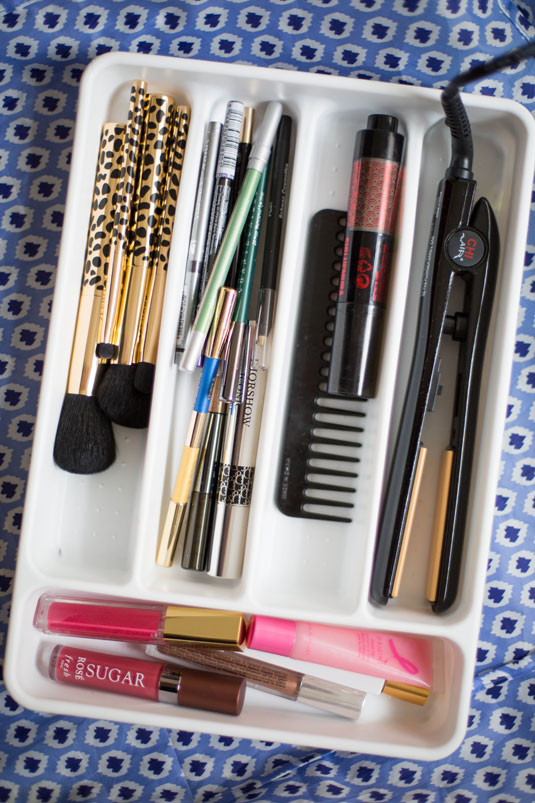 Glass Flower Vase Filled with Coffee Beans Can Be Perfect For Storing Makeup Brushes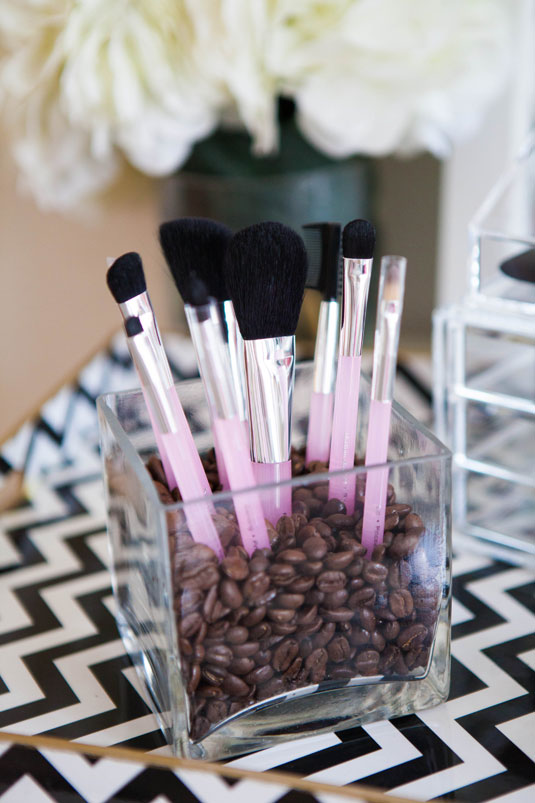 You Can Reuse the Cake Stand to Display Your Beauty Products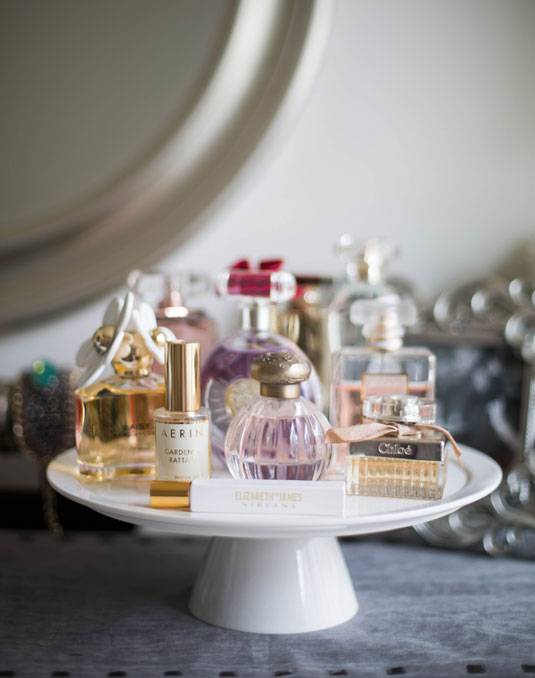 Magnificent Makeup Organizer That Every Lady Need to Have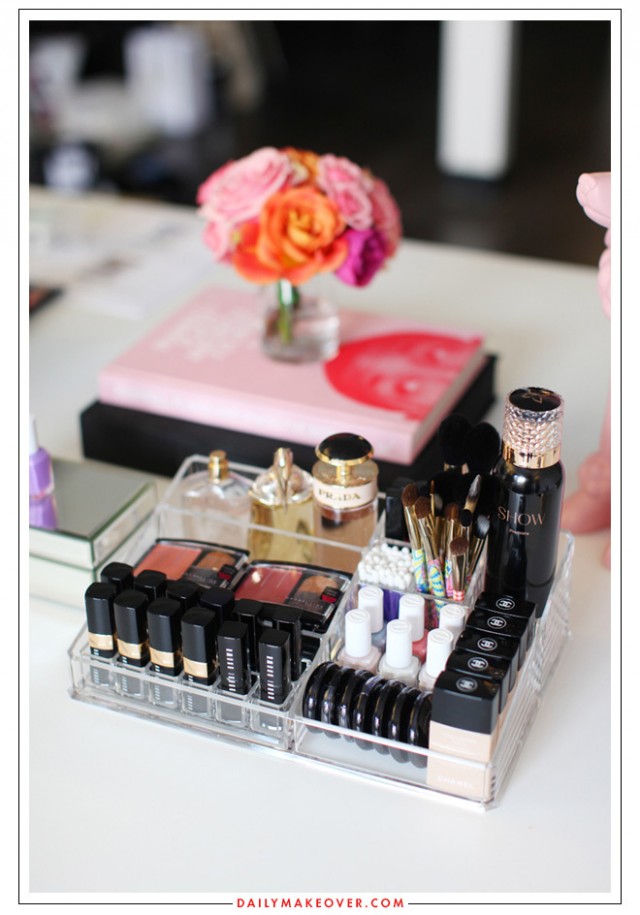 Interesting and Fun Diy Hanging Buckets to Create Right Now

The Spice Rack Is Always a Great Solution To Display Your Perfumes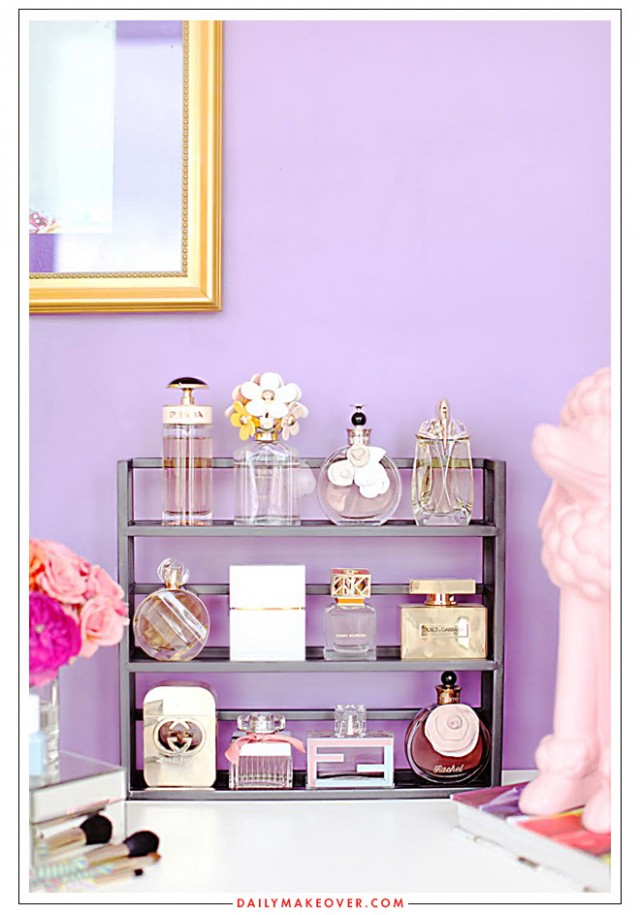 You Can Reuse Your Old Sunglasses Case and Store Your Makeup Brushes In It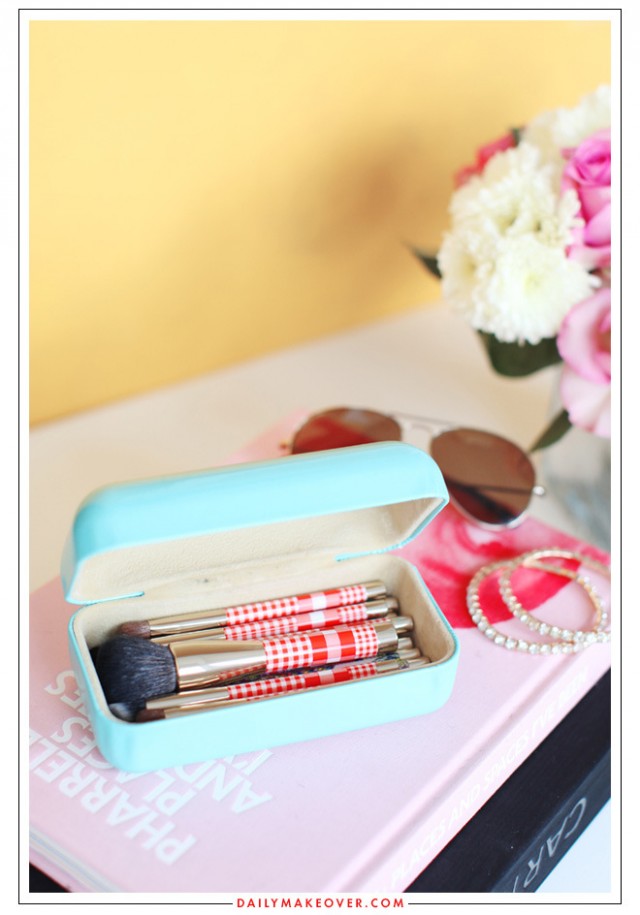 You Can Store Your Lipsticks or Lip Glosses in a Glass Sugar Bowl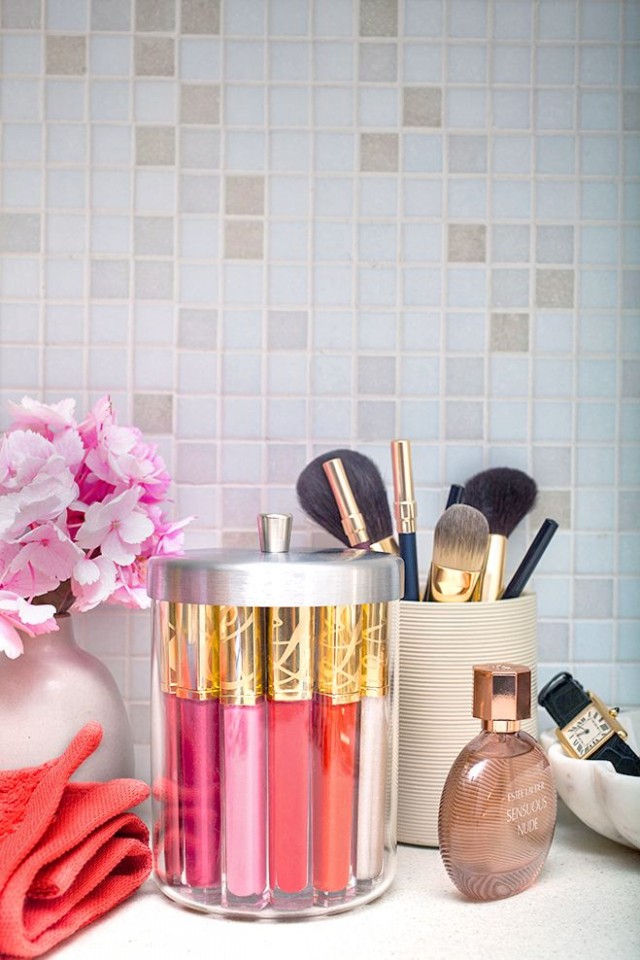 These organization ideas will keep your vanity table clean and will make the getting ready time more fun. I truly hope that you found this article interesting and you will organize your beauty products in some of these fabulous ways. I would love to know do you like these ideas and which one is your favorite, so feel free to share your comments below. If you have some other cool ideas and storage solutions, then you can share them below too. I would love to see everything that you have to show me. Thank you for reading! Enjoy in the rest of your day and don't forget to stay up to date with the content of Fashion Diva Design!