You obviously have a white tee  in your wardrobe and you never thought how useful it can be! Although white, it can be matched with your favorite pants, shorts, jacket…you can add an accessory too and all together will look very stylish and fancy. The combination that you have already made in your minds will be perfect for a daily walks, dates, even it looks great for a work and meetings.  In the gallery below you will see wonderful combinations that will take your breath away! Enjoy!
As you know, one of the biggest trend in Spring/Summer are the (animal, flower, tropical) prints. So, find your printed piece of clothes and be trendy. Look at the girl – so simple and so cute.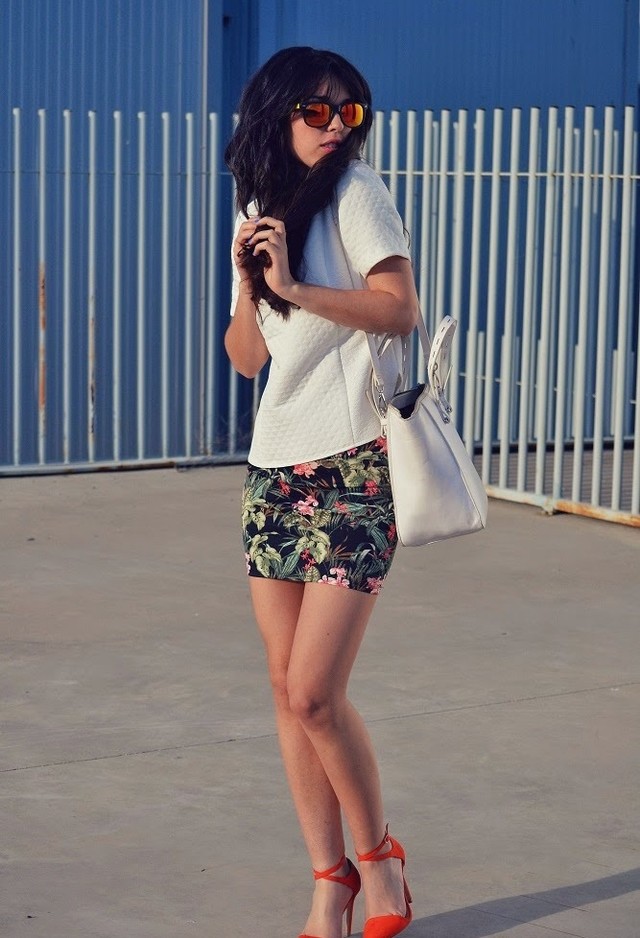 The chunky necklace and the big red bag are the perfect accessories for this outfit and they add glamour to this simple look. I love the skit's texture!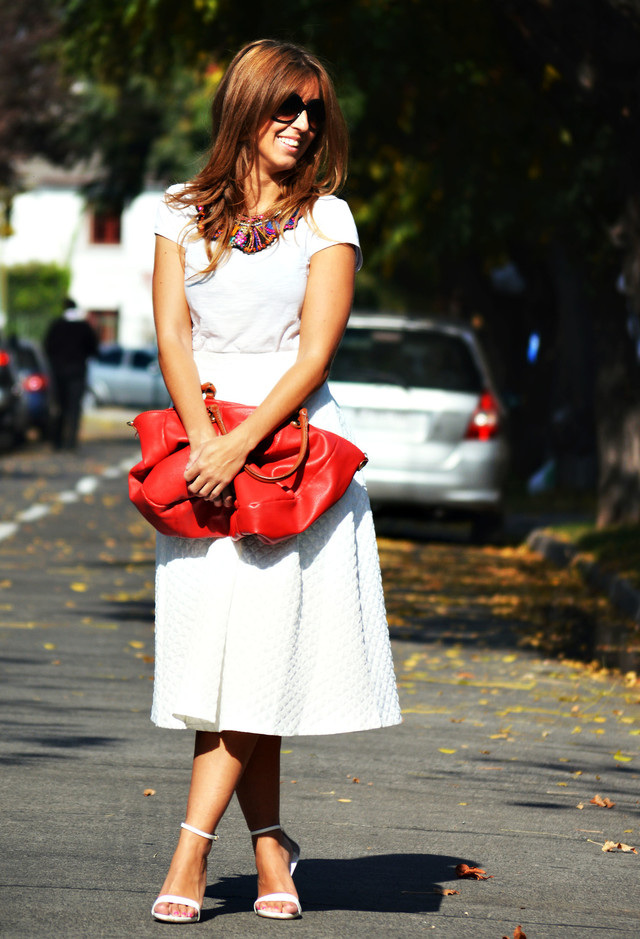 White tee and a designed pants! Perfect combination for your daily walks. The girl added a trainers to her outfit – if you are not fan of them, the flats or sandals can suite you nice too.
High waist skirt! You have probably read about this trend and know this can be your next combination. It looks fancy if you add a white tee to your skirt!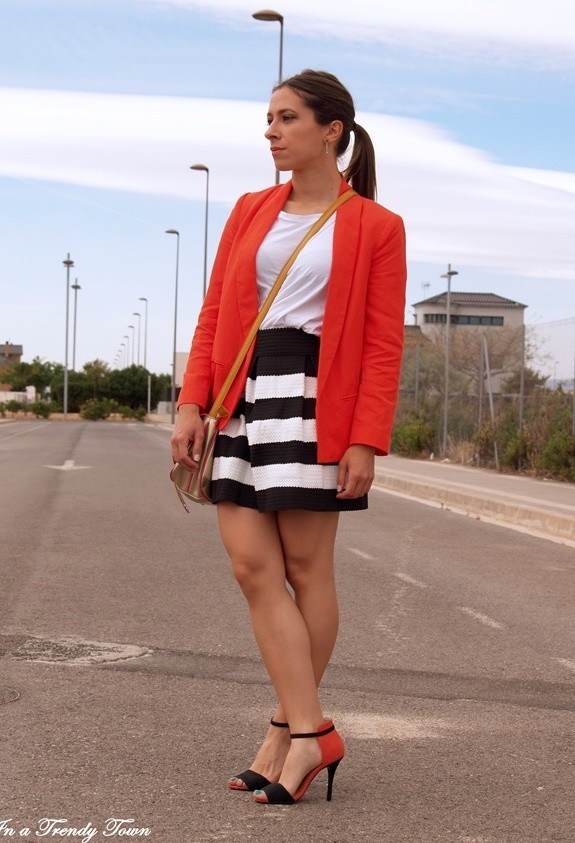 It looks so fashionable with the printed skirt! If you have one, than wear it!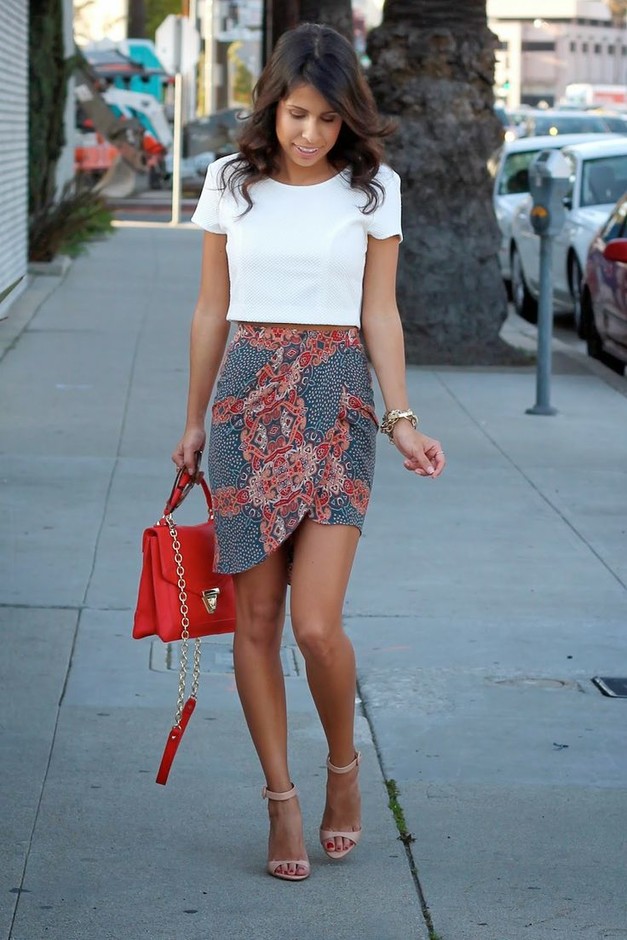 Have you ever think about wearing all types of prints on you? I haven't, but this brave girl shows that a combination like this can look great if it is combined correctly!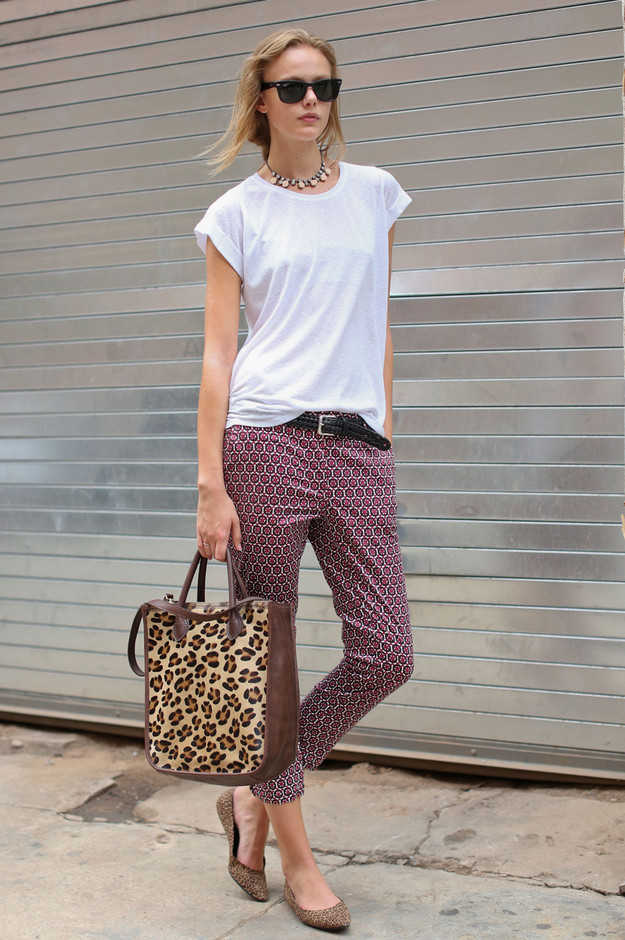 White goes perfect with golden accessories!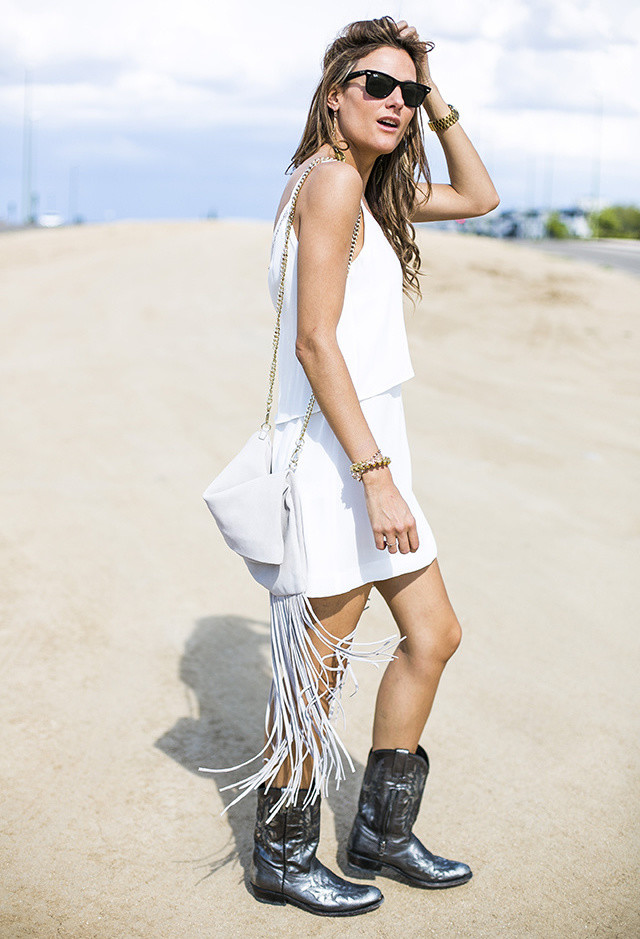 Colorful jacket and white purse would look great with your white tee!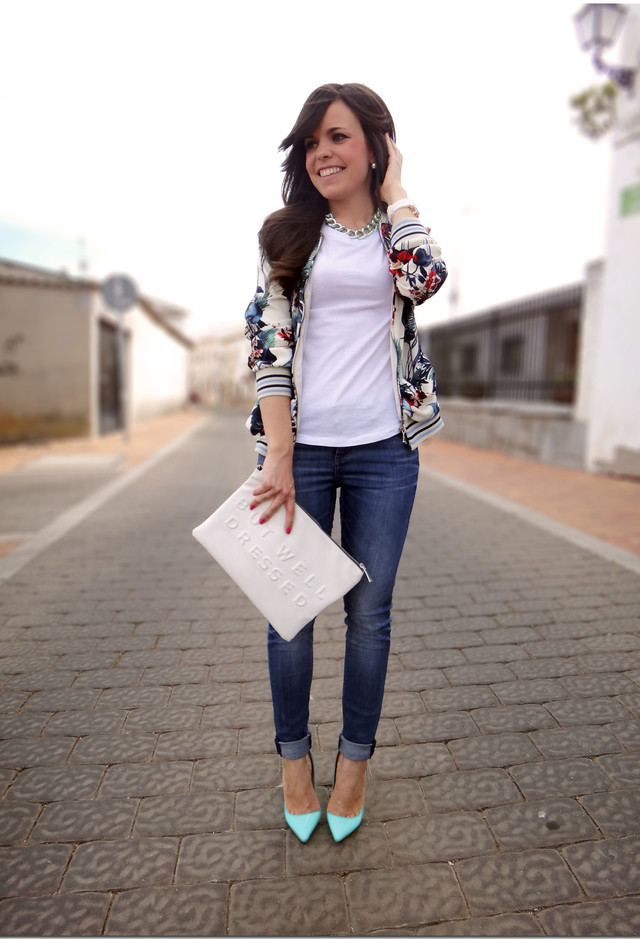 Simple and perfect for work day! This can be you next office-wear outfit.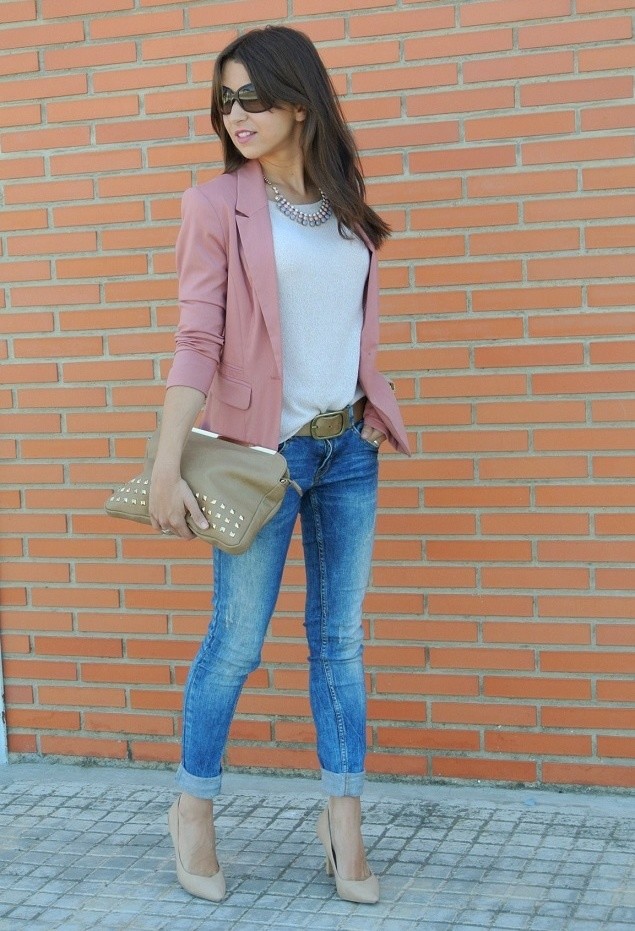 Do you have red blazer? If you do, the girl below shows you how you can wear it! Simple and quick outfit for everywhere!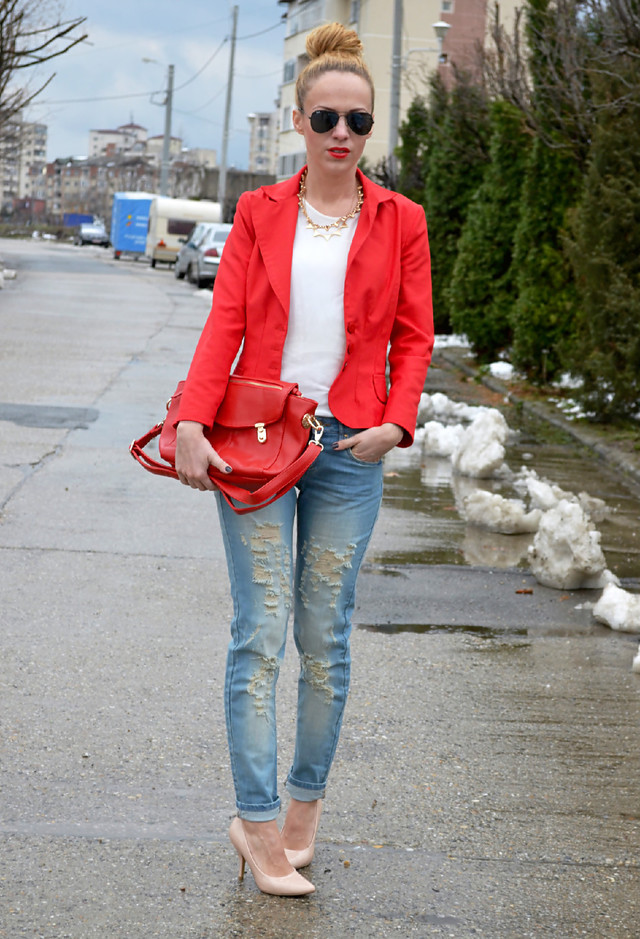 Sporty, comfy and cool! Jeans are always trendy.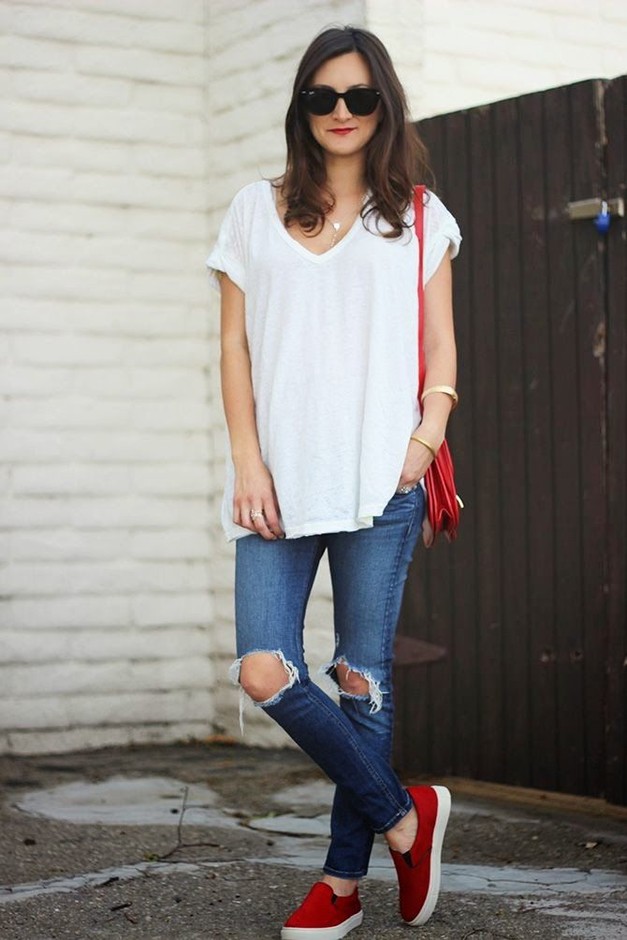 Below, you have three pictures more. They show us how stylish it looks when the white tee is matched with shorts. The sunny days are here and we are here to show our legs. These are the perfect combinations for us. They look trendy and stylish, wild, comfy and cool. Inspire yourself, find your sunglasses and go out and have fun!