No matter your gender and your style preferences, you've probably paired jeans and sandals at least a few times without even pausing to think about it. Closets are filled with jeans of all shades and they are an easy wardrobe essential for every season and almost any occasion. So, why not amplify your wardrobe by pairing your favorite pair of sandals with your most worn item — jeans!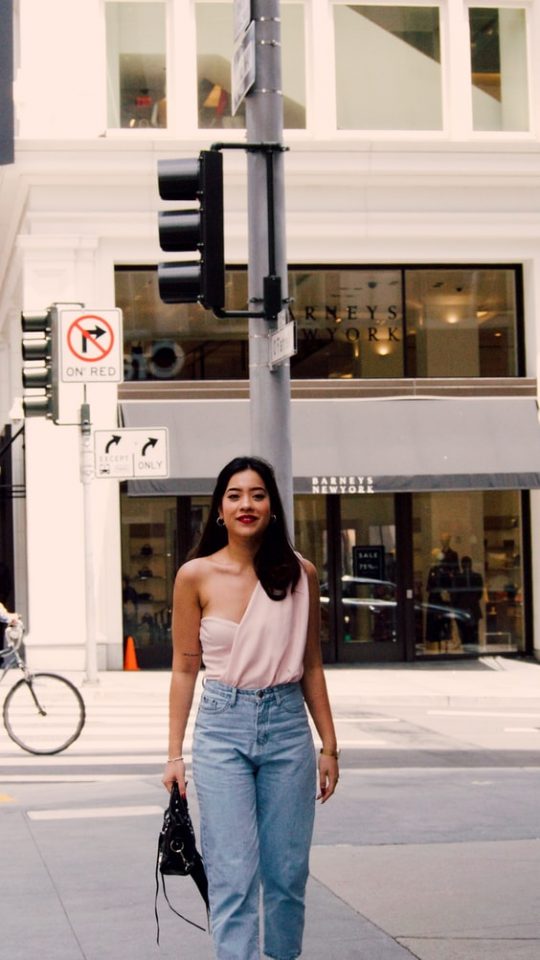 Some people might view jeans and sandals as lazy but we'll give you several examples of how to wear this combo in a polished look. With these looks, people won't just be focusing on your denim, they'll ask where you buy red slides as well.
Outdoor Active
Pairing flip flops and jeans create a very chill, laid back look. If you live near the beach, you could say this type of wardrobe gives off a surfer vibe. This ensemble is good for a spring picnic or sunset walk on the beach.
Outdoor Casual
If you are doing anything more than a leisurely walk outdoors, we suggest replacing your flip flops with slides or strapped sandals. Some people do not think slides can go with jeans because they think of athletes or celebrities and think they must buy red slides. But you can pair a natural colored pair of slides with jeans to create a casual look that is good for family birthdays, Sunday brunch, or even a friend's baby shower.
Business Casual
Have you ever started a job or been invited to a wedding where the dress code said business casual and you weren't quite sure what that meant? Well, jeans and sandals are a perfect example of business casual. Leave your old worn-out blue jeans to pair with your flip flops, but if you have a nice pair of jeans and a strappy pair of sandals with a short heel, you can toss on a blazer for the perfect business casual outfit.
Guys might have a harder time pulling this look off, but if you work in a more modern office and manicure those feet some, we think guys can rock this look as well.
Formal Wear
Some people say sandals and jeans can never be formal, but we disagree. A shiny pair of metallic strapped sandals with a heel, paired with tight-fitting jeans and a nice blouse can be dressed up with a formal hairdo, makeup, and jewelry to create a more formal look.
We aren't saying this is formal enough to meet the president in, but you could definitely show up to a summer wedding wearing this ensemble and turn some heads.
These are just a few examples, but the great thing about fashion is it's always evolving and not everyone has the same style. This gives you so many opportunities to play with your wardrobe to find the perfect look.
Try bell bottoms, skinny, or black denim jeans with platform sandals, velcro slides, or simple flip flops. Hey, why not buy red slides and pair them with your distressed jean shorts? You never know what the next fashion trend will be.