Hey my lovely divas! My post for today is called "How to Style Flared Jeans This Fall". Although they have appeared recently on the runways, flared jeans are becoming one of the hottest fashion trends for this and upcoming season. Everybody is talking about this trend and girls are already crazy about ti.
Flared jeans were worn in 70s, which means the wild, irresistible and sexy style from 70s is back in fashion. Will you embrace this fashion trend? Do you like flared jeans? Even if you are not into this style and you don't like them so much, I have some interesting facts that may change your opinion to replace the skinny jeans with flared jeans this fall.
Skinny jeans look great on everybody, can we say the same for the flared jeans? The answer is Yes and No. It will depend from the combination you make. How can this type of jeans look great on anybody? High-waisted flared jeans will show your beautiful curves and will elongate your body. They should be long enough. but not so long that you step on them. You should be careful when choosing a flared jeans, because too long pair will make you look homeless and short, while too short pair will make you look like you have outgrown your jeans.
Which are the easiest ways to pull off this fashion trend? Because of the silhouette, the flared jeans look better with waist length cardigans, blazers, jackets and short tops. If you don't want to look lost in fabrics and layers and frumpy, you should avoid wearing oversized and longer styles of clothes together with flared jeans. I really like to wear flared jeans with a retro sweater, leather jacket, simple t-shirt, crop tops and a tucked in classic shirt.
Flared jeans don't look so nice in a combination with flats and sneakers, but they look stunning with heels and platforms. They can make you look taller, which is a great fact for those who are looking for a piece that will make them look taller. You can wear them as an office wear in a combination with heels, tucked in shirt and a blazer.
Let's take a look at the combinations that I have selected for you today! I hope you will like them! Enjoy and have fun!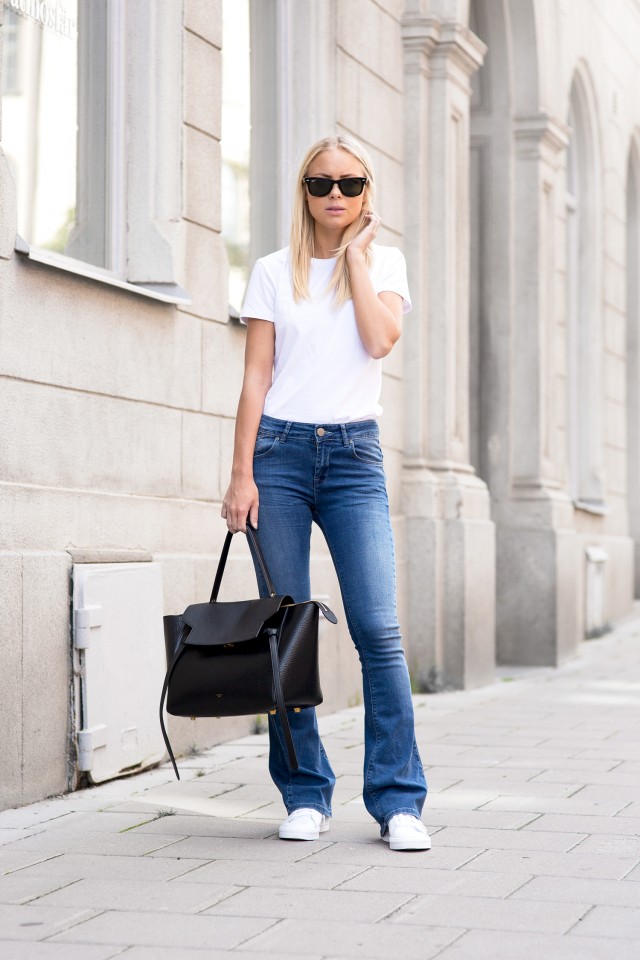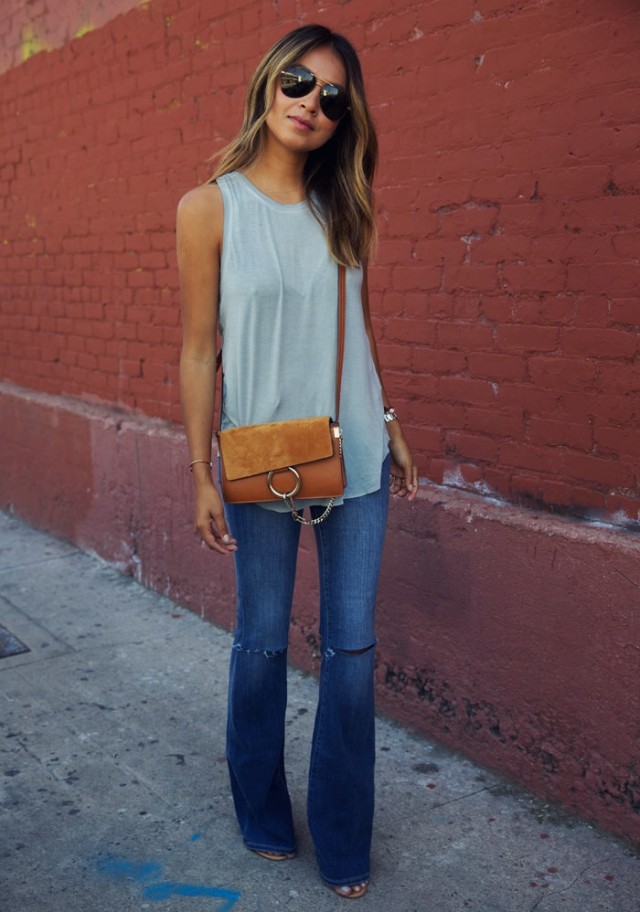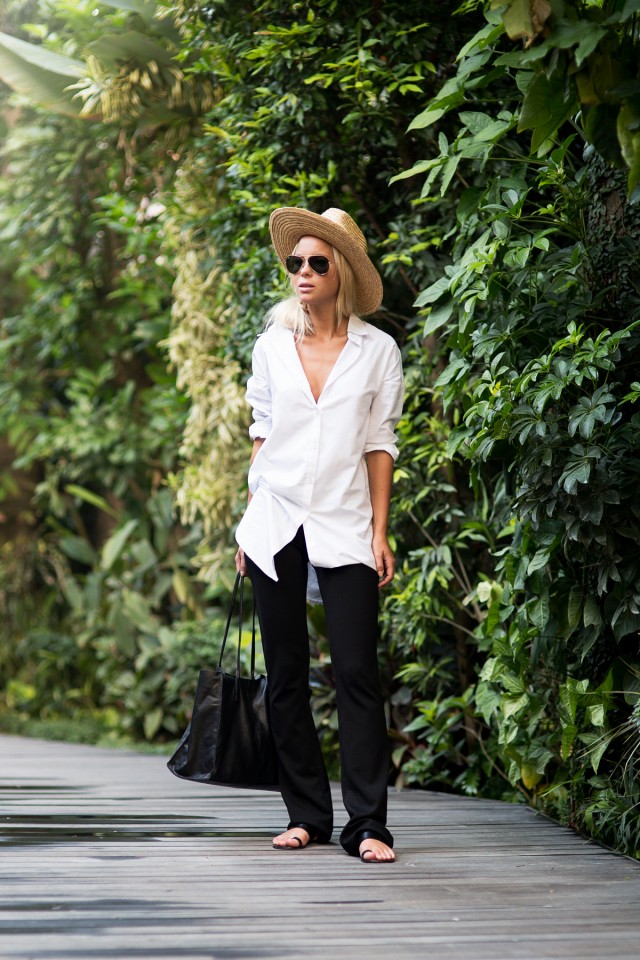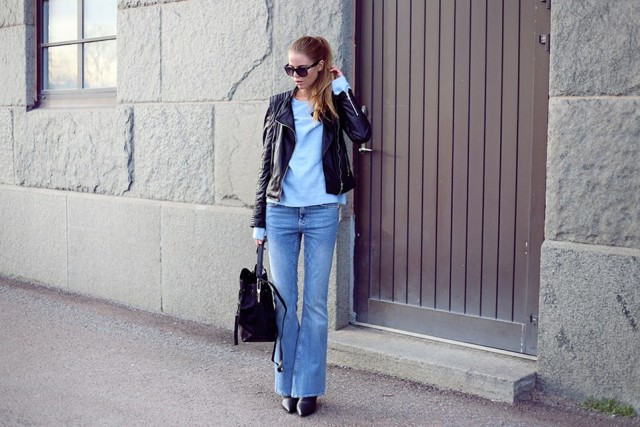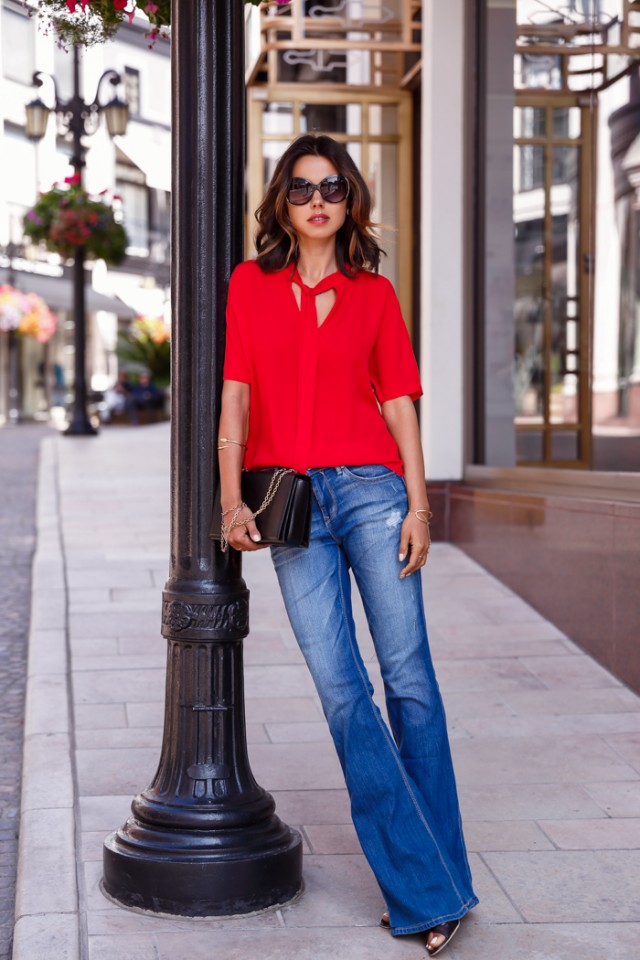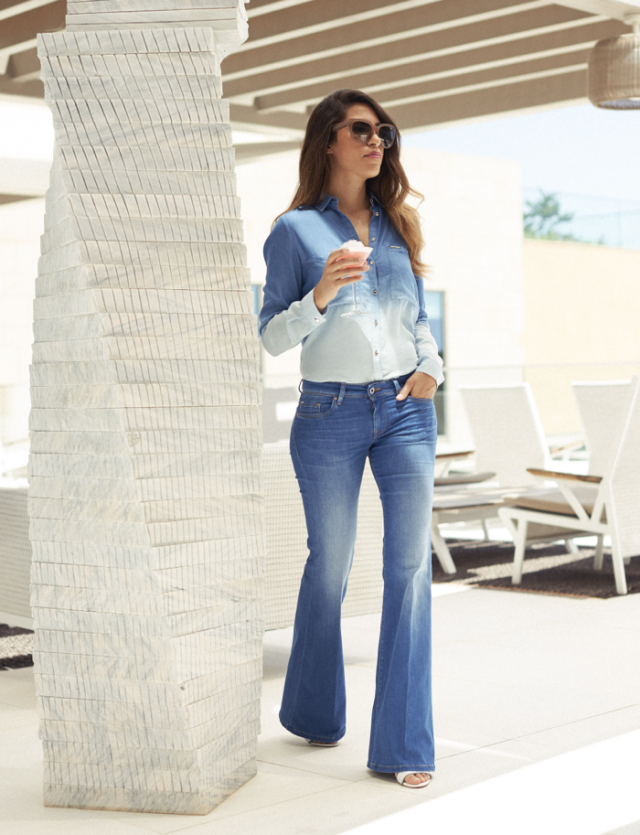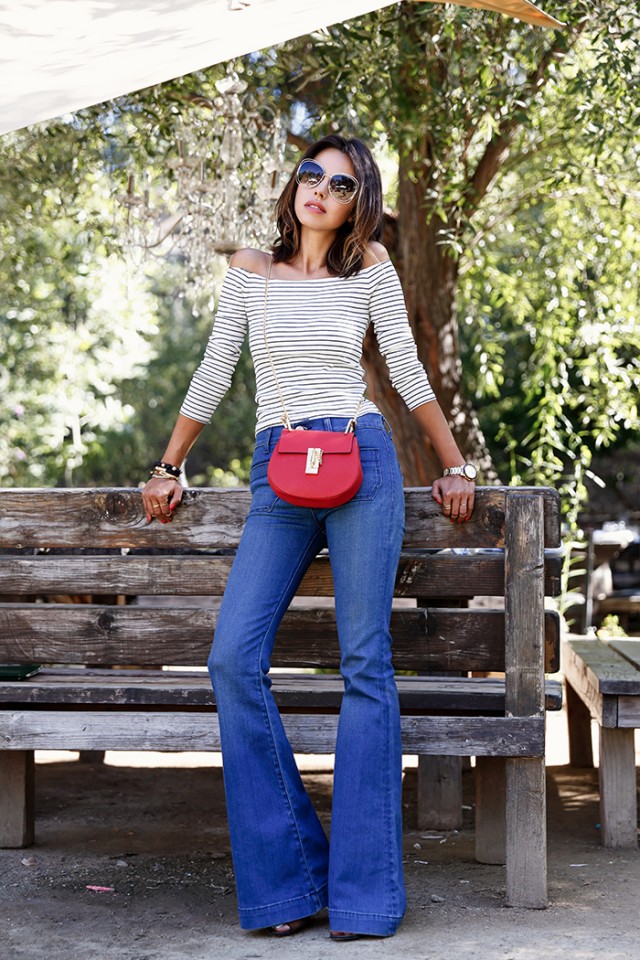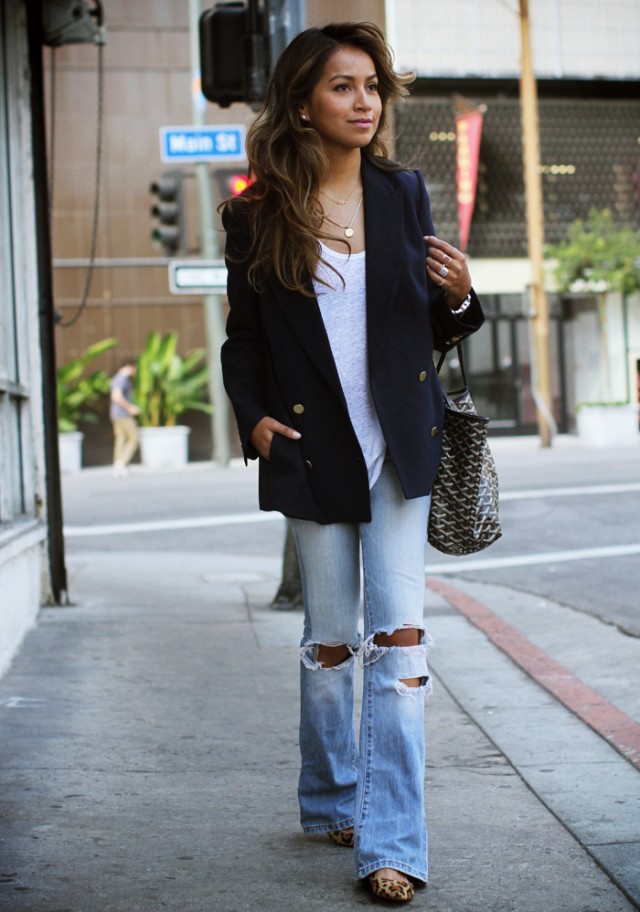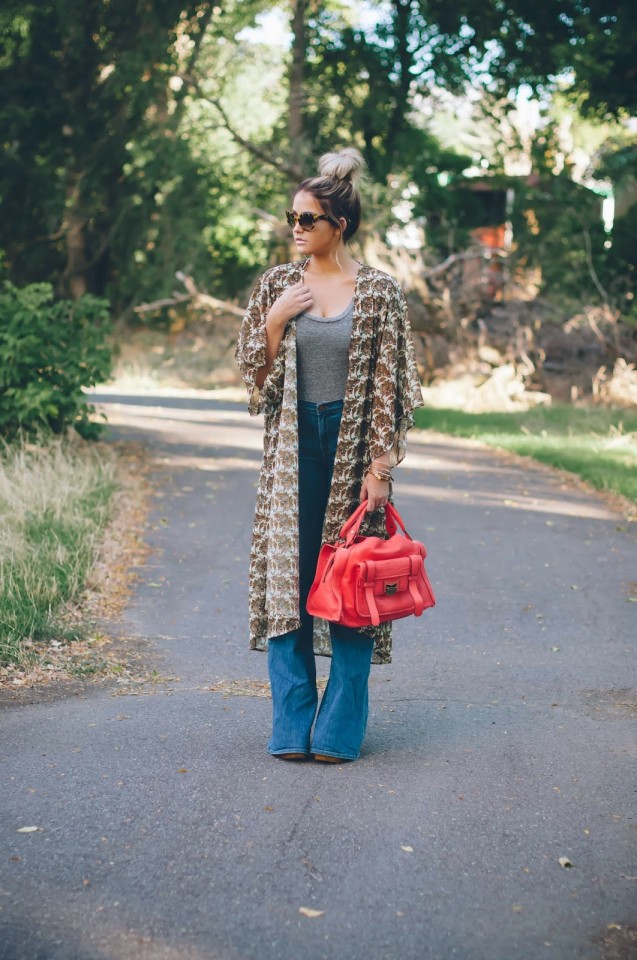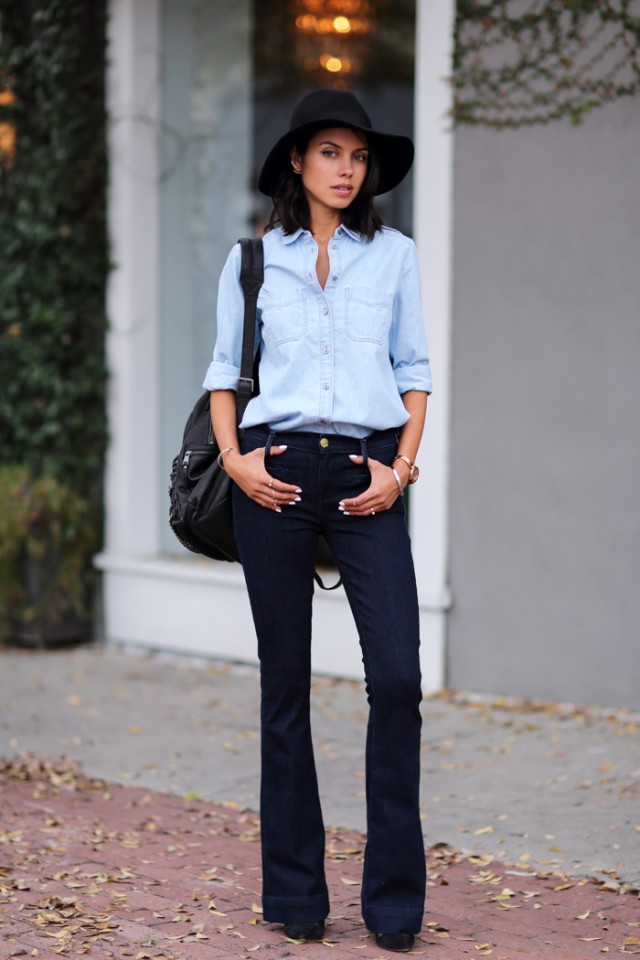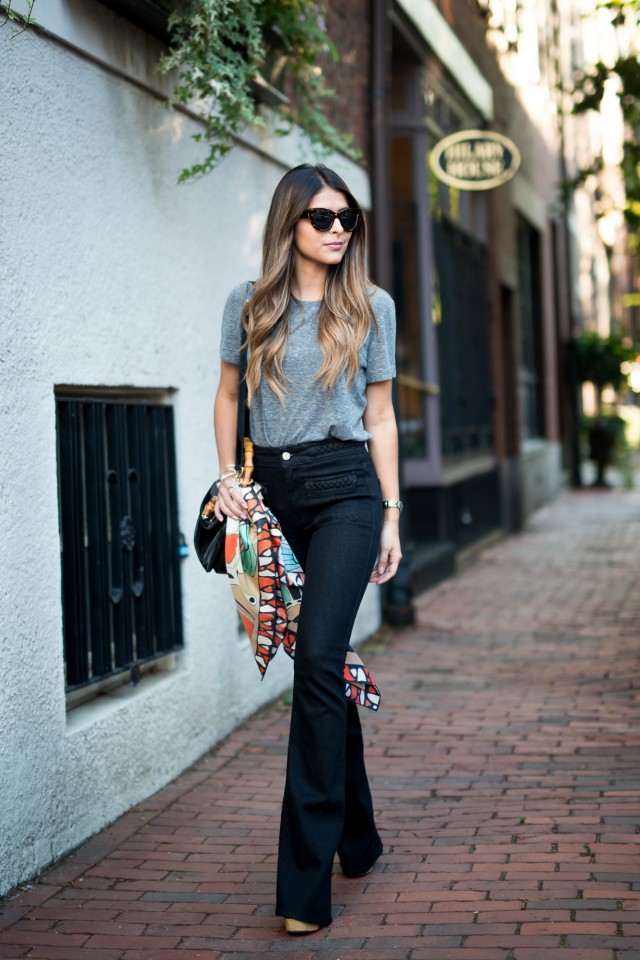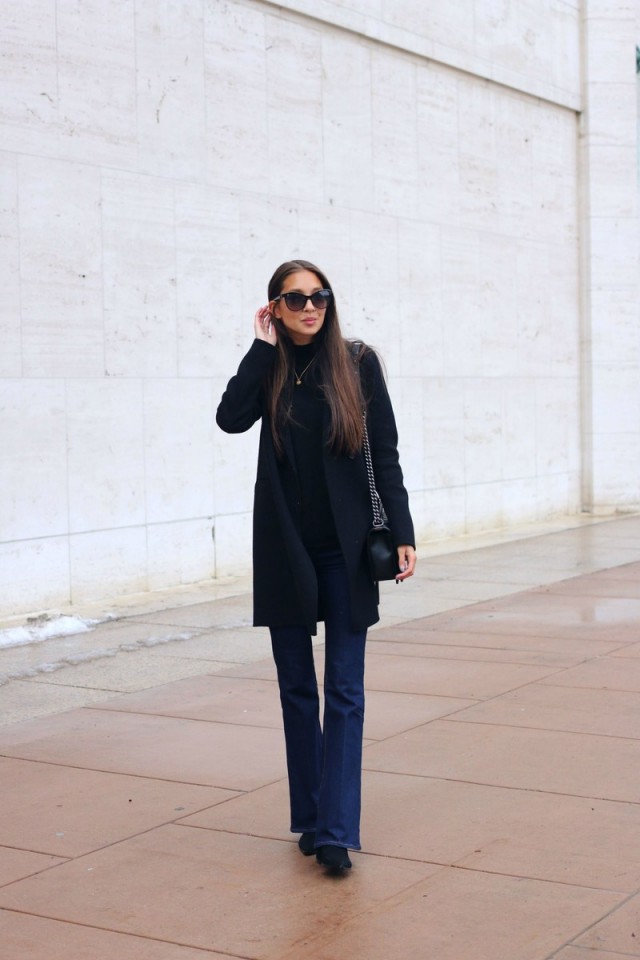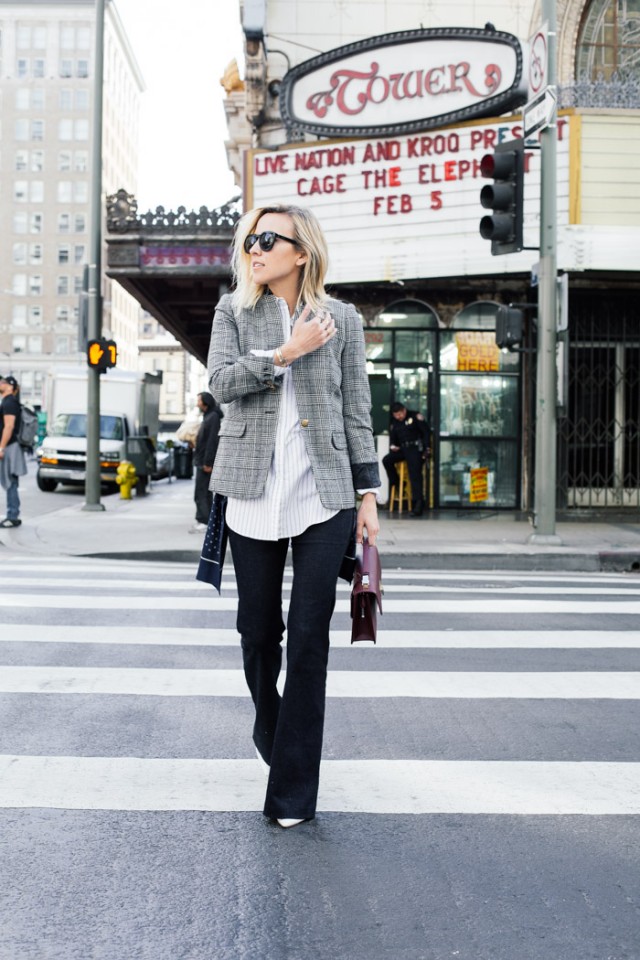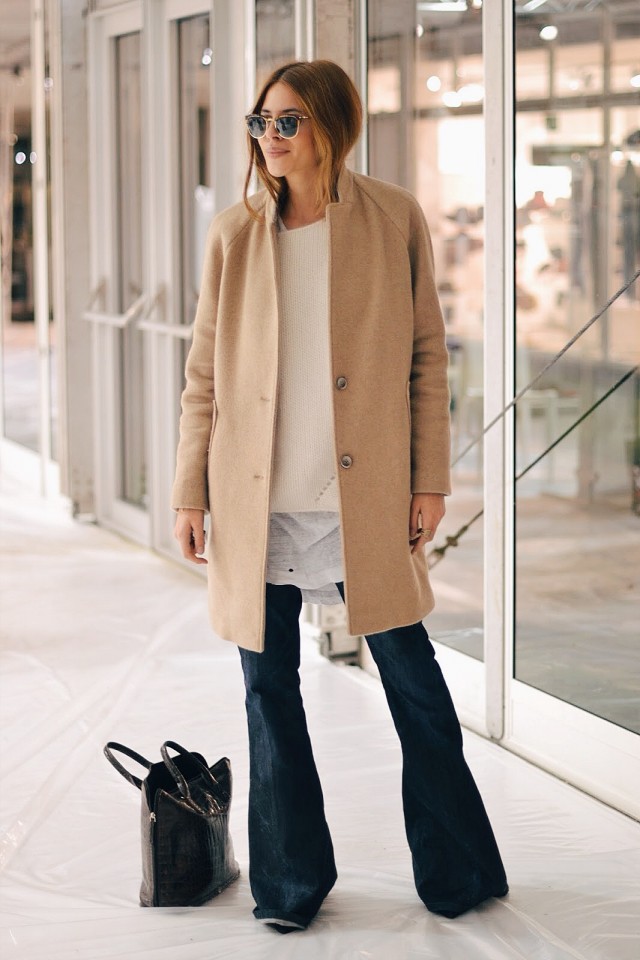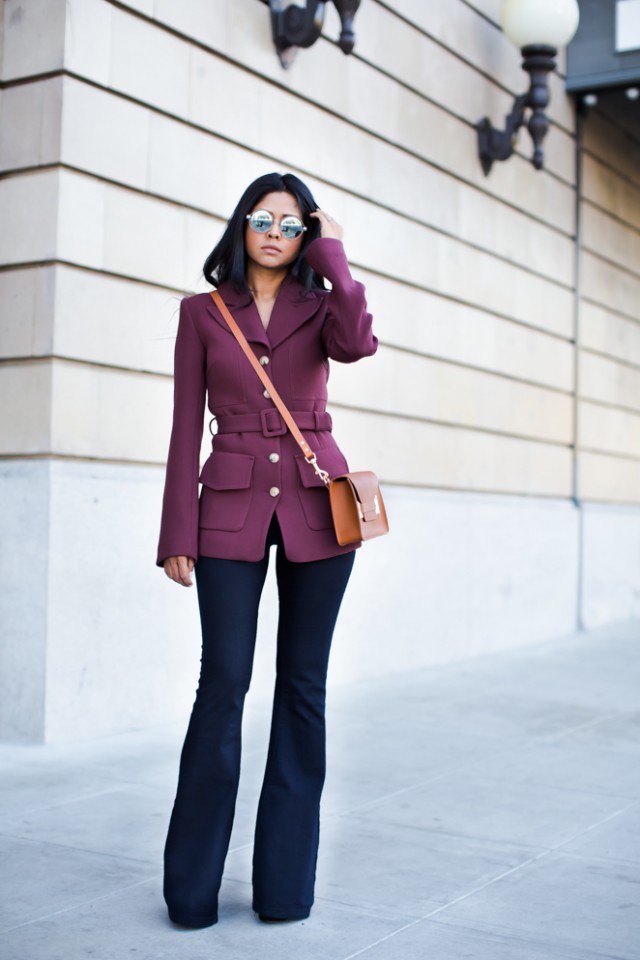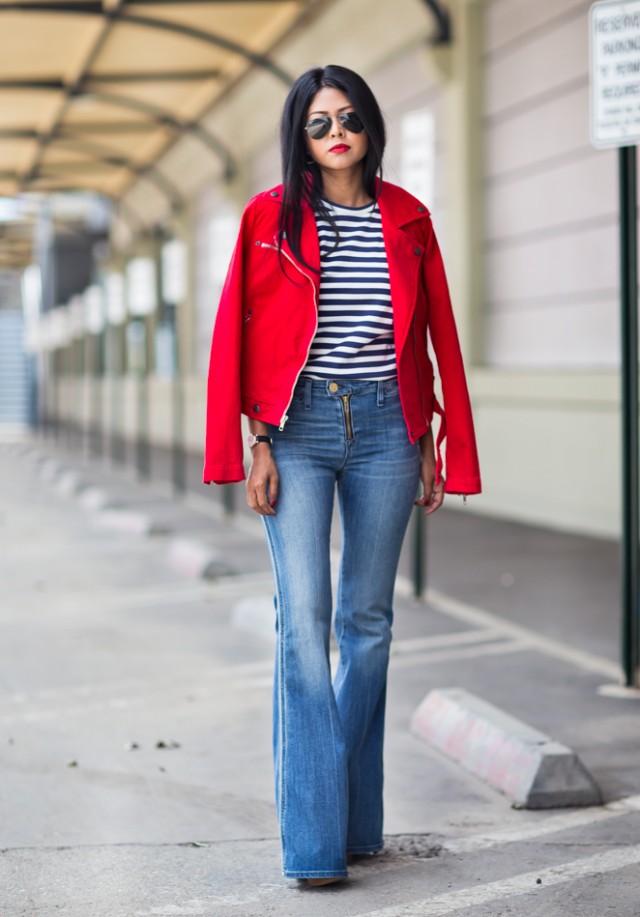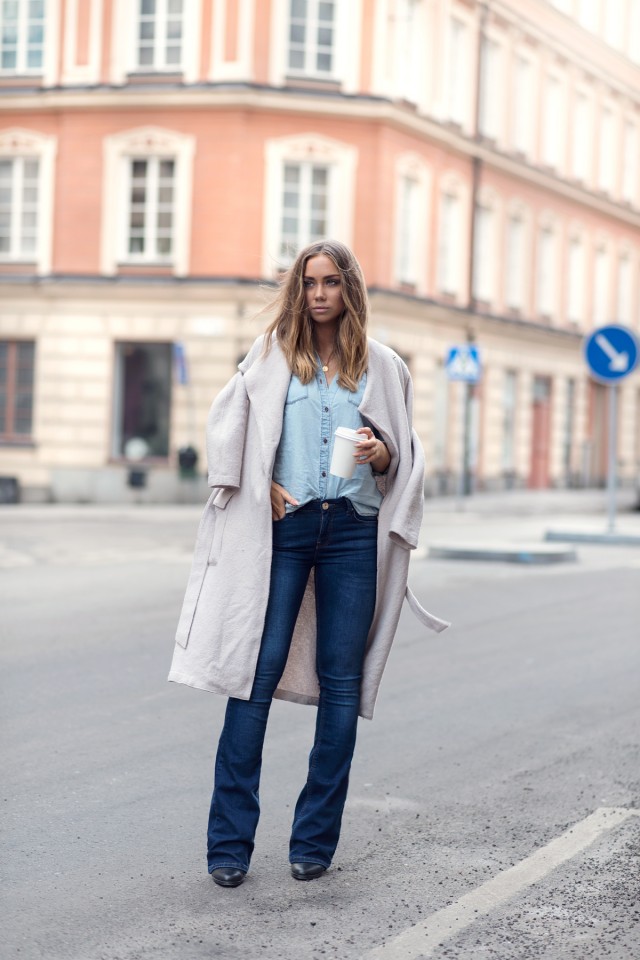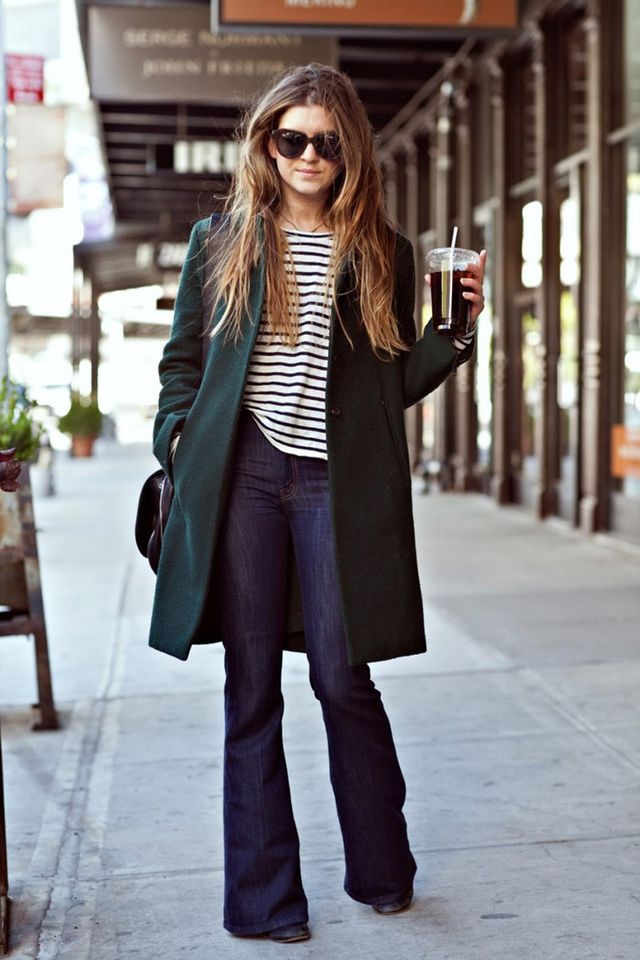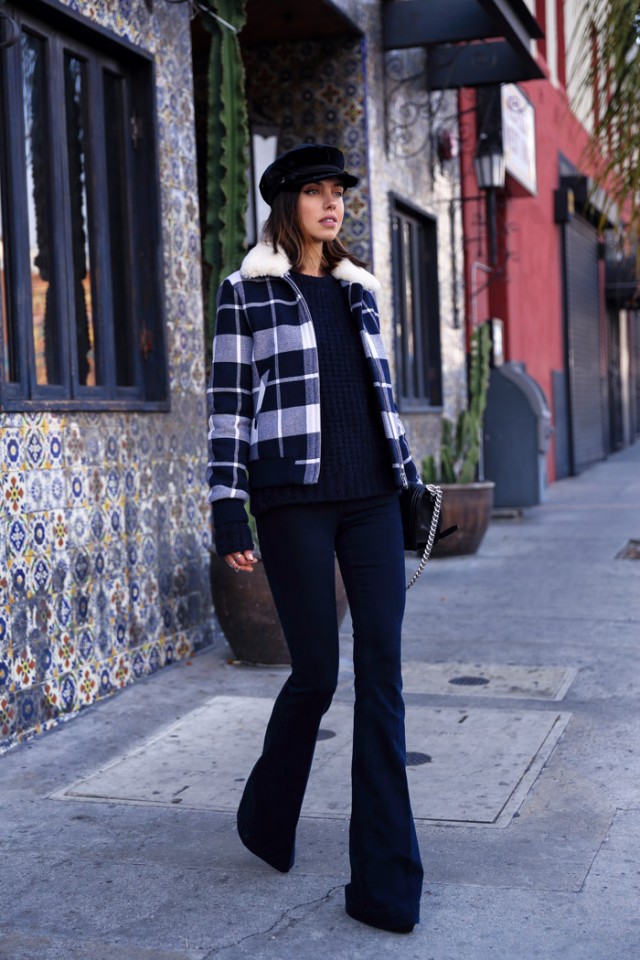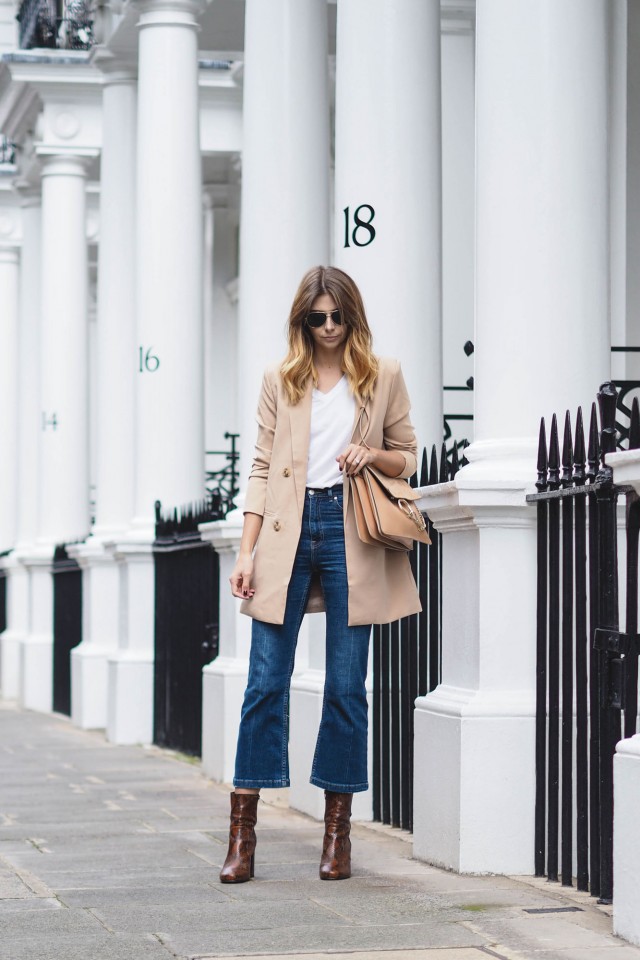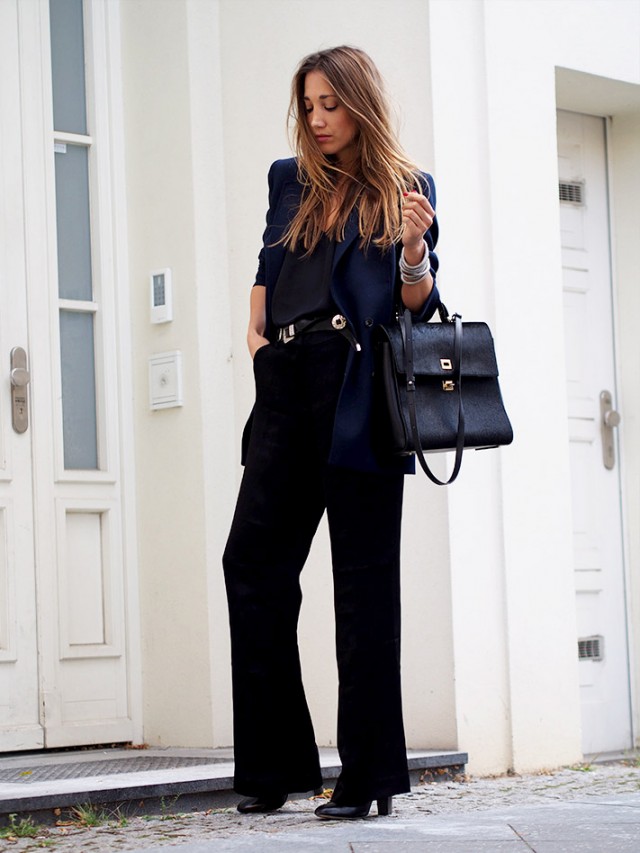 Thank you for reading! Enjoy in the rest of your day and stay up to date with the contents of Fashion Diva Design!