The 'smart-casual' dress code might seem simple, but when it actually comes down to choosing an outfit, it's often trickier than it seems to get it right and pull it off. What does 'smart-casual' actually mean? Are you allowed to wear jeans? How should you do your hair? These are all questions commonly asked by girls trying to get this dress code right. If you have an occasion coming up and have been told to dress smart-casual, here are our top tips for getting it right on the mark.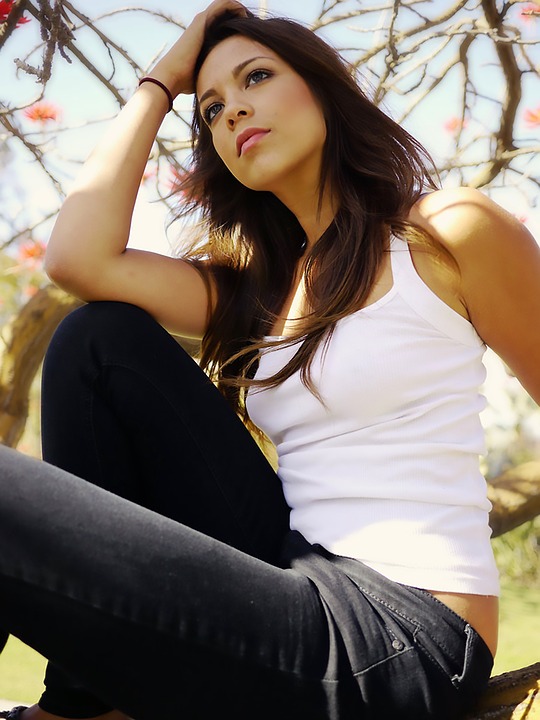 Smart-Casual Hairstyles
It's not just clothing that you have to think about when dressing smart-casual, you also need to think of other things such as the accessories that you wear, or how you do your hair. When it comes to choosing a hairstyle, it will of course depend largely on your hair type and length. For the majority of occasions which require smart-casual wear, you'll be able to wear your hair in a simple manner, for example in a sleek ponytail, a bun, or even let it hang loose. If you plan to wear your hair down, a good idea is to use a styling tool such as a hairbrush straightener to keep it tidy.
Don't Overdo It
The secret to truly pulling off the smart-casual look is to not overdo it with either the smart or the casual side of things. When you're dressing smart-casual, it's ok to wear jeans, however, you should dress them up with a smart blouse or shirt to balance the look out. The type of clothing that you choose is important, too – for example wearing black skinny jeans is more suited to this look than blue boyfriend jeans, for example. You should also keep this in mind when choosing items such as shoes – sticking to smart flats or small heels, rather than wearing sneakers or slip-ons, for example, is the way to go with this look.
Accessories
The way you accessorize your smart-casual look can either make it or break it. Scarves, depending on the time of year, can be a great accessory to choose when you're dressing smart-casual. You should also give some consideration to the jewelry that you wear – depending on the outfit that you've chosen, keeping it simple is often the way forward. A simple necklace, watch, and perhaps a bracelet is often the best set of accessories to accompany a smart-casual outfit. When choosing accessories such as your handbag, it's a good idea to keep in mind that larger, flamboyant accessories often don't go well with the smart-casual look, and for this reason, you should choose a smarter handbag than you normally would when dressing casually.
Getting the smart-casual style just right can be a bit tricky, but by getting the balance right, you can certainly achieve it with little effort. Pay attention to the types of clothing that you're pairing together, but don't forget about all the other things that bring your outfit together such as your accessories and your hairstyle.