Are you having a hard time finding the perfect gift for someone special in your life? Though you could simply throw a few bucks or a gift card in an envelope and call it a day, you'd prefer to buy them something meaningful. After all, birthdays are unique, and you want your gift to be something they'll appreciate. The only problem is, there are so many amazing things to choose from. How do you decide which is best? Below are some practical shopping tips.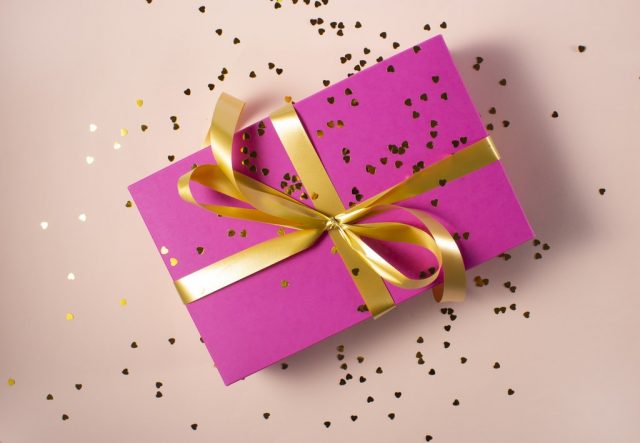 Set A Budget
There's nothing wrong with wanting to go above and beyond to make someone smile on their birthday, but it shouldn't cause you to break the bank. Before you begin thinking of gift ideas, it's ideal to consider your budget. Don't be alarmed if you don't have much to spare, as there are plenty of affordable birthday gift ideas that are just as meaningful. You can also search for sales and use coupons to cut costs.
Consider The Person
Some of the best birthday gifts are those that are geared towards the person's hobbies and interests. Think about who you're buying a gift for and the things they love most. For instance, if you're buying a birthday gift for someone that enjoys traveling, they might enjoy getting a new set of luggage, packing cubes, a digital camera, or even a photo album to store their pictures.
Experience Gifts
While tangible goods like chocolates, balloons, flowers, or jewelry are great birthday ideas, there's nothing like the gift of an experience. Is there something the birthday boy or girl always wanted to do or enjoys doing that you can give them? For example, perhaps your significant other loves basketball. You can purchase tickets to an upcoming game for him to take you, a friend, or a family member along for the experience.
Personalized or Custom Gifts
If you really want to put a smile on someone's face, get them something that's been uniquely made for them. Personalized and custom gifts are excellent options for birthdays. Your grandmother, for instance, might enjoy receiving personalized books with photos for her birthday. Seeing pictures of herself and others and reading about how amazing she is will undoubtedly melt her heart. 
Handmade Gifts
If you're the creative type, why not put your talents to use and make something special for their birthday? Handmade gifts are unique in that they can't be purchased anywhere else. They're also specially made with your love and care for someone that means so much to you. You can make jewelry for your best friend, paint a picture for your dad's home office, or knit a blanket for your mom. Whatever you make, the time and effort you spend on it make the gift something they'll treasure forever.
Sweet Treats
Nothing says happy birthday like some delicious sweet treats. If the person you're buying a gift for is known for having a sweet tooth, then they'll love something in this category. You can bake them a cake, cookies, or brownies or purchase something from their favorite bakery. With so many flavors and styles to choose from, you should have no problem finding something that satisfies their craving.
Quality Time
Last but certainly, not least is the gift of quality time. If it's been a while since you've hung out with the birthday boy or girl, then schedule a day to dedicate to catching up and having a good time. You can visit their home, have them over to your house, go out to eat, watch a movie, take a day trip, or do something you both enjoy to commemorate their special day.
There's nothing like buying a gift for someone special that truly touches their heart and puts a smile on their face. If you can't figure out exactly what to get, hopefully, these birthday gift shopping tips will give you some suggestions they'll love.