Don't have any idea how to create a sequin skirt outfit? I have some really helpful tips to share with you. Once you finish reading them, you can create a glam outfit for your special occasion. I really love how sequins can add instant glam to your outfit. Whether you want to dress up nicely for Christmas, New year, or any other celebration, this is your go-to piece.
I already shared some tips on how to do it. You can check the post here: 15 WAYS TO WEAR SEQUINS DURING THE HOLIDAYS
Let's see how to create a gorgeous outfit with your sequin skirt!
Plaid scarf and green sequins
Playing with texture is crucial when it comes to creating a stylish outfit. And this example does it right. A plaid pattern that has a bit of green is an excellent combo with green sequins.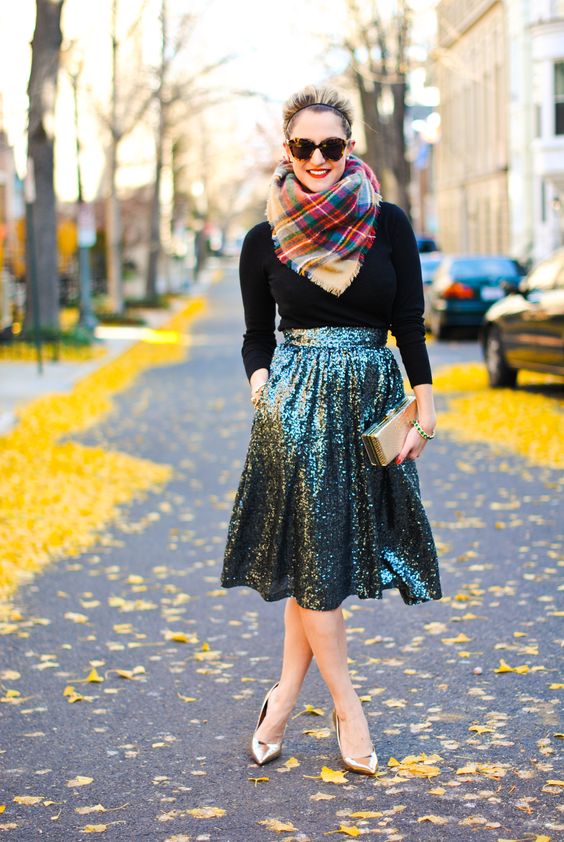 Black and gold combo always works
Gold and black is an all-time favorite combo when it comes to glam. Pair your gold sequin skirt with a basic turtleneck sweater. Keep it simple with the accessories and add a nice watch in a golden tone. This combination looks so tasteful and stylish.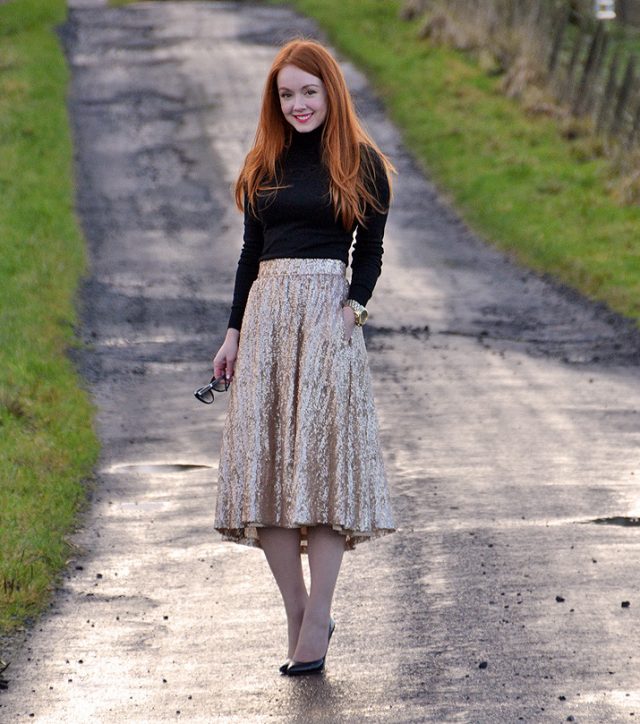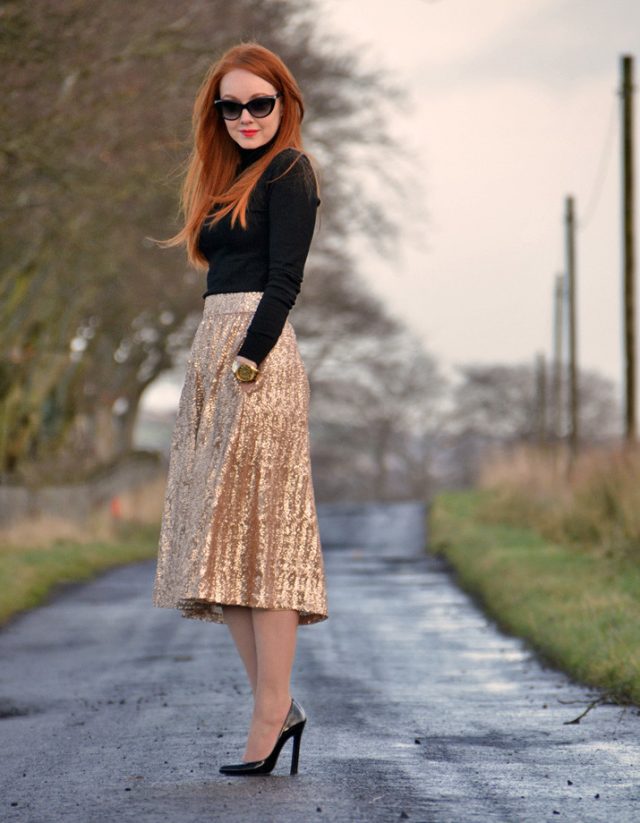 Plaid shirt and black sequins
Black sequins give you the opportunity to experiment. This time, do it with a red plaid pattern for the ultimate Christmas look.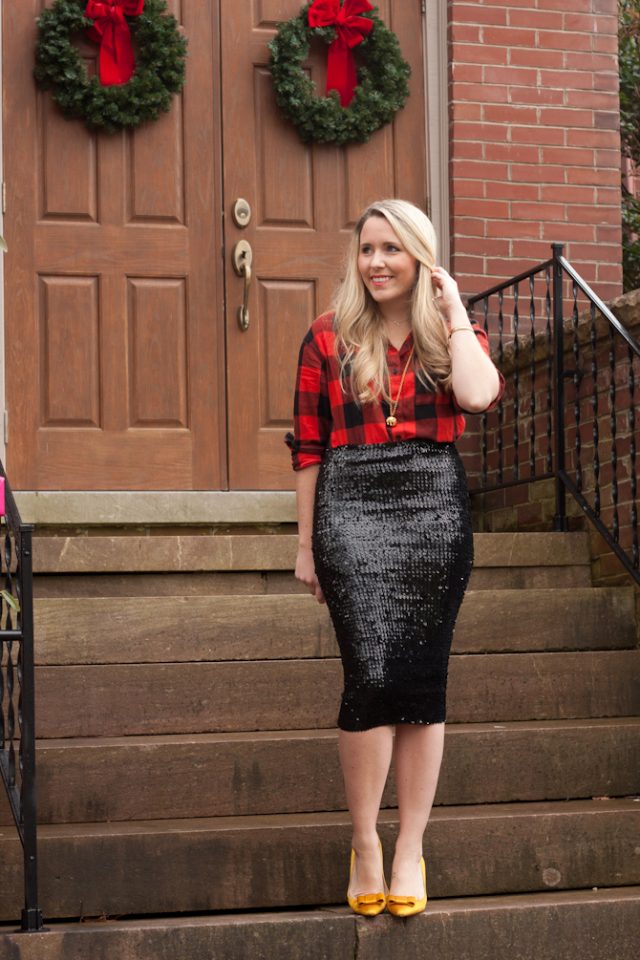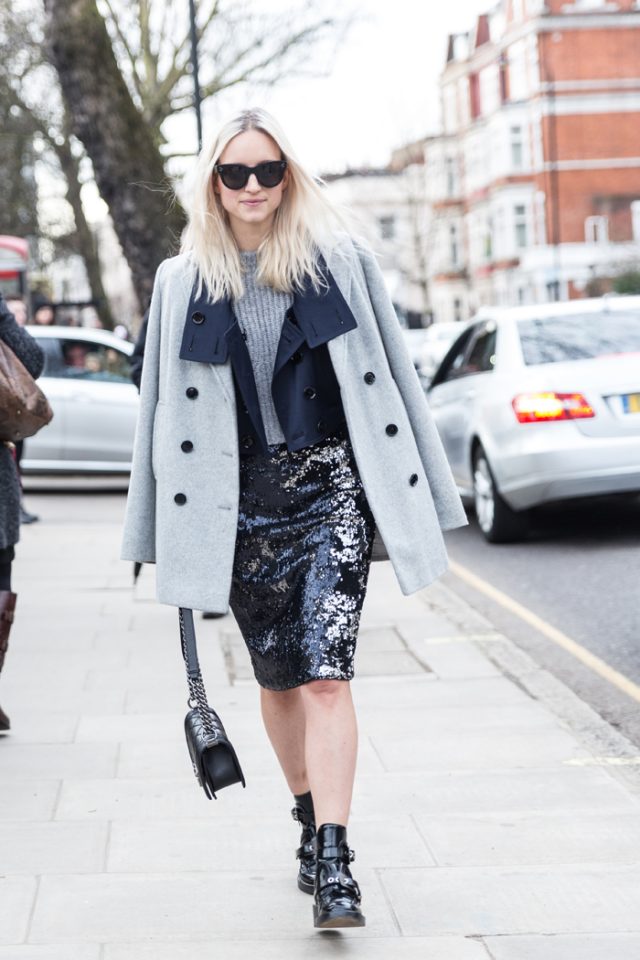 White sweater and pink sequin skirt
Do you have a sweater with interesting sleeves? Feel free to wear it for dressy outfits. It will keep you warm, but at the same time give off the feeling that you have made an effort to look stylish. The pink sequins will make this outfit stand out.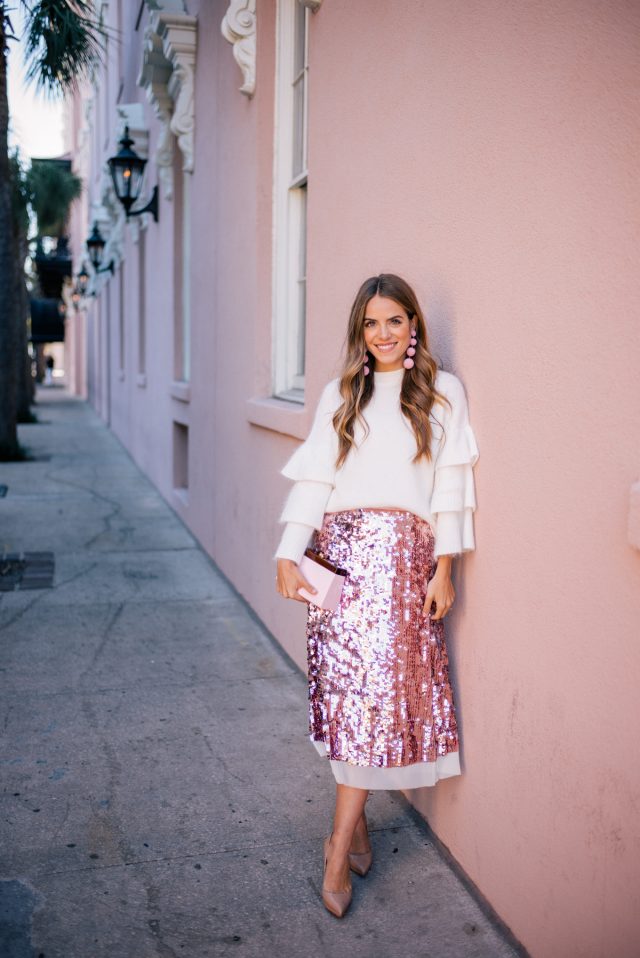 Striped and silver
For a really unique combination, pair together black and white stripes and silver sequins. Keep the other accessories at a minimum, since you don't want your outfit to look busy.
When wearing metallic sequins such as gold or silver make sure that you match the hardware of your whole outfit. What does this mean? Wearing a jacket with a golden zipper won't look cohesive when you wear a silver sequin skirt. The color of the metal should match your overall outfit.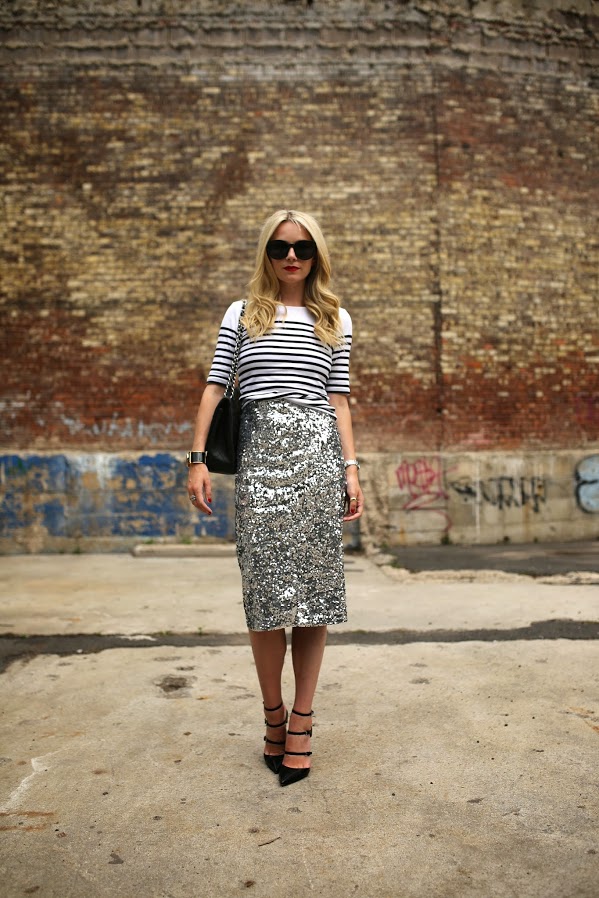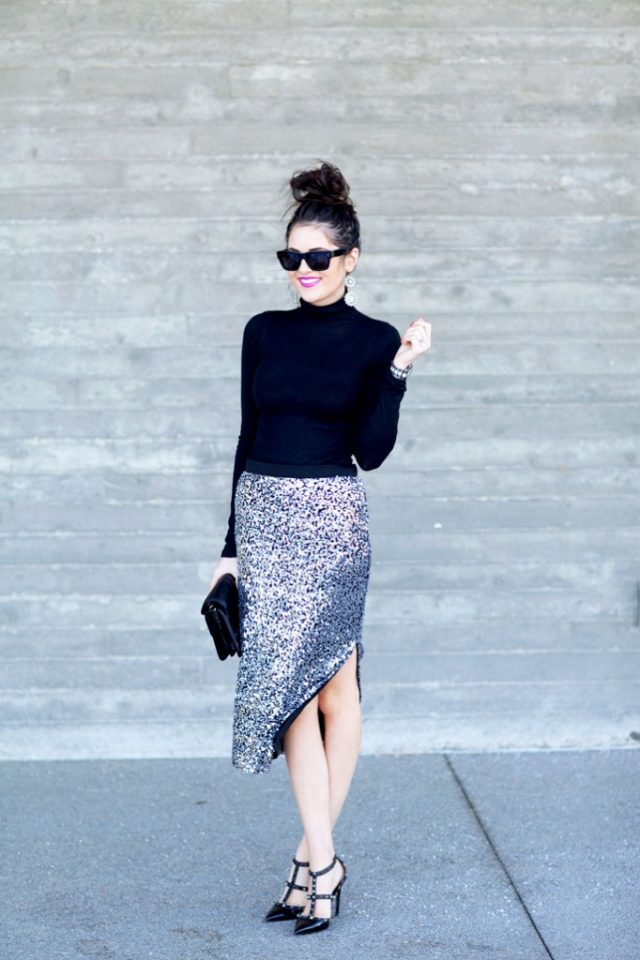 Dark denim and green sequins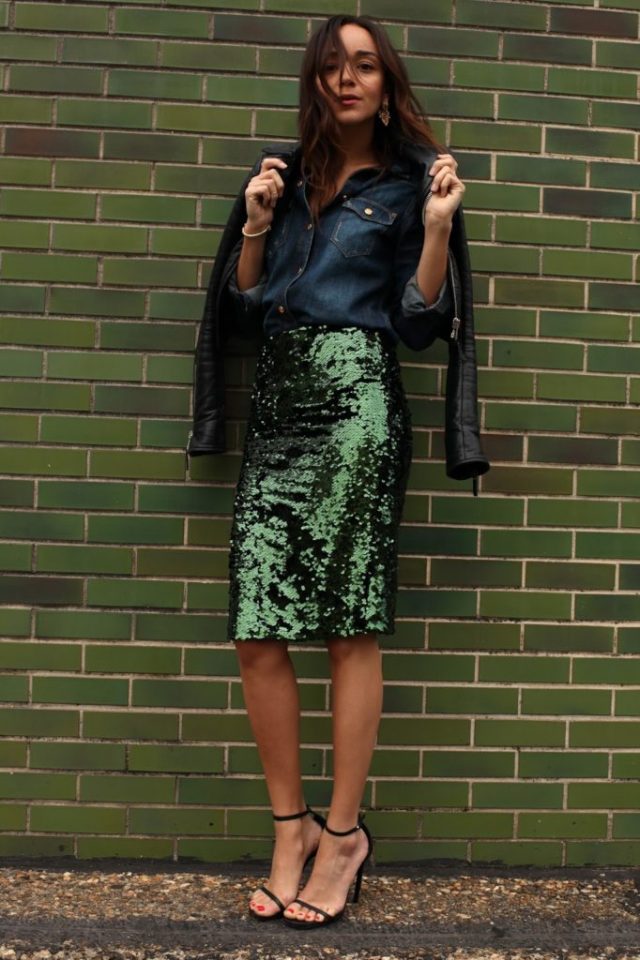 Velvet top and gold sequins
We already talked about how important the texture is. And this time, wear a velvet top and sequins. Keep other colors basic and simple.