Brides today want to be more than just the woman in white that walks down the aisle. They want their wedding to be totally unique to anyone else, and they want their theme to encompass all areas of the wedding, including the dress.
Below are just a few ideas for how you can be bold with your outfit, while tying it in with your wedding day theme. There are a lot of ways that you can include a personal touch with your look, but in a way that doesn't detract from the stunning bride that you are.
Stray away with your bouquet
One of the big bridal trends at the minute is non-floral bouquets. There are so many items that can be used instead of flowers, and the best part is that you get to keep it for the rest of your life. How many brides can show their grandchildren their original wedding bouquet?
Think about what you love in life and what items represent who you are. Are you a seamstress or fashion lover? You could go for a bouquet made of fabric or dozens of buttons. If you'e a book worm, you could have the pages of your favourite novel turned into petals of a dozen roses. You can find tonnes more ideas right here.
Highlight your hair-do
Think of your hair as a blank canvas. While there are many brides that want that natural braided bun, you want to stand out more, so think of ways that you can incorporate your theme into your bonnet.
Remember that button bouquet we just talked about? Well what about a giant button fascinator, or a headpiece that's a spool and thread? It sounds crazy, but think how awesome that would look! No one would forget how you looked on your day.
If you're more of a flower power child with a loose, flowing gown, consider creating a woodland themed floral garland that matches your bouquet. It projects your theme whilst showing your nature-loving personality.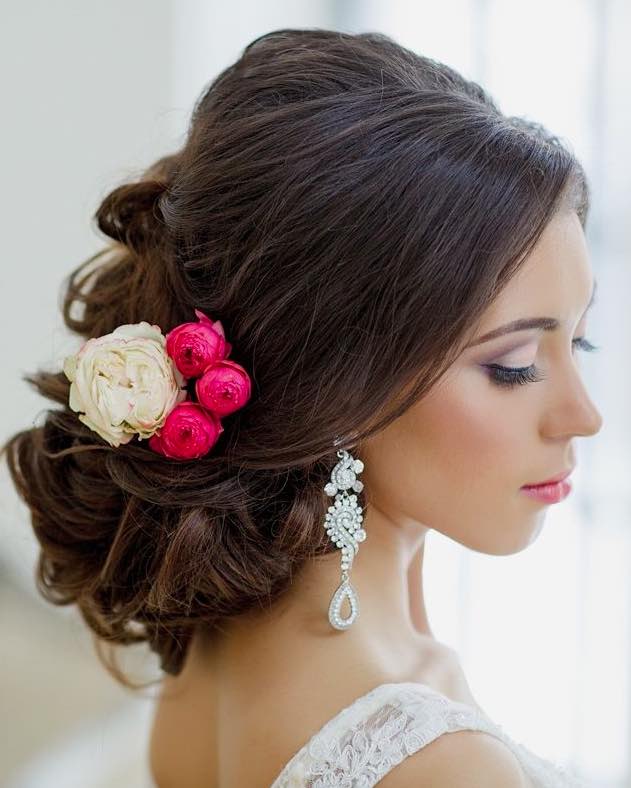 Give your dress a personal twist
This is the most important part of a bride's day, so it has to be perfect. Why not visit a dressmaker or dress shop that takes modification and quirky alterations into account? For example, if you're shopping for wedding dresses in Leeds, drop into Scarlet Poppy. Their designers have plenty of flexibility for bridal gown adaptations. From colourful underskirts to necklines and veils, they'll make sure you walk away with the dress you always dreamt of.
Plus, you don't have to stop at the gown – why not re-think your footwear too? Whether your gown is long or short, consider straying away from the normal wedding shoe and try a bright pair of heels that fit in with your colour scheme instead.
I hope this article has given you some inspiration for your big day. Do you have any other tips for a stand-out wedding look? Please share them in the comments section.