Finding a beautiful dress is probably the most challenging part when you are planning for your prom night. Choosing from a plethora of collections of different styles, colors, lengths and more can get overwhelming. You need to understand that you should find a dress that flatters not just your body type, but your skin tone, face shape and your personality. We are here to make sure you look amazing on your big night with this guide that covers everything.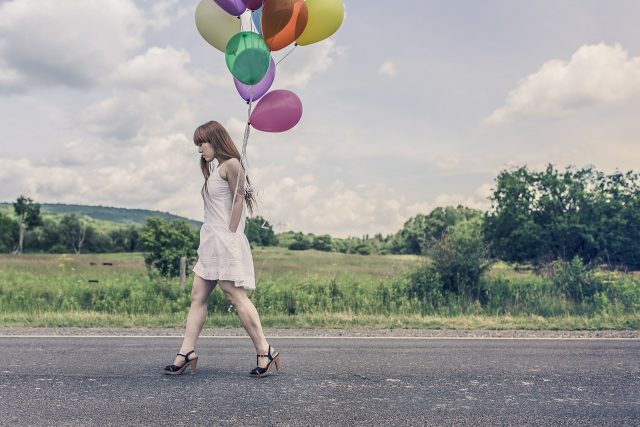 Best style for you
The dress you select should flatter your body style and bring out your curves, and it is easy to find something that does exactly that because there are so many options to pick from.
If you are petite and have a small frame, that you should consider going for a long shimmery gown that will give the illusion of you being tall. A glittery gold dress will turn heads for sure. Or if you're not about that kind of style, then go for a short cocktail dress that will enhance your curves and will make you look preppy and fun.
If you are curvy, then consider getting form fitting prom dresses in colors that will give the illusion of a slimming effect while bringing out curves at the same time, like black or maroon. Don't go for bright patterns or something that is too flashy.
Colors
Shades of pink and gold, will look breath taking on fair skinned girls. Anything pastel is sure to bring out your complexion in the most beautiful way possible. If you want to go classic, get a solid black or white dress while rocking a red lip.
For medium and earthy toned skins, peach toned and red colors will be sure to give you a beautiful glow. You can even get away with striking bold patterns if that's your style.
If you have dark tones skin, then shades of gold such as champagne and dull gold will make you look like a regal queen. You might even end up being prom queen that night, who knows.
Hairstyles
Now that we have the colors and silhouette that will look perfect on you, it is time to decide on the kind of hairstyle that will go with the beautiful prom dress of yours.
If you have an oval face shape, then you are in luck because everything looks good on oval faces, and you can pull anything off.
For heart shaped faces, go for a hairstyle that extenuates your cheeks such as mid length curls or waves that will frame your face.
If you have a full face with chubby cheeks, go for an up-do or long loose curls that will give the illusion of an elongated face shape.
For square faces with a defined jaw line, any hair styles that is long or mid length will suit you. You can even pull of an angled long bob if that is in your comfort zone.