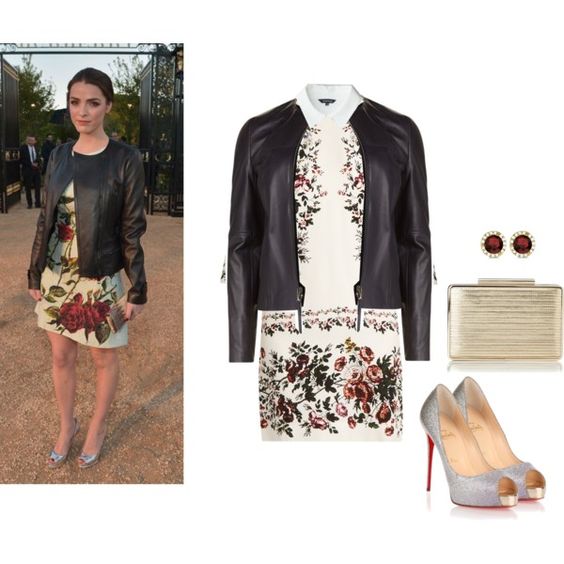 A woman that casts a sartorial shadow so wide no recess of fashion is left untouched, how does it feel to be the offspring of one of the world's most enigmatic editors? Just ask Bee Shaffer. The daughter of infamous Anna Wintour, Bee proves that nice girls finish first, too.
Unlike the carbon copies that attach like magnets to Wintour's eminence, Bee hasn't followed in her mother's footsteps. A child bred on glamour and family values, nothing about her social media presence would allude to her ministerial status in the world of high fashion. Peachy skinned, subtle and stylish, her low profile approach to luxury was honed left of the limelight. Joining her mother at fashion week and contributing articles to American Vogue in lieu of a paper route or doing dishes, Bee might not be your average 28-year-old but she has blossomed into a bashful and business focused woman with a promising career in production.
Recently engaged to love struck sweetheart, Francesco Carrozzini, aka the heartthrob son of former Italian fashion editor, Franca, Bee sent the international press off its axis when she announced her upcoming nuptials. Realising what an insane fashion moment lay ahead, rumours are already circulating about what designer will get to design THE dress and a foreseeable long list of fashionable guests in attendance – suddenly Bee has outranked her mother as the biggest name at Vogue!
The every woman of Vogue 2.0, we can't wait for those wedding bells… Until then, we look back at some of Bee's most stylish ensembles for inspiration.
A red-carpet regular who knows how to rock the tapis rouge without losing her girl next door style sensibilities, Bee is renowned for her casual use of couture, print matching and relaxed everyday style. Paying tribute to her English rose status, this chic evening look is perfect for instant girly glam any night of the week.
Styling a classic floral printed shift dress with a biker jacket might seem like rock chick 101, until you realise the intricacies of this bucolic silk dress from Ederm juxtaposed against a collarless calfskin leather design from Basier. Styled with our iconic Hepburn silk shirt in Lion in Winter white, the Vaughan girls have added a formal element to this bad gal look. Effortless and endlessly versatile, the Hepburn shirt glides simply under this crepe dress, offering added French street style credentials.
Accessorised with a pair of ruby red stud earrings to match these killer red-soled metallic Louboutins, all that was missing was a cute clutch to stash the essentials. Suited to garden parties and evenings under the stars, Bee's classic yet contemporary sense of style might stray from Wintour's iconic two-pieces and fantasy floral armoury but the defining difference between mother and daughter is her relatable, signature style that blends form flattering silhouettes with affordable luxury.
Take a lesson in relaxed refinement and style this flawless Bee ensemble with any of the colours in the Vaughan Hepburn collection for added colour blocking allure.