If just moved or wanting to give your own home a touch up, flooring is a good place to start. Decorating your home isn't cheap, so be prepared for this! Flooring is often the most expensive aspect, but there are ways you can reduce the cost and still enjoy a fresh new space. Installing a new floor can change the whole vibe of the room before you've even painted the walls or bought new furniture. Most of us look for ways to save money and there's certainly ways you can save the pennies when redecorating…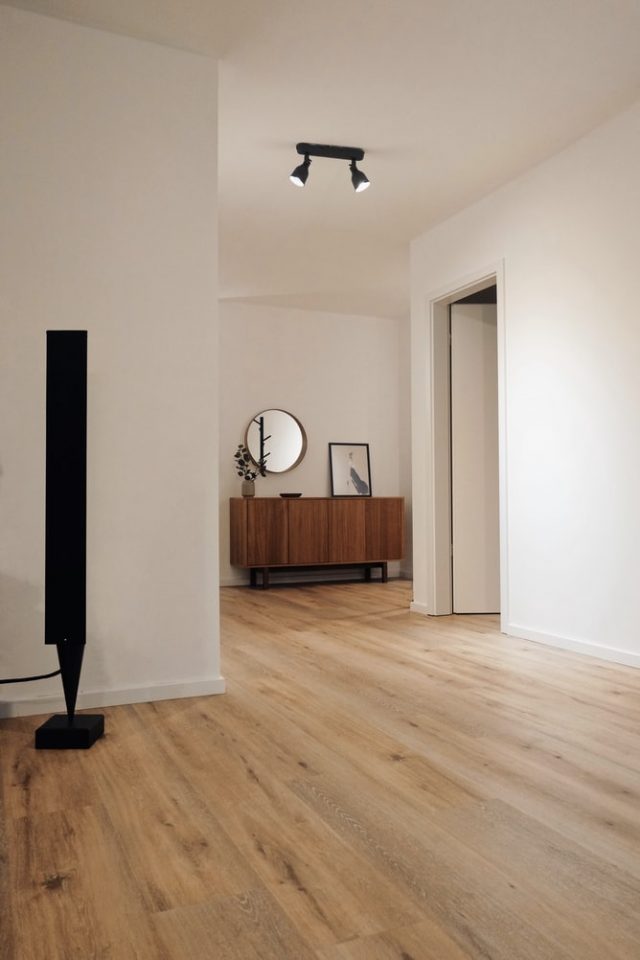 Know exactly how much you need before buying
It goes without saying that you'll need to measure your room before purchasing your new flooring. A lot of us however end up ordering more than we need, therefore spending more than we intended and end up with unwanted scraps. Of course, wastage does depend on what flooring you've bought. Real wood for example can be used as a feature wall, something very on trend this year, whereas laminate more often than not is thrown away. Don't waste your money and measure carefully! Equally, this works the other way, you don't want any nasty shocks to find that you've not got enough. Often, you'll have to pay an additional delivery charge or lose your bundle discount. Not to mention if you run out of flooring halfway through, the fitter may charge you twice for coming back. Plan and be aware of hidden charges.
It's about quality not just price
Cheaper products just don't tend to last as long as dearer ones. Even if you spend a little more on a better-quality vinyl, you might be thankful for it in a few years' time when it doesn't show wear like cheaper option might have… 
Buy in bulk
Most companies offer the best discount if you buy in bulk, you can also get the same delivery charge. The more you buy, the more you save. Do your research and shop around for the best deals from different retailers.
Alternative options
So many of us have fallen for real wood's beauty, but at its price tag is a big no. Choosing engineered rather than solid wood can massively bring down the price without sacrificing the desirable authentic look. Laminate is also a worthy contender. If you still need something cheaper, Luxury Vinyl Tiles provide realistic effects at a much cheaper price. It also often comes with better practicality and easier maintenance too.
Do it yourself
If you're a DIY wizard, fitting your flooring yourself is a simple way to save money. Go for a flooring that has an easy installation method, do your research and decide which method you're most comfortable with.
Even if you follow one of these tips, you'd be surprised by how much money you can save. The main thing to remember is to be organized, do your research, and don't do anything in a rush. You really need to get your flooring right, it's here to stay for a while!