Since the lockdown began, people have been striving to maintain a fitness regime at home. However, nothing can really beat the sheer thrill of working out in a gym. The atmosphere of the gym is wired to keep you motivated and pumped. The equipment and machines all contribute to your physique in different ways.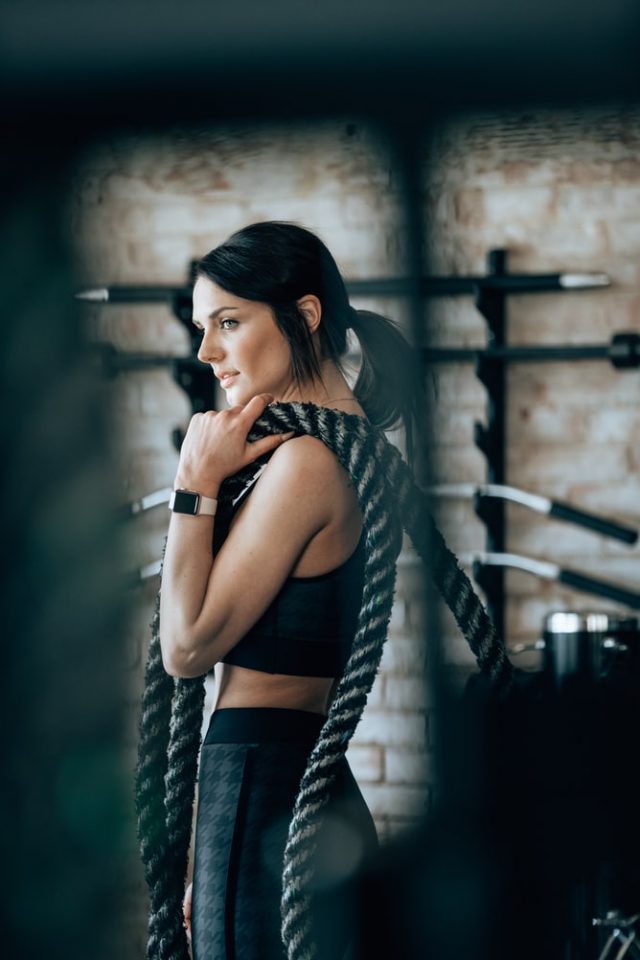 But in the post lockdown period, going to the gym will scarcely be the same as it was before. So, for our fitness enthusiasts looking forward to hitting the gym in the near future, here are some essential tips that you will need to keep in mind.
Wear a mask at all times. 
Doctors and healthcare providers have repeatedly stressed the importance of wearing a mask outdoors. Since it can be quite challenging to work out in a mask, try Infrawear's RxMasks. They are light, breathable, and effective, perfect for use during exercise, dance, and yoga. When wearing the mask, you can easily pull down and reposition it without adjusting the ear straps. Infrawear masks are available in black, red, cream, and blue for the fashion-conscious wearer.
Sanitize everything religiously
Ensure that your gym is taking all the necessary precautions to sanitize every inch. While there may be sanitation stations located at different points in the gym, you should also carry your personal sanitizer and gloves to maintain personal hygiene. The weights and machines in the gym can breed the virus, since they are used by a large number of people. So, be a responsible gym-goer and sanitize your equipment before and after use to protect yourself and others after you.
Keep social distance 
Just because you're wearing a mask does not mean you can have active discussions with your gym mates. Try to avoid social interaction as much as you can. If you are in a fitness program, ask your trainer if you can take an appointment or have your sessions on a one-to-one basis.
Bring your own towels and mats 
Limit or stop your usage of common paraphernalia wherever you can. While you can't carry your own weights to the gym, you can definitely take your yoga mats and water bottles. This is a great way to maintain hygiene and reduce the risk of spreading any infections.
Take a shower after you workout
After touching and using common equipment, you can't be entirely sure if you have contracted any germ from the gym. The best way to dispel any risks is by taking a shower after your workout. Carry a fresh set of clothes to change into, and voila! You have no transmissions to worry about anymore.
Please don't go to the gym if you have any critical health conditions
People with diabetes, respiratory issues, or hypertension are at a greater risk of contracting the virus because of their weakened immunity. That is why they should keep from going to the gym for some time, to adequately protect themselves.