Uniform-inspired trends stole the hearts of millions of trendsetters. Join the army of fashion fans and create your own gorgeous uniform with this super-simple DIY Military Chic Shirt Tutorial. Follow the basic instructions and don't forget to use your imagination to add your personal style stamp to all your reinvented clothes.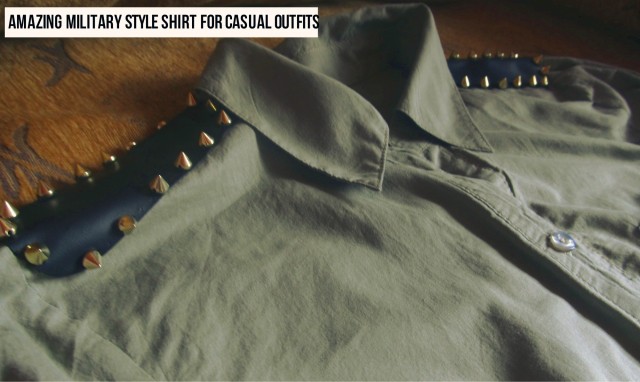 For The DIY Military Chic Shirt Tutorial You'll need:
–        1 green shirt
–        1 piece of faux leather
–        scissors, needle and thread
–        a few golden studs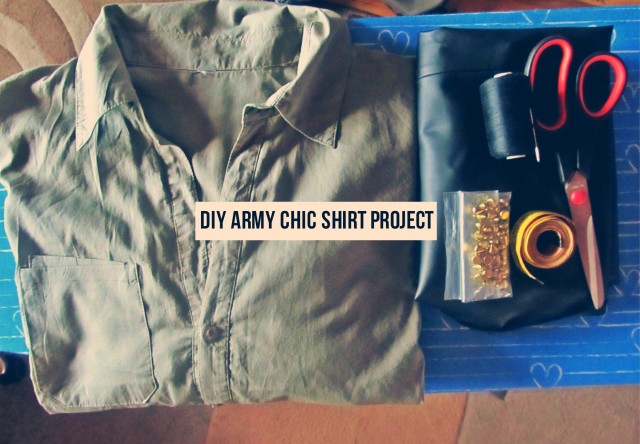 Step 1.
Measure the size of the shoulders to make sure you cut out the faux leather pieces correctly. Use black thread to sew the improvised shoulder pad onto the shirt.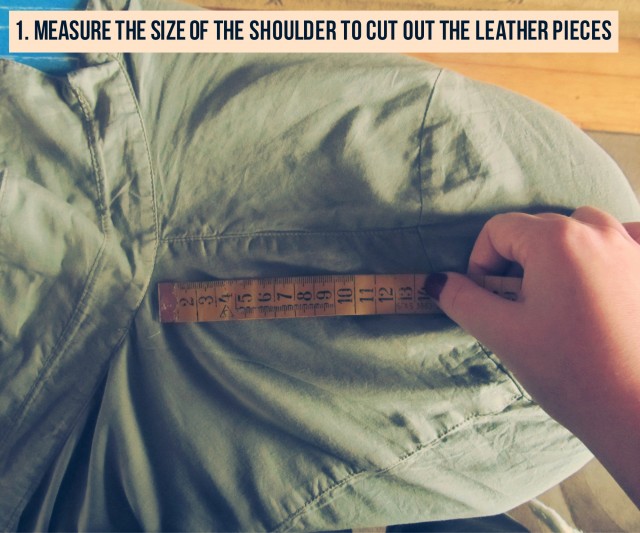 Step 2.
See how your statement shirt looks like this way. If you want to add a Rock chic flair to your gorgeous shirt make sure you keep golden studs at hand.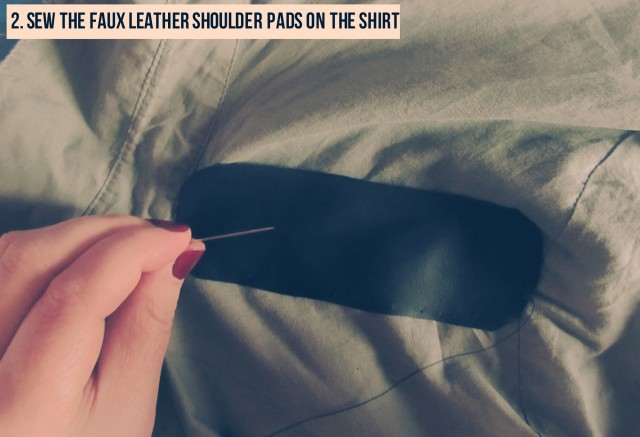 Step 3.
Sew the golden studs onto the faux leather shoulder pads. Use small-size studs to guarantee the wearability of this wardrobe staple. Check out the final result of your amazing DIY project!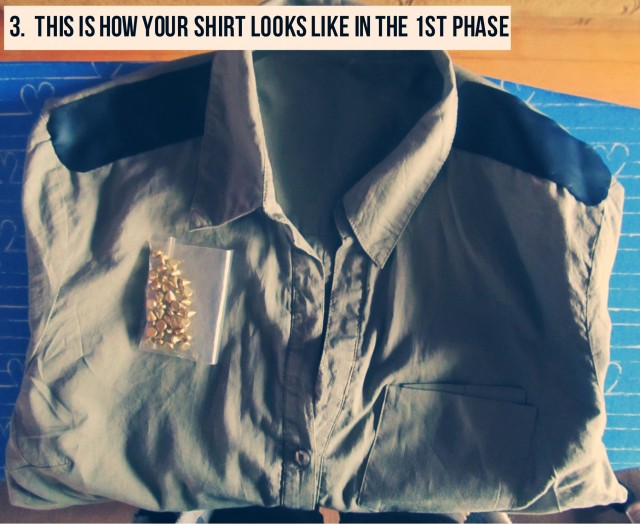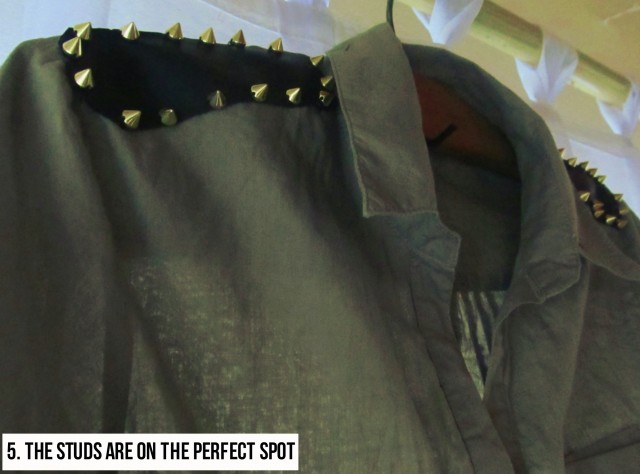 P.S  Wear your amazing military chic shirt with skinny jeans, leather leggings or short pants.