Hey my lovely divas. For today, I have made you a collection of stupendous combinations to copy this season. We need to say goodbye to the beautiful summer days and put the shorts and skirts on the back in our wardrobes. The season of the jackets and blazers is here. If you don't know what to wear, you should definitely see the combinations below that I have selected for you and draw some inspiration. Enjoy!
Sophisticated and elegant combination that can be worn to work and to every other formal event. I really like the blazer, what about you?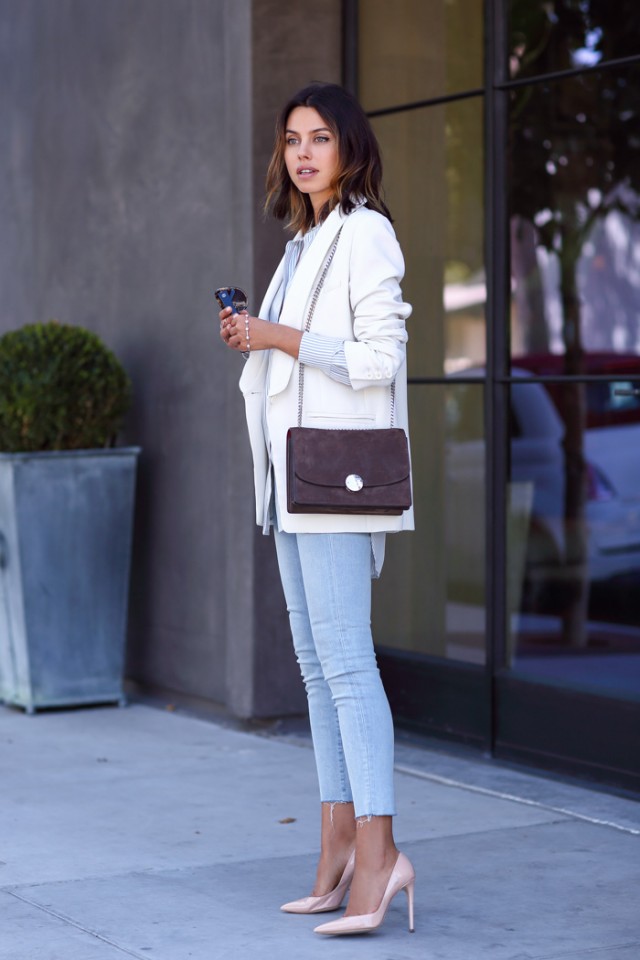 If you are searching for more casual combination that can be worn every day, then take a look at this one below. Gray and white look lovely together. Do you agree with me?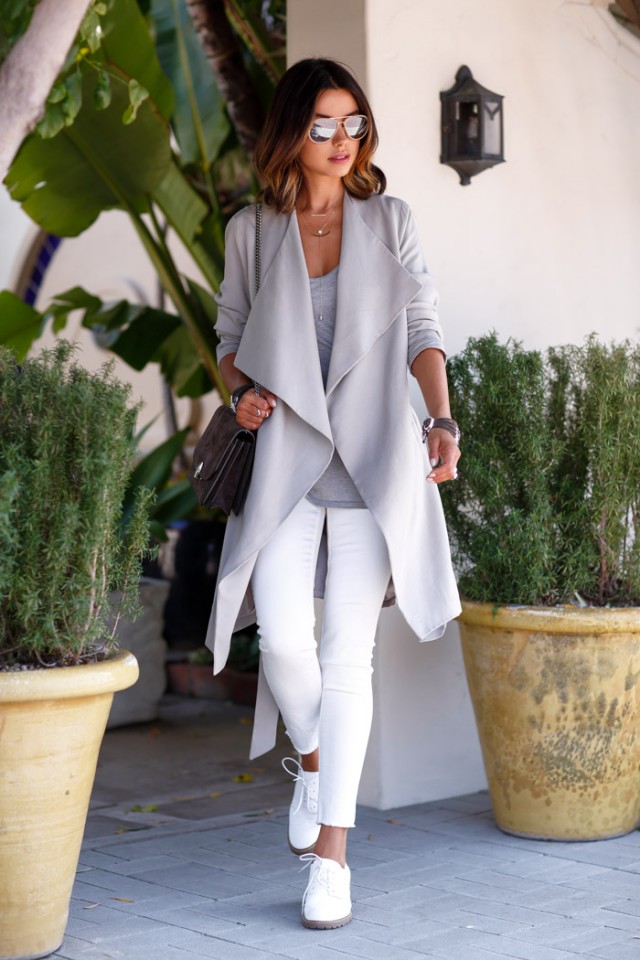 Black dress is a must-have piece in lady's wardrobe. If you don't have one, hurry up and find one like this below. I really like it, because it is unique, stylish and really comfortable.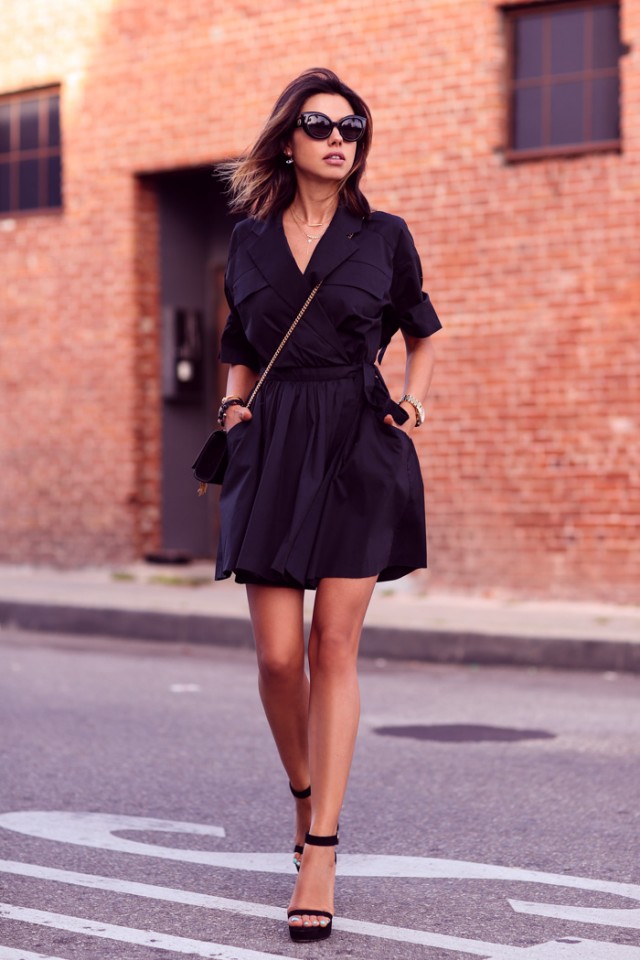 Red is the color of passion and power. If you are in a good mood and want to be noticed, find a red shit and pair it with jeans. This simple combination will make you look irresistible, believe me.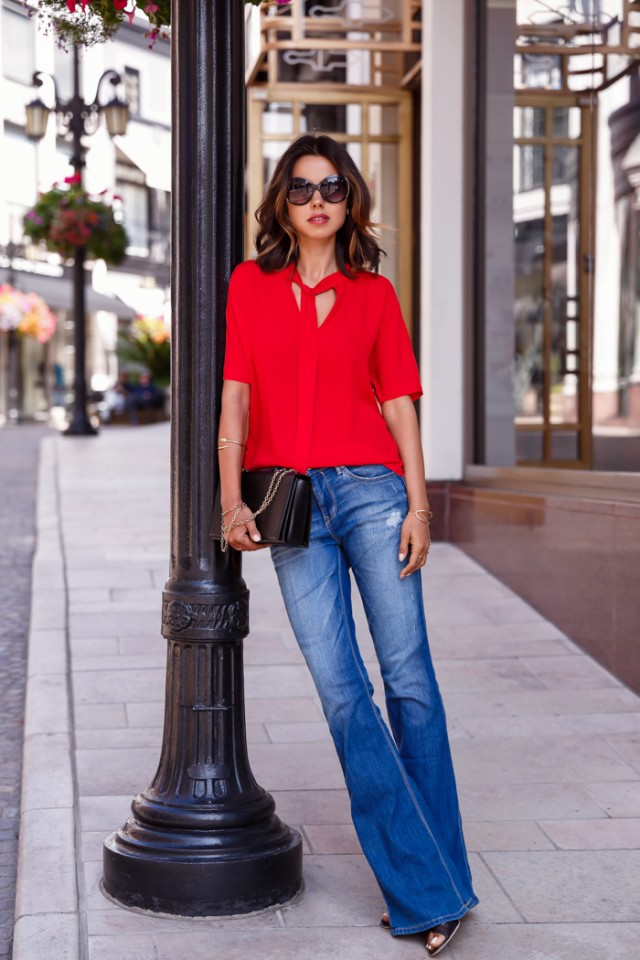 Denim never goes out of style, so find your jeans and denim shirt and wear them together with your favorite sandals.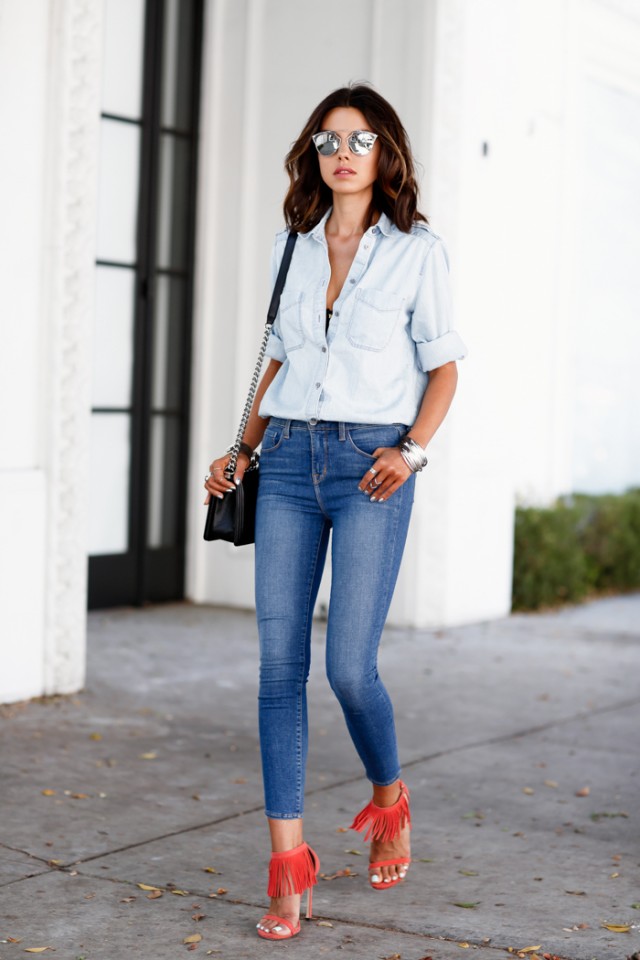 Long sleeve rompers are perfect for the early fall. They are really comfortable and stylish. When you don't know what to wear or you just don't have time to match pants with a blouse, you can wear a romper like this below.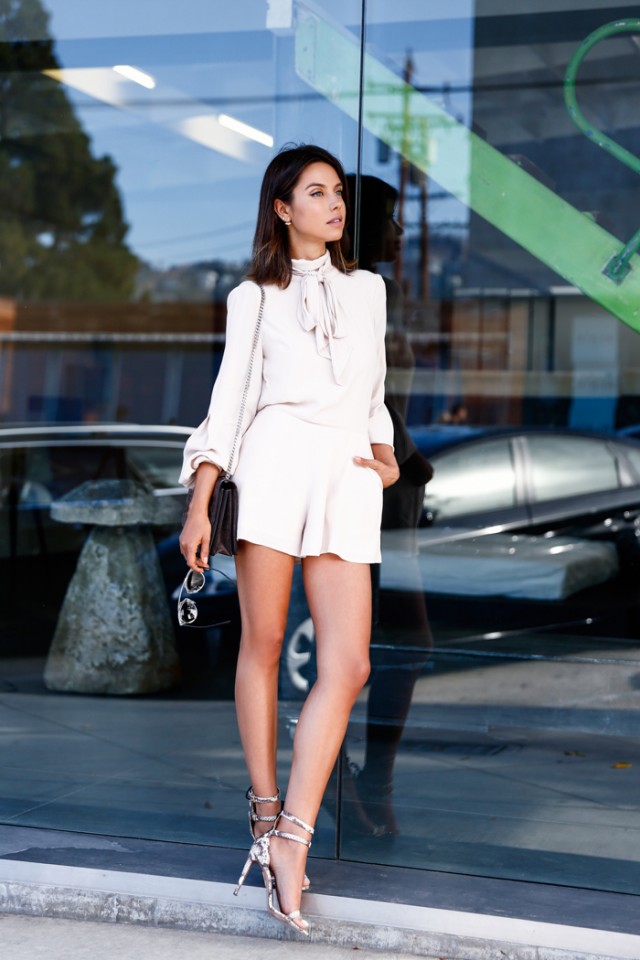 Black and white is always a good option and you can't go wrong with it. The checkered blazer and chevron heels pops out from the outfit with their beauty and style.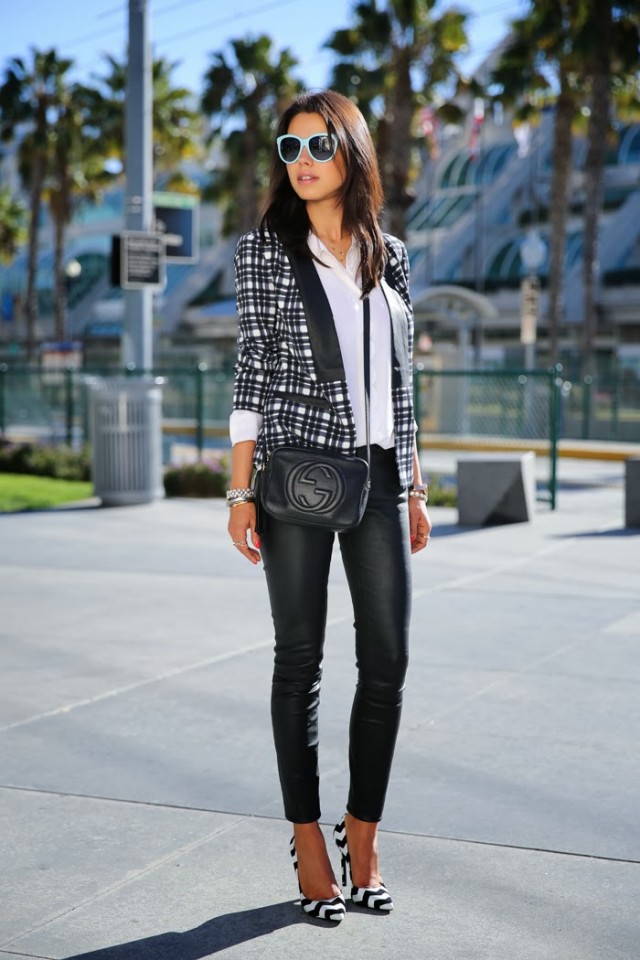 You can make a statement with a red sandals with fringes. I really like the outfit below, because it is simple and looks very cute and comfortable. Do you like it?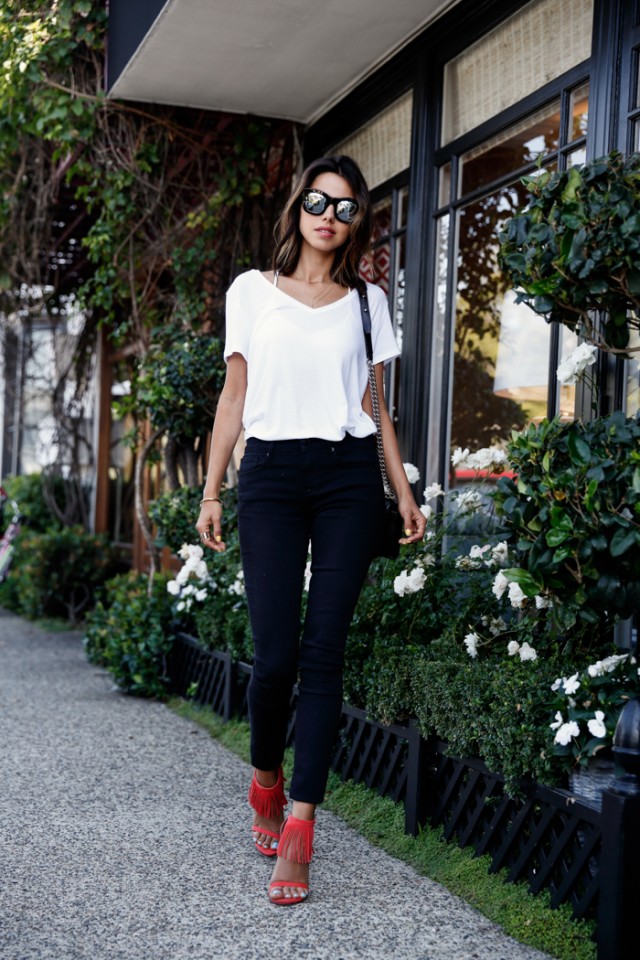 Every girl should have at least one white tee in her closet. You can wear it with jeans or pants, flats or sandals and look fascinating wherever you decide to go.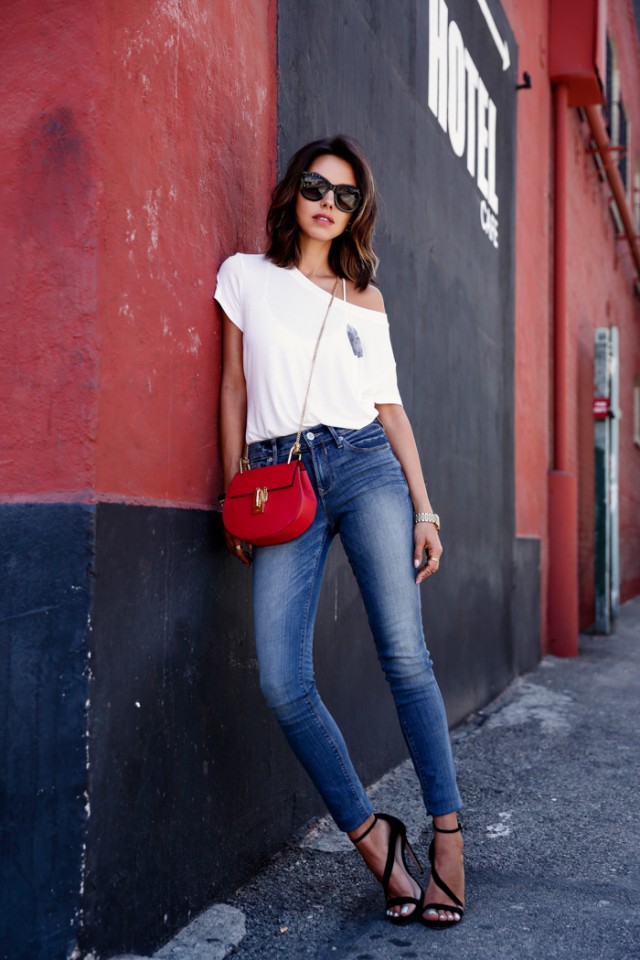 You can add freshness to your head to toe black outfit with a pastel coat and accessories. You can wear this outfit for work, business meeting and every other event that requires formal clothes.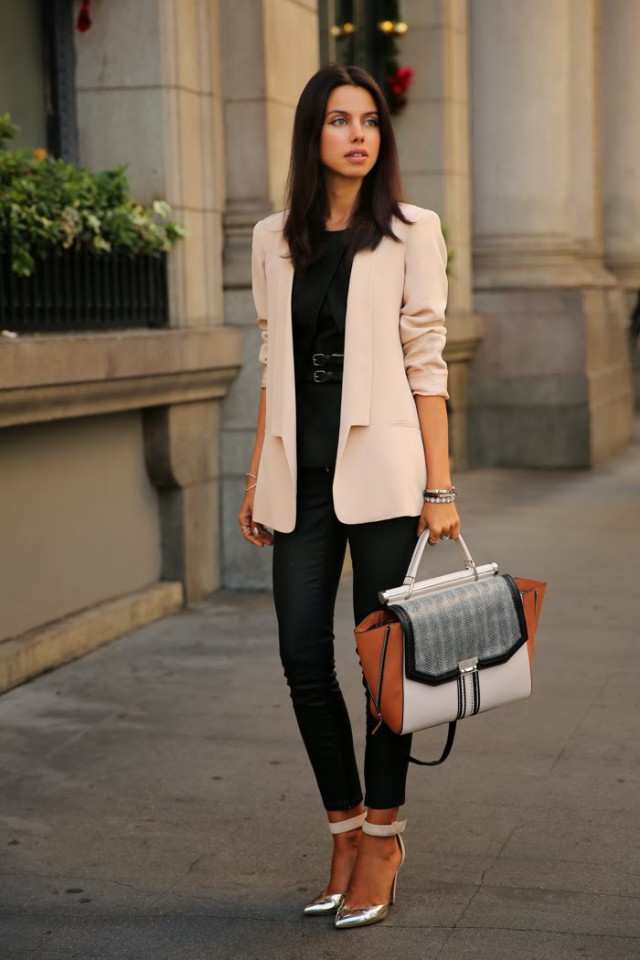 If you love wearing printed clothes, then the outfit below is perfect for you. I love it because the top and the culottes are with the same print and color.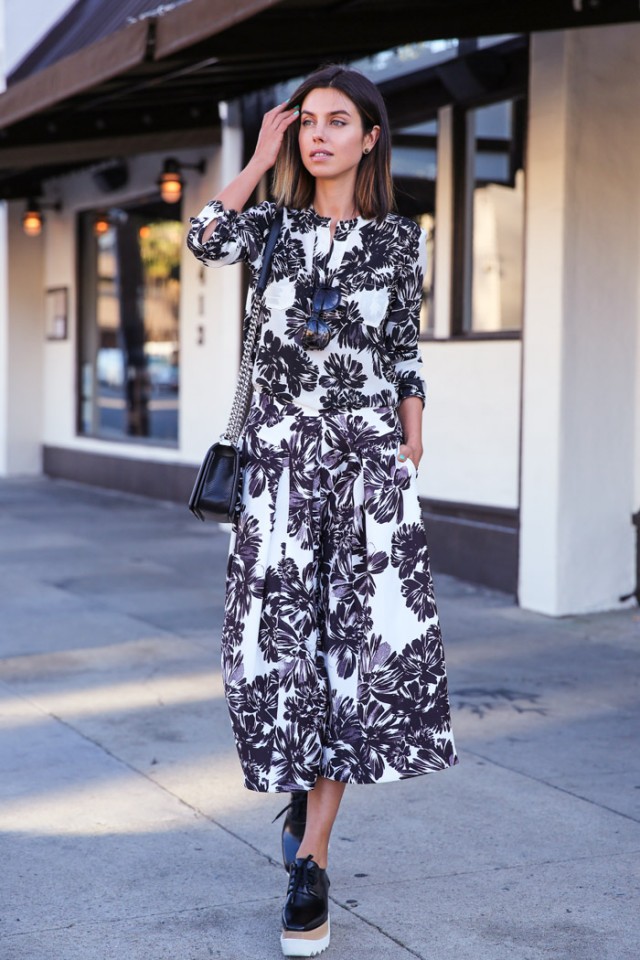 Off the shoulder blouses are very trendy. You can wear them in a combination with jeans and sandals or sneakers. For more elegant look, you can match your off the shoulder blouse with an interesting necklace, heels and an outstanding clutch. Striped blouses are always a good choice and you can't go wrong with it.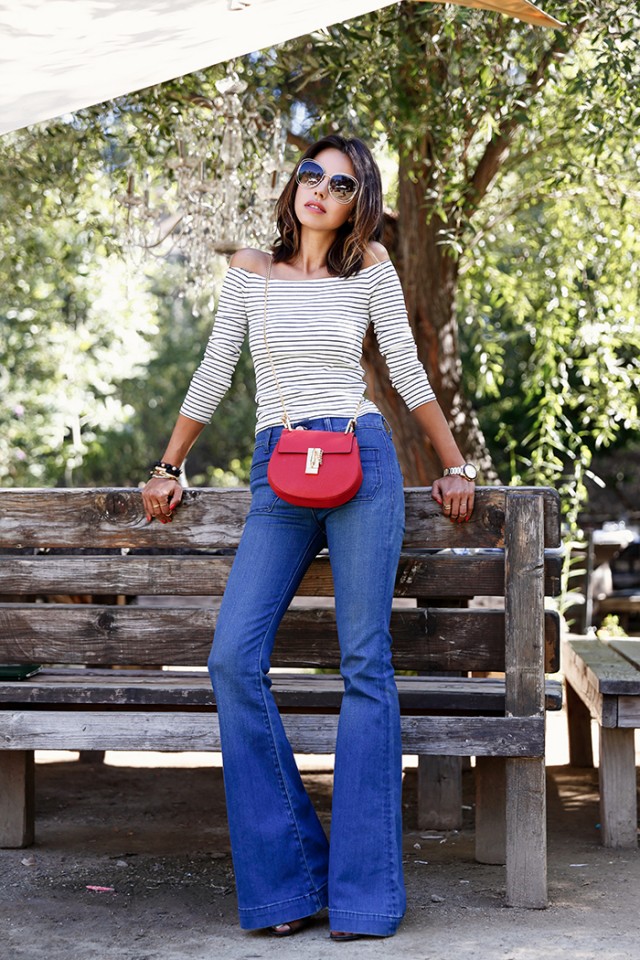 Below the knee dresses look very classy and stylish and you can wear them for every occasion. Dresses with long sleeves are perfect for this fall. Choose some interesting color and go out like a real fashionista.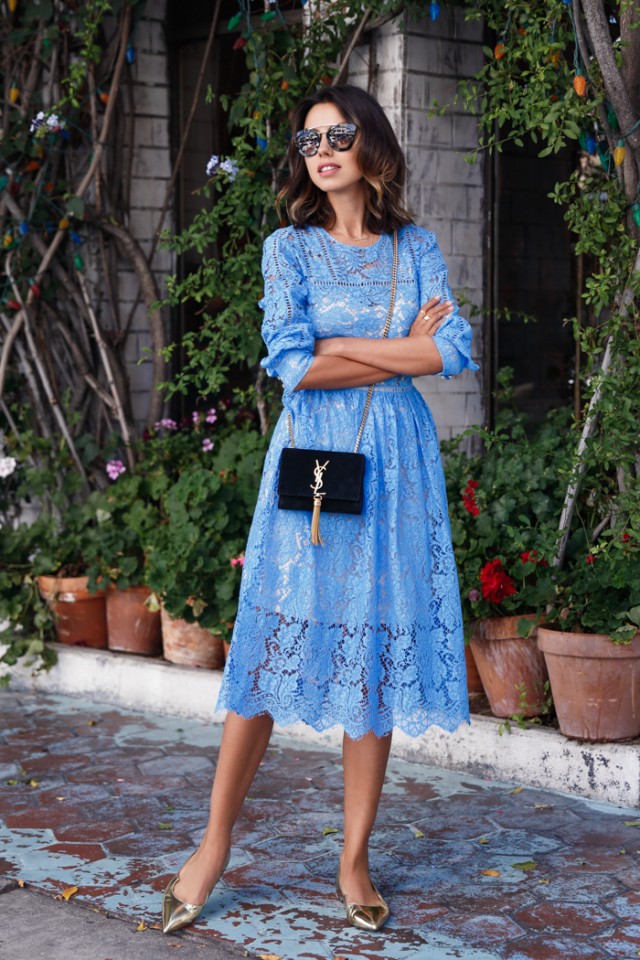 Ripped jeans are always trendy and they look amazing when are matched with simple t-shirts and blouses. You can wear ripped jeans with more elegant shirts too.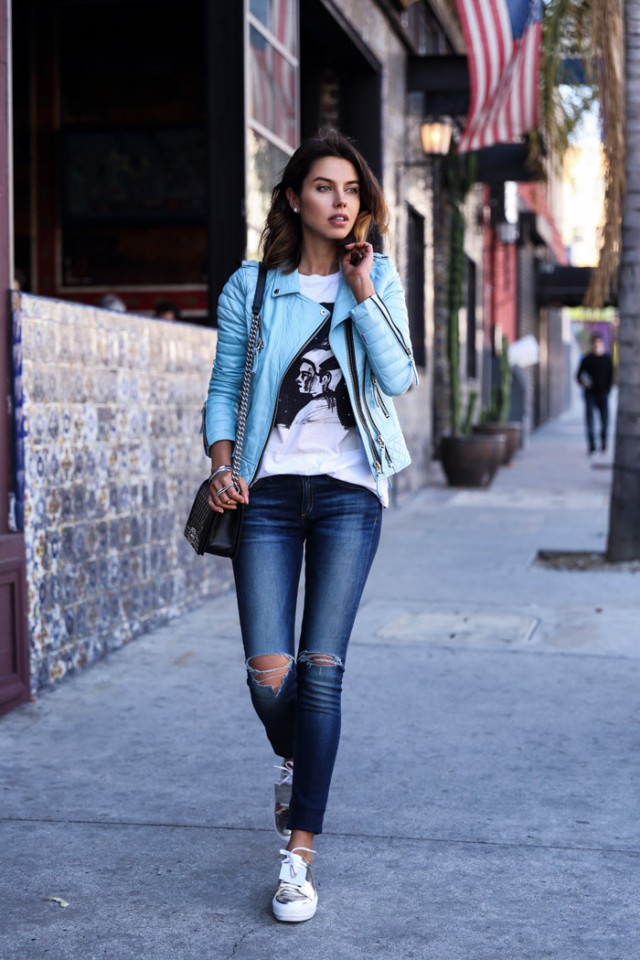 If you want to look stylish, without experimenting with colors, the outfit below is just for you. It looks very trendy and stylish and it is perfect for fall. The coat can be worn with everything, so if you don't have a trench coat like this, hurry up and update your wardrobe. I really like the silver oxford shoes too. They fit perfect to the whole combination.