Do you lack inspiration for your Christmas makeup looks? Don't be sad, because I have some nice ideas and helpful tips for you. They reflect the most popular trends for holiday makeup, so make sure that you don't miss them!
What are the hottest trends for the holidays? Bloggers would agree that it is red lipstick, in all shades and tones. Also, the use of glitter is very popular. There is one trick that bloggers like to use-colored eyeliner. It gives definition to the eye and a nice pop of color. And let's not forget about the dramatic smokey eye, present in different tones.
Don't forget to check this helpful post too: 5 STEP-BY-STEP HAIR TUTORIALS TO DO FOR CHRISTMAS
Let's check these ideas and pick the ultimate makeup look for you!
Candy cane eyeliner
If you want your makeup look to be more on the creative side, then you can't go wrong with this one. The candy cane eyeliner looks so pretty. Pair it with your favorite red lipstick.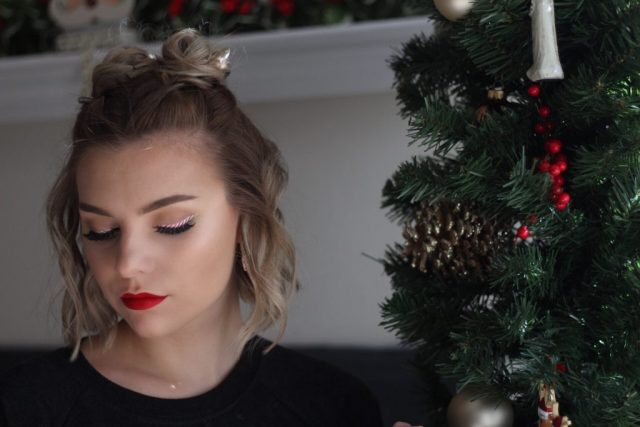 Double eyeliner and burgundy lips
Gold eyeliner is the secret trick that will complete your holiday look. First, start with a medium-thick line. Then, finish with glittery eyeliner on top. A deep burgundy lipstick will fit perfectly.
One of my secret tricks for perfect dark and bold lips is to exfoliate. I use a DIY sugar scrub that removes the dead skin cells. After that, I apply a generous amount of lip balm. Wait a while until your skin absorbs it, and remove the excess. Your lips are ready!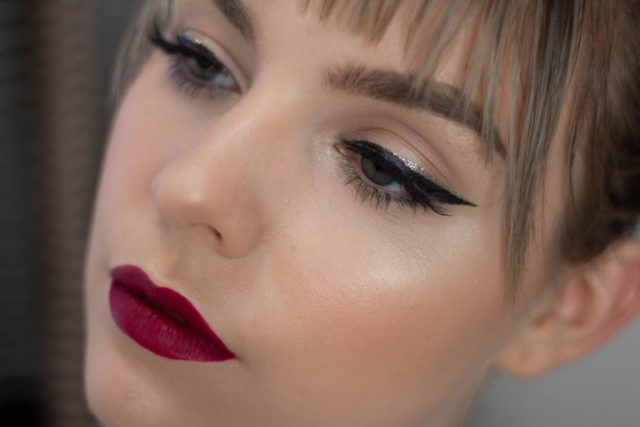 Taupe smokey eye
During the holiday season, it is all about red and burgundy lipsticks. If you want more subtle eye look, then go for a taupe smokey eye.
Copper cut crease
The holiday season is perfect for experimenting with glitter. This makeup look will really amaze you with all the colors. Work a light warm brown shade above the lid to create the cut crease. Use a copper eyeliner above your regular eyeliner to add drama to the look.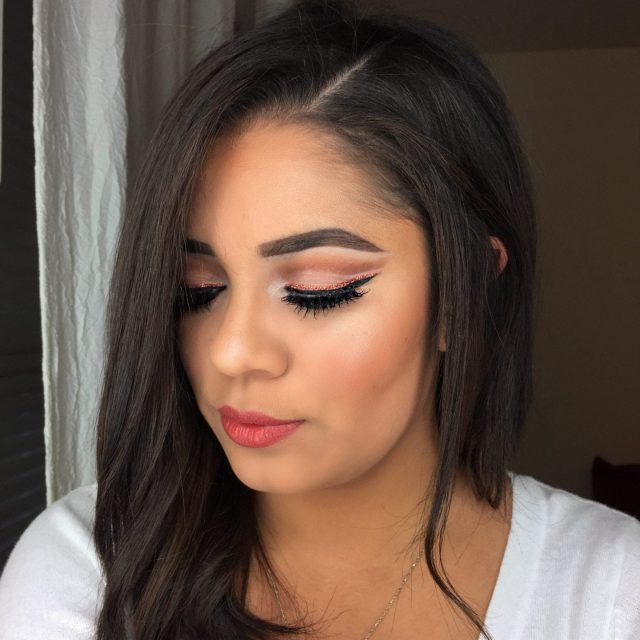 Green glitter
A smokey eye with green glitter is a staple for Christmas. Pair it with dark shades of lipstick for the ultimate bold look.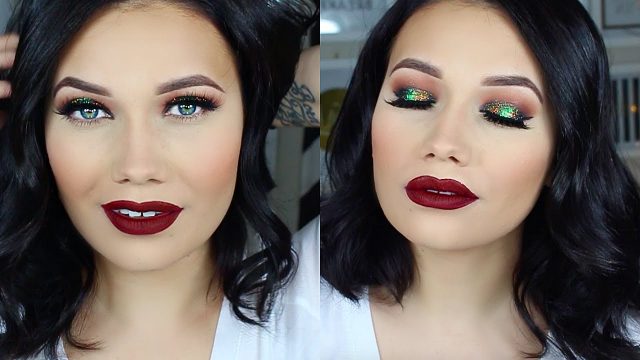 Warm-toned smokey eye
Layer a few warm tones of brown for the ultimate smokey eye. Apply rusty red lipstick shade to match the tone.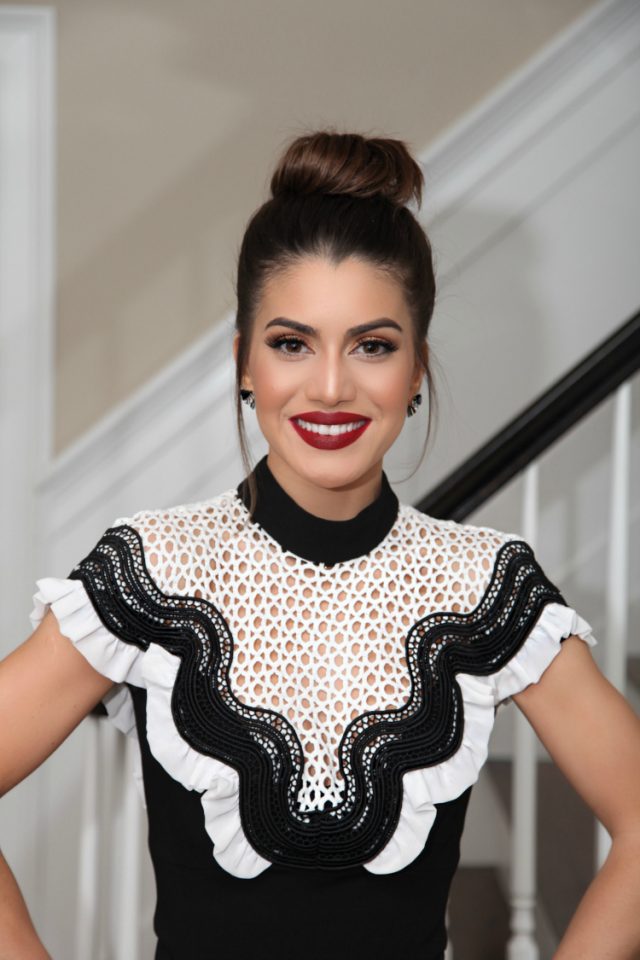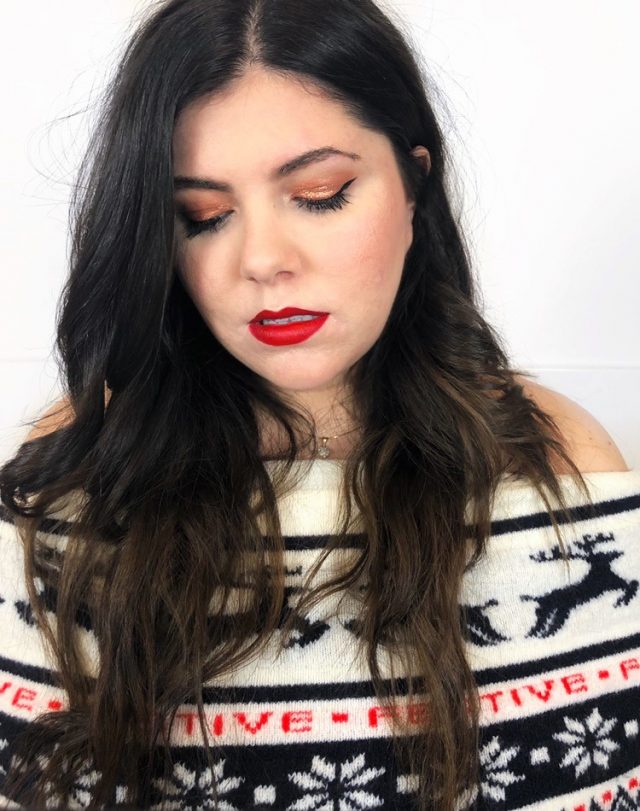 Green eyeliner and burgundy ombre lips
The eyeliner craze ain't over yet. Green will look so beautiful, so you have no excuse to avoid it. This time, work on the lips too. You will love this combination of burgundy ombre lips and green eyeliner, so make sure that you copy it for Christmas.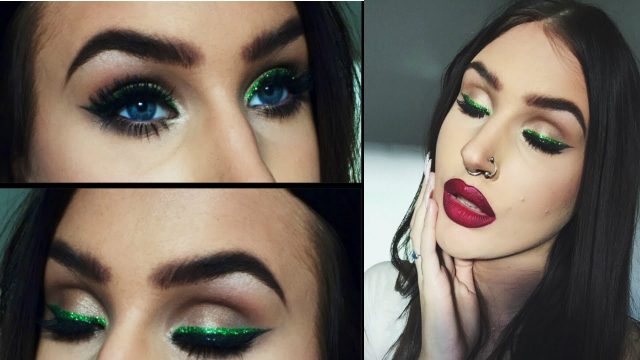 Strong smokey eye with glitter
If you are really into the bold and dramatic looks, check this tutorial. I love how it makes the eyes look bigger and more defined. Combine with barely-there lips and a peachy blush.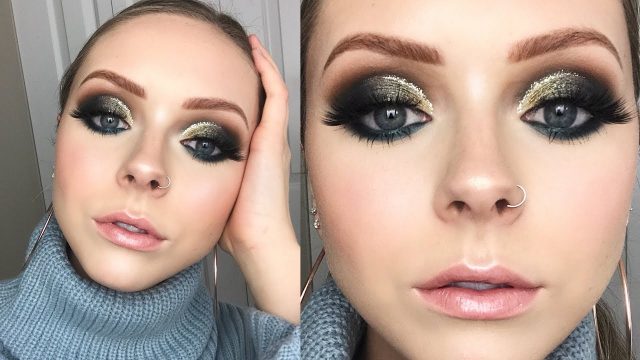 String lights makeup look
If you really want an outstanding and unique look, this is the tutorial that you were looking for. With being so creative and fun, it is definitely a must for your party.