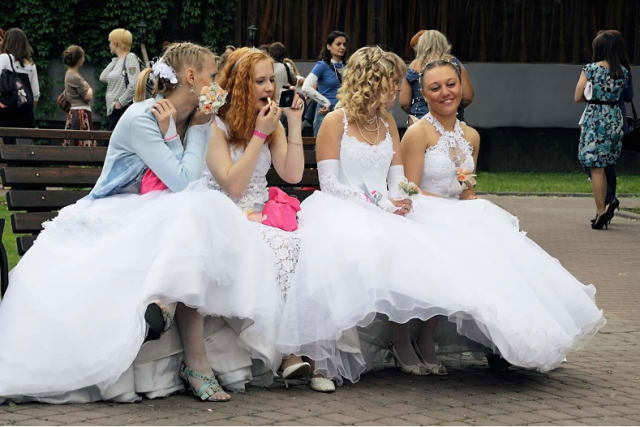 When choosing a wedding dress, you should choose something that makes you look breathtaking. Whether choosing a nontraditional color or white, you should pick something that suits your body shape and skin complexion. At the prospect of choosing a dress, many brides-to-be usually feel overwhelmed because of the sheer number of styles available.
Here are several tips that will come in handy when choosing your wedding dress:
Choose the right dress for your body type
Before you go shopping, you need to find out your body shape if you do not already know. If your bust is small but your hips and thighs are wide, you should opt for an A-line dress; this dress has a fitted bodice and a skirt that flares out. To accentuate your waist further, choose a dress with waist adornment such as beading or a sash.
Do you have a busty body? Choose a dress with a built-in corset or boning to give you the desired shape while preventing wardrobe malfunctions on the big day. Plus-sized women, on the other hand, should wear empire dresses – they cinch beneath the bust and flare out towards the floor.
Research different styles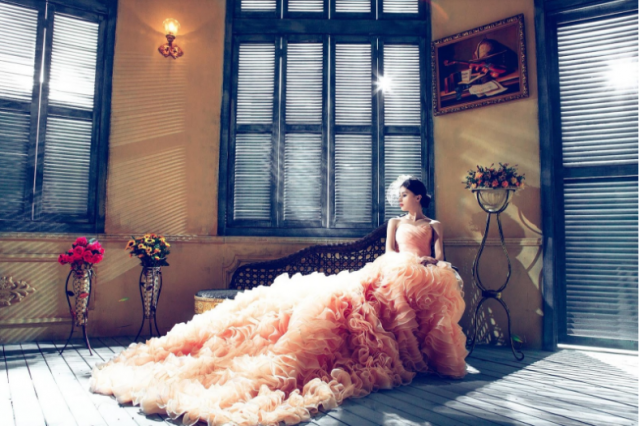 Looking at bridal magazines will give you a good idea about the different dress styles. Narrow down the characteristics that you would like in your ideal dress. These characteristics mostly have to do with your personal tastes and preferences. They include:
Neckline- which neckline do you prefer? You can choose from V-necks, high necks and scoop necks.

What is your ideal length?

Which color do you want? Most brides choose the traditional white while others go for bolder colors.
Next, you should make a collage of all your favorite styles on Pinterest. This will give you an idea of the type of dress you want.
Create a budget
You probably have a budget for the whole wedding, but you have not decided how much you want to spend on specific items. When deciding how much to spend on your dress, factor in the cost of making adjustments. Unless it is custom-made for you, it is hard to find a dress that fits perfectly.
Moreover, accessories should also be in the budget: jewelry, shoes, and a veil. You should not forget to include hair and makeup in the dress budget because you can forget to include them in the wedding budget. If you cannot afford a new dress, attend sample sales, which sell last season's dresses.
Shopping for the dress
For the actual shopping, start by looking for boutiques and bridal shops near you. Before booking an appointment for trying on dresses, look at the shop's website to get an idea of the price range. You should also consider purchasing custom dresses by Azazie from the same shop; you might get a discount.
Make sure that you start dress shopping early to give yourself ample time to find the right dress and make the necessary adjustments. Starting early will also reduce your stress level significantly because you will not be racing against time. Once you find some shops in your area, set up appointments and let them know about your preferences to avoid wasting time.
Adjusting your wedding dress
Once you find the ideal dress, take it to the tailor if it requires any adjustments. Schedule two fittings: one that is 2 months before the wedding to make the necessary adjustments and another one two weeks before the wedding day to make sure that the dress still fits. Most bridal shops have in-house tailoring services, so you will not look far.