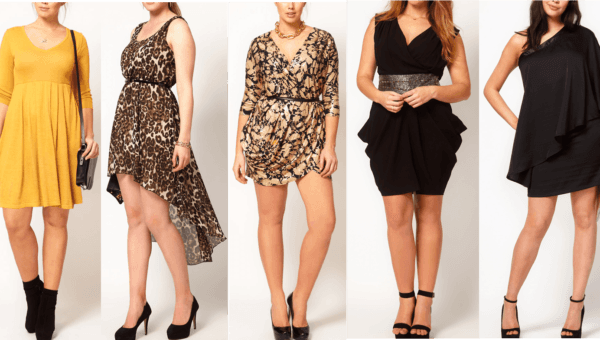 Dressing according to your body type is very important. This can help you to feel more confident and match your personal style. The main idea behind dressing according to your body type is to make sure that your outfit hugs your body in the right places and sit beautifully and proportionality.
If you want to save while you shop consider shopping for wholesale women's clothing. This will not only allow you to save big time but it will also help you to shop for the latest fashion styles at a really affordable rate. Dressing according to your body type will enhance your look even more for a better-looking silhouette.  
One main misconception is that people determine their body type as tall, short, slender, curvy etc. When you shop for wholesale women's clothes you will find the latest styles for every body type at a very reasonable rate.
All of us have a distinctive body shape which determines our body type. In this article, we will have a look at the various body types and how you can dress accordingly.
You will fall under this category when your upper body is heavier than your lower body. People with this body type tend to have broader shoulders, heavy bust and minimum waistline. Due to a heavy upper body, it might look as if all the weight has been gathered at the midriff.
Since most weight is concentrated above the waistline, you need to dress in a way that the attention draws away from the upper body. You can go for dresses with deep V necklines which will create an illusion of an elongated torso.
A-line empire cuts look flattering on this type of body dark colors with 3/4th sleeves will also help.
People with an hourglass body shape can carry off any type of dress. This is the most well-balanced body type with a proportionate upper body and lower body and a well-defined waistline. Dresses which clinch at your waistline can look really great on you. You can also try deep V necks or sweetheart necks which will allow you to flaunt your upper body.
Body-hugging dresses will also look really great on you. You really need to keep your wardrobe full of different types of clothes as everything will look great on your body type. The wise idea is to shop wholesale women's clothing online and save some bucks.
In this type of body shape, you will have heavier thighs and butt as compared to your upper body. The advantage of this body type is that you can create an illusion of an hourglass figure if styled correctly. Wide legged pants, A-line skirts, skinny jeans with a loose top, all these styles can look really good on you. Crop tops and boat necks will also look very nice on pear body shape.
Avoid wearing extremely loose bottoms with skin tight tops.
If your body is well balanced from the shoulder to hips you fall under the rectangle body shape. Your body is quite straight and you do not have any curves or a defined waistline. You should focus on your arms and legs. Wearing clothes like an A-line skirt, ruffled layered tops and tops that add definition to your upper body can look really flattering. Sleeveless and strapless outfits can also look great on this body type. You can style blazers and coats too as they will totally compliment your body type.
You can visit ladycharmonline.com while deals in latest wholesale women's clothing as well as kids clothes wholesale.