Hey there my lovely fashionistas? How are you? Are you enjoying the beautiful sunny days? Summer is all about showing off more skin, but that doesn't mean that we should forget our chis maxi skirts and dresses too. So, for today, I have made you a wonderful collection of charming combos with maxi skirts to copy this season and give you several tips on how to style them.
SEE ALSO: 3 Must-Have Hats For This Summer
This kind of skirts are one of the trendiest pieces of clothes that you should definitely have this summer, so hurry up and refresh your summer look. You can find them in versatile colors and styles, so you will for sure find a design that will fit perfectly your taste and body type. The most important thing is that the maxi skirts can be both formal and casual. The formal designs can be worn at some special events with some fancy and charming crop top, blouse or shirt, while the casual ones can be styled with sneakers or flat sandals and plain tops. Modern combos can be worn to wedding receptions too.
So, let's take a look at the outfits that I have selected for you today and draw some inspiration to style maxi skirts this season. Enjoy and have fun!
Fabulous Combos with Maxi Skirts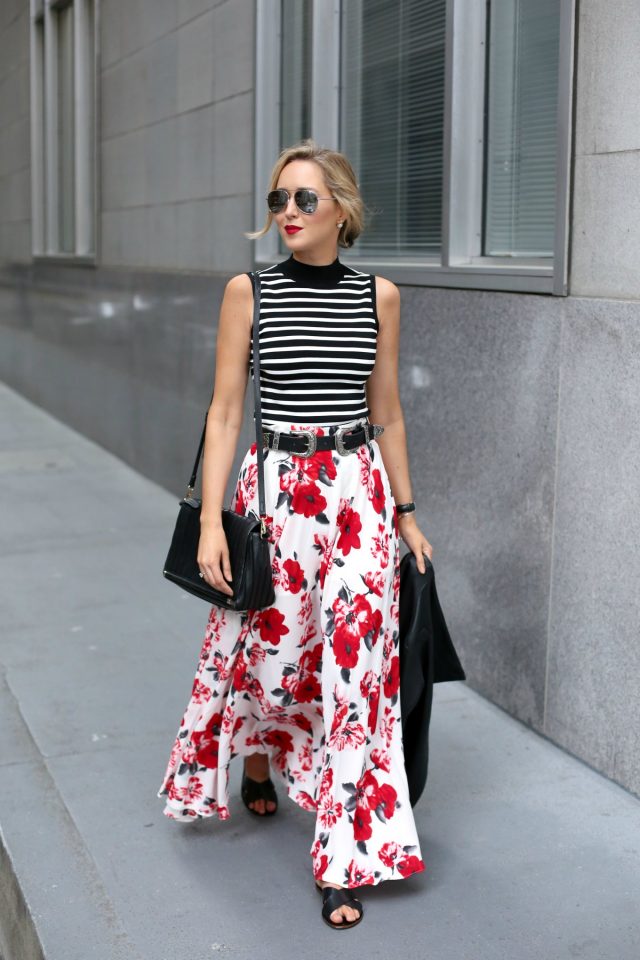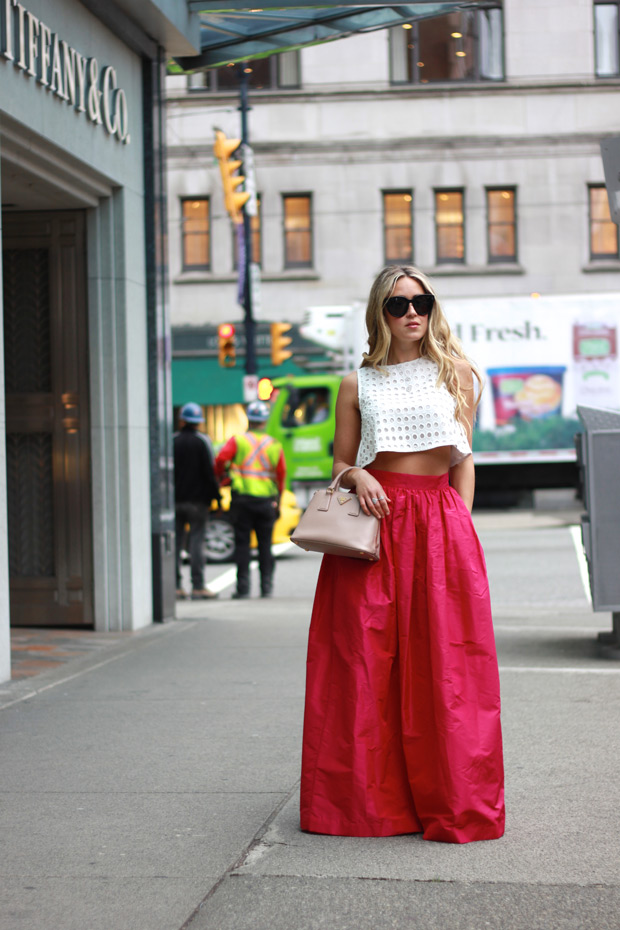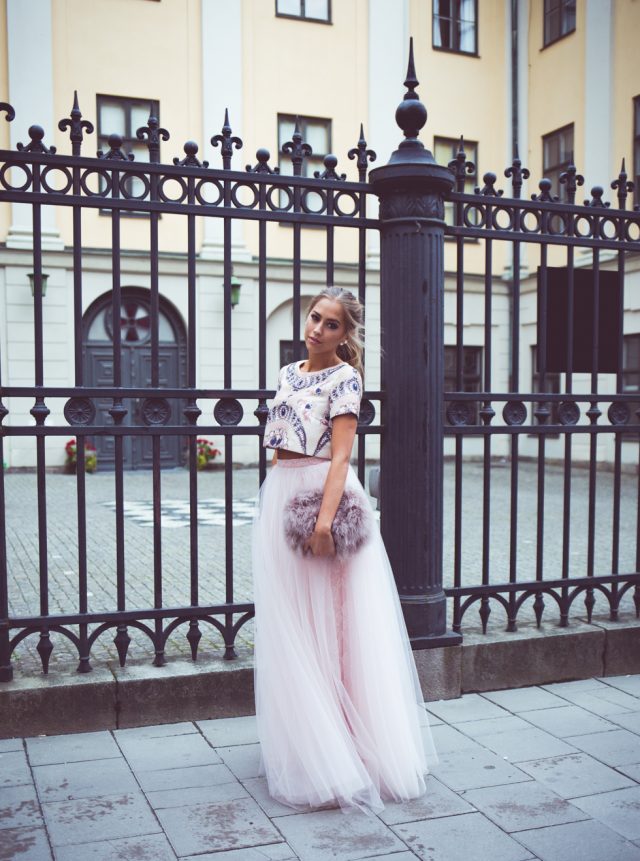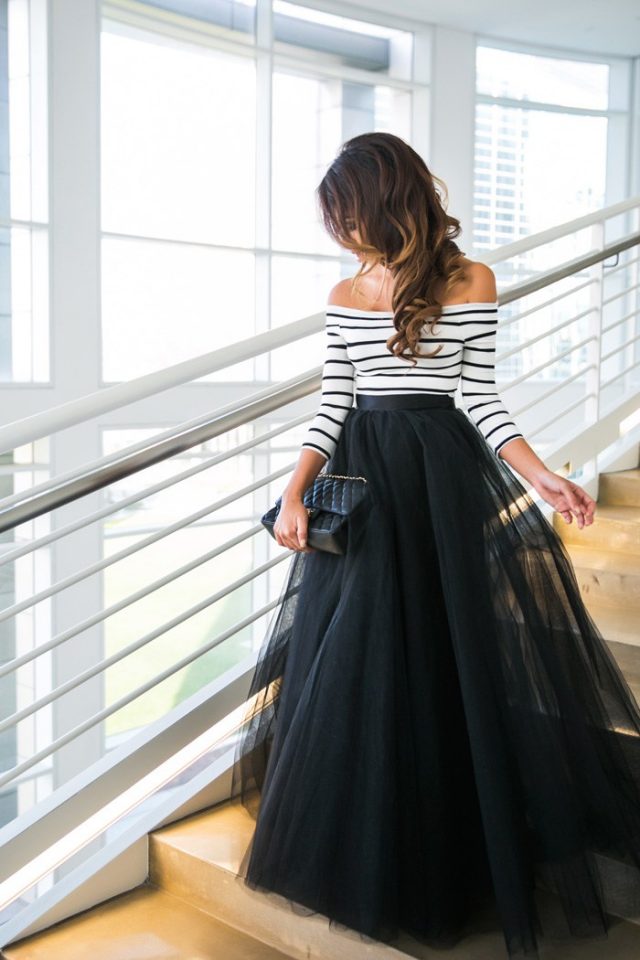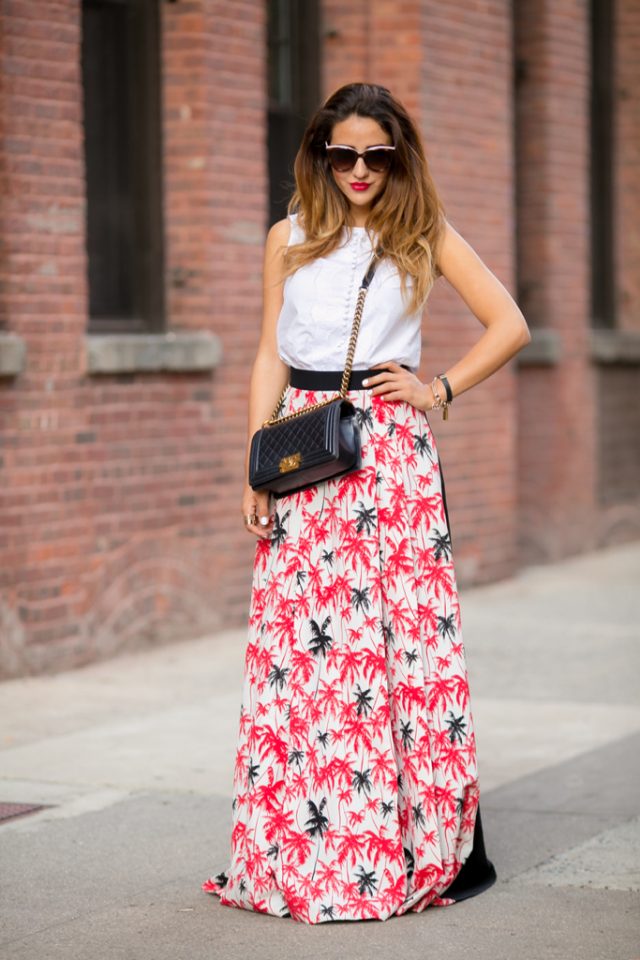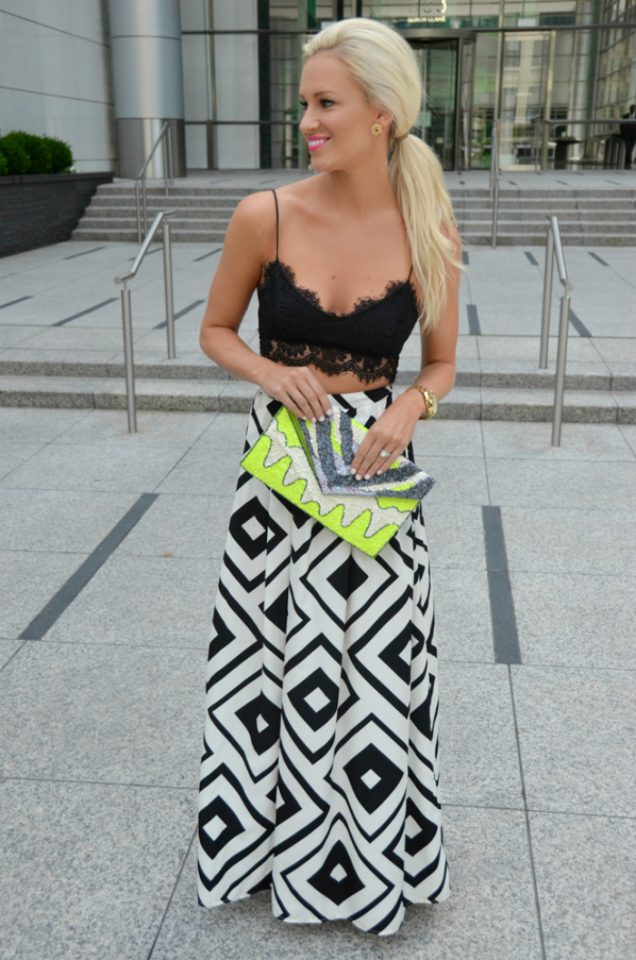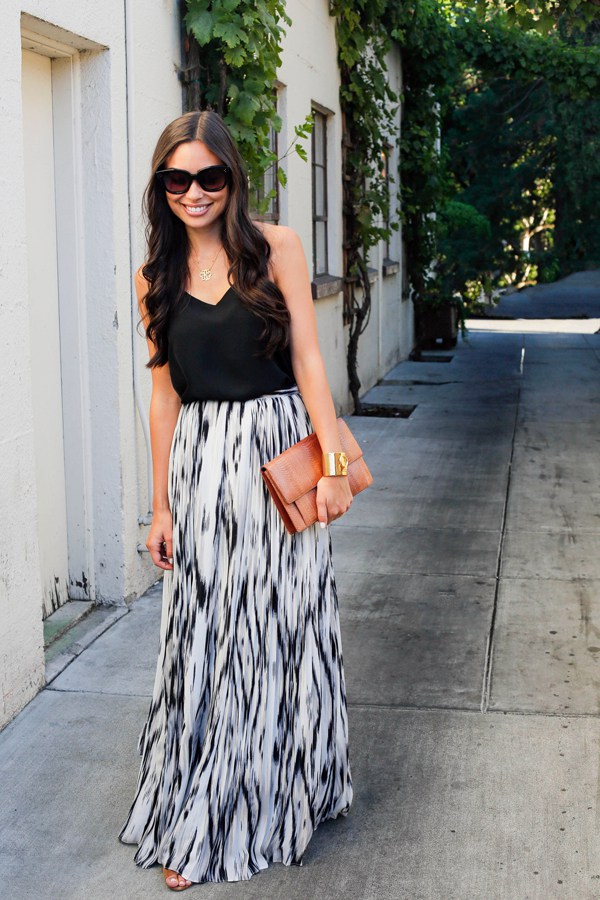 From monochromatic to printed, you can find a combo that will fit your event and body shape. The choice of the top you will wear with your skirt, will definitely depend on the fit of the skirt you will be wearing. If you choose to wear a loose one, you should style it with a fitted top and you won't look frumpy, because this will create a balance to the proportions. A one colored top should be worn with a printed maxi skirt design. If your skirt is without any patter, then you can either style it with a monochromatic top or a printed one.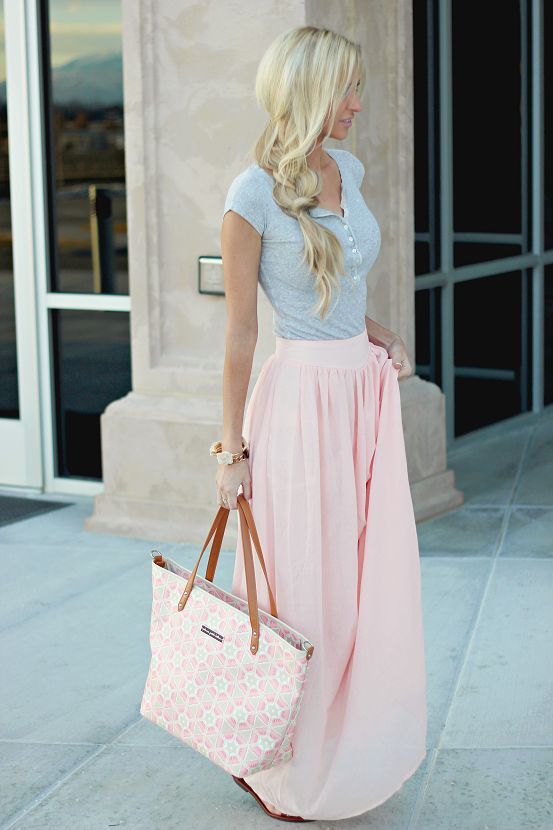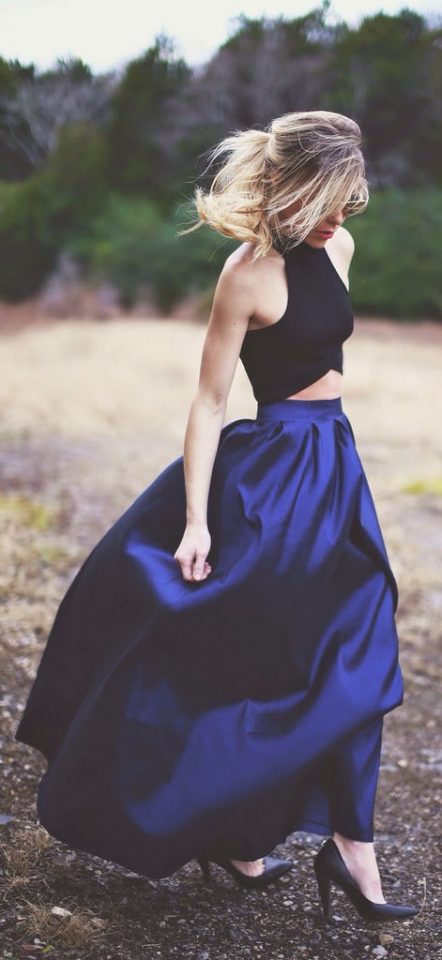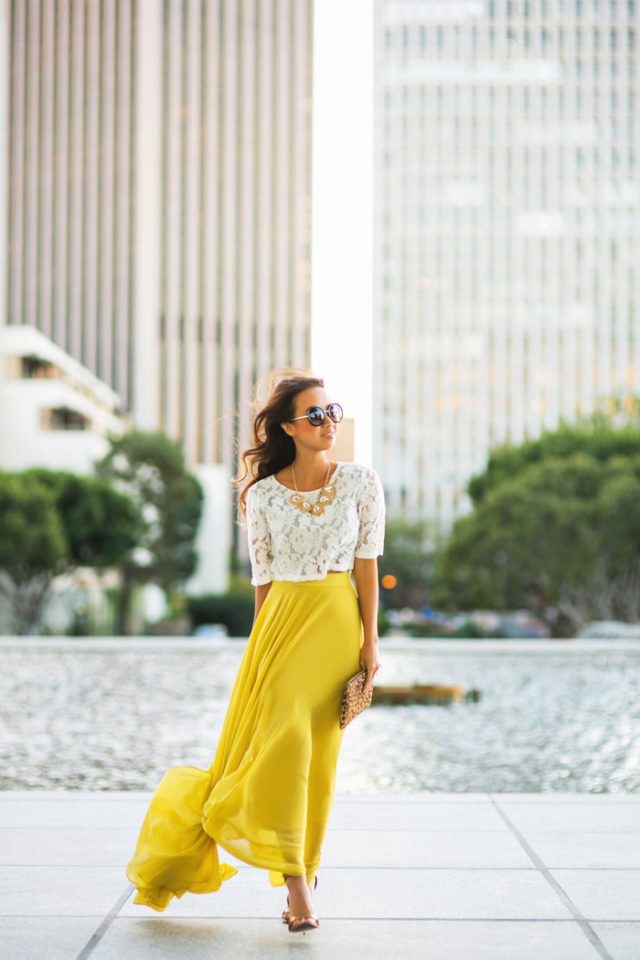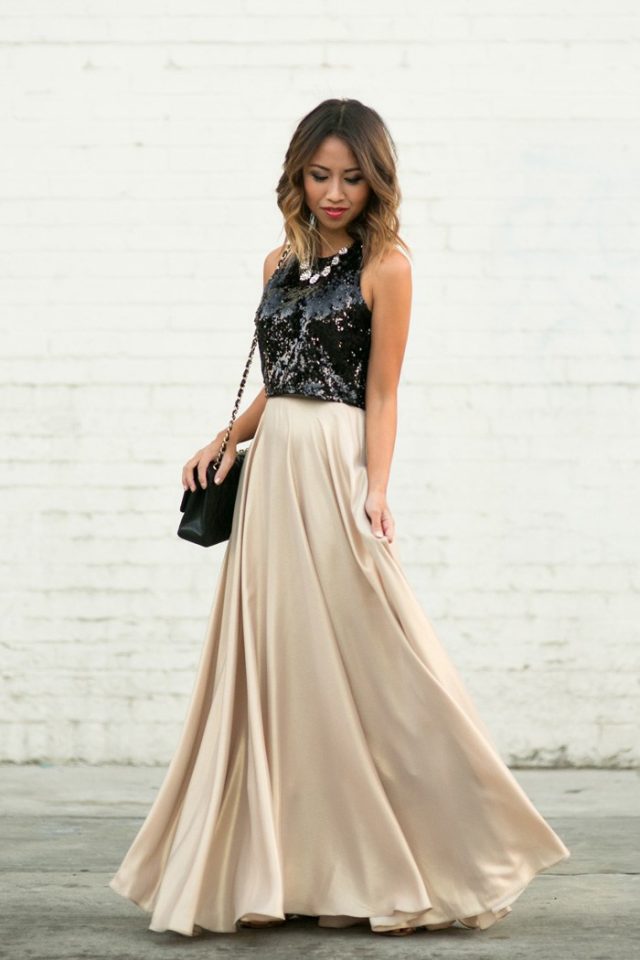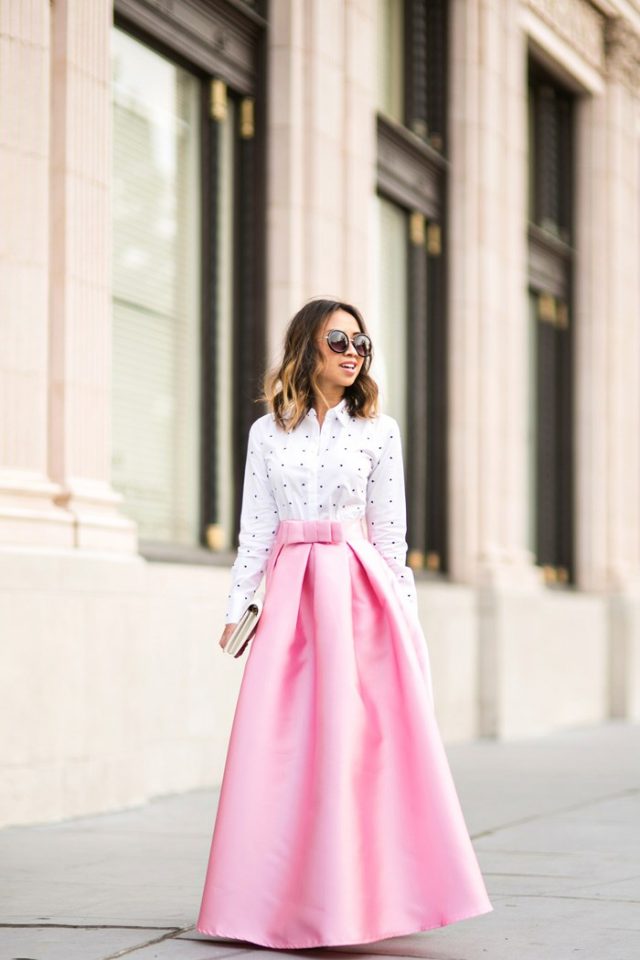 So, what do you think about these combos my dear ladies? Do you find them chic and stylish? Do you like them? I would love to know your opinion, so please share your comments with me! If you have some other interesting and fashionable outfits with maxi skirts, please share them too. I would love to see them all! Thank you for reading! Enjoy in the rest of your day and don't forget to stay up to date with the content of Fashion Diva Design!