Fashion accessories have their place in everybody's wardrobe. If you have accessories for every season or outfit, it may be a burden to keep it all organized. Necklaces may get tangled and you may lose one earring from a pair. A pile of scarves or hair accessories just laying around makes a room look cluttered. With these tips, you'll be able to organize your fashion accessories even in a one-bedroom apartment.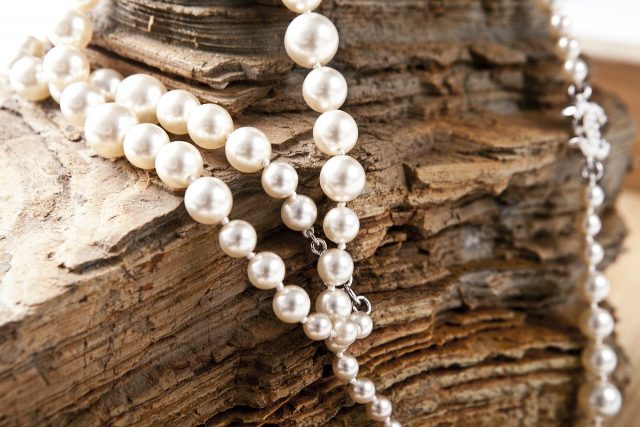 Wall Hooks
Since most apartment communities don't allow you to nail or screw things into the wall, shelves can be a hassle to put up, but this tip won't damage your walls. Decide what size board you will need for your accessory organization. Secure wall hooks into the board and use strong adhesive strips to put the board up on the wall. Hang your scarves, necklaces, bracelets, hair accessories and more.
Pegboard
Pegboard is an organization gold mine. Figure out your space available and get a board the appropriate size. You can even frame your board with decorative wood before hanging on the wall. Use adhesive strips if you're unable to secure directly into your wall. Place pegboard hooks into your board in whatever order or pattern you like and use it to hang your accessories.
Adhesive Hooks
You can take a more direct approach and place adhesive hooks right on your wall. Keep your lines straight with painter's tape and simply hang the hooks. These are perfect for larger accessories you may not be able to hang efficiently from a pegboard, such as sunglasses.
Mason Jars
While this tip doesn't leave much option for picking and choosing what you want to wear easily, it is great for organizing accessories you don't often wear. Place your hair ties, rings, and even earrings in separate jars and find a place for them on a shelf or piece of furniture.
Clothes Hanger
Clothes hangers are good for more than just hanging clothes in the closet. By taking a wooden hanger and screwing small hooks into the bottom, you can create a simple way to organize your fashion accessories. The hanger can then be placed on an adhesive hook or even in the closet. This is great if you're in a small apartment and don't have much wall space to work with.
Ladder
Take an old wooden ladder and turn it into not only a décor piece, but an accessory organizer. You can secure small baskets to the ladder for larger accessories. For smaller accessories such as earrings, nail or staple chicken wire between the ladder rungs. You can then hang your accessories with ease! Since the ladder can be easily moved, it is ideal for apartments.
Don't leave your accessories in a pile on the desk or tangled in a drawer. Use your wall space wisely with adhesive hooks and boards with wall hooks screwed in it or repurpose an old ladder to store your accessories. Even if you live in an apartment, you can organize your accessories without taking up much space.