Cool down, the traditional style! Here we bring you top -5 summer sarees that should be on your radar for this summer season! Why, because you can beat the heat as well as make heads turn!
Take the sequins, pastels and shift dresses for a spin and drop them in the middle of nowhere! We bring you the cotton and linen sarees that are as light as air and as awesome as YOU! Here are the summer must-haves for your wardrobe that you should be wearing this season!
This summer, nothing is better than a cotton saree that is colourful and classy! Give your wardrobe a traditional twist and bask in the glory! It might seem like a throwback to the time when women would wear cotton sarees in the most haphazard way possible. This saree, however, it isn't your grandma's doily! It is the upgrade that you should definitely subscribe to!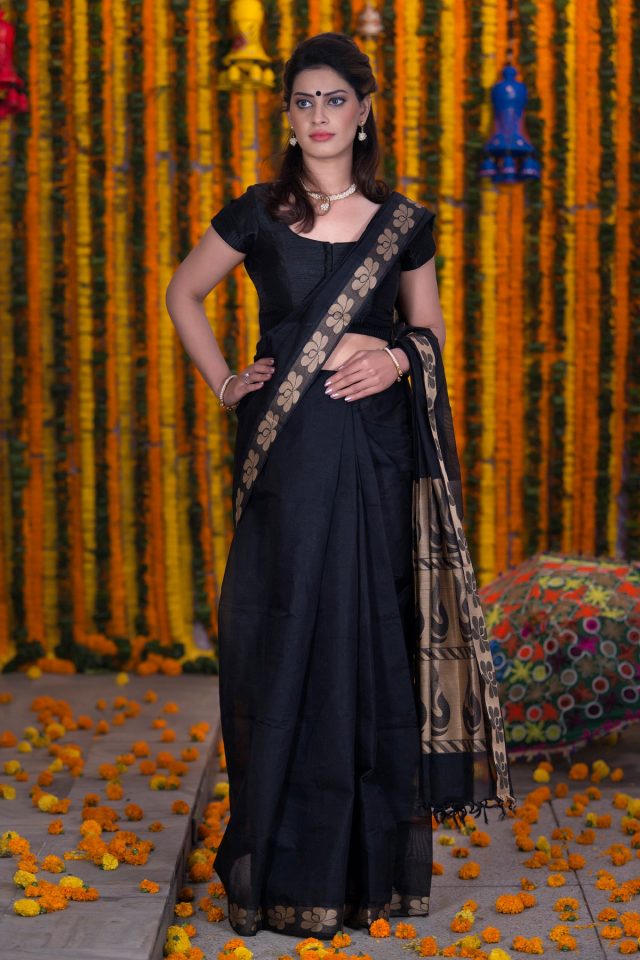 Dive into the sea of colours and bring the pink! The same shade that matches your glow when you get a promotion! The same pink that you get on your cheeks when you blush because when you spot your crush across the room! This colour pink-got it?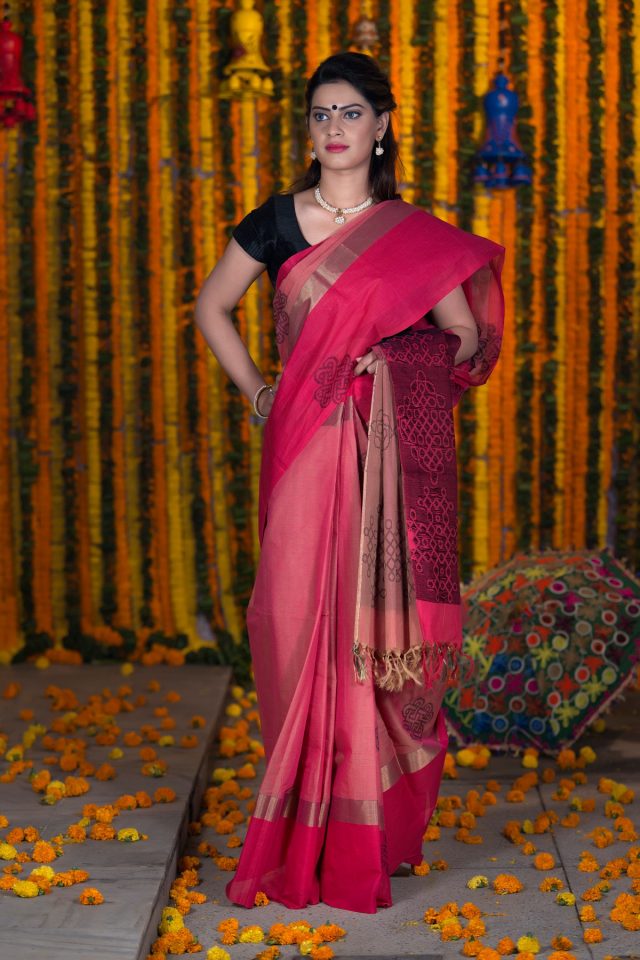 The sunset seems to be so romantic in summers! The summer sky- the tint of yellow, the dash of orange, just the poignant remnant of what the fiery sun would have been in the morning!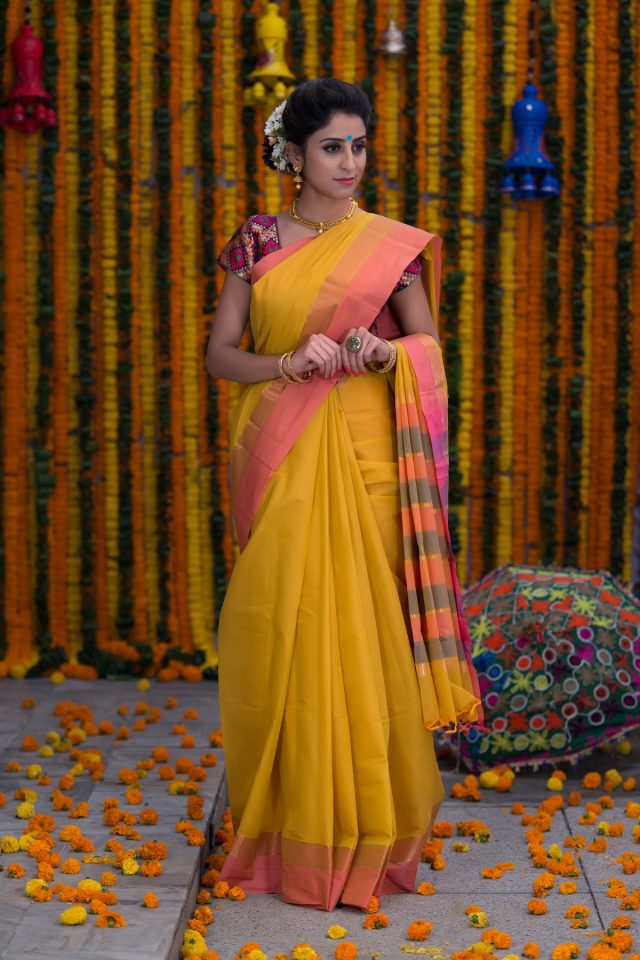 A piece of summer sky for your wardrobe! What's awesome is that it is linen- the fabric that lets you breathe and relax! Your summer sarees would be so brighter and pepped up!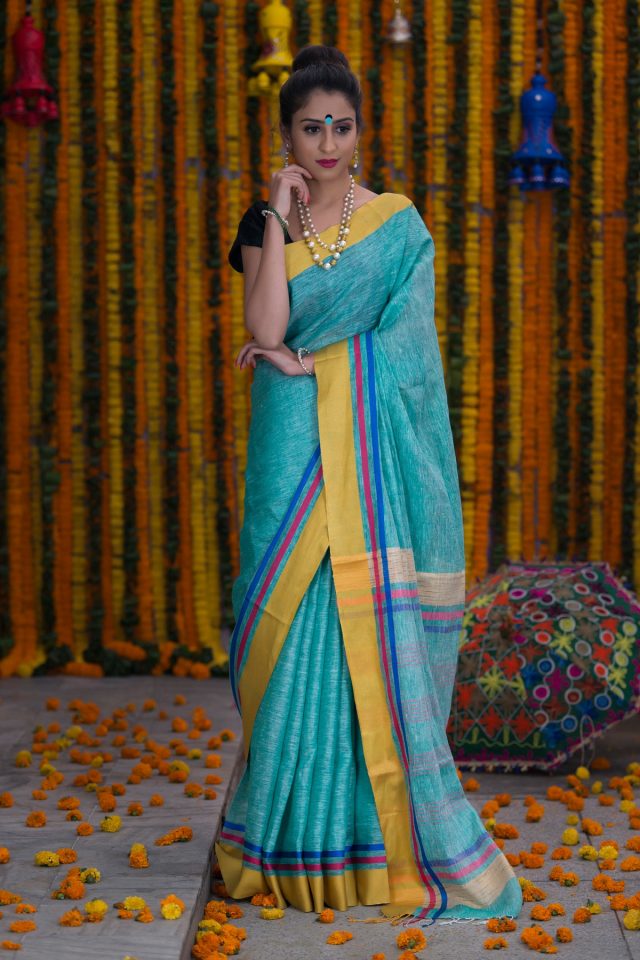 This tassel is worth the hassle! A beautiful way to lock the world in sheer admiration and awe! The fact that it is pristine white works in your favour and you can totally expect the whole world to dance to your tunes!
Show off your traditional style with this summer edit that brings you handloom cotton and linen sarees! Feel comfortable and never let go of your style quotient, either! Mix and match, colour block or just go with contrast, these must-have summer sarees in your wardrobe mean that you can flaunt swoon-worthy looks with immense versatility!
A saree is forever. While a cotton or linen saree won't be a heritage, it can defintely last season after season, letting you put the best foot forward!