Whether you love comics, cartoons or you have a favorite time-travelling TV show, we know your wedding Pinterest board is filled with geeky ideas. Your wedding is the perfect venue to showcase your enthusiasm for all things geeky from comics to movies, science to literature, and everything in between. While planning your wedding, don't forget to get your bridesmaids a gift to show them how grateful you are to their friendship and love. Give your geeky bridesmaids a gift they won't soon forget.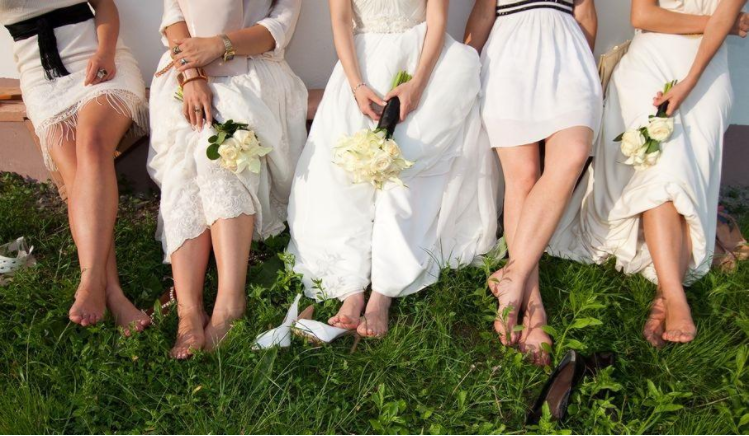 Comic Book-Styled Portrait
Make their childhood dreams come true with a custom portrait made comic book style. Have them send you their favorite photos of themselves and simply submit it to order. Imagine their delight when they get to see themselves on the page like a real comic book character!
Tequila Mockingbird Cocktail Recipes
Literary nerds rejoice: there is now a cocktail recipe book with your name written all over it. Make your bridesmaid's giggle with a Bloody Mary Poppins or Lime & Punishment. You may just want to break out the recipe book early and get the festivities started!
At this point, who hasn't seen Game of Thrones? You're scarce to find someone who hasn't seen it, and less likely to find someone who's seen it and doesn't love it, at least as a guilty pleasure. With websites like Etsy, the amount of cool and classy jewelry for Game of Thrones fans feels infinite. If you want to embody a certain house, choose a House Martell ring or Daenerys Targaryan inspired necklace. Who knows? You may even inspire your husband-to-be to wear House Stark Cufflinks.
If the ladies are fans of the Avengers, indulge their love with a custom charm bracelet. Assign them each a special superhero with adorable charms just for them, or mix it up if they can't decide. No need to stop there—there's a whole host of custom Avengers related jewelry and accessories.
A watch is a sophisticated and unexpected gift that can keep for years to come, and is a great gift regardless of personality type. Pick out a watch with leather or metal watch bands for a truly upscale look.
The Geeky Chef Cookbook is exactly what you think it is. Learn how to make the previously fictional Garmonbozia from Twin Peaks or Mabel's Pasties from American Gods. Bring these fictional foods to reality with some tasty treats.
Get classy with custom etched glassware. Engrave red wine glasses, champagne glasses, whiskey glasses and just about any glass you can think of with any geeky insignia of your choice. Toast to your wedding together with classic Star Wars champagne glasses.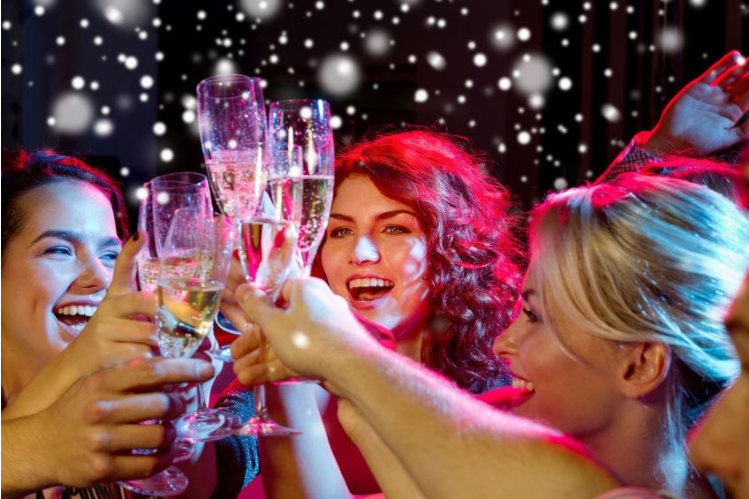 Dungeons and Dragons Dice Jewelry
If you and the girls like to play a little D&D, go geek chic with dice jewelry. Dice come in all shapes, sizes and colors. Get each bridesmaid a custom dice gift just for them whether it be earrings, a necklace, or a charm bracelet.
Nerdy or not, who doesn't like the idea of getting a star named after them? Embrace your inner astronomer by naming a star for each of your bridesmaids to show them your love.
For all the chemists out there, molecule rings are all the rage. Get each of your bridesmaids a special molecule ring just for them. These rings feature special stones that add sophistication and flair.
It doesn't get cooler and more dramatic than a wax seal. Each bridesmaid can get a customized wax seal with their initials, a symbol from their favorite show or video game, and so much more. Choose a custom wax color, parchment and a feather pen for good measure.
Get the sailor scouts together with Sailor Moon inspired jewelry. Etsy stores are full of Sailor Moon jewelry, from pendants to earrings and so much more. It's a great opportunity to get them something colorful and fun just for them.
With the amount of custom shops available, it isn't difficult to find the best in geek-chic gifts. Get your bridesmaid's the perfect gift by shopping these cool items today.