When it comes to affordable beauty tips, there are never too many options! What budget-friendly products are available to tweak your overall look? Is it possible to get beauty tips under $20? All make up enthusiasts should certainly follow this beauty blog – http://makeuptodiefor.com/ she writes useful content related to beauty products
Cosmetics and hair essentials have come a long way in quality for enhancing appearance. High end makeup and hair products aren't just sold department store counters and hair salons. With vast sophistication and improved ingredients, affordable beauty tips are attainable now more than ever.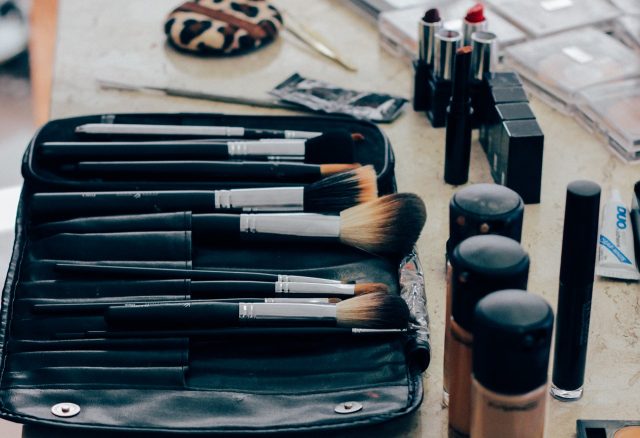 Beauty Tips Under $20: Skin
Whether you want facial beauty tweaks for updating your look, slowing down the aging process, or smoothing skin, you'll see tips here by a top beauty expert. The first three beauty tweaks have to do with skin. Teen Vogue Beauty Editor, Eva Chen recommends 3 beauty tips she swears by:
Cool-Mist humidifier. "I believe in using a humidifier at night makes a big difference to skin – especially if you live in the northeast! I use a basic cool-mist humidifier, available at most drugstores like CVS for under $20." Eva Chen uses it herself during cold months from November through April. "I find that my skin is fresher and happier in the mornings because of it – which means less concealer and foundation!"

Olay Regenerist products. The editor says "I absolutely adore Olay Regenerist products. They deliver amazing skin results consistently. They're often better than pricey department store brands! My skin is more refined, my freckles less prominent, and my skin has luminosity that it never had before." Olay products can be purchased at any drugstore or on Olay's website.

Daily SPF. "It's not a little beauty change or instantaneous," Eva says, "but using one every single day – without fail, rain or shine – will have massive impact, as does not smoking. I typically use drugstore brands like Neutrogena, Olay, Garnier, and Aveeno, which makes me feel less guilty about the copious quantities I use! I use about a quarter size amount and split it between face, neck and my hands." Available at drugstores.
Beauty Tips Under $20: Makeup
Makeup has instantaneous impact. Beauty tips 4-7 are provided by Lori Pinsky, a professional makeup artist in Los Angeles, CA. Her work has been seen in fashion magazines such as Real Weddings, Los Angeles Weddings, and Inside Weddings, to name just a few. Lori's beauty tips for makeup is vast, but she narrowed down the best ones under $20.
MAC "Prep and Prime Line Filler." A cream for $19.50 used as a primer after foundation, which softens the appearance of lines and wrinkles. Lori Pinsky says, "Use your fingers to dab on and surprise….lines are less visible!" This product can be found at department stores selling MAC products and on MAC's website.

she uemura Eyelash Curler. This eyelash curler is a must-have for instant eye lift. Priced at $19, this item can be purchased at Sephora. Visit Sephora.com.

Make up For Ever Concealer Pencil. At $18, Lori Pinsky calls this the "miracle pencil." It's a multi purpose, dual-shade pencil that can be used to reshape the contour of lips and hide spots, blemishes, and camouflage lines. Not only that, but the lighter shade can be used to brighten the inner rim of the eye when your eye looks tired and red. Sold at Sephora

L'oreal Voluminous Mascara in Carbon Black. This comes at the low price of $6. "This is the blackest mascara out there. It really gives a dramatic volume effect to the lashes…..and it definitely 'pops' the eye," Lori promises. This mascara is sold at most pharmacies or click on the website of L'oreal.
Beauty Tips Under $20: Hair
When it comes to beauty tips on hair, Clara of Salon 84 in Eugene, Oregon advises on products at surprisingly low prices. She revealed what people can quickly use to update their look in final beauty tips 8-10.
Shimmering Lights. To keep hair from yellowing on blondes, Shimmering Lights is a quick beauty tip that revitalizes hair tone. Sold for $8 at drugstores.

Vavoom Design Pulse. "This product is great to create fun, edgy looks," Clara says. These items are affordable at $10-12 in stylers such as Messy Couture, Loosely Defined, Glow to Pieces, and Swtich Flicks. Check out your local salon or visit Beauty-Mart.com.

Matrix Biologe Shine Endure Spritz . At $12, Clara says this product protects hair from heat while styling and provides strong hold. It gives amazing shine to hair and is fast-drying. This can be purchased at Sleek-Hair.com. or visit your hair salon.
If you're pondering which beauty tips will actually work with significant impact on your appearance, follow the advice of these experts who were interviewed. They've seen instant results firsthand and hand picked the best beauty tips available under $20.