Hi my dear fashionistas! I hope you are enjoying the beautiful fall days!
I have been seeking a beautiful, white v-neck sweater for some time and I couldn't find it. I wanted a warm and simple sweater that can be worn this season with both skirts and jeans. I searched the net and I also went to some well-known stores, but what I found were cheap pieces that didn't meet my style. I went out for coffee with my friend last week and she told me about Naadam, a luxury fashion brand, that produces the world's finest fibers. I visited that women's fashion brand immediately and I found a lovely white v-neck sweater. She made my day, because I finally found what I was searching for.
When I saw the description of this sweater, I felt in love with it. The sweater is made of 100% Cashmere, which makes it special. Cashmere may be much more expensive than the other fabrics, but is worth investing in such piece, because it will last for years. With its relaxed fit, the white v-neck sweater is ideal for dressing up or down.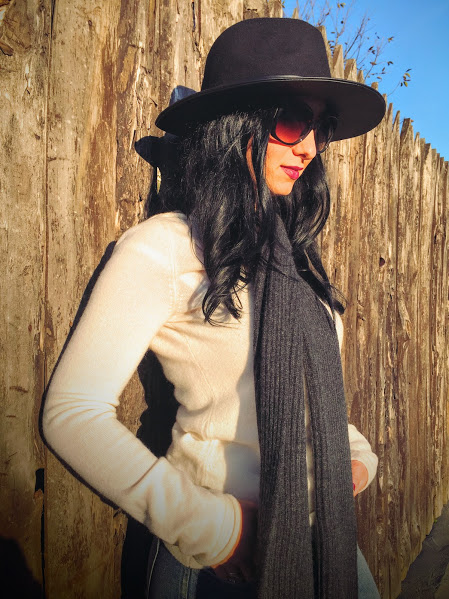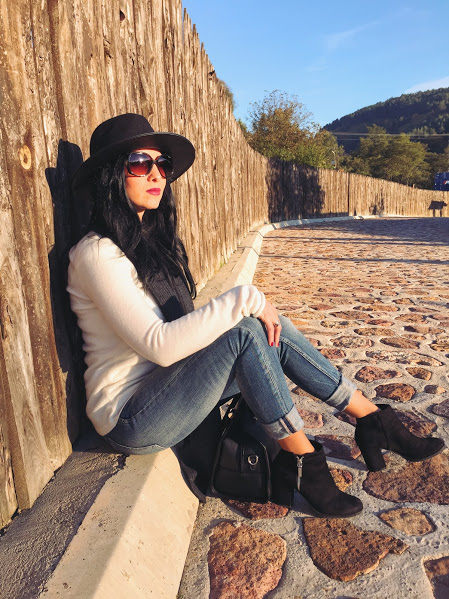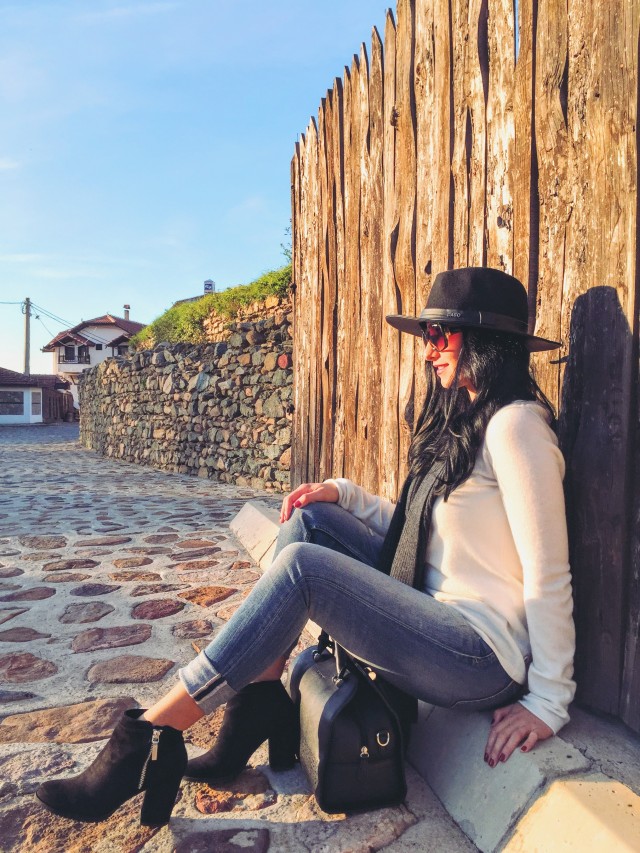 Onto my review:
Even the simplest piece of clothes can look fancy, when it is matched right. I really liked this simple white sweater and when I was invited to review Naadam Cashmere I jumped at the chance. The cashmere makes the sweater soft and comfortable, while the white color will make your whole outfit look pure and clean. As the sweater has light-weight deep V-neck, I can also wear something under, which means that I can make versatile fashionable combinations.
The sweater has a nice slim fit and feels very easy and light against my skin. The material makes it easy to tuck in the sweater and let flow over the top of the skirts and jeans. The sleeve length are just perfect and I don't need to roll them up. Cashmere requires adequate care, which means that I should not wash it with the other clothes. To make it more chic and stylish, I paired it with a black leather jacket and wide brimmed fedora hat. I chose black ankle boots and I cuffed my jeans for more sensational look.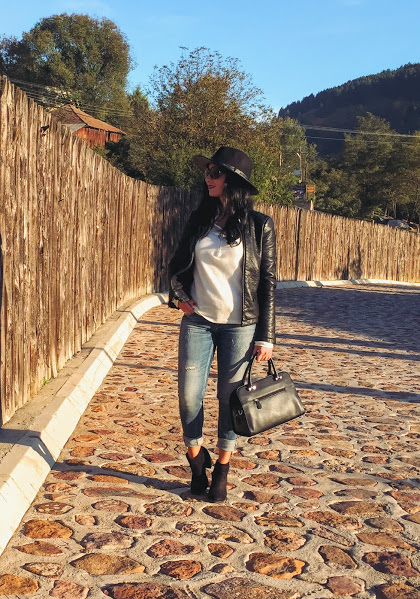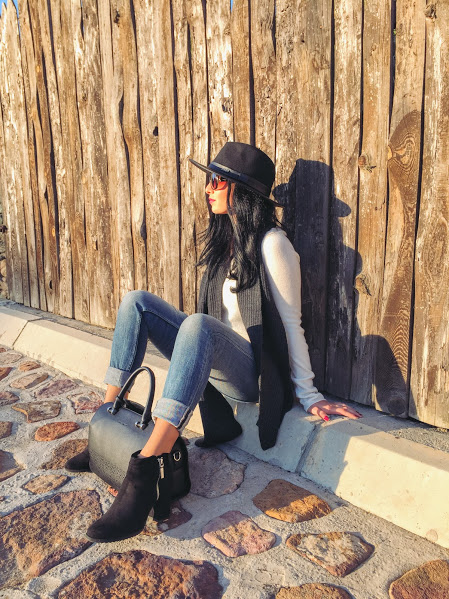 Outfit Details:
Sweater: Nadaam Cashmere (review here)
Scarf: Nadaam Cashmere (review here)
Jeans: Zara
Shoes: Zara
Promotion: 20% Off For New Customers On Email Sign Up and Free Shipping & Returns