Hey there my dear ladies! Are you enjoying the beautiful summer days? I'm always here to give you some amazing ideas and inspire you to follow the latest fashion trends. The cheapest and the most comfortable shoes for the hot and crazy temperatures are the flip-flop shoes. You can find them in versatile styles, designs and colors and I bet that all of you already have at least one pair. I have millions in front of my door, and I realized that I need a good solution to have them organized and on hand. I searched the Net and what I found were these 8 Clever Ways to Keep Your Flip-Flops Organized This Summer. Are you excited?
SEE ALSO: 20 Fascinating Plus-Size Polyvore Outfits To Wear Now
Whether it is summer or winter, with these ideas below you will have your shoes in one place all year round. So, let's check them out and draw some inspiration. You may find a solution that will fit your needs and desires, who knows. Enjoy and have fun!
OVER THE DOOR PLASTIC SHOE HOLDER CAN BE VERY USEFUL DURING THE SUMMER SEASON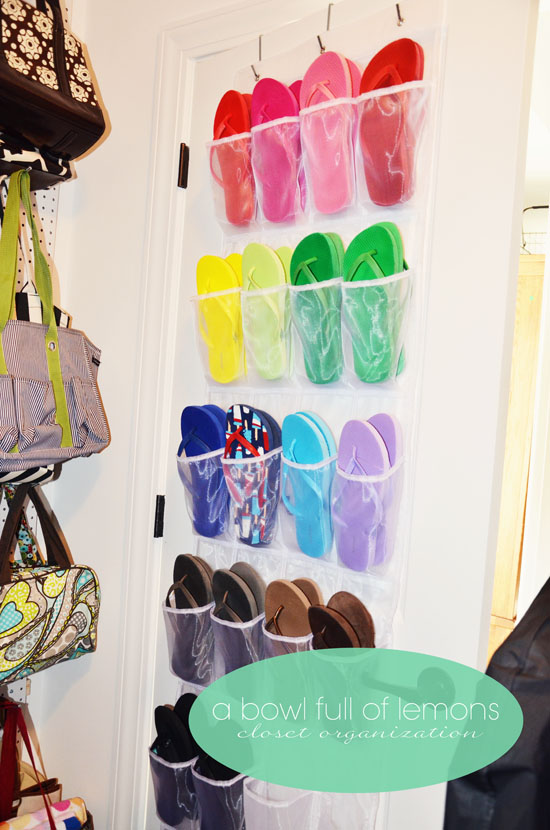 CLOTHING HANGERS CAN BE USED FOR HANGING FLIP-FLOPS TOO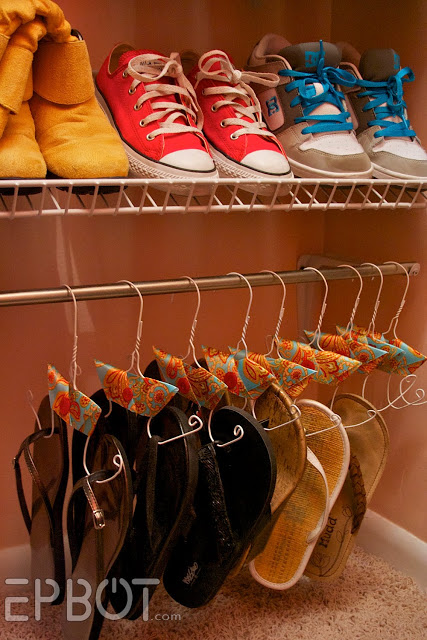 PLASTIC DRAWERS ARE VERY USEFUL AND FUNCTIONAL AND CAN BE USED FOR STORING SHOES TOO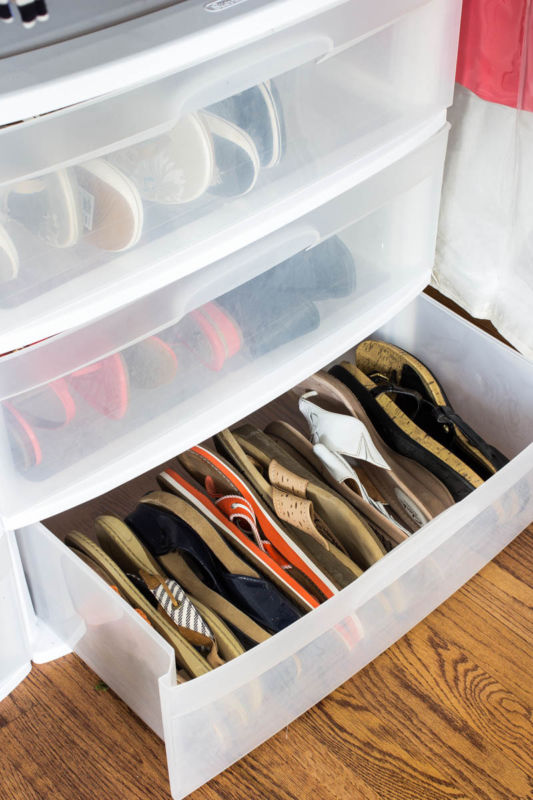 YOU CAN GIVE A NEW USE OF THE FILE BOXES – TO ORGANIZE YOUR FLIP-FLOPS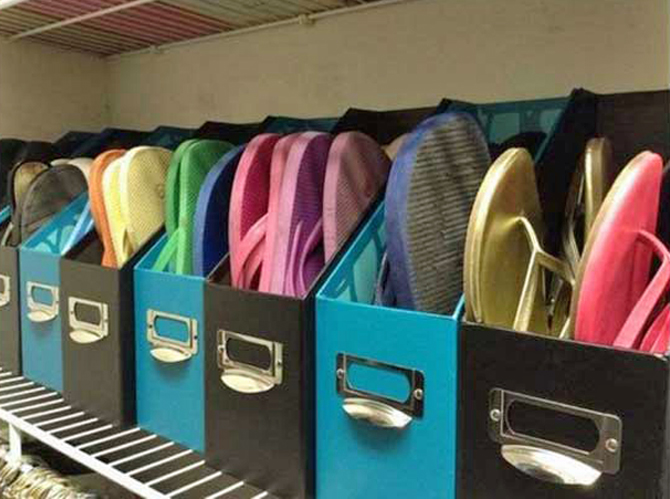 A SMALL FLOATING SHELF CAN BE USED FOR ORGANIZING FLIP-FLOPS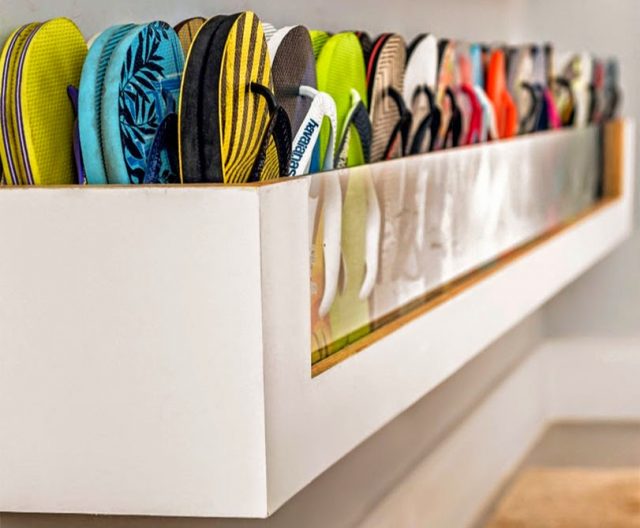 YOU CAN PLACE WICKER BASKETS IN YOUR WARDROBE AND ORGANIZE YOUR FLIP-FLOPS, SANDALS AND OTHER SHOES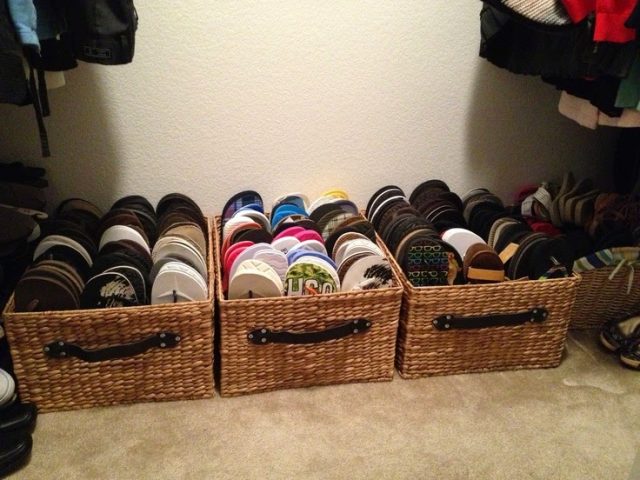 THE RACK THAT YOU USED TO ORGANIZE YOUR CLUTCHES CAN BE USED FOR ORGANIZING FLIP-FLOPS TOO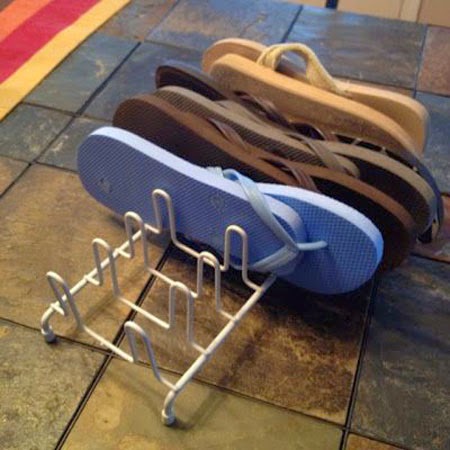 YOU CAN ADD WIRE BASKETS OVER THE DOOR OF YOUR WARDROBE FOR ORGANIZING YOUR CLOTHES AND SHOES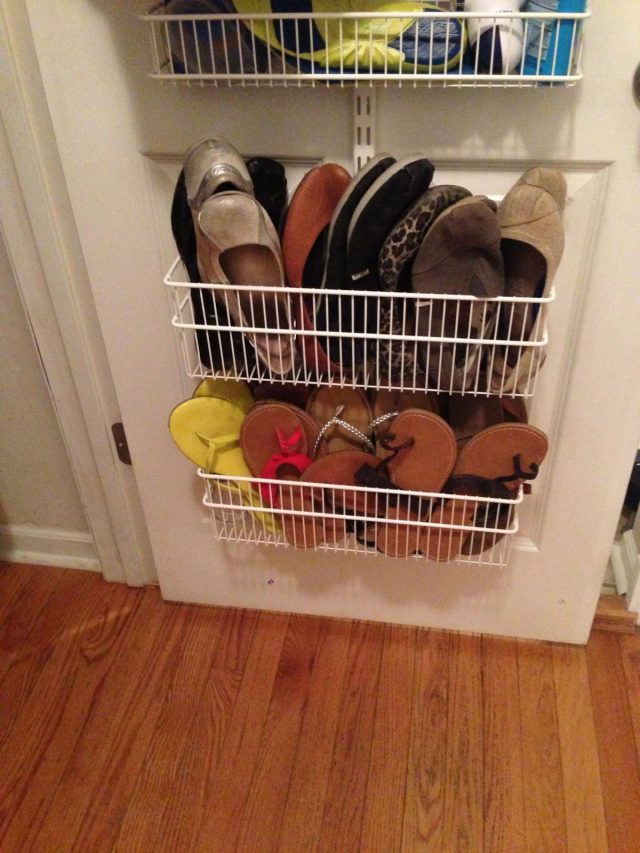 Do you fancy wearing flip-flops in summer? Do you have such shoes in your closet? I love this shoes and are one of my favorites for summer season.
What do you think about these ideas to store your flip-flops? Do you find them useful and functional? Which solution meet your needs and desires? And which one is your favorite? I need to recognize that I really like all of these solutions and I can't pick just one. What about you? I would love to know your opinion, so please share your comments with me! If you have some other suggestions and ideas for organizing summer shoes, please share them too. I would love to see everything you have to show me! Thank you for reading! Enjoy in the rest of your day and don't forget to stay up to date with the content of Fashion Diva Design!