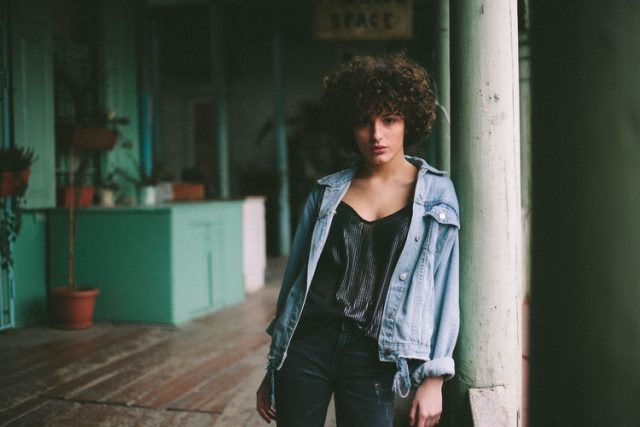 Everyone has that realization and feeling that, sometimes, sweatpants just don't cut it anymore especially if you're trying to dress nicer even on casual days. Of course, there's nothing wrong with sweatpants if you're comfortable with them, but sometimes, that just screams lazy.
There's no strict dress code for days you aren't working anyway. If you want to rock those sweats, you definitely can, but there are ways you can still be fashion-forward on casual days.
Assuming you already have the basic pieces needed for any working adult, you don't have to spend a lot or at all to make your casual dressing style better. You only need to mix and match whatever you have. In order to do that, you need to take a good peek at what you have in your closet.
A closet purge should be in order, and with all the things you don't need, you can always sell clothes online for extra cash. Here are some tips on how to elevate your casual dressing style.
Alter Clothes to Fit
If you're an average person and you buy clothes off the rack, chances are you've experienced buying something in your size but finding out later that it's actually too loose or just doesn't fit right. You don't want to return it because it's too cute, you like the style, or you just didn't have the time. Well, good news because you can definitely use it this time by altering it to fit you.
It is a good idea to have your basic staples fit you like a glove in a way that is flattering because it will give you the confidence because you look good no matter what. Blazers, pants, button-up shirts, and many more should be taken to your trusty local tailor and have them resized to fit you.
Even when you're dressing down on casual days, you'll still look fashionable because it fits you and you feel good every time you wear it.  Style doesn't mean you have to have the most eye-catching wardrobe. It sometimes means that you carry yourself with confidence and grace.
Invest in Solid Day Dresses
Dresses are one of the most versatile and easy-to-wear clothing items for women. It is useful for days when you don't want to overthink what you want to wear. You can easily put on a day dress and go your merry way.
If you plan to get some good uses out of your day dresses, make sure to get a couple in solid colors. Printed ones are often more remembered, and if you're conscious about repeating outfits, solid-colored day dresses are a good way to go. Furthermore, you can rotate your accessories and bags with no problem because colors don't clash as much.
High-Heeled Shoes Can Transform a Look
There's just something about high heels that can elevate any look, casual or not, to the next level. They can be painful and intimidating, but there's absolutely no need to rock six-inch heels if you don't want to.
You can always turn to lower ones if you want to wear some in the day. They also come in handy when you need to attend a function day or night because they are versatile enough for any kind of wear.
Pay Attention to Your Bag
You already have a lot to deal with, and the last thing you wanna be without is some important thing you forgot in another bag because you're using a new one today. Transferring your stuff from bag to bag is not only a time waster; it can be frustrating as well. It's nice to have options, but when you are only doing errands, you don't need to carry your fancy work bag with you.
Instead of buying too many bags, why not utilize just a couple instead of one devoted exclusively for casual days? Consider getting a vintage tote bag because it is roomy and durable. You can easily carry a lot of stuff in it, and it will still look good as a bag and as a must-have accessory with any casual outfit.
Good Underwear Should Be in Order
Sure, not a lot of people will see you in your underwear, but you'll know your underwear is good because it fits well and is comfortable. Everyone should prioritize getting good underwear regardless if they're wearing work clothes, formal attire, or just casual. When you're comfortable, you look like it and you'll be happier.
One of the most common errors women make when choosing underwear is getting wrong bra measurements. Bras are already uncomfortable on their own, so there's no need to punish yourself further by making yourself miserable when you wear it. It is important to take your time when choosing and asking to be measured by a bra expert so you'll get the proper-fitting bra and matching underwear you need.
Learn to Play with Accessories
You don't have to buy new clothes in order to up your casual dressing style. You can add new life to an old look by dressing it up with the right accessories. If you have statement accessories, it's time to whip them out if you want to go for an updated look.
Additionally, it helps if you veer from trendy accessories that won't last until next season. Go for classics because they never go out of style.
Invest in Good Denim
If there is a poster child for casual wear, it will have to be denim. You have at least one denim in your closet—jeans, jackets, shorts, or a skirt. A good pair of any of these clothing items can be a staple in your wardrobe and can easily be the center of attention for any casual outfit.
If you only have to pick one, then go for a good pair of jeans. They're one of the most common clothing items in the world, but it can be easy to mess up how they look based on how they are worn and how they fit. It is a good idea to invest in a good pair of jeans that fit your body well.
Go Out of Your Comfort Zone
It is easy to go for looks that you know and are comfortable with, but it can be boring really quickly. If you want to be fashion-forward, you'll have to frequently go out of your comfort zone to try styles and clothing that you normally aren't into. You may surprise old biases and find out more about what works and does not work with your body type.
What are your favorite casual-dressing style tips and tricks? Please share them below.