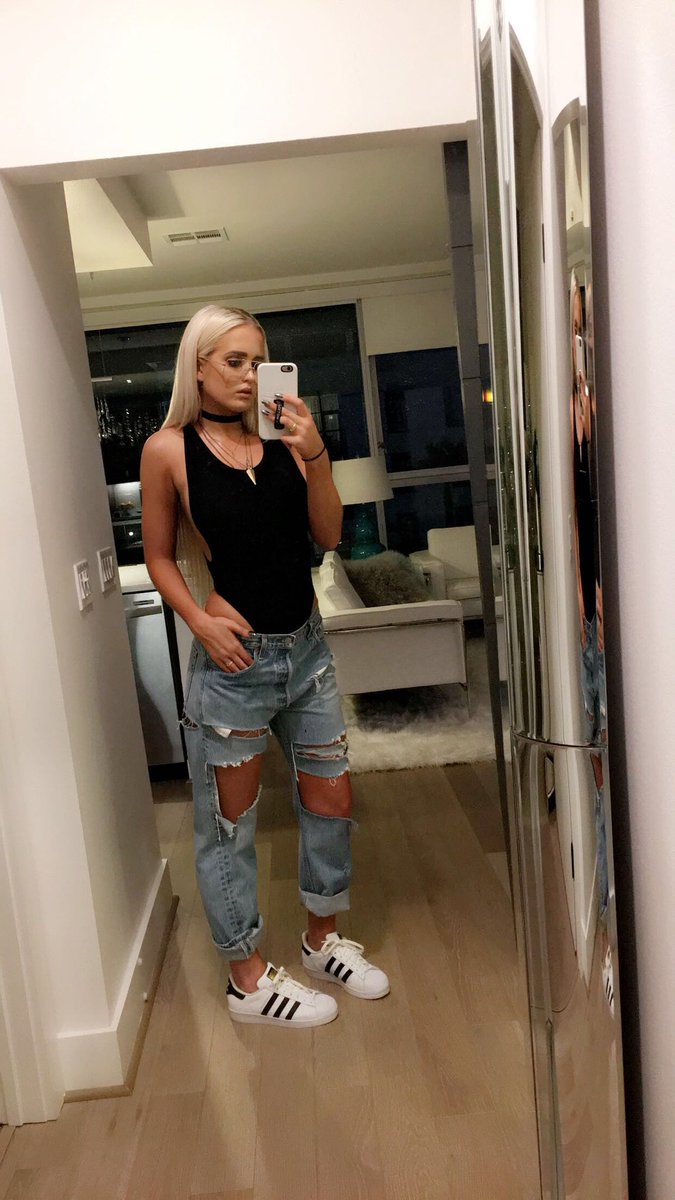 Source: Macy Kate via Twitter
You don't have to spend a fortune on designer brands to create a unique look. The popularity of DIY fashion and thrift-store looks have proven that a thoughtfully customized outfit can be just as stylish as a top-of-the-line brand. If you're crafty enough, you can even create a chic custom look out of items borrowed from your boyfriend's closet! Unisex fashion is in vogue at the moment, and styles range from the rebel rocker chick look to sporty cheerleader influenced designs. Take a look at these six examples, which will give you some great ideas.
1) Jeans
Boyfriend jeans are very in at the moment. Ditch the skinny jeans and jeggings this fall and pick out your guy's baggiest pair, coupled with a tight-fitting top and sneakers. Stay away from overly baggy tops because you want to create contrast and avoid looking sloppy.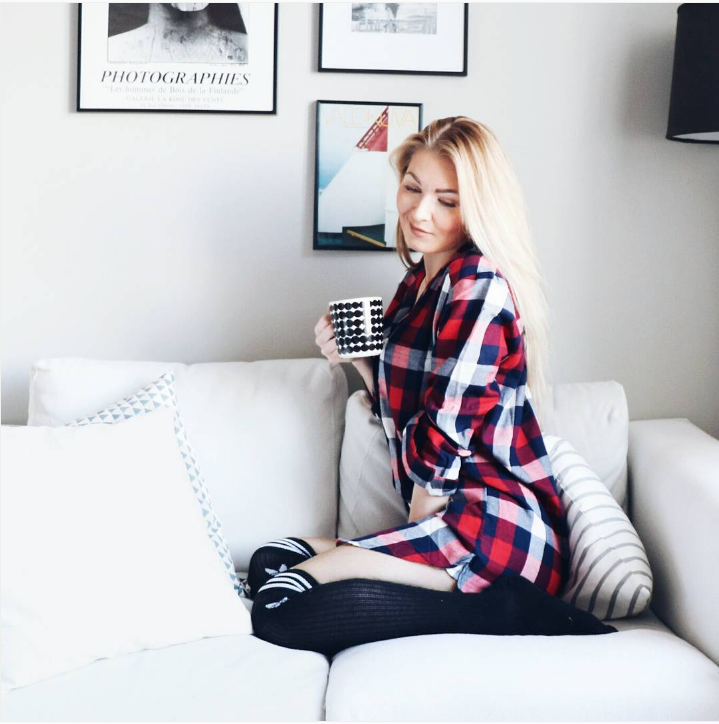 Source: annamaria_secretwardrobe via Instagram
2) Plaid Shirts
Perfect on their own for snuggling up on the couch – or worn with shorts or leggings for a more chic look. If your boyfriend wears large, his plaid shirt can also look great as a cardigan over a t-shirt. Try pairing with a beanie and scarf in colder weather.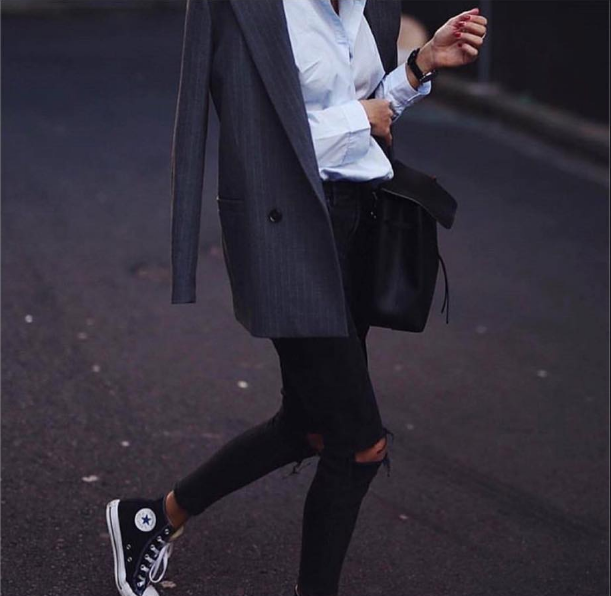 Source: @styledbyjade via Instagram
3) Converse All Stars
Elizabeth Semmelhack, Senior Curator at the BATA Shoe Museum believes that gender bending is a large part of Converse's appeal. In an interview with money saving website Couponbox, she said that "The All Star was of interest specifically because it was a men's shoe… Women adopt menswear to access it." All Stars have been at the forefront of different trends over the years and their versatility holds up today: pair with jeans, shorts, or even more girly outfits à la Kristen Stewart.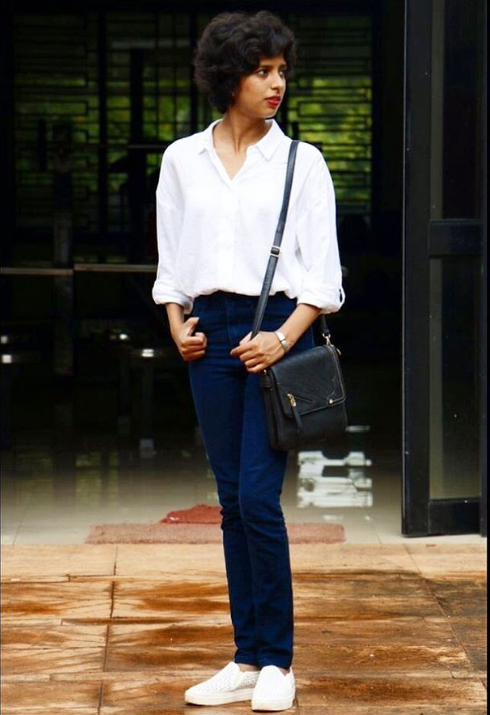 Source: @rashmi_m via Instagram
4) Work Shirts
A men's work shirt worn properly can be part of a stylish look. Tuck into jeans for a cool, business-meets-casual style. Pop open the top button, roll up the sleeves, and tuck into a pair of high-waisted jeans for a retro 80s look.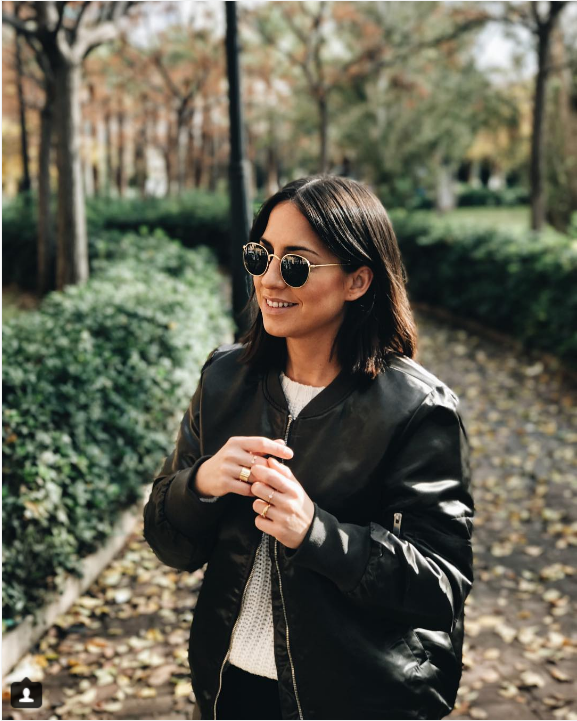 Source: @criscalatrava via Instagram
5) Bomber Jacket
If your boyfriend is a biker or a fan of the Fonz, then you may be in luck. Rather than splashing out for your own bomber jacket, borrow his leathers for a trendy look. The bomber jacket is an essential this fall. This can be a great idea even if your guy wears large – with bomber jackets, baggier can be better! Pair with a bandana for a 50s pinup look, or go 80s with an oversized bomber jacket with pulled up sleeves.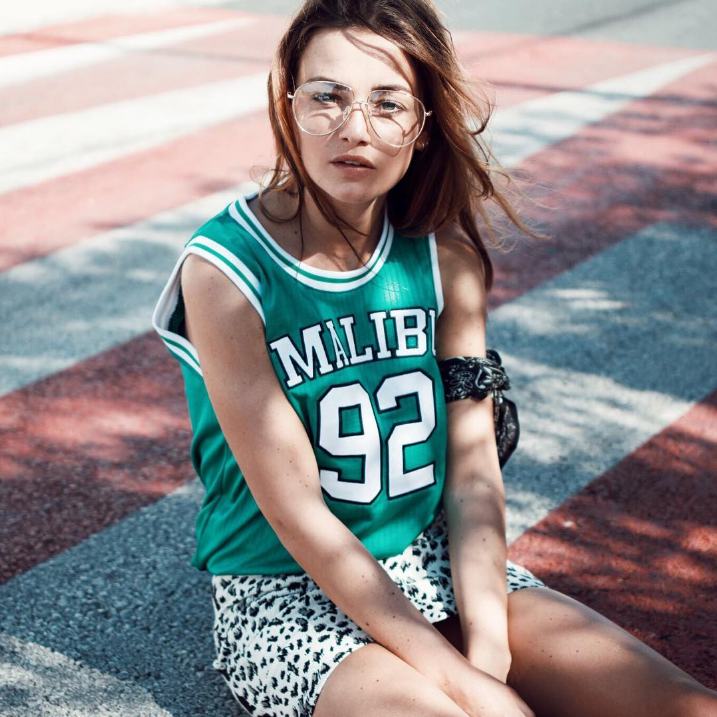 Source: @colourfulrebel via Instagram
6) Sports Jerseys
Take your man's favorite team's top and pair it with a skirt to turn that masculine jersey into part of a trendy outfit. Varsity jackets are also in this fall, so if you are dating an athlete then take advantage of his team's jacket for a trendy outfit. He'll certainly appreciate the effort, and you'll look hip and in.
Hopefully, this list has given you some useful tips for borrowing from your boyfriend's closet. Don't be afraid to experiment to come up with your own twists. If in doubt, ask your friends or social media followers.