Summer is well and truly over, and with winter being just around the corner, many of us are starting to think about updating our wardrobes – packing away the light dresses, shorts and t-shirts for next year and bringing out sweaters, cardigans, layers, and warm accessories. If you're in the process of updating your winter wardrobe, it's always good to know what the must-have items are for the season. This year, it's all about practical warmth – trench coats and Puffa jackets have once again became the look to be seen wearing. We've put together a list of items that you need in your winter wardrobe this year.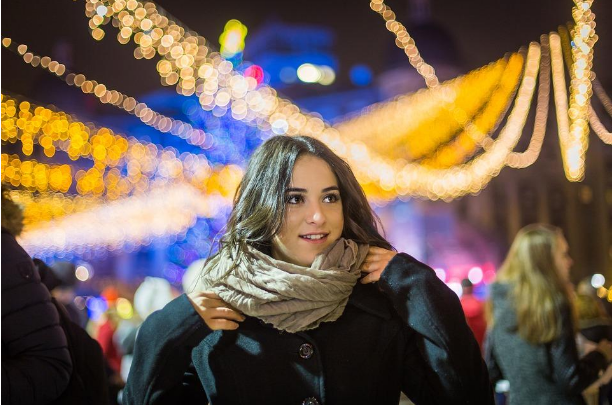 Trench Coat
Trench coats are big for a reason this year – not only are they comfortable and easy to wear, they're also very versatile and can look just as good paired with jeans and a sweater or with a smart business suit. Trench coats are also great for layering, so if you prefer to keep warm by wearing a couple of sweaters underneath a coat, this is the best style for you.
Sneakers
When it comes to footwear this winter, sneakers are taking centre stage. And, why not – sneakers are that comfortable, it would be a complete shame if we were restricted to wearing them only when playing sport. Whether you stick to classic Converse or simply opt to wear your gym shoes everywhere, sneakers are definitely a great example of how this season's trends are all about being comfortable, practical, staying warm and looking chic at the same time.
Big Sweater
Last but not least, one thing that every girl needs in her winter wardrobe this year is a comfortable, oversized sweater. Having a comfortable and warm jumper that you can pair with skinny jeans or leggings to keep warm and toasty in the cold is essential for winter. Opt for a jumper with a roll neck for extra warmth.
Woollen Socks
Now's the best time to invest in a good pair of warm woollen socks, as there's nothing worse than having freezing toes when you're outside in the winter! Woollen socks are the best to go for if you want to make sure that your feet are fully protected against the cold.
Oversized Scarfs
Last but not least, when the winter weather really kicks in and the snow starts to fall, you'll definitely be grateful for a warm, oversized scarf. This year, it's all about making sure that you're protected from the elements and looking great at the same time, with large scarves and wraps being the must-have accessory when it comes to staying nice and warm when the weather's gloomy. Checked patterns are expected to be hugely popular, although plain colours can look just as great and be more versatile when it comes to matching with outfits. Explore the range of cashmere scarves and wraps at Melanie Cashmere.
Which of these fashion items do you love wearing the most in the winter? We'd love to hear from you in the comments.