Hey my lovely divas! It is a perfect time to start searching for a sparkly holiday dress, isn't it? For today, I have made you a very interesting post that is called "5-Minute Holiday Eye Makeup Tutorials to Try This Season". I have rounded up the most beautiful makeup looks, from soft to dramatic, that you can achieve by following the steps of each picture. Are you excited? Do you fancy applying makeup? Let's take a look at the gallery and draw some inspiration. Enjoy and have fun!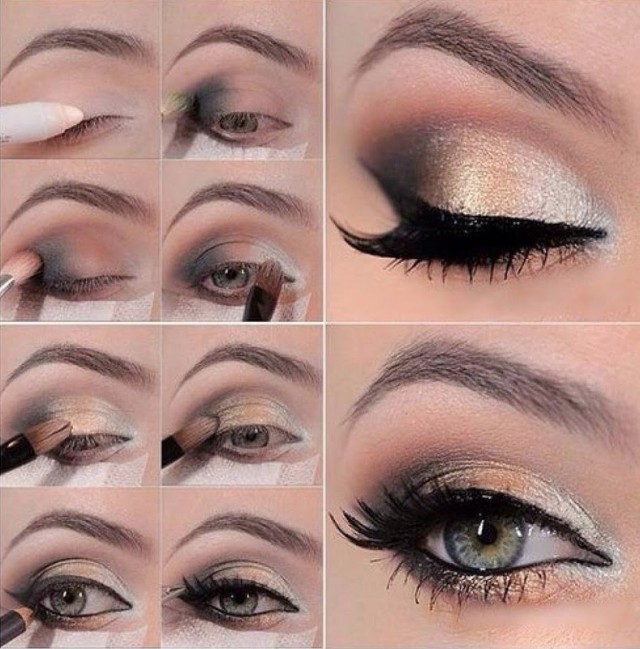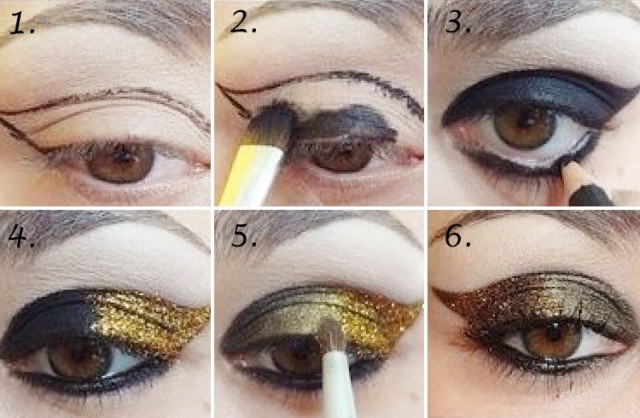 I advice you not to match the makeup to the clothes that you are going to wear. If you decide to wear bold and dramatic prints, then apply neutral makeup. But, if you decide to wear a sparkly dress, then you should go with a smokey eye. If you wants to add drama to your whole look, then consider applying shimmery eye makeup.
Before applying makeup, you should definitely exfoliate your face first. That's because the blush and the foundation go on more smoothly. The secret to an astonishing look is not in the makeup, but in a fresh and clean face. A staple in any makeup artist's bag are the highlighting pens, which actually act as a brightener.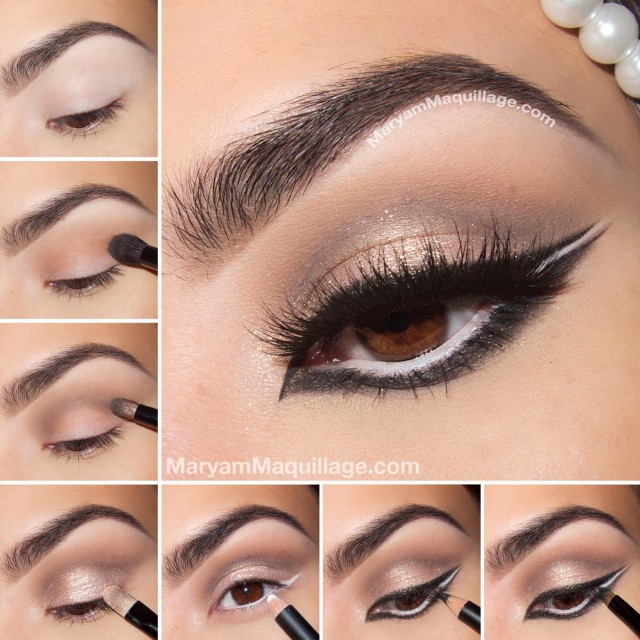 image via www.maryammaquillage.com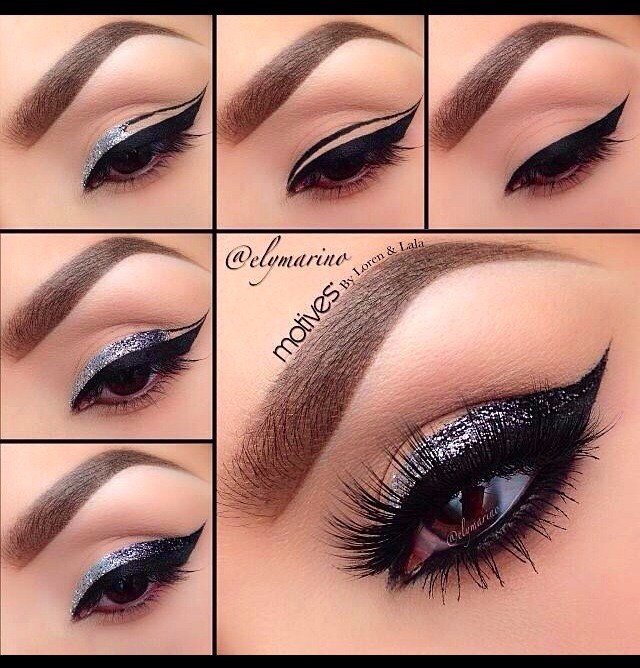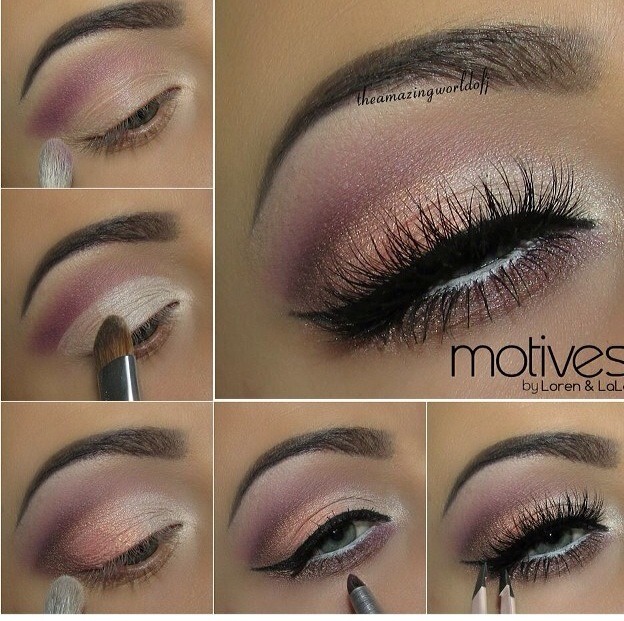 When choosing makeup to complete your holiday look, decide if you are going to highlight your mouth or eyes. You should never apply red lipstick with dark, smokey eyes. If you apply it both, there is a chance to look like a clown. If you decide to apply light lipstick, you should keep the rest of your makeup bright. You can only use light shadow on lids and mascara. If you fancy applying dark smokey eye makeup, then you should lighten up your lips with a sheer lipstick.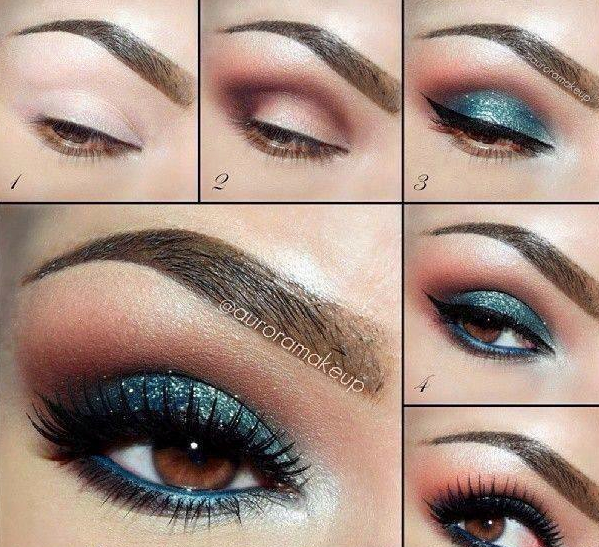 What do you think about these holiday eye makeup tutorials? Do you find them easy and quick? Would you dare to complete your outfit with one of these makeup ideas? Which one is your favorite? You can share your opinion in a comment below! If you have some other ideas, you can share them in a comment below too.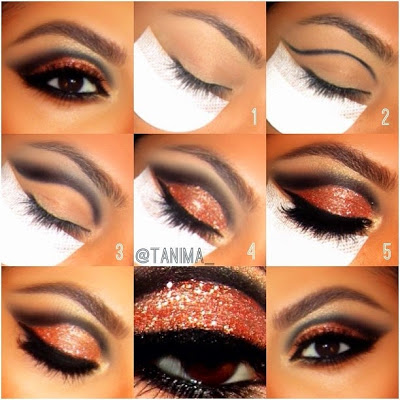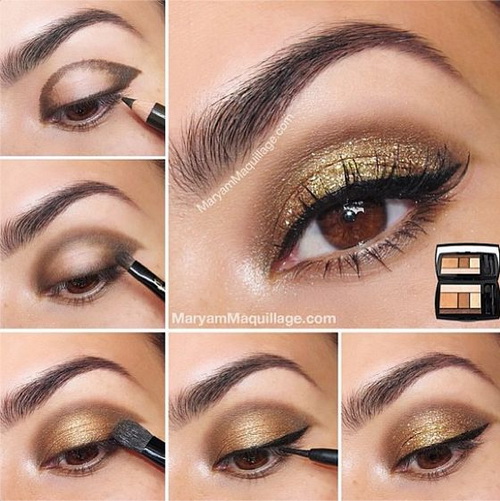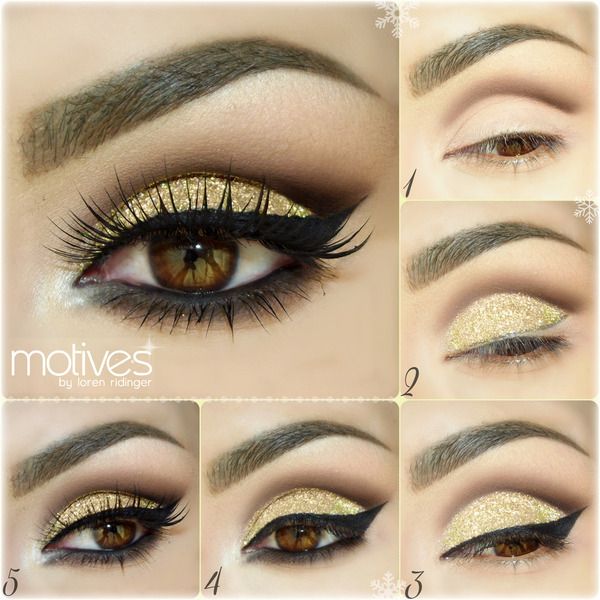 I truly hope you have found these holiday eye makeup tutorials interesting and you will try them out. The last idea is my favorite, which one is yours? Thank you for reading! Enjoy in the rest of your day and don't forget to stay up to date with the content of Fashion Diva Design!