Whether celebrating the American Independence with a big bang with a huge group of friends or observing it quietly with a chosen few, you can always paint your nails with white, red and blue nail enamels to capture the spirit of independence. Not necessary to walk the beaten path of having the 4th of July nail designs with the American flag painted on nails. Go for different types of 4th of July nail designs like block nail art or firework nail art with the same color combination.
Show your creativity by painting polka dots with the same color combination on your nails for the Independence Day. You can also jazz it up by using tape on your nails as part of the 4th of July nail designs. Come on, after all it is the Independence Day. Let your nail design depict the independent spirit inside you which implies the true celebration.
Let your creative juices flow and begin by painting the base of your nail red. You can actually have it painted in blue or in white also. Once the base dries up completely, start drawing straight lines from the nail base going upwards by using a striper brush. These lines representing the firework sparks will give the design a unique look. After you have completed drawing the lines, add more zing to it by using gold or silver nail polish stripes.
You can dabble in the block nail art by creating different sections on the nail for the red, white and blue colors. It is quite easy to paint the nails in this way and once you have finished painting add gold or silver glitters to make it more appealing. By experimenting with these ideas of 4th of July nail designs you can celebrate your Independence Day in a colorful way.
Beautiful 4th of July nail designs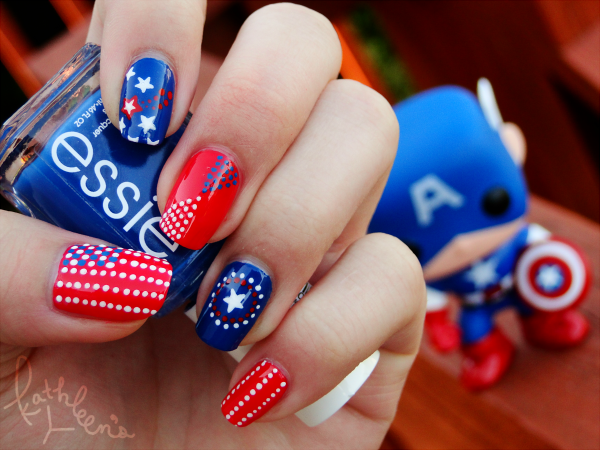 Image
source
.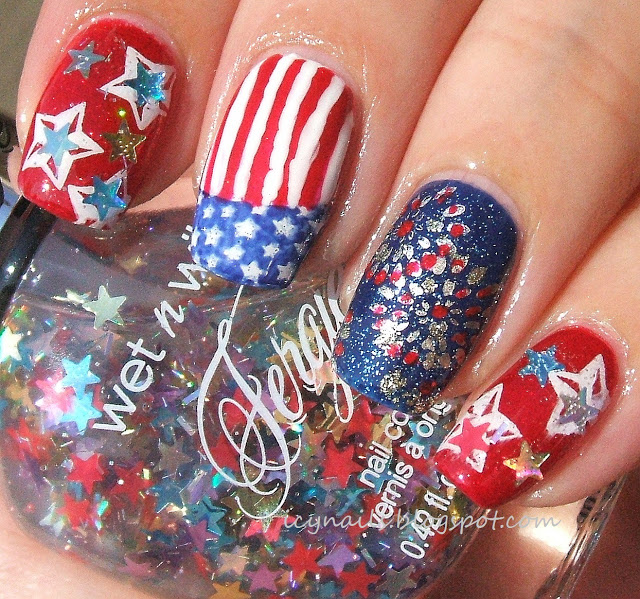 Image
source
.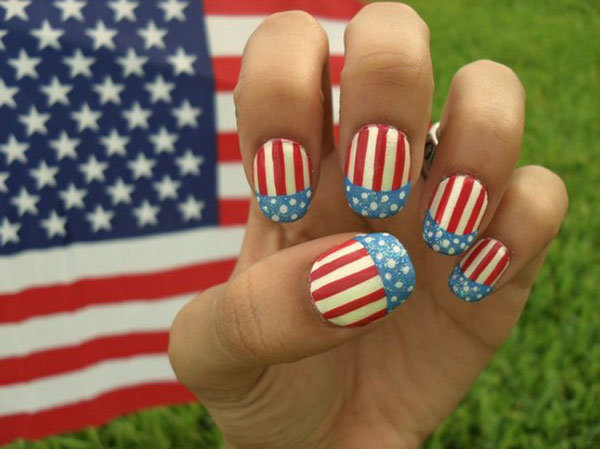 Image 
source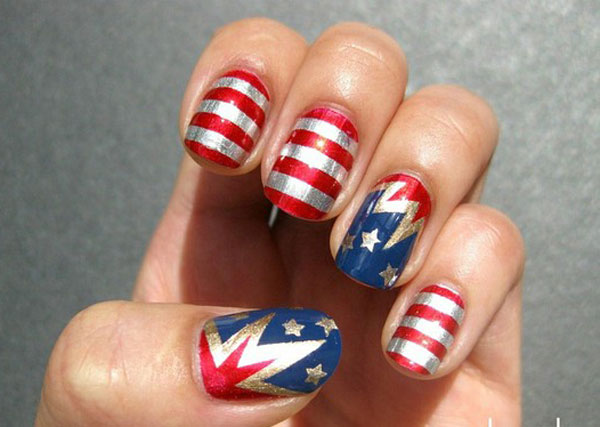 Image 
source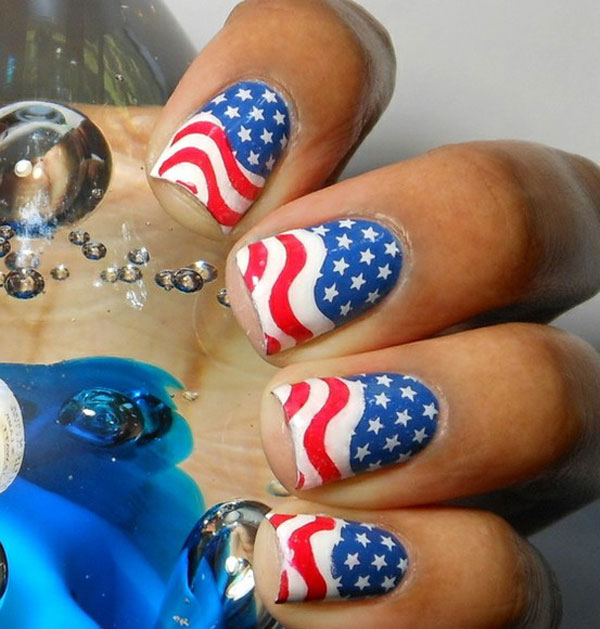 Image 
source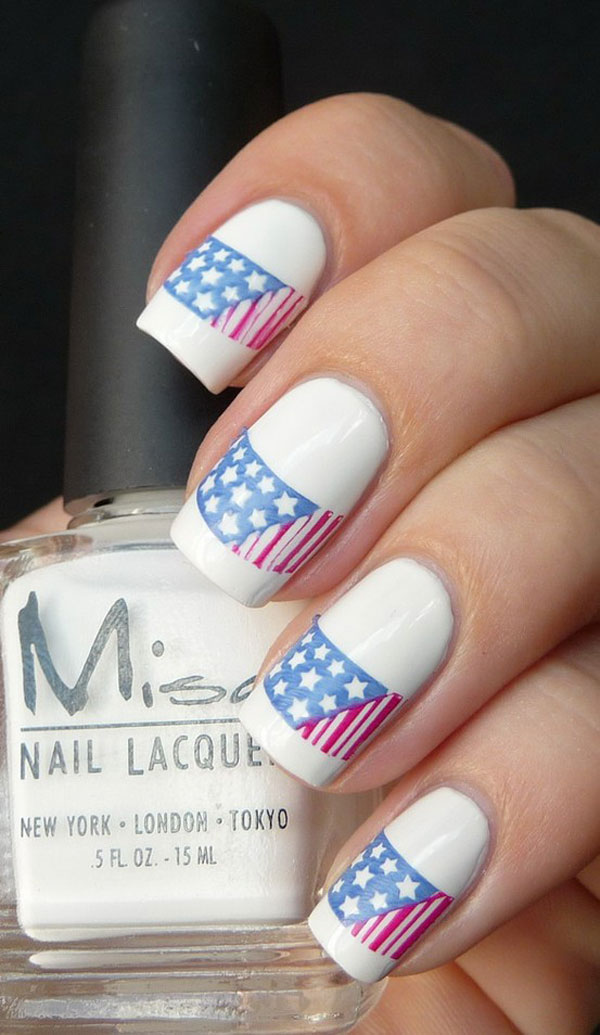 Image 
source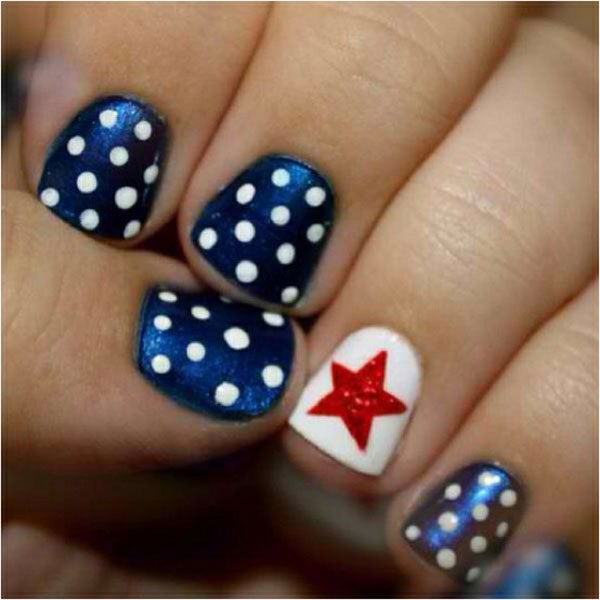 Image source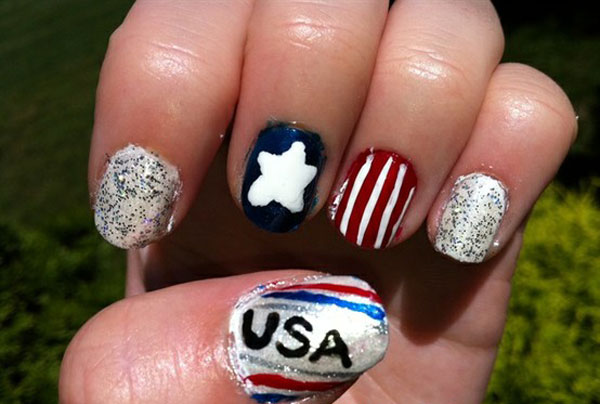 Image 
source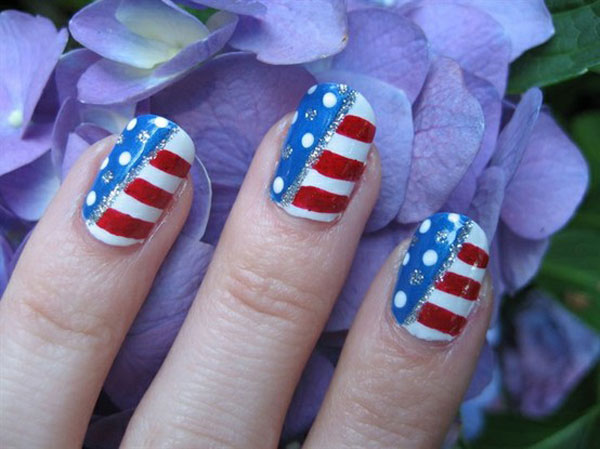 Image 
source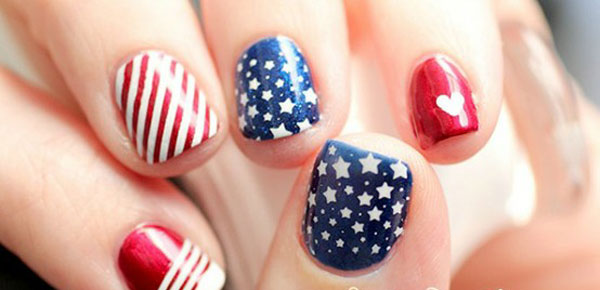 Image 
source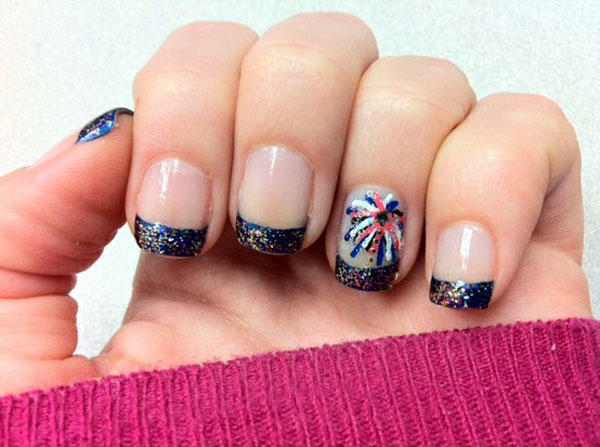 Image 
source
Image 
source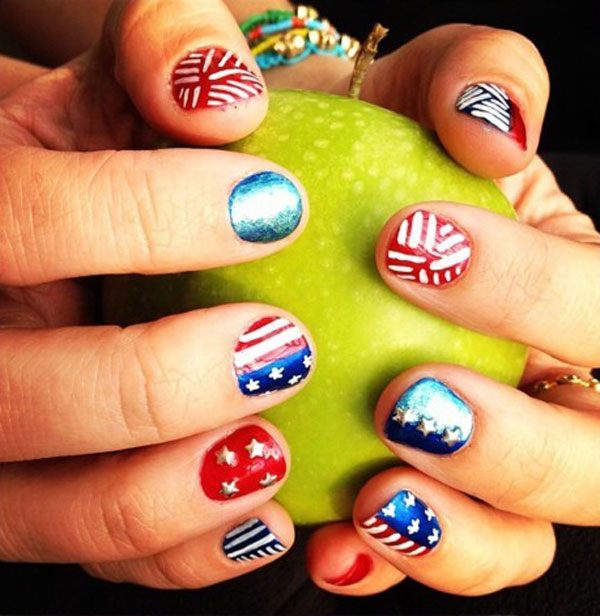 Image 
source
Image 
source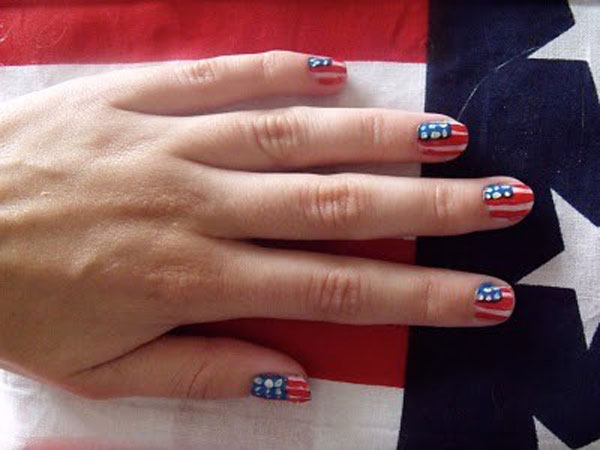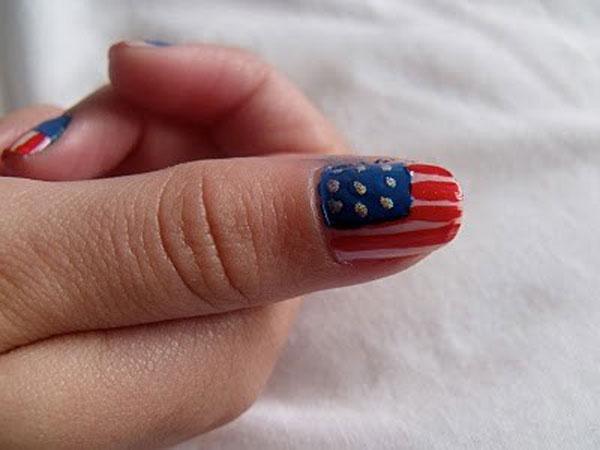 Image 
source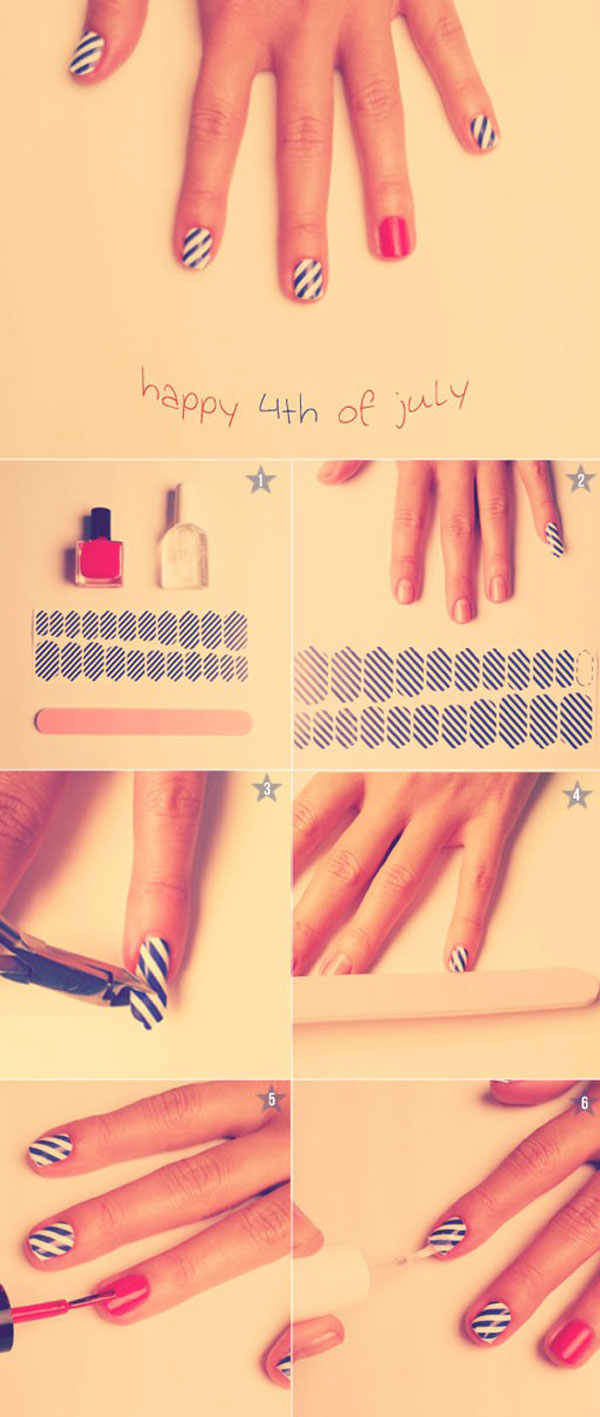 Image 
source