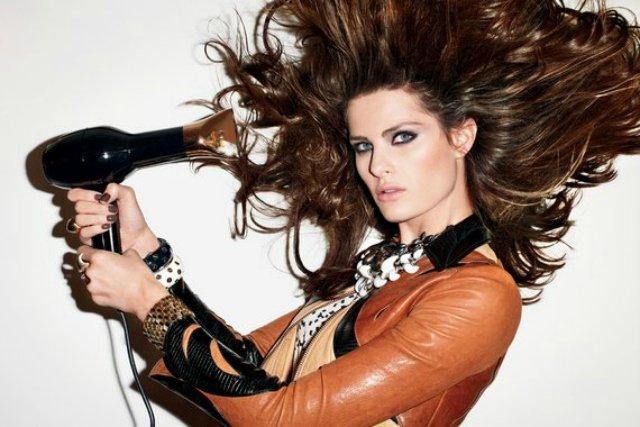 Human Hair Extensions has been considered to be one of the girls' essentials when it comes to achieving that glorious looking hair. Getting only the finest quality of human hair extensions is also crucial in attaining that natural looking hair, and should also provide you with flexibility when it comes to styling it.
Heat application is highly inevitable when it comes to styling tape in hair extensions and clip-ins. Most of the time, despite the use of heat protectant sprays, heat styling tools are still sure to leave traces of damages overtime just as it defaces our natural hair.
Luckily, we do not always need to make use of heat emitting tools to achieve the hair that your girl friends would be envious about. Here are 6 hair styles that you can do with your clip and tape extensions without heat application.
THE TWIST
Hair Extension Type: Clip In
Complexity: Simple
STEP 1. Brush your hair using your favorite loop brush to remove any tangles and part your hair the way you always do.
STEP 2. Take one side of the hair and twist it until it reaches the center-back of your head.
STEP 3. Secure the twisted piece of hair with bobby pins.
STEP 4: Repeat step on the other side.
STEP 5: Make sure both sides of the twisted hair are symmetrical and are secured with extra bobby pins so none of the hair will fall out.
STEP 6: Take a bow of your choice and place it where the bobby pins are to cover it up and voila!
THE GLAM UP PONY
Hair Extension Type: Clip In
Complexity: Simple
STEP 1. Take a section of your hair from the crown part resembling a mohawk parting.
STEP 2: Pull the section of hair towards your forehead or flip it then clip a piece of hair extensions on it. You can add 2 or 3 weft of clips should be enough. This will help thicken your crown area.
STEP 3: Pull your hair up into a ponytail using only the mohawk sectioning you prepared earlier and leave the rest of the hair down. You can tie the hair as high as you want it to be.
STEP 4: Hide the elastics by using hair accesories like a cute little bow or any hair accents you have on hand.
TOPSY TWIST
Hair Extension Type: Tape In
Complexity: Moderate
STEP 1. Grab a section from the top on both sides with the hair extensions and tie both sections at the back with an elastic.
STEP 2: Take the ponytail and split it right in half. Fold the ponytail in then pull it underneath. You should have a twisted hair after pulling the hair out.
STEP 3: Take another hair sections on both sides just underneath your top sectioned/twisted hair, tie it towards the back and repeat step 2.
STEP 4: Jazz it up a bit by adding a little fish braid to the end of the ponytail, although this is optional.
PLUMP UP
Hair Extension Type: Tape In
Complexity: Simple
STEP 1. Brush your hair with your favorite loop brush to remove tangles.
STEP 2: Part your hair using the arch of your brow as your guide to create one side part. Make sure the tapes are not visible when you do this.
STEP 3: Backcomb the hair underneath to help create gorgeous volume.
STEP 4: Complete this look by tucking the hair on the other side behind your ear or simply adding hair accents like tiny shimmering clip pendants.
Hair styling doesn't always have to use heat. There are hundreds of hairstyles that are hair extensions-friendly and doesn't require heat application. Most of all, the quality of the hair extensions that you buy count the most. So if you are looking for top quality clip in hair extensions in Sydney or tape in extensions, check out our online store and choose from our wide range of hair extensions that will surely match your style.