Hey my beautiful ladies! Halloween is one of the most fun and interesting holiday and is just around the corner. Are you excited? Have you found a costume? You can choose any costume you want, from scary costumes with blood to soft and lovely with pearls and crowns. I have already shown you some interesting Halloween makeup ideas in my previous post and for today, I have 23 Frighteningly Amazing Halloween Nail Designs. The nails are as important as the makeup, so keep reading if you want to stand up from the crowd.
Halloween is not only about candy corn and pumpkins, but there are many more things that can be translated to your nails, like ghosts, monsters, spiders, leaves and everything related to this holiday. You can use your imagination and draw something by yourself with spooky, bright and bold yellows, oranges and reds.
For those who want to keep their manicure simple, the best thing to do is to polish their nails black, red or orange. If you want simple, yet spooky design, you should use the dotting tool and draw spiders, monsters or eyes. Let's take a look at the gallery below and draw some inspiration. You may finally find a Halloween nail art that will fit perfectly to your costume.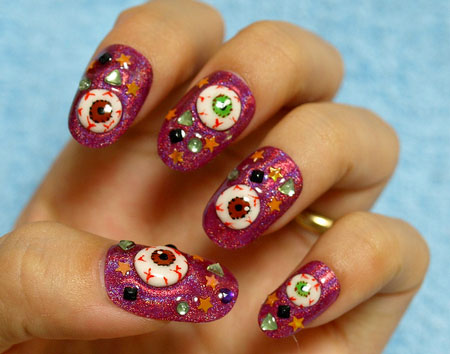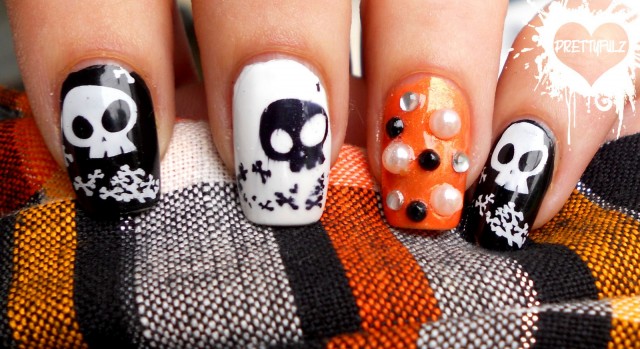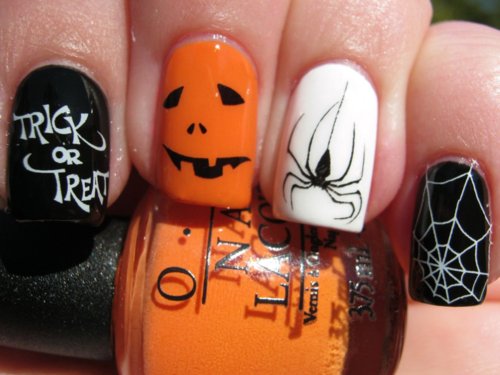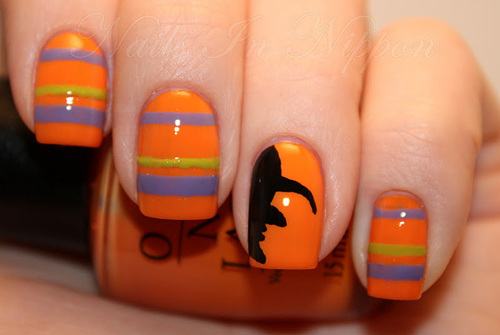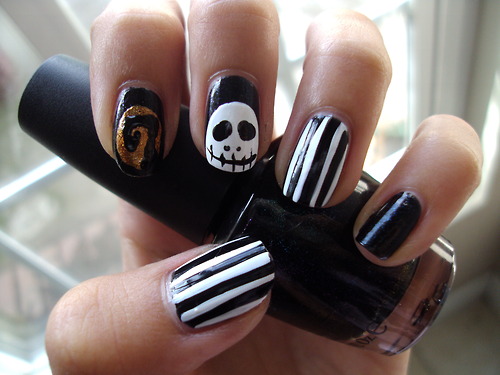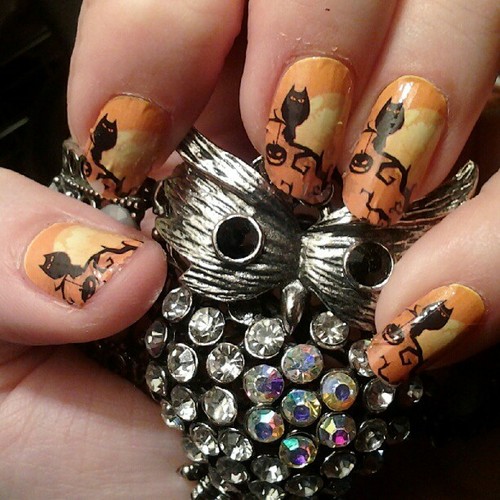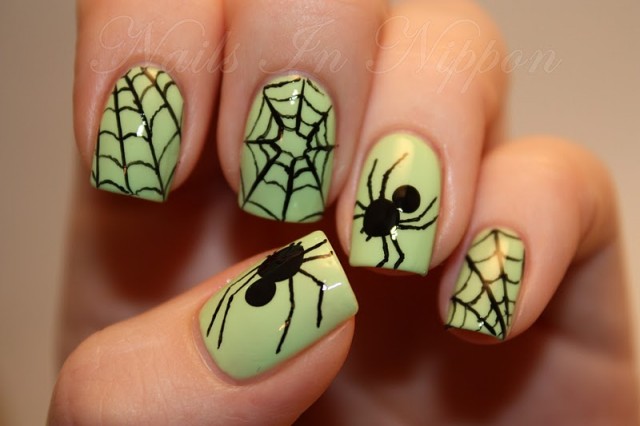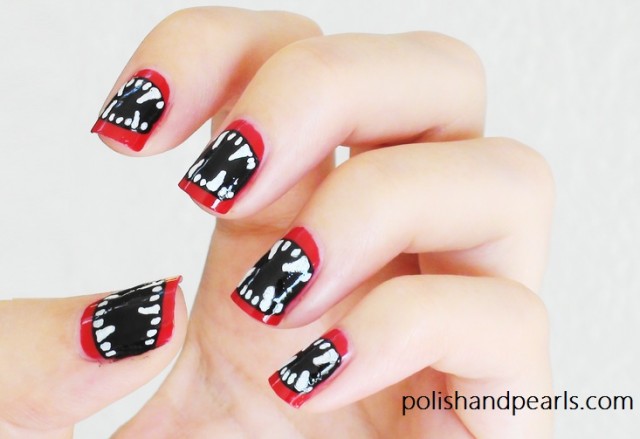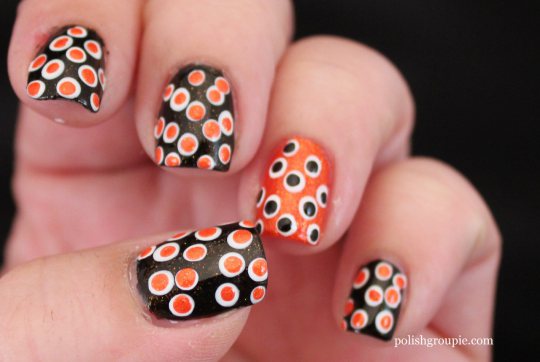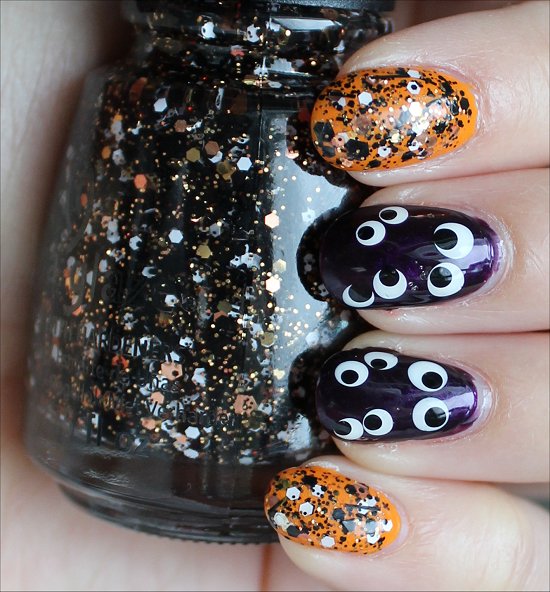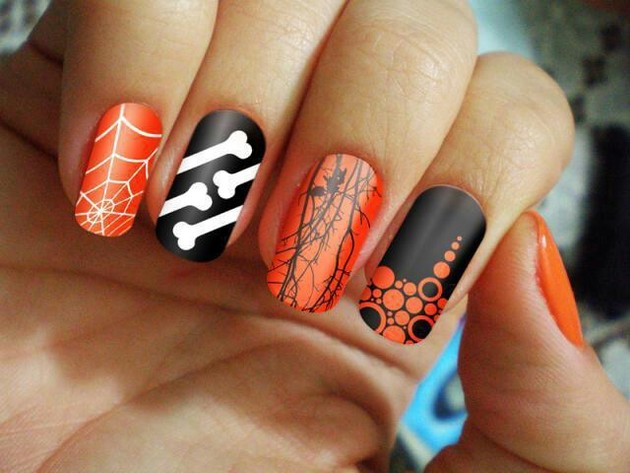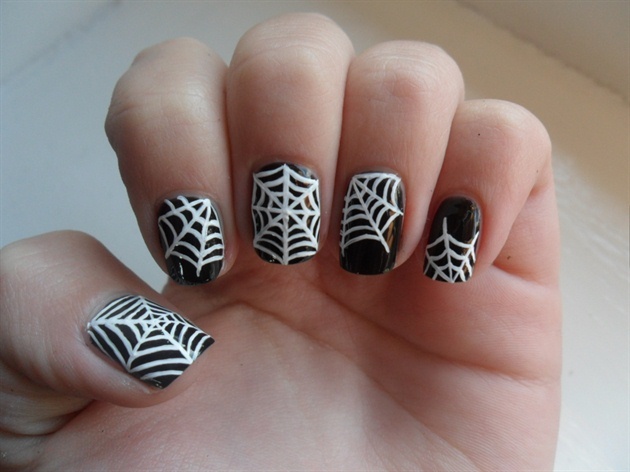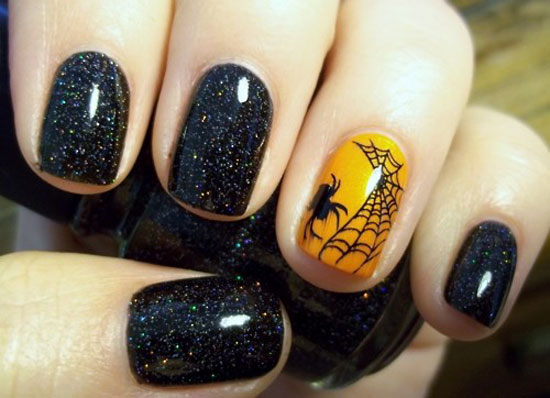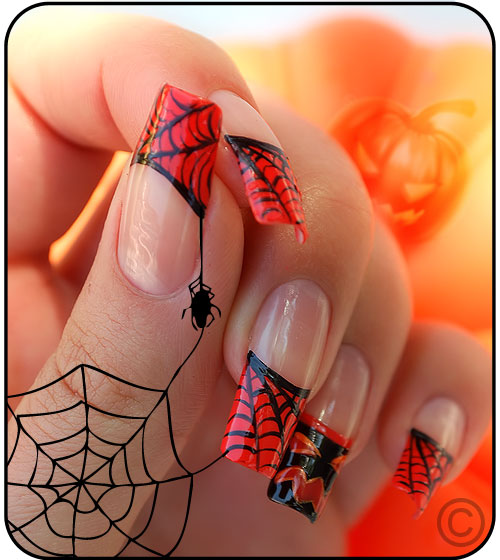 These nails are really creepy and I can't decide which one to try it first. Some of these Halloween nail designs require more time and drawing skills, wile some are pretty easy and quick. Did you noticed that black, white, red, orange and green are the most common polish colors? If you don't have them, hurry up and go to the store to buy them. Pick the design that you like the most and try it out. You may need two or three times to try it before you get the result as the one on the picture. Thee googly eyes are one of the easiest nail designs in this collection. If you are not in the mood to experiment, you don't have time or you are not good in drawing monsters or ghost, you should try the googly eyes design.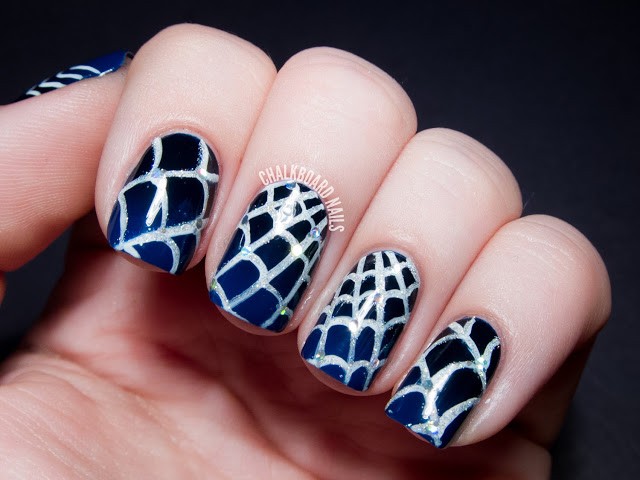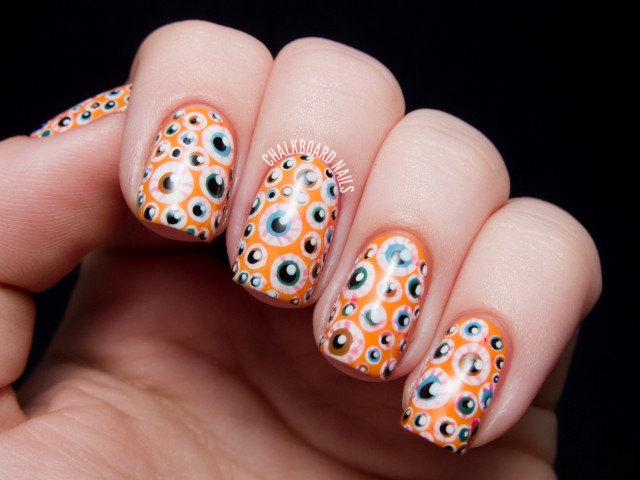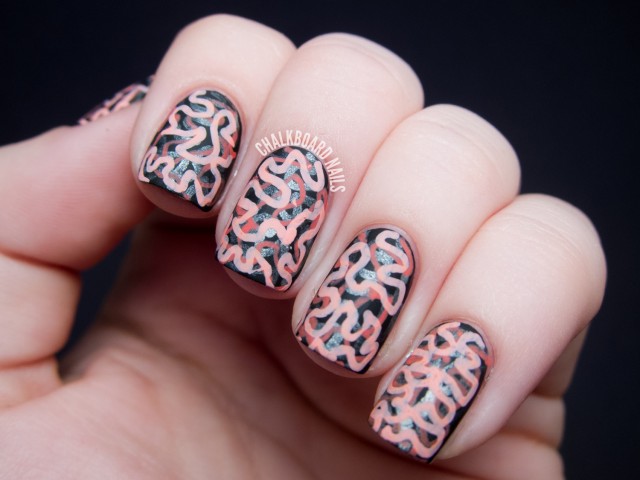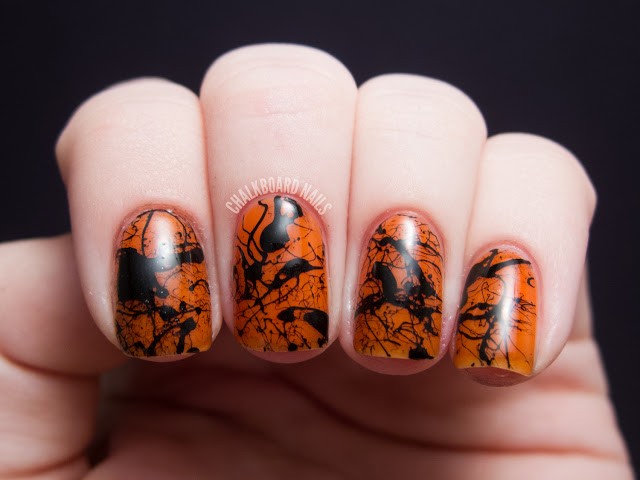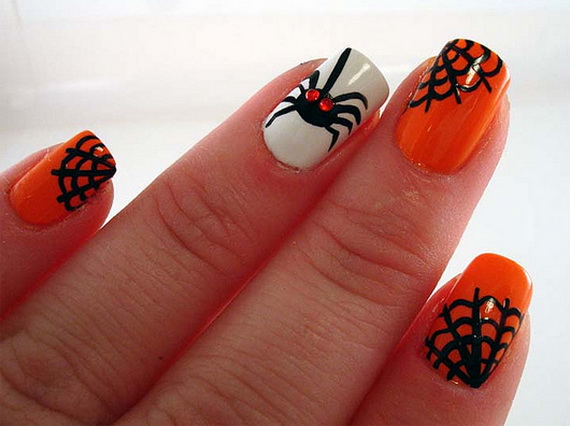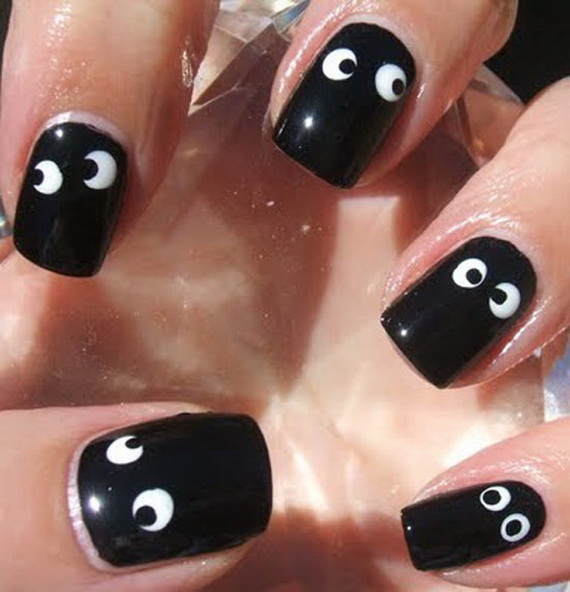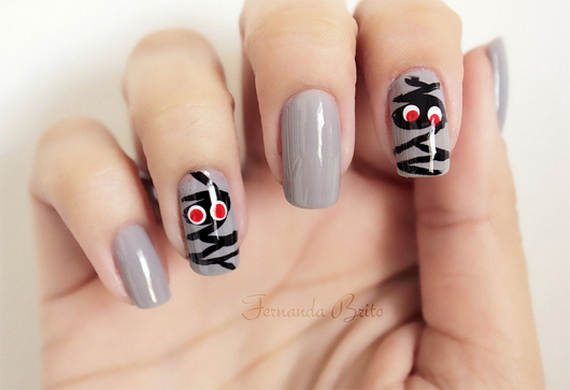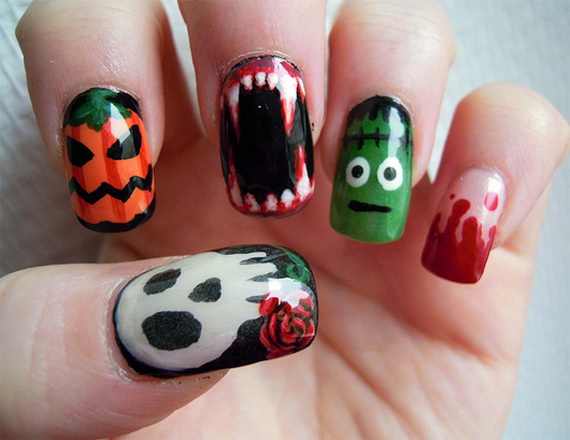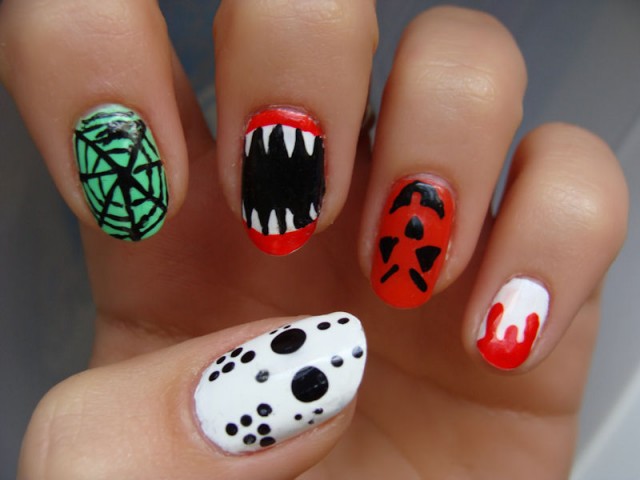 Do you like these Halloween nail designs? You can share your opinion in a comment below. Enjoy in the rest of your day and stay up to date with the contents of Fashion Diva Design!