Hey my dear ladies! I have made you a collection of 17 Awesome Bathroom Organization Ideas that will help you organize your bathroom easily. It doesn't matter is the bathroom, small or big, if there is a good organization.
Besides toilet paper, towels, toiletries, cleaning supplies, you may also want to store your makeup and some other items in your bathroom, but there isn't such a space. These ideas below, will show how to organize everything in the best way. The ideas that I have chosen for you are very practical, convenient and charming. It's all about clever organization, so let's take a look at the gallery below!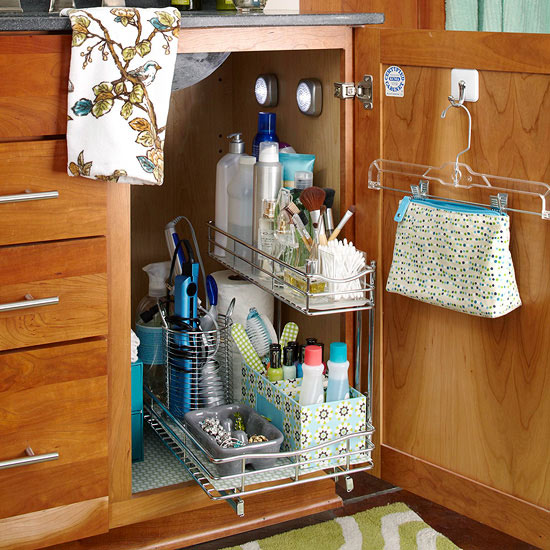 Over the door racks are very useful and clever solution for hanging the towels.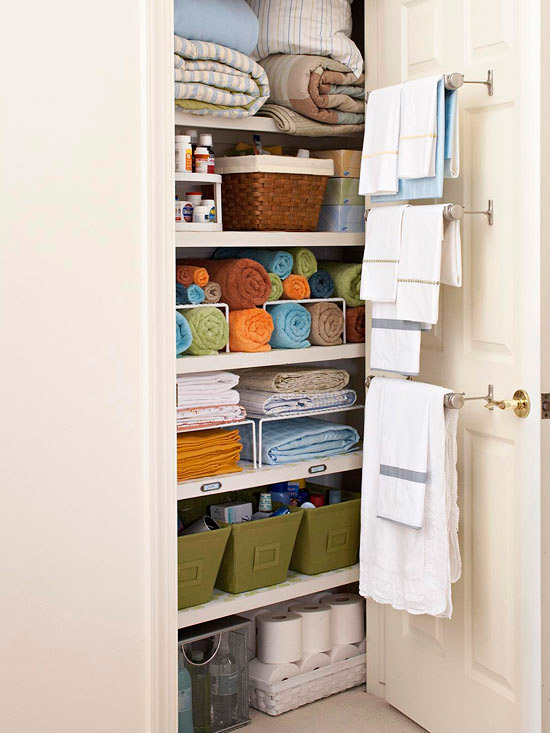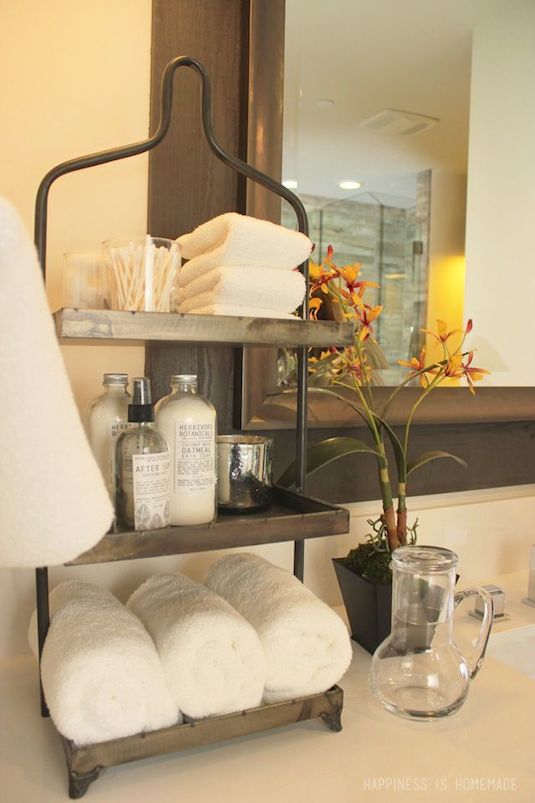 Open shelves hold baskets can look pretty amazing in your bathroom, especially if the baskets are filled with colorful soaps, perfume bottles and candles.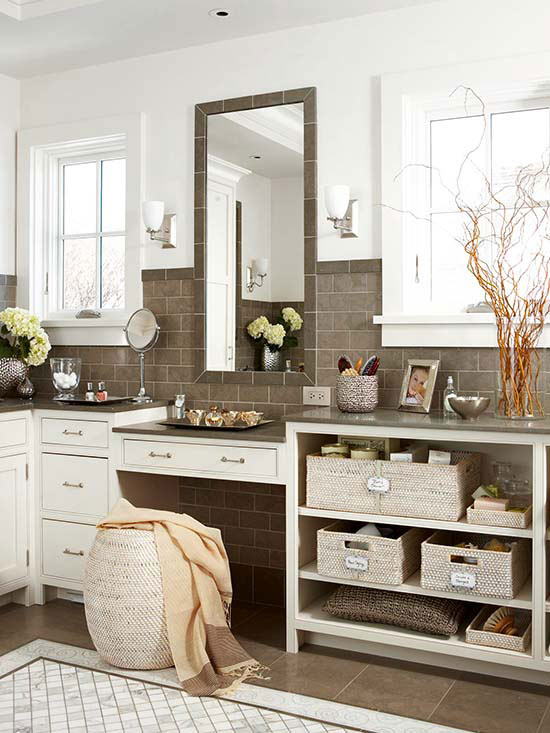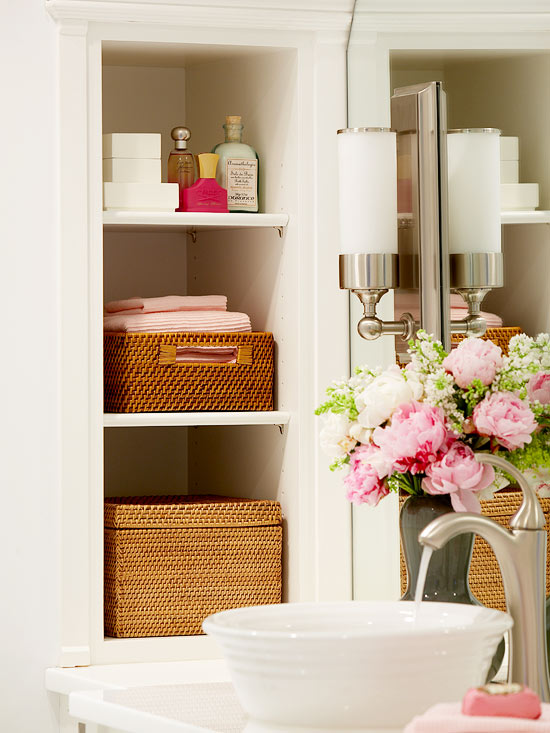 A shelf that fits over the toilet will save you a lot of space and will make your bathroom more sophisticated and modern. This shelf creates a comfortable and relaxed beach house atmosphere. I think that this a good option to store all of your toiletries on a dry, clean and neat place.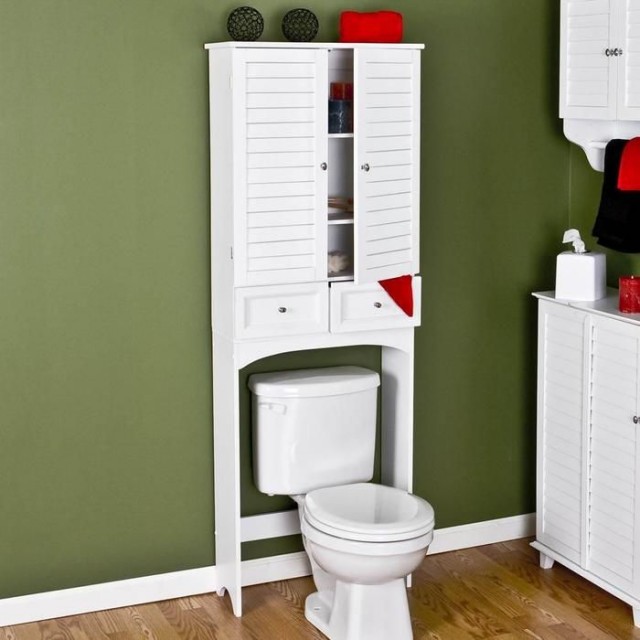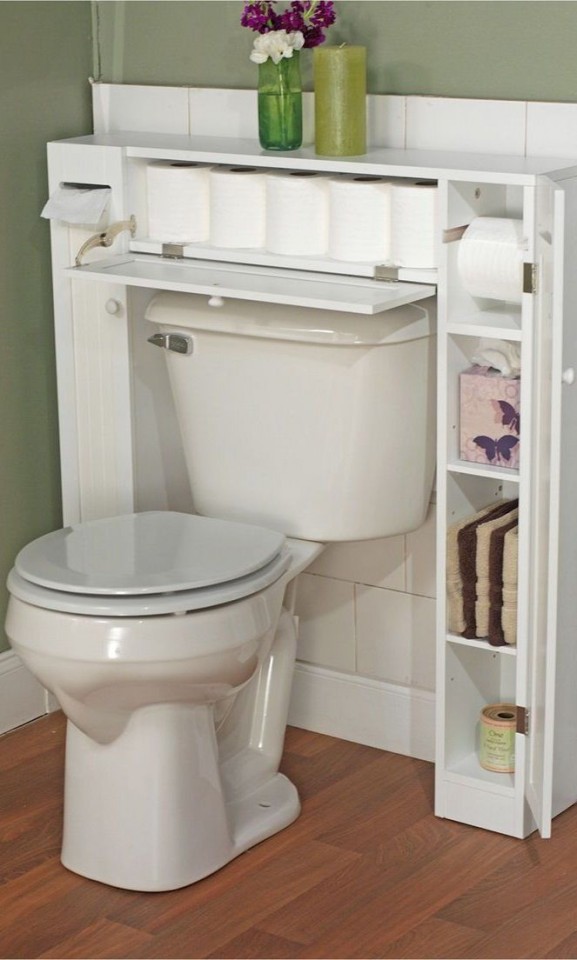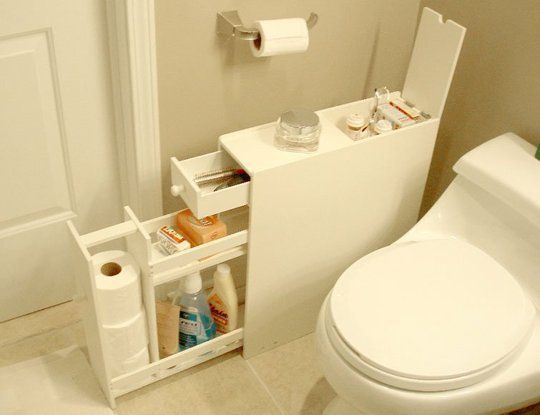 Your cosmetics, bath oils, shampoos, towels and the baskets with makeup can be placed under the sink. You have an option to add a paper holder on the drawer too.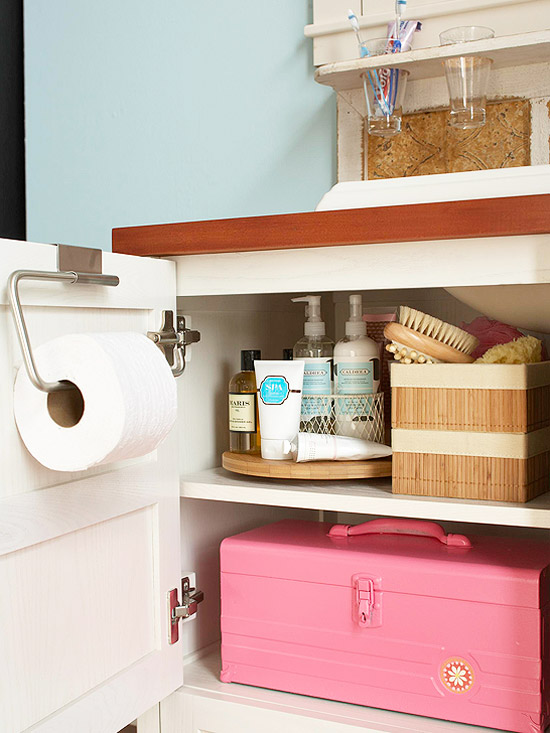 You should organize every corner of your small bathroom. The space above the door should also be utilized so, consider hanging a shelf above the door. You can put baskets, toilet paper and every other item here.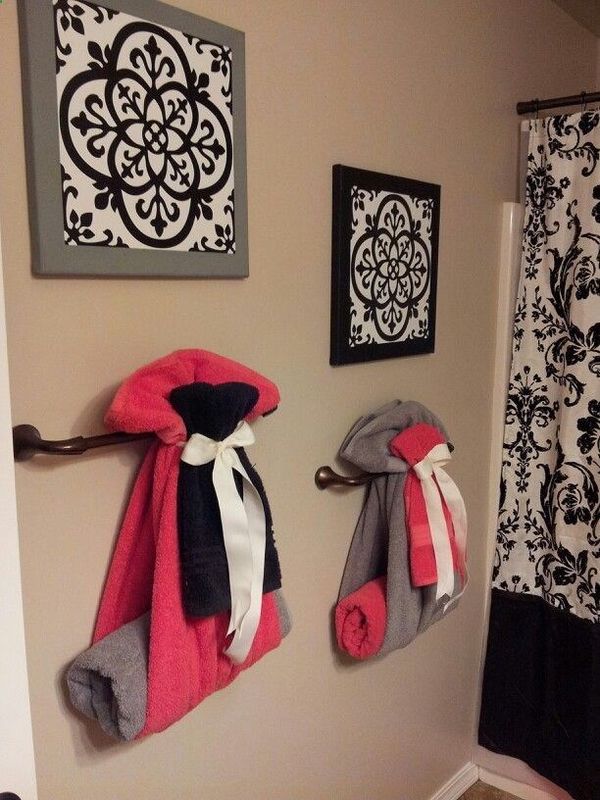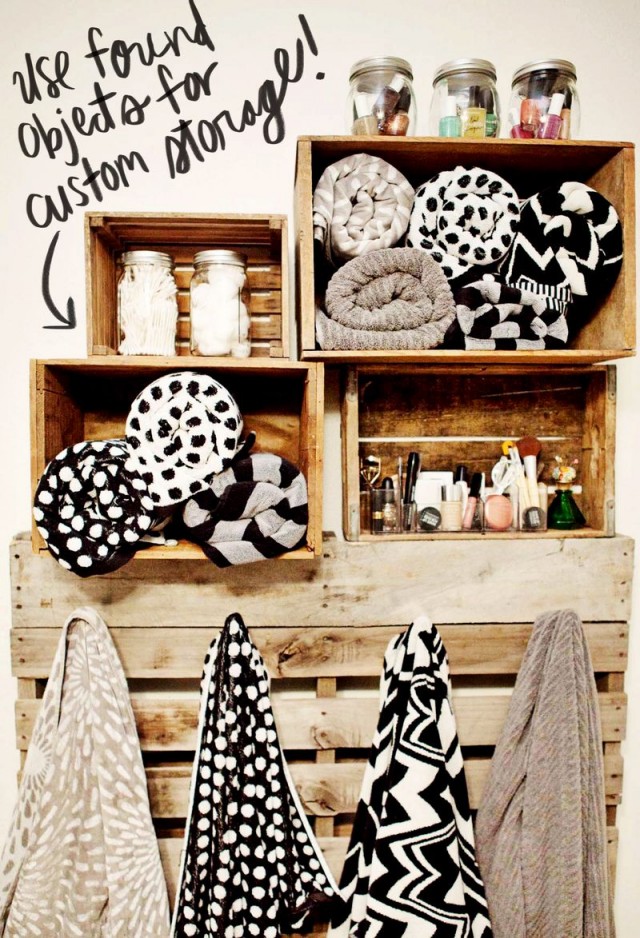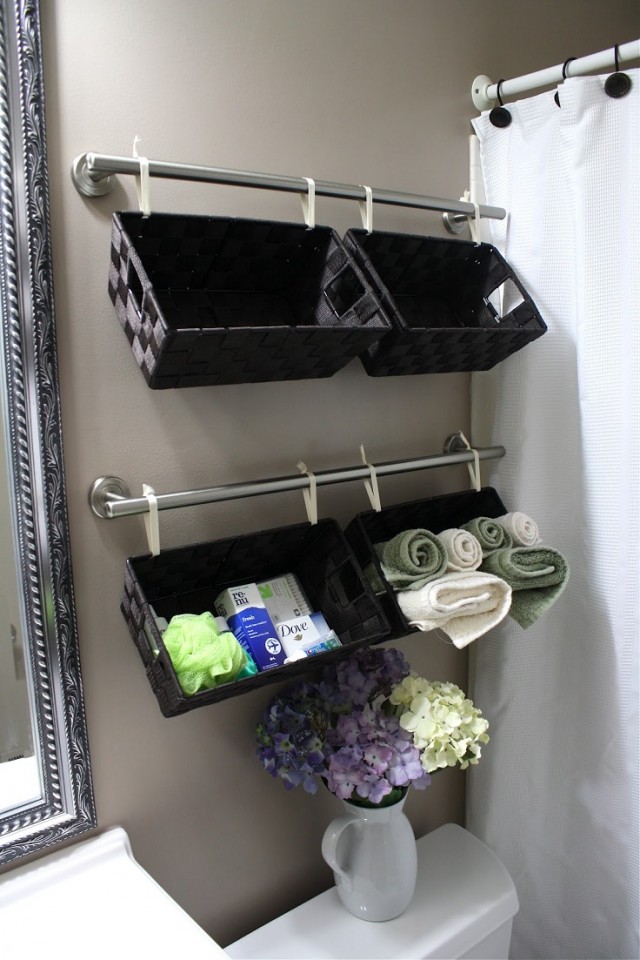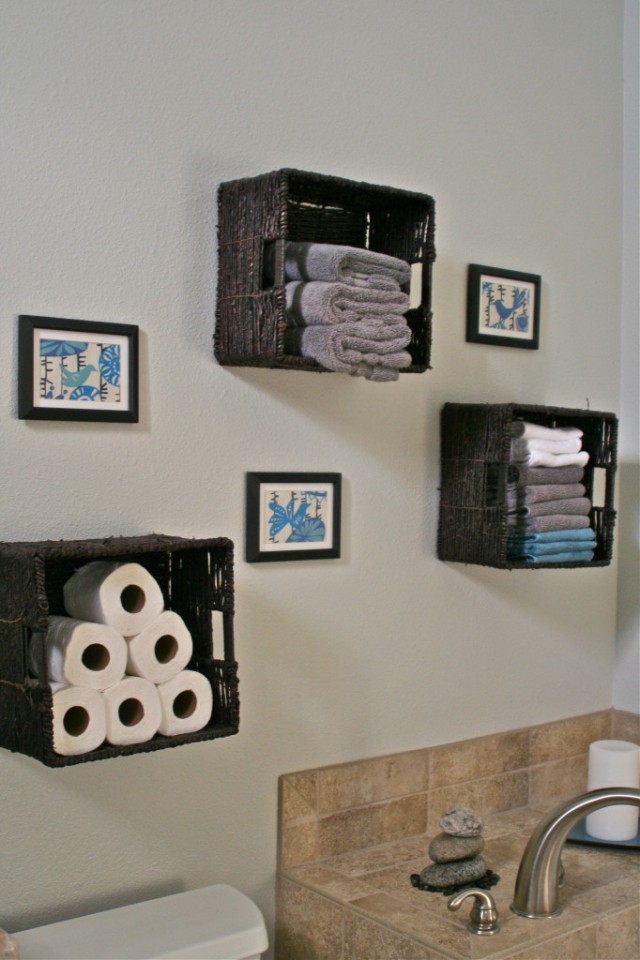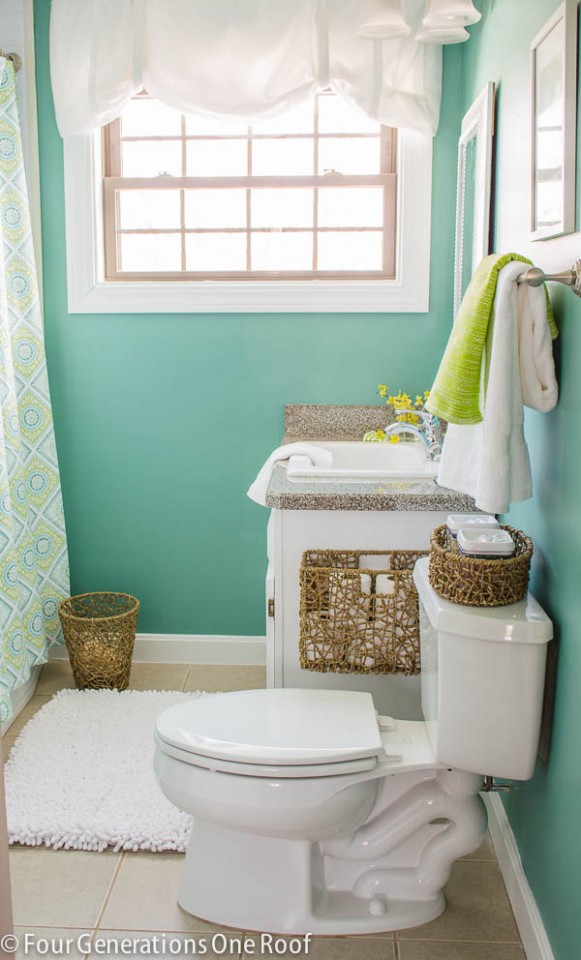 Towels and towel papers are very tricky for storing. Plus, you should find a dry and neat place to store them. The hanging baskets look very beautiful and sophisticated in any bathroom and they are very useful and functional too. There are baskets in every color and every size, so there's nothing to worry about. Pick some interesting basket designs for your bathroom and hang them on the wall. If you don't know where to put your cosmetics, then choose bigger baskets.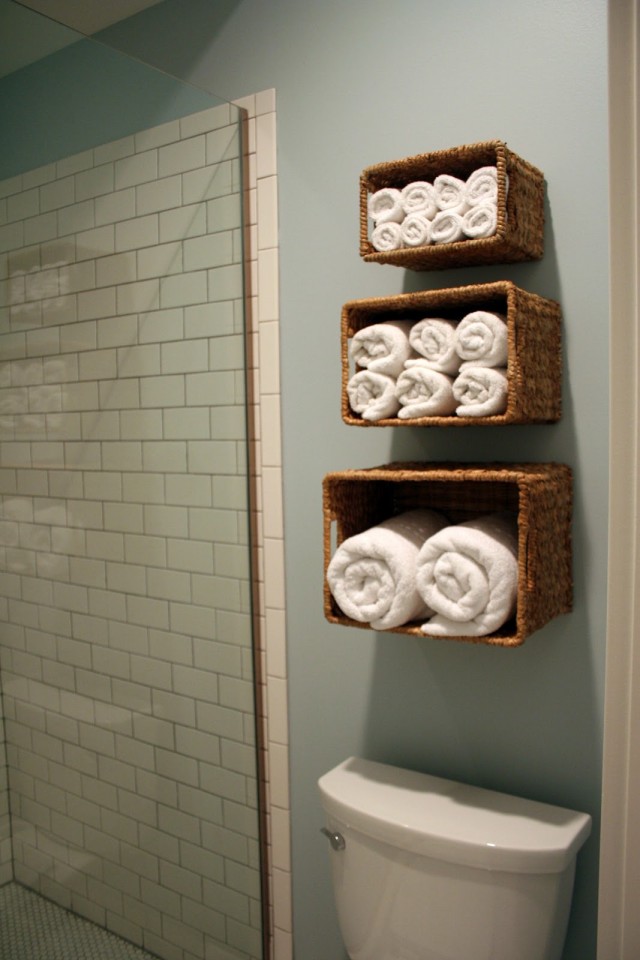 Did you like these organization ideas? Feel free to leave me a comment below. Enjoy in the rest of your day and stay up to date with the contents of Fashion Diva Design!