Fall is on the corner and we should update our attire if we want to stay stylish and fashionable. There are million ideas of what you can wear in fall on the net, but I have selected only 16 for today. All of them are very beautiful and trendy. Plus, in the gallery you can find pieces for every taste, age and occasion. Let's check them out and draw some inspiration.
The outfit below is my favorite and I can't take my eyes of it. It looks very modern and sophisticated.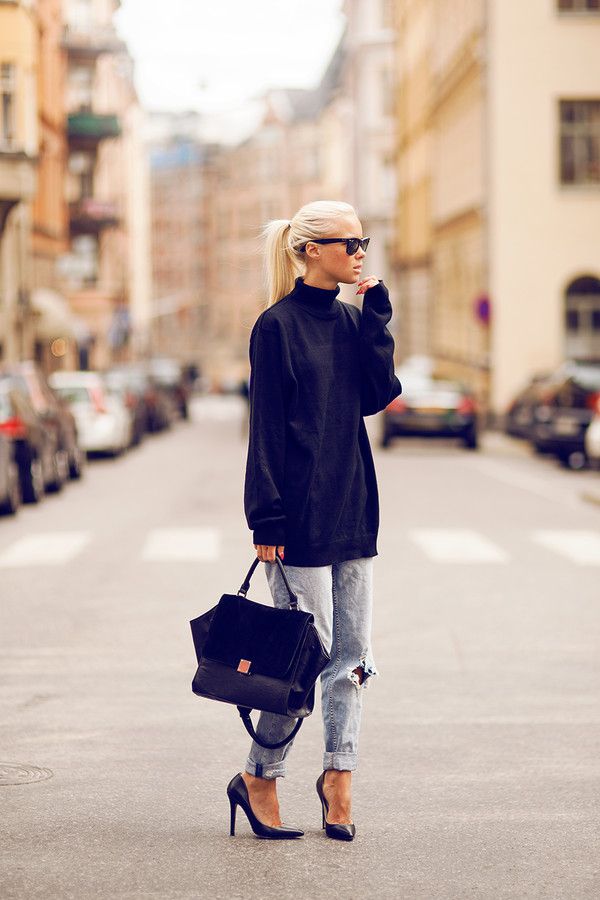 You can break the monotony of head to toe black with an orange jacket. It looks amazing and stunning!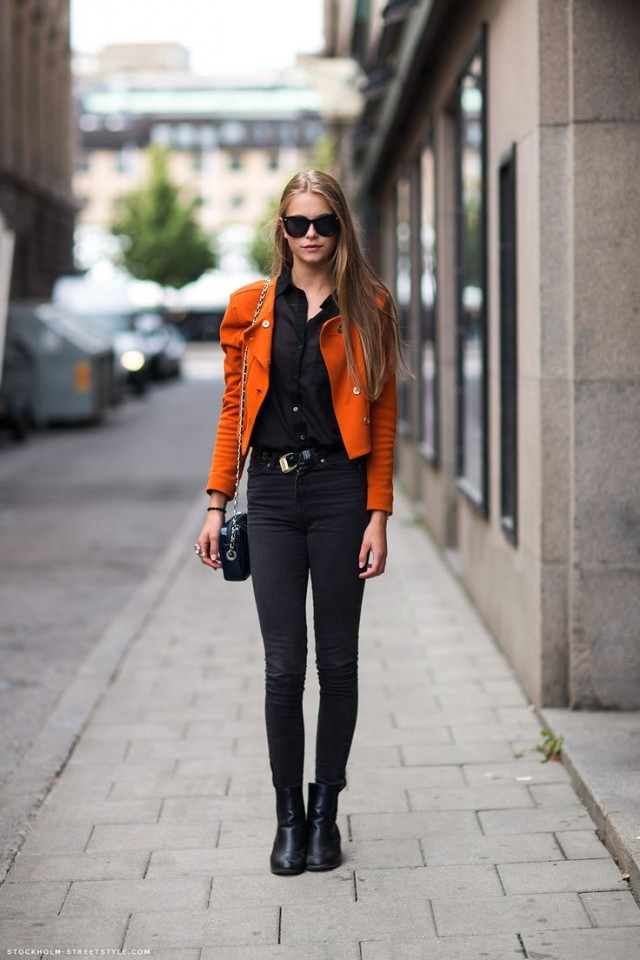 The sequin jacket adds a touch of glamour to the casual outfit. Do you like it?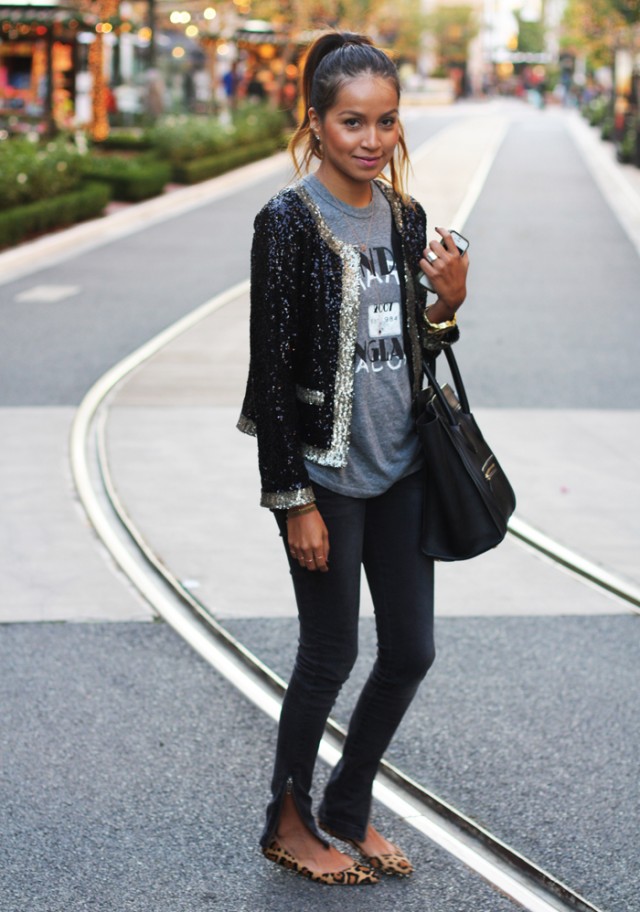 If you were wondering what to wear to work in fall, then this outfit below is perfect for you. I just love it. It is very classy and sophisticated and it can be worn to every formal event.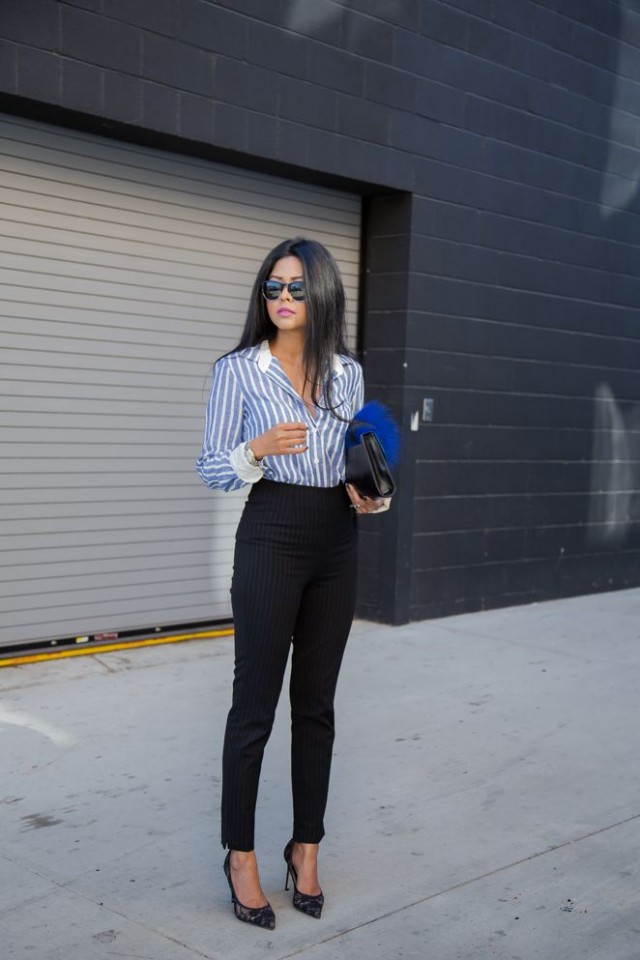 Sophisticated and stylish. This outfit below is perfect for your next business meetings, interviews and other formal events.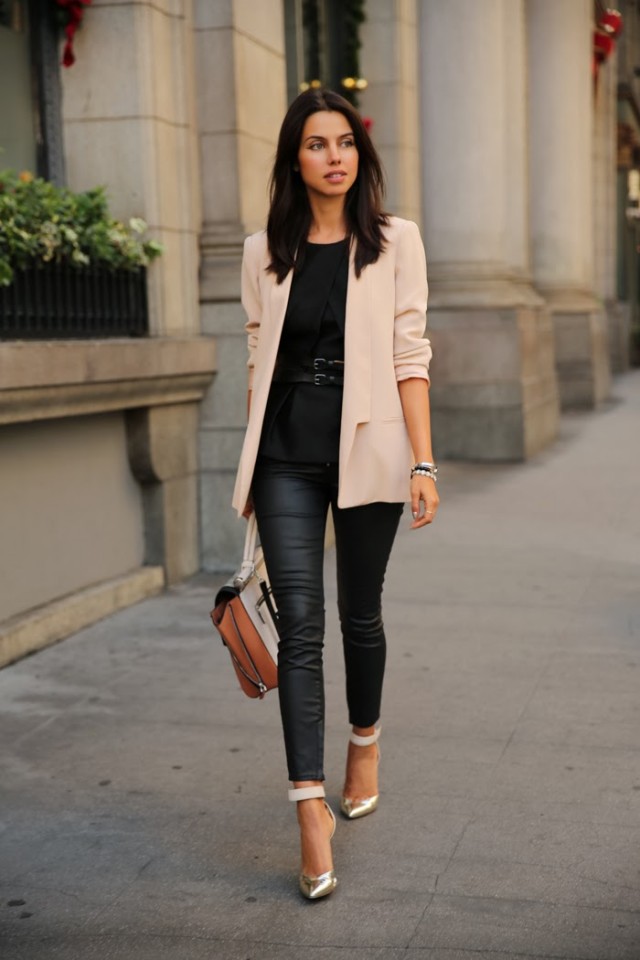 This outfit is very similar to the previous one. Which one do you like the most?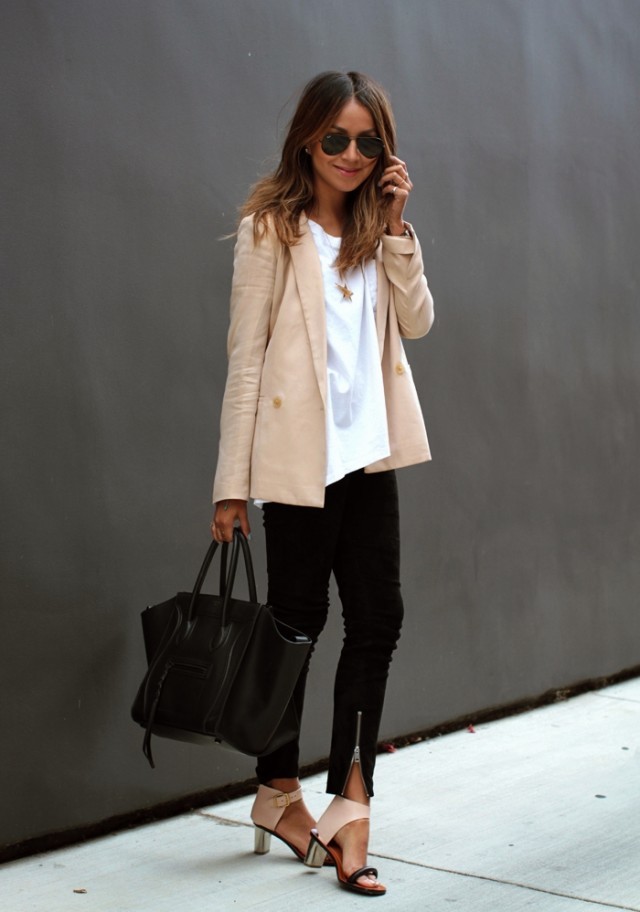 Lovely combination with striped blouse and black skinny jeans. The outfit below won't look so lovely and beautiful without the red leather bag.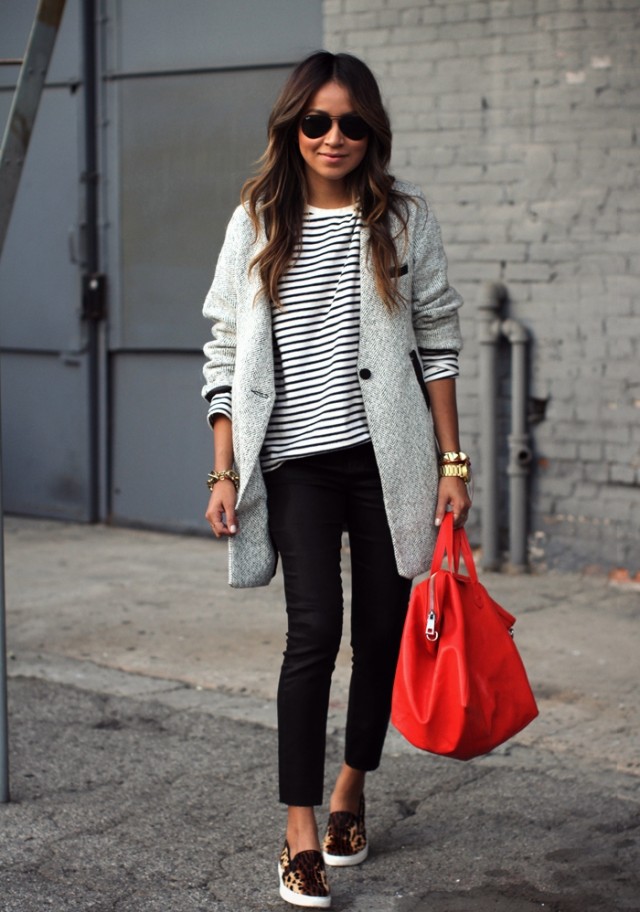 Lovely outfit to rock the streets in your town. The girl matched the bag and the heels. The warm scarf beautifies the whole outfit and makes it look warm and cozy.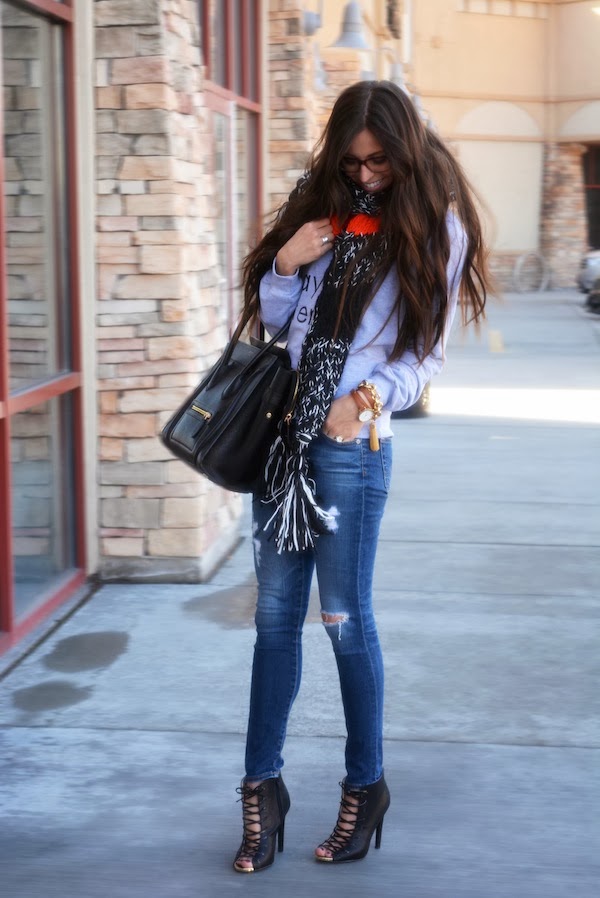 The denim jacket is one of the fall essentials that you should definitely have in your wardrobe. I really like the dress. What I don't like is the bag, which I think is too elegant for this outfit.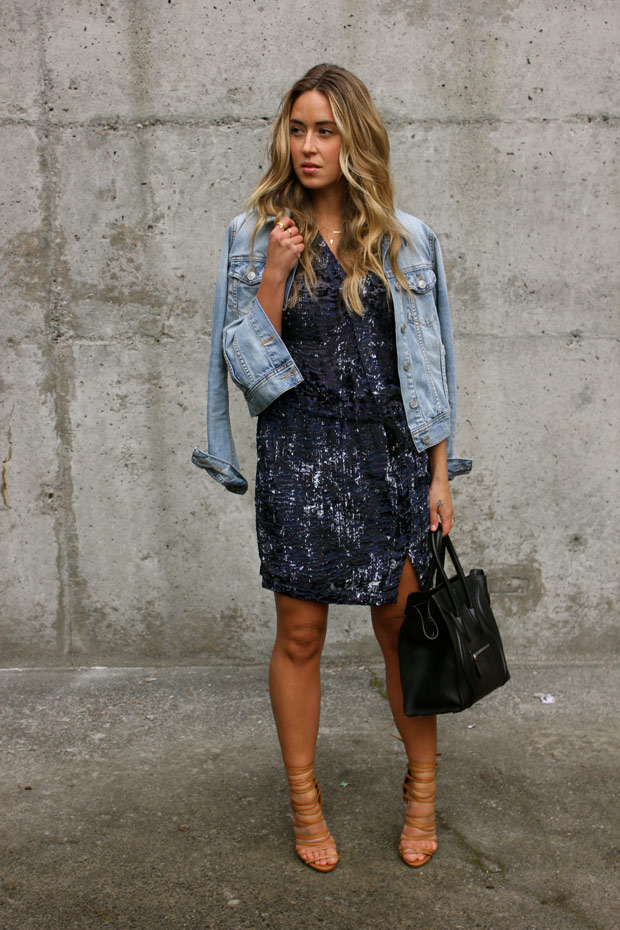 Fancy outfit for every occasion with pale pink sweater and jeans. The blue bag looks magnificent and I really like it.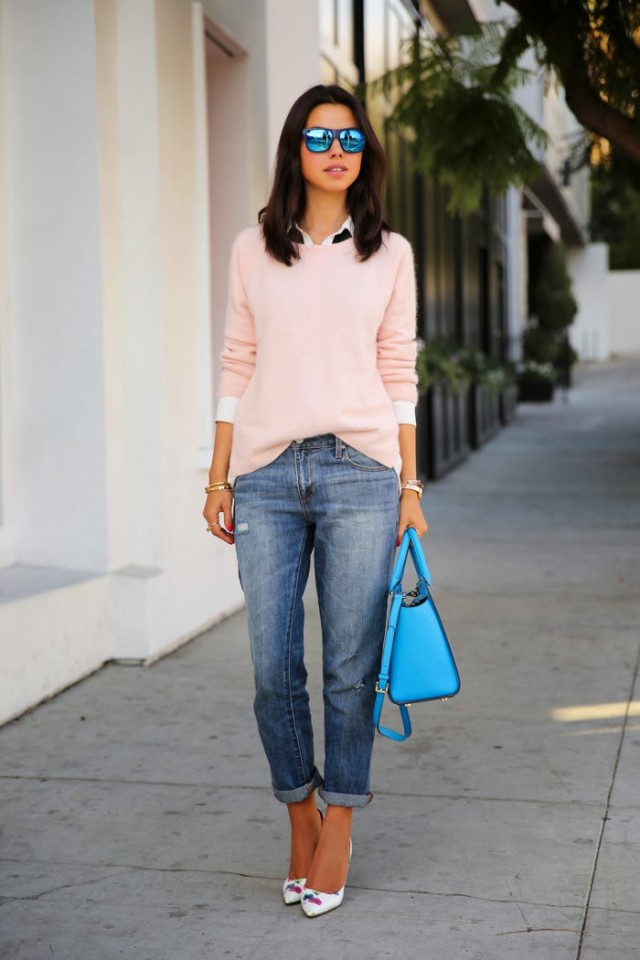 Marvelous combination for everyday. Do you like it? I really like the blazer and I'm thinking of buying one.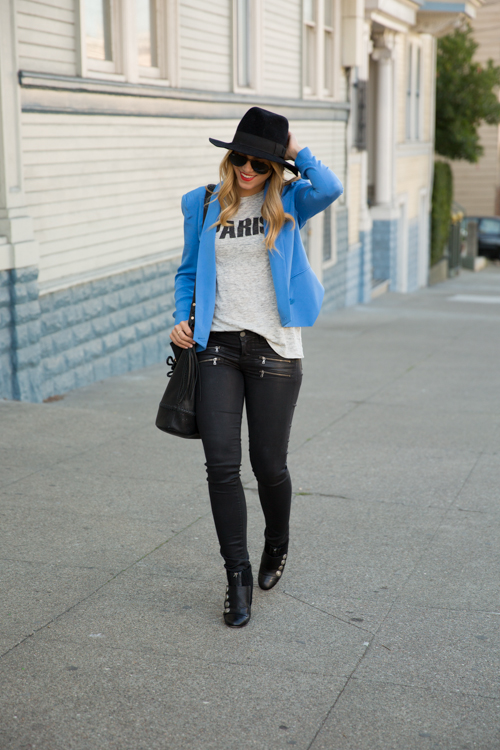 In the sunny fall days we can still wear our summer clothes. But, be careful, because the weather can be changeable. That's mean that you can wear some of your summer clothes in combination with a blazer, jacket or cardigan.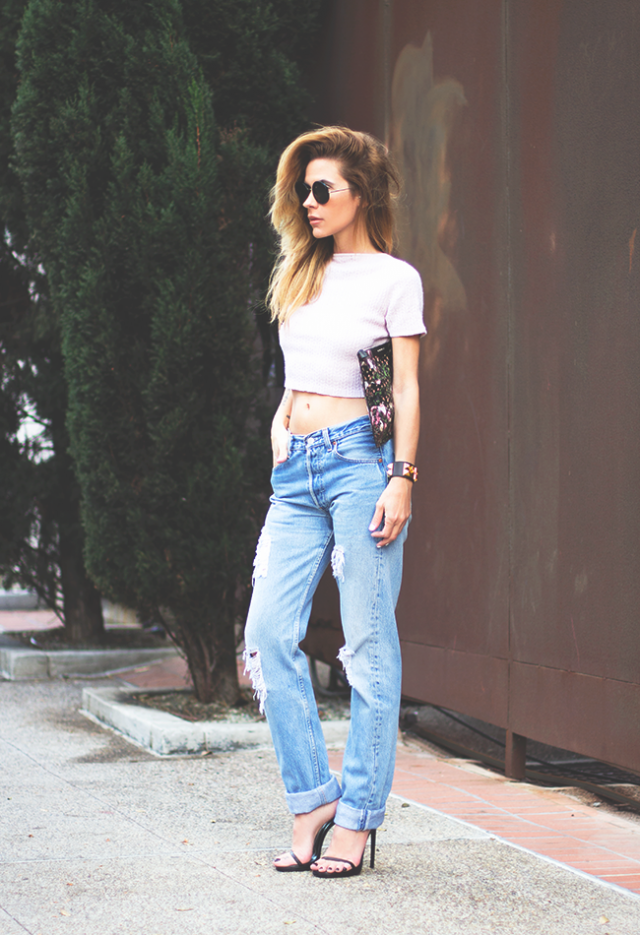 Stylish and sophisticated combination for the breezy days. The culottes are going to be a huge trend this Fall, especially the white ones, so hurry up and update your wardrobe with a stylish and sophisticated pair.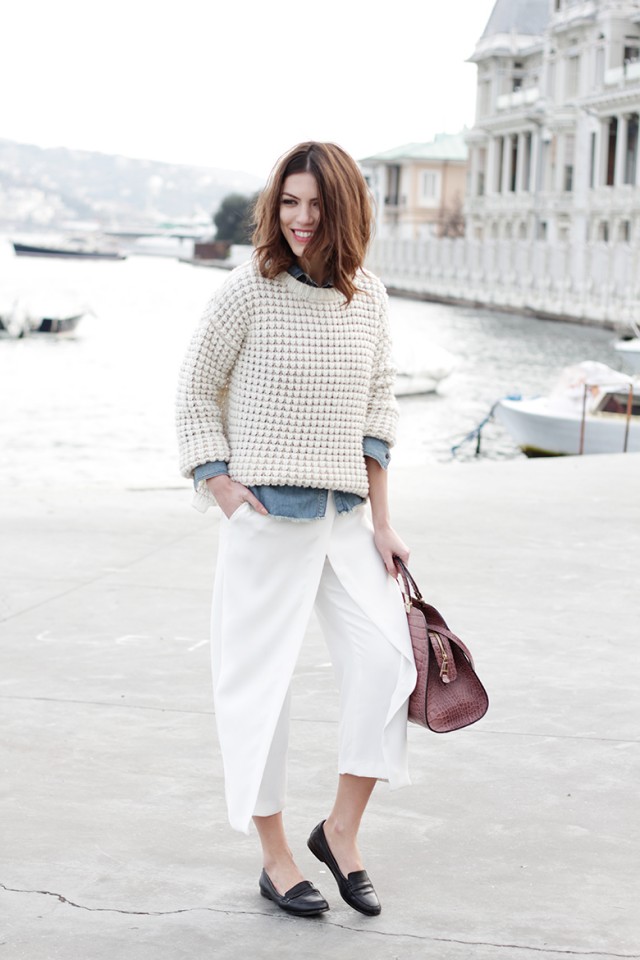 Fabulous combination for everyday. The girl matched the heels, bag and the jacket to break the monotony of the whole outfit. You don't have to wear the jacket, if the weather is warm.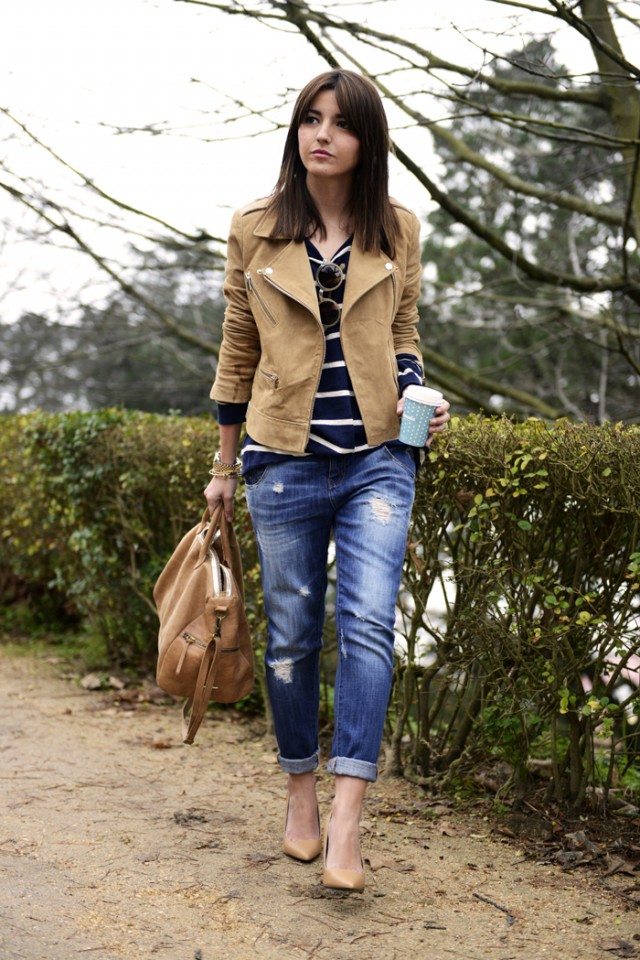 Lovely fashionable choice for every occasion. You can wear this combination to work to. It looks magnificent. The blazer adds a glamorous touch to the whole casual outfit. Stunning!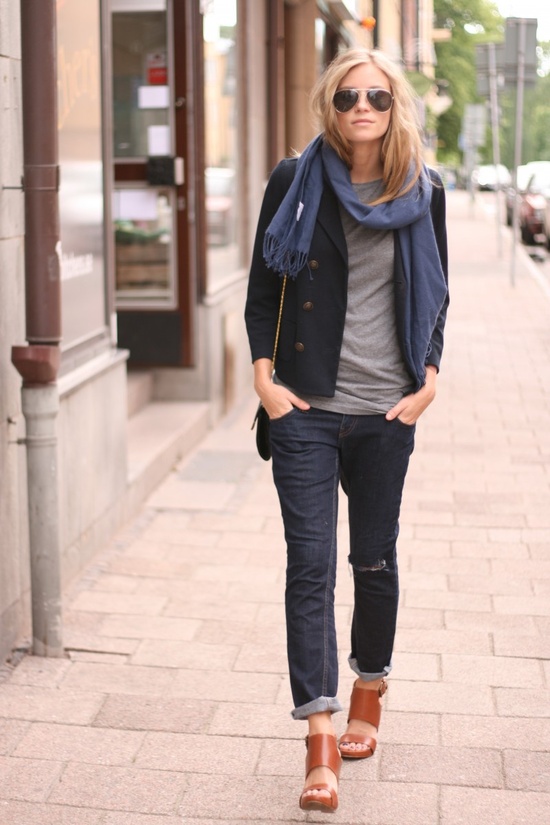 The girl below chose sporty style by wearing simple gray tee, denim shirt and black jeans in combination with sneakers and black leather back that is not too casual and sporty. I don't like her chandelier earrings, because they are too elegant for this combination.