Hey my lovely divas! How are you? Are you enjoying the winter season or you are just waiting spring to come? For today, I have made you a very interesting post that is called "15 Marvelous Ways to Wear Skirts in Winter". Are you excited?
It may be very cold outside, but that doesn't mean that you should not wear skirts and dresses during winter. When the weather is freezing you can wear your skirt or dress with leggings, but for more lovely and elegant look, you can pick some warm tights and complete your look. The outfits that I have selected for you today, will amaze you and make you say wow. So, let's check them out and draw some inspiration. Feel free to copy the outfit that you find interesting and fashionable. Enjoy and have fun!
You can make your black and white combination more dramatic with a neutral coat. The clothes match perfectly and the accessories make the outfit more chic.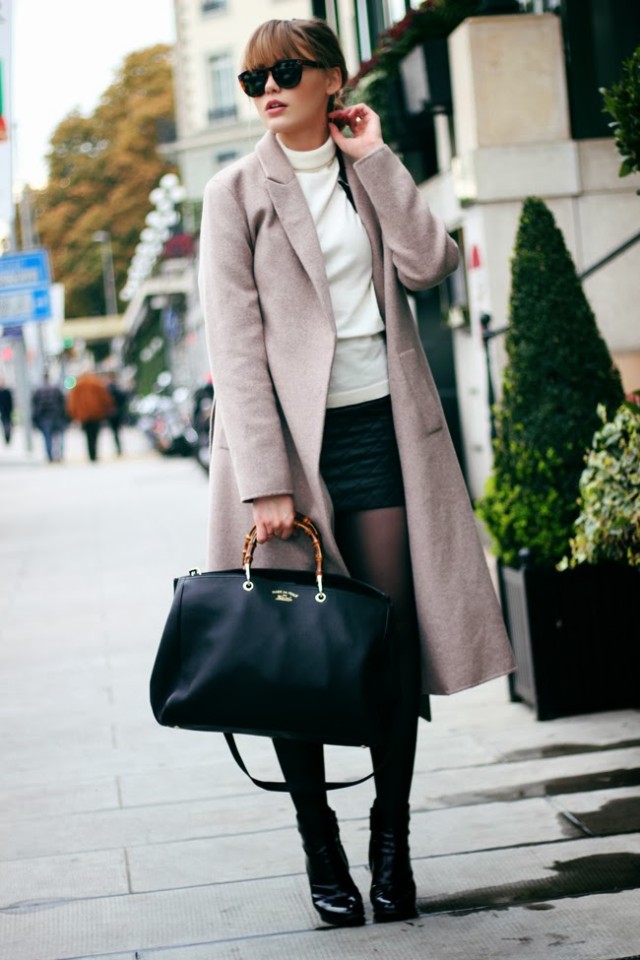 Grey is one of the most worn color during the winter season. You can worn all grey or math it with some other color for more dramatic look.
Over-the-knee boots will make your outfit more lovely and charming. The outfit below looks amazing and will keep you warm and stylish during the cold winter season.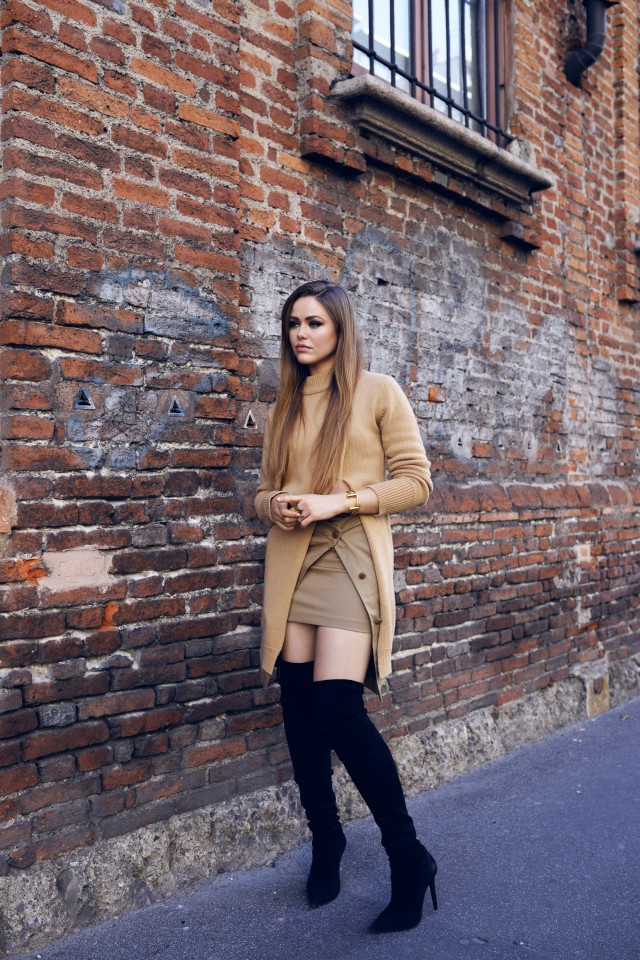 You can go with an all black combination this season and look fabulous. Fringes are IN and a fringe skirt can be worn with a warm sweater.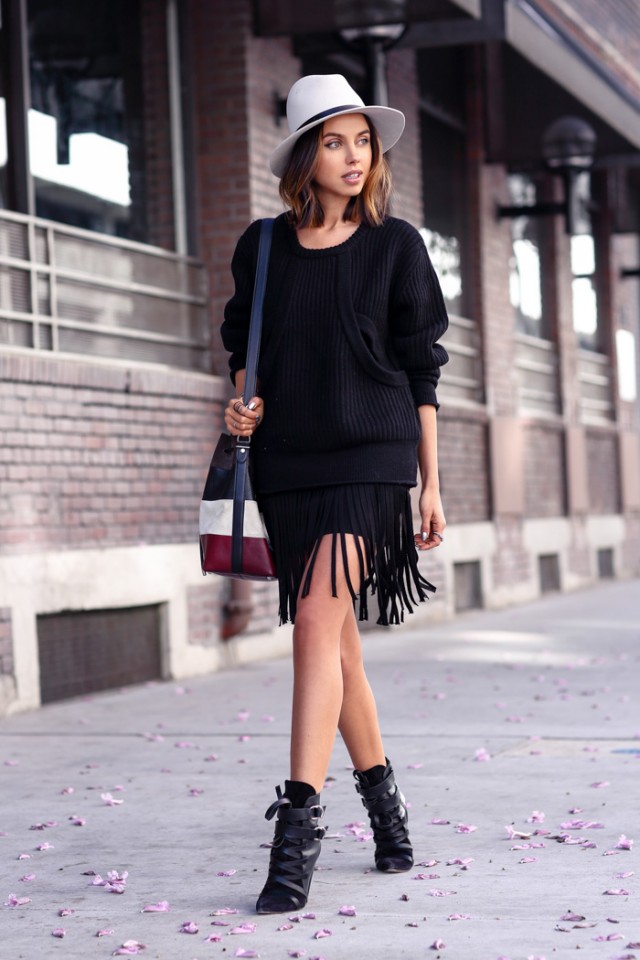 Elegant and sophisticated black and white combination that can be worn to your next special event. For more dramatic look, you can choose some bold accessories.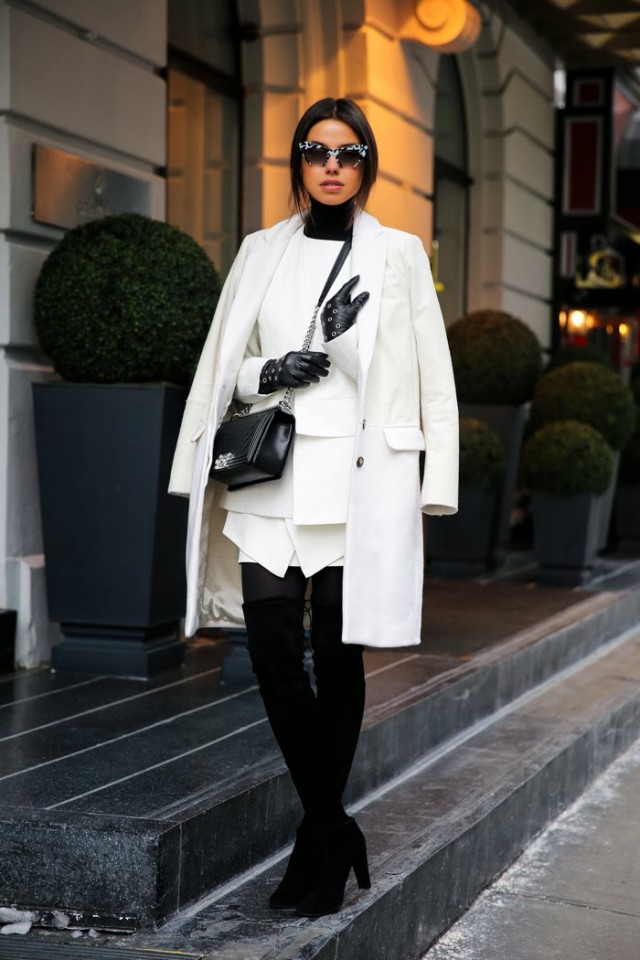 The warm turtlenecks should become your best friends during the freezing weather. You can wear your turtleneck with a skirt or with a pair of jeans and look astonishing wherever you decide to go.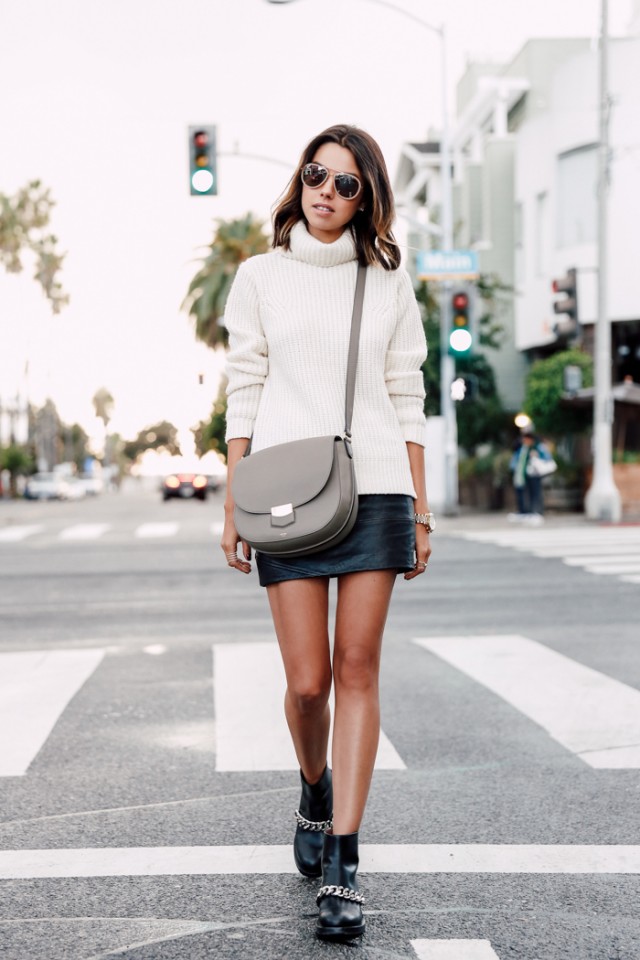 What do you think about the outfit below? Do you like it? The colors are wisely chosen and the pieces are perfectly matched.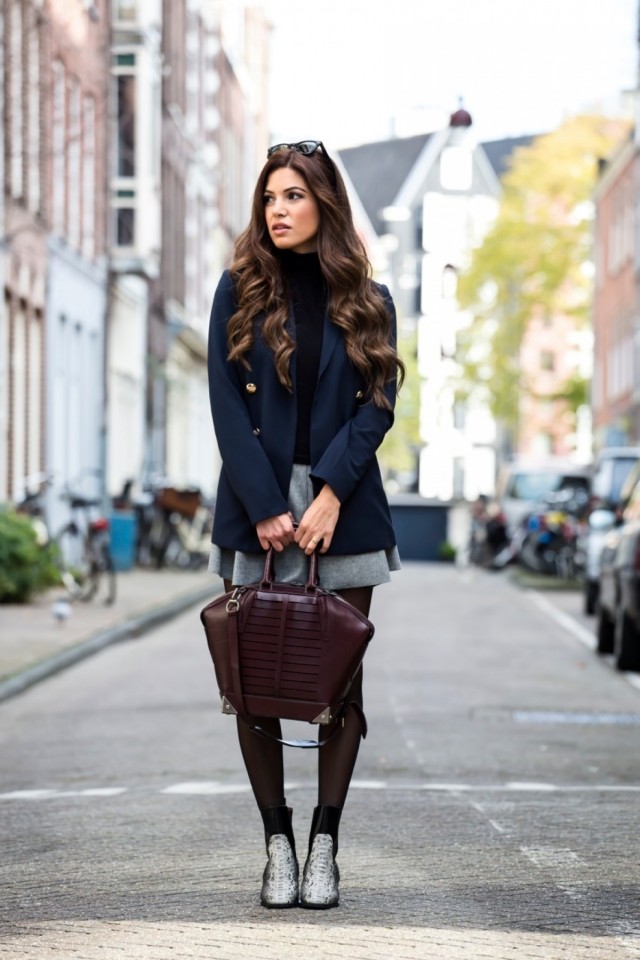 You can combine your over-sized turtlenecks with mini skirts and look lovely. You can wear this combination to with a pair of ankle boots or with over-the-knee boots.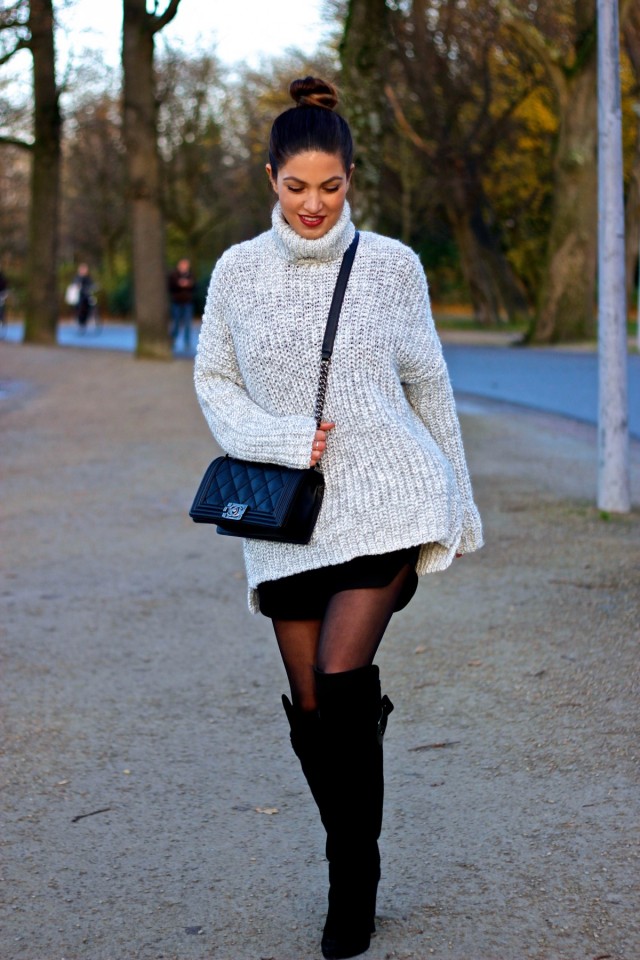 You can wear the combination below to work and every other event. For more elegant look, you can math this beautiful pencil skirt with heels and lovely shirt.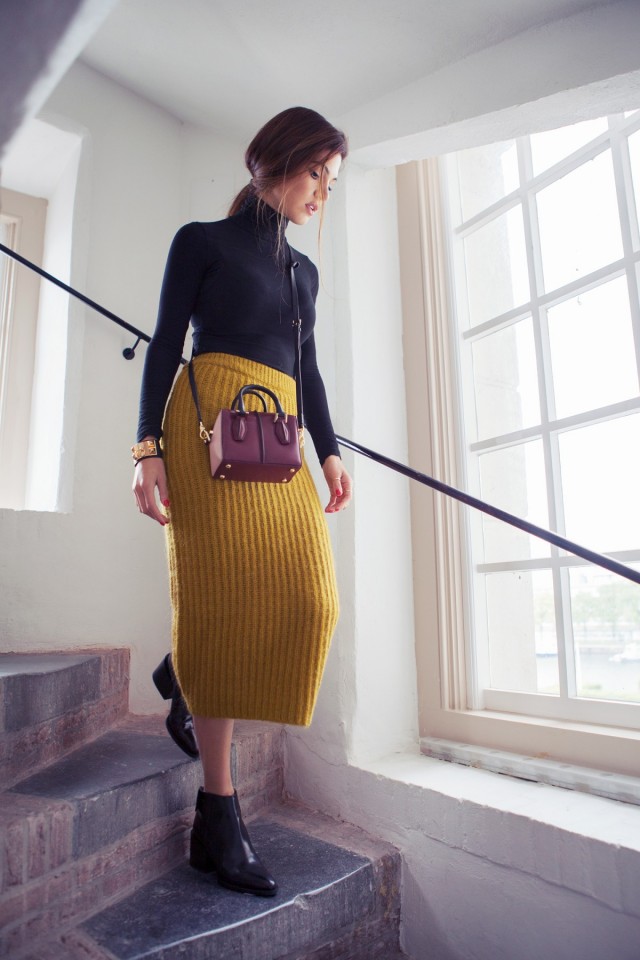 As I said before, you can wear your sweatshirts with more sophisticated and chic skirts and look fascinating wherever you decide to go.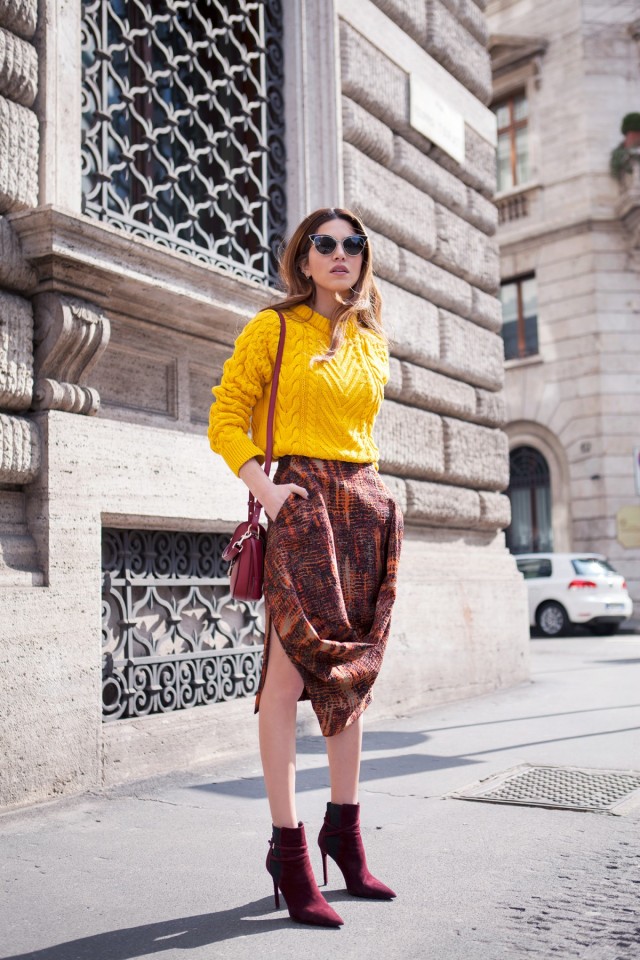 Take a look at this black and white combination below and draw some inspiration to match your pieces. A fedora hat is always a good choice to complete your outfit.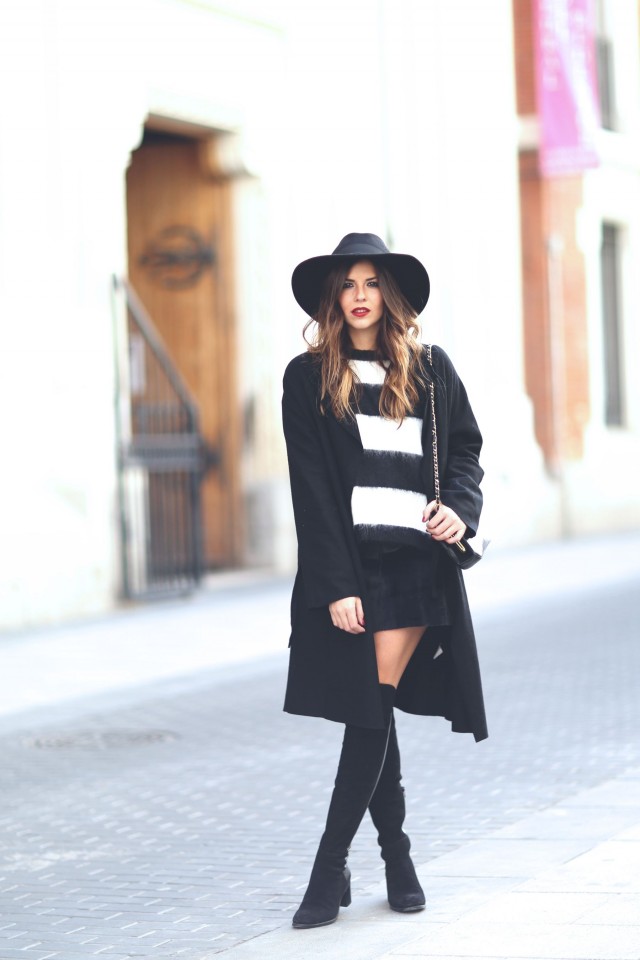 You can make your outfit more fresh and lovely with a white coat like this below. The combination look very modern and sophisticated and it is perfect to hit the streets this season.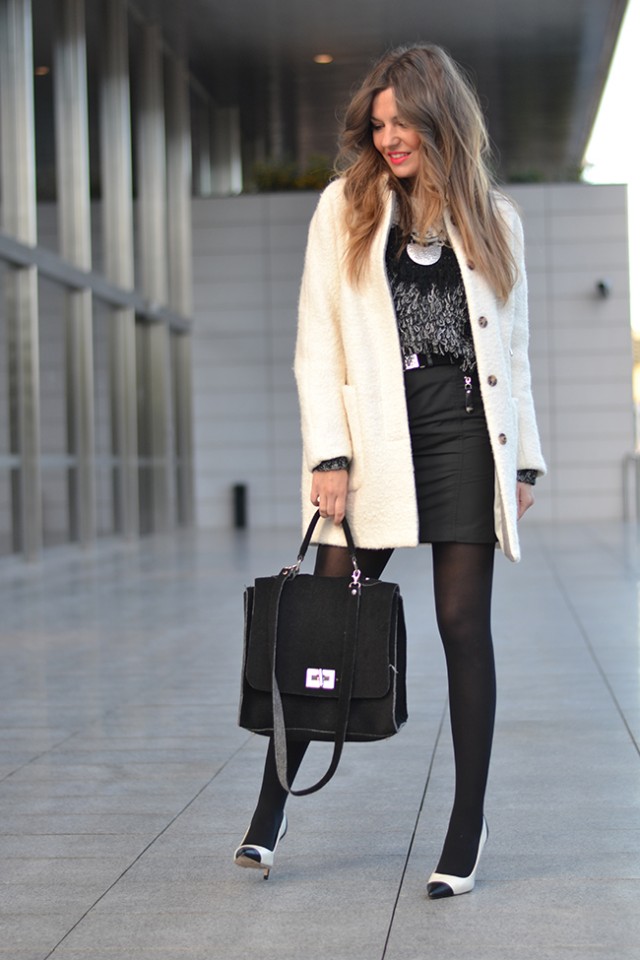 Fur vests will keep you warm and cozy during the winter season. You can make very charming combination it you match the vest with a lace skirt and over-the-knee boots.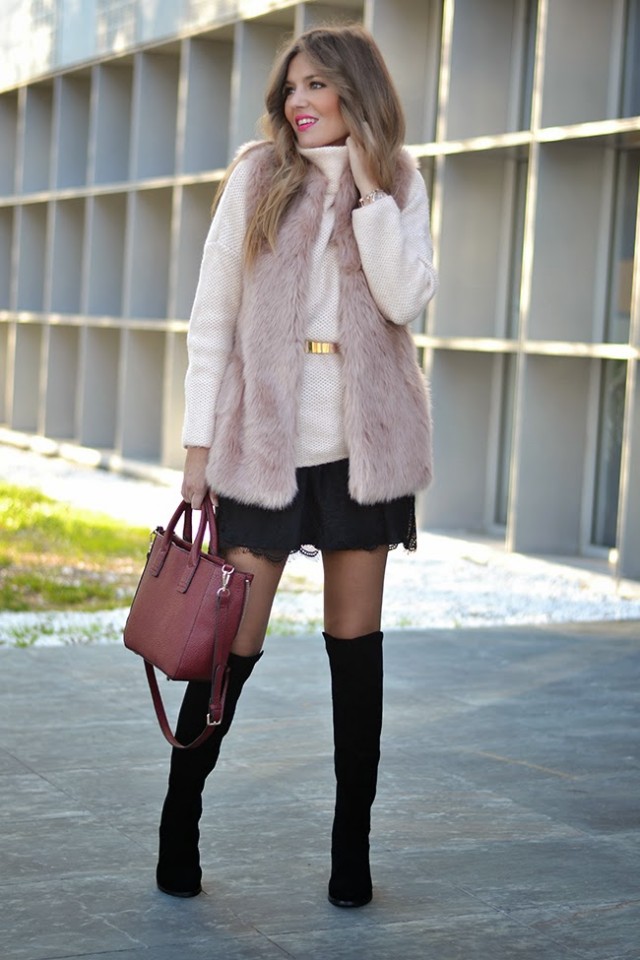 You can make your outfit look more luxurious with some interesting accessories. The animal printed heels will make your outfit more dramatic and lovely.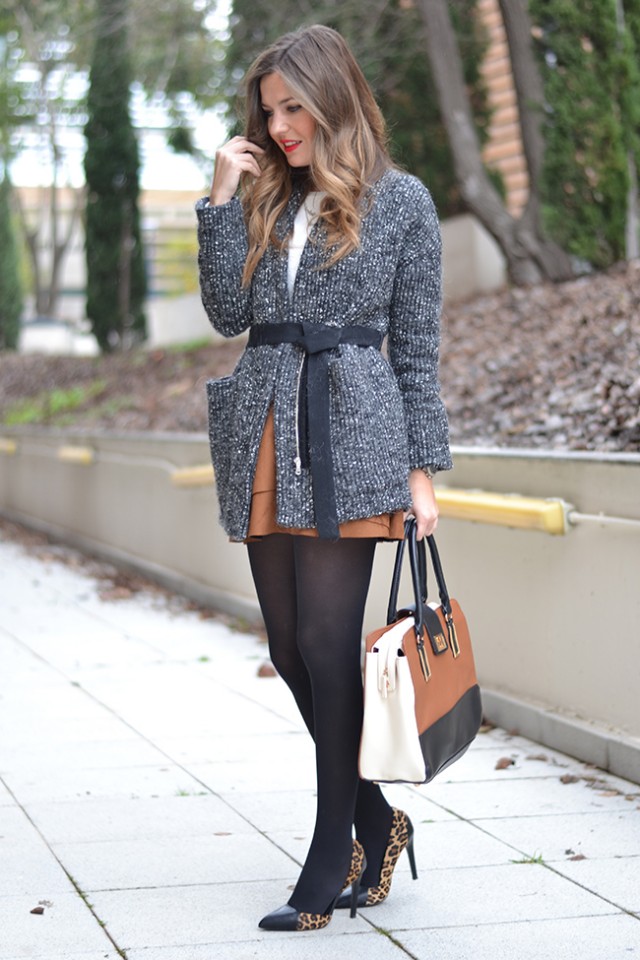 Sophisticated and very elegant – the outfit below can be worn to work, but you need to choose a midi skirt for more appropriate office look.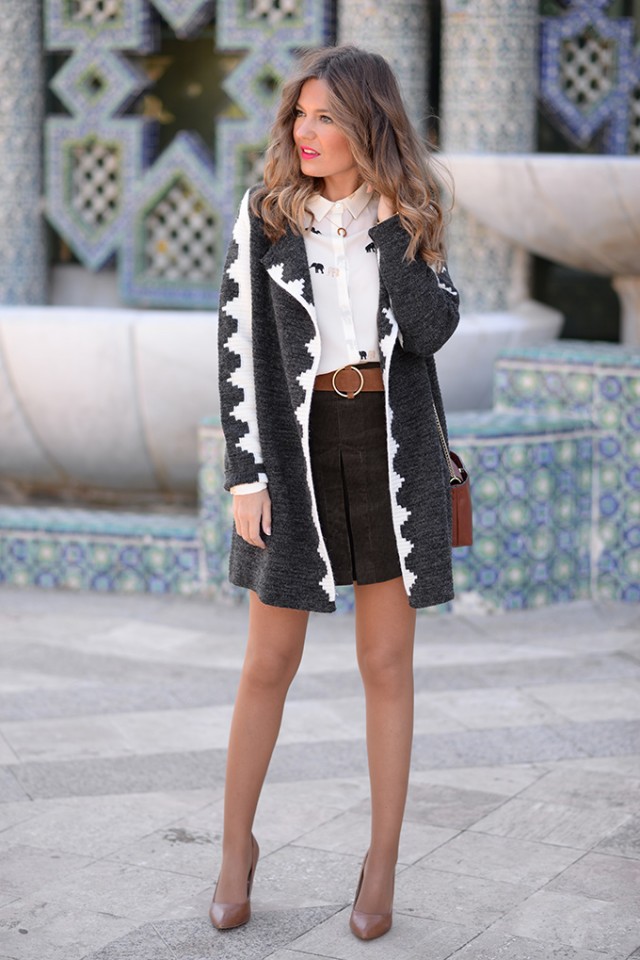 What do you think about these ideas? Do you like them and do you fancy wearing skirts in winter? I would love to know your opinion, so feel free to share your  opinion in a comment below. Thank you for reading! Enjoy in the rest of your day and don't forget to stay up to date with the content of Fashion Diva Design!