Hey there my lovely people! How are you? Are you enjoying the beautiful days? I'm always here to show you the latest fashion trends and inspire you to follow them. For today, I have a very interesting post that is called "15 Chic Ways to Follow the Distressed Skirt Trend". Are you excited?
SEE ALSO: 14 Outstanding Combos With Ripped Jeans To Copy Right Now
Everything that was fashionable many years ago is back in fashion. The retro denim jeans and skirts are back in such a big way that all girls over the world are crazy about them. We are not talking about the fancy denim pieces, but about the ripped ones that were popular in '90s. If you need an inspiration to follow this fashion trend, then you should take a look at the gallery below. Feel free to copy the outfit that you find chic and stylish. Enjoy and have fun!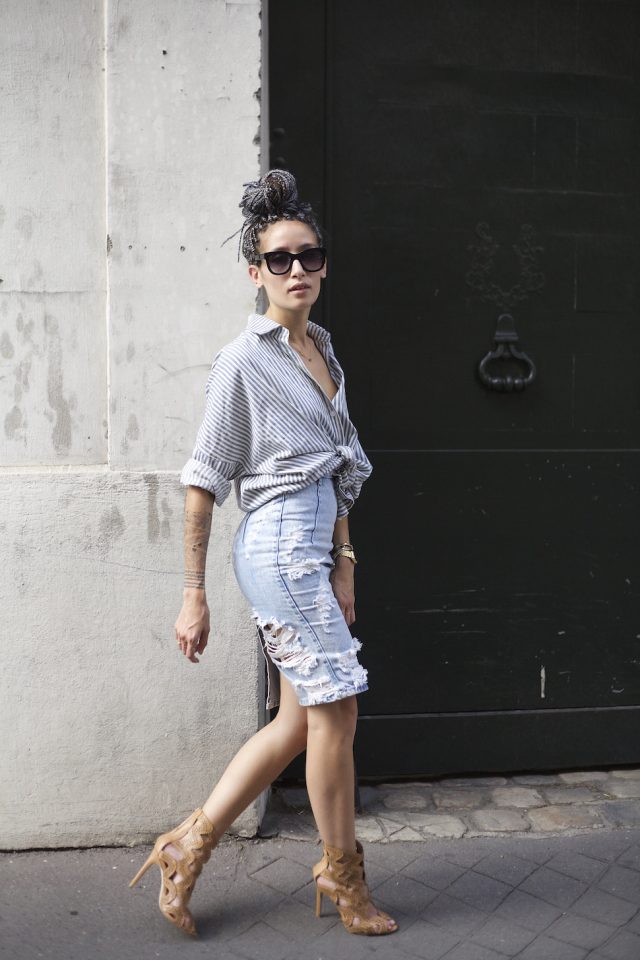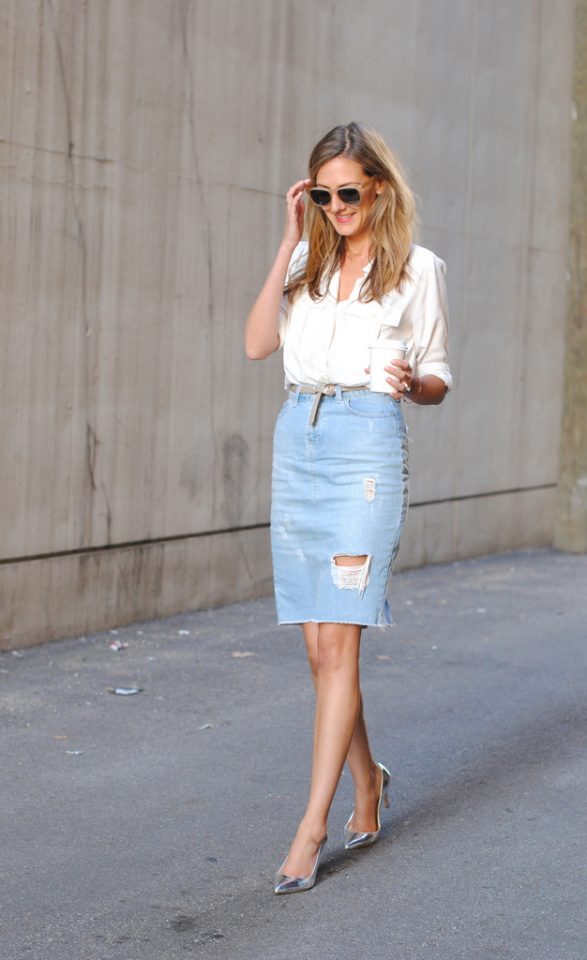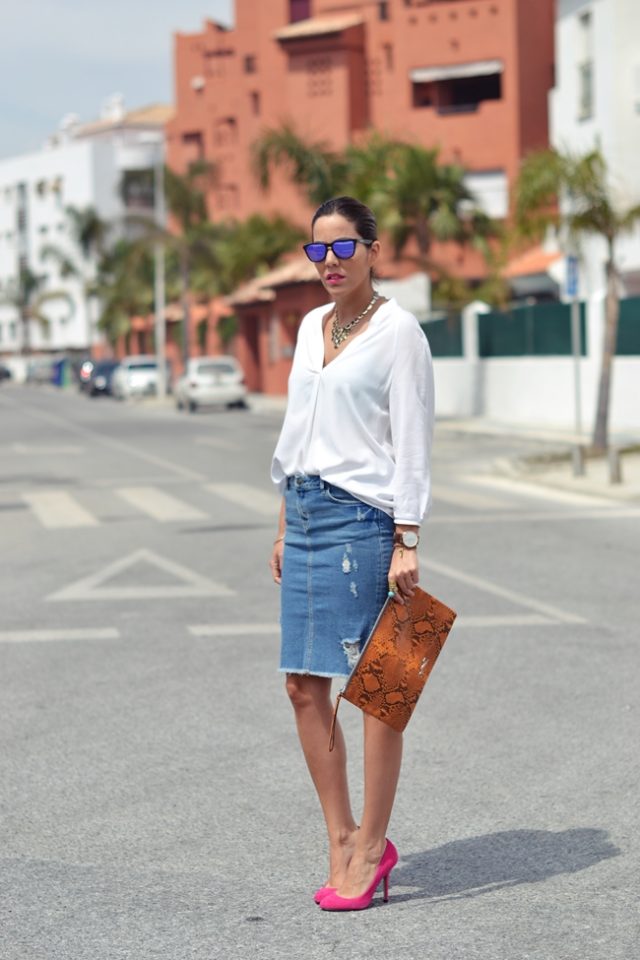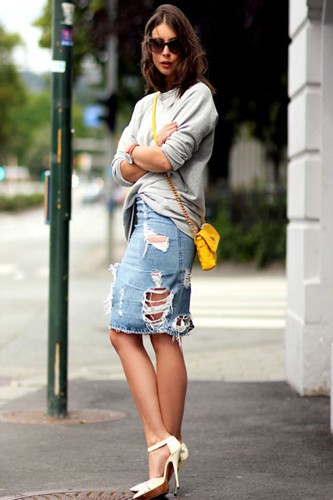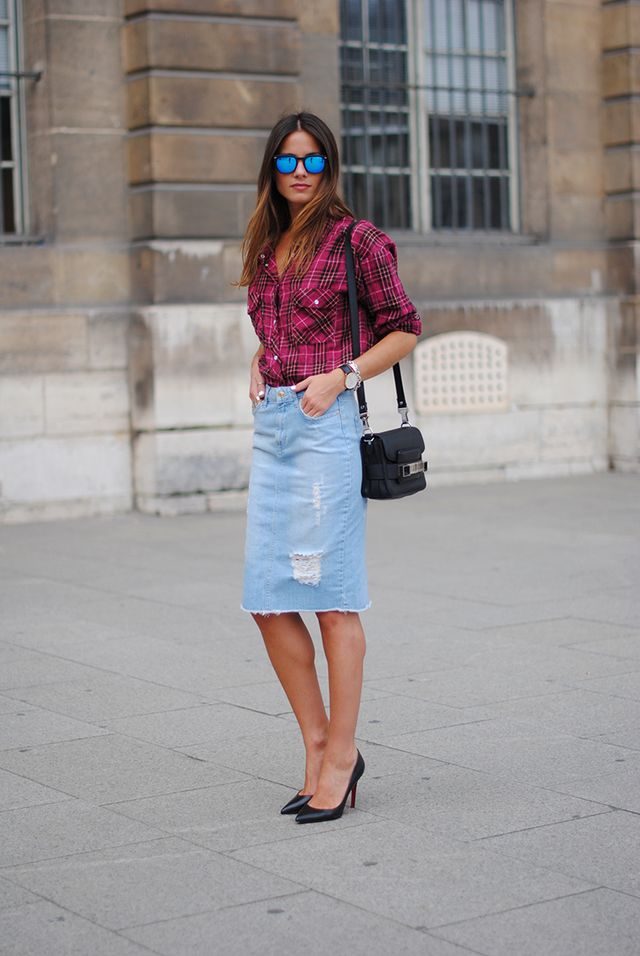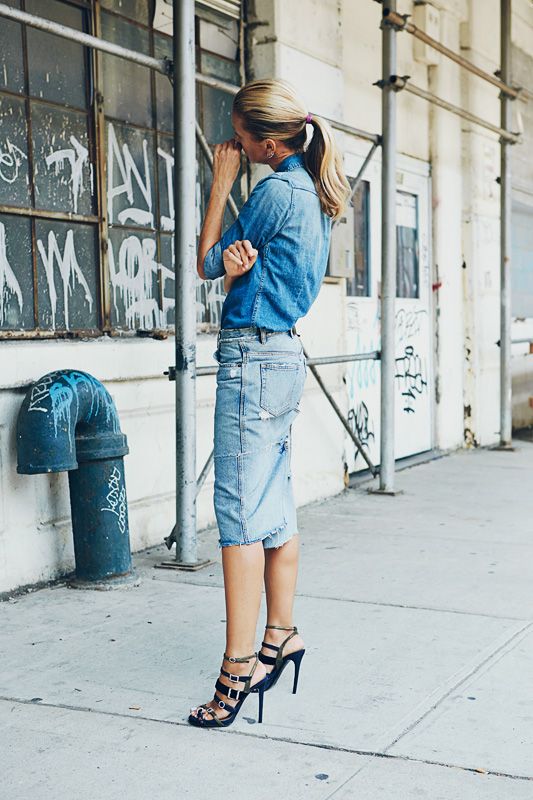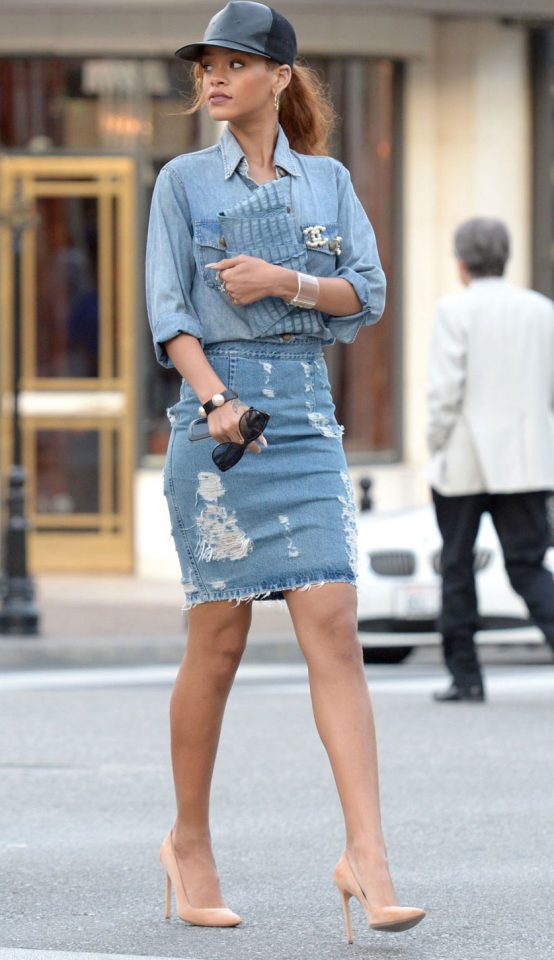 I'm sure that you have such a skirt in your wardrobe and I need to say that this is a perfect time to wear it. If you don't have distressed skirt, you should hurry up and update your wardrobe. You can find it in various styles and lengths, but I need to recognize that the midi one is my favorite. However, you can hit the streets with this type of skirts, but you should not wear it to work. It looks magnificent and glam when worn in a combination with shirt and sandals or heels. For more casual look, you can style it with sneakers or flats.
If you want to make a statement, I advise you to wear your skirt with a simple top. The most simple, yet chic combo you can make is with white simple tee. Add some interesting accessories for complete look and enjoy the day with style.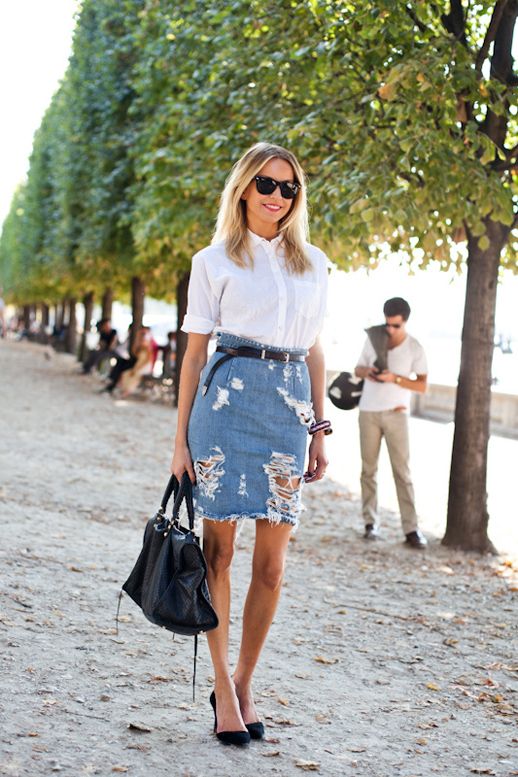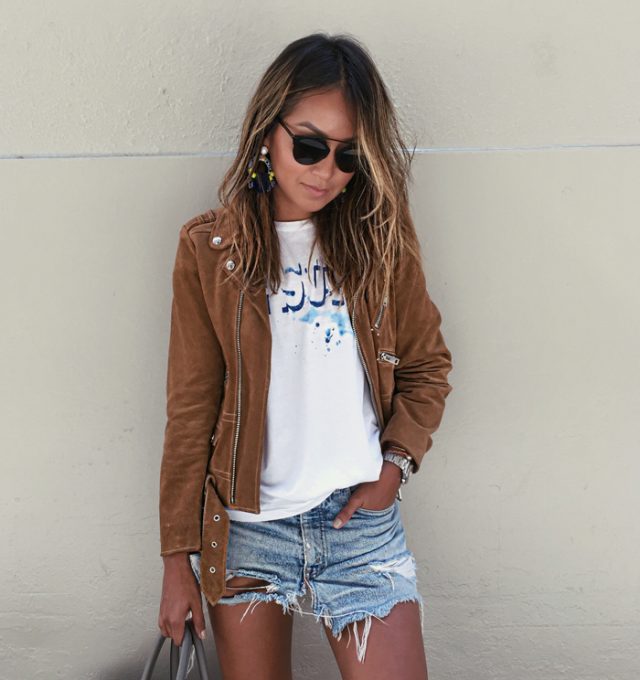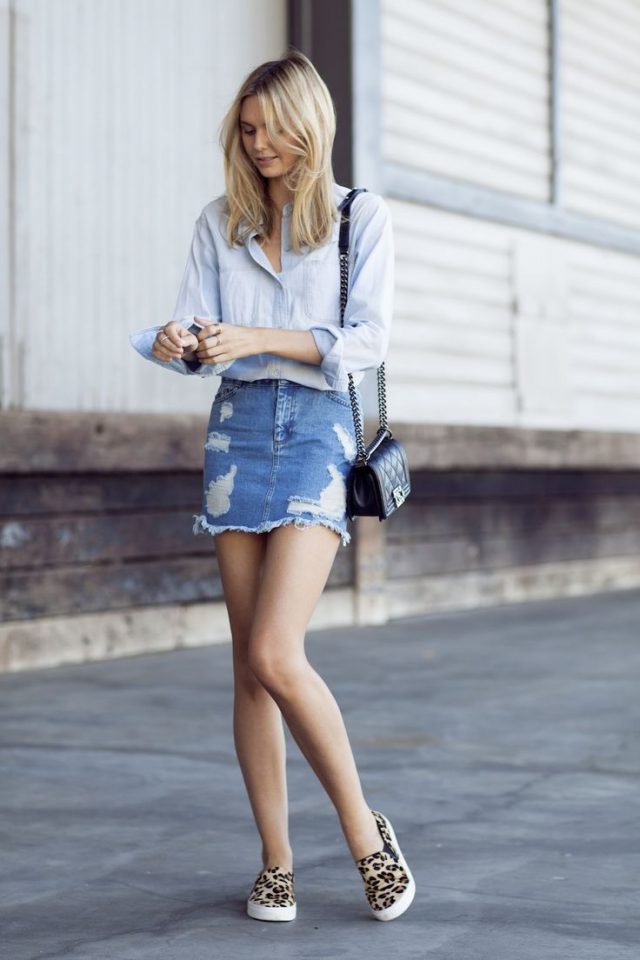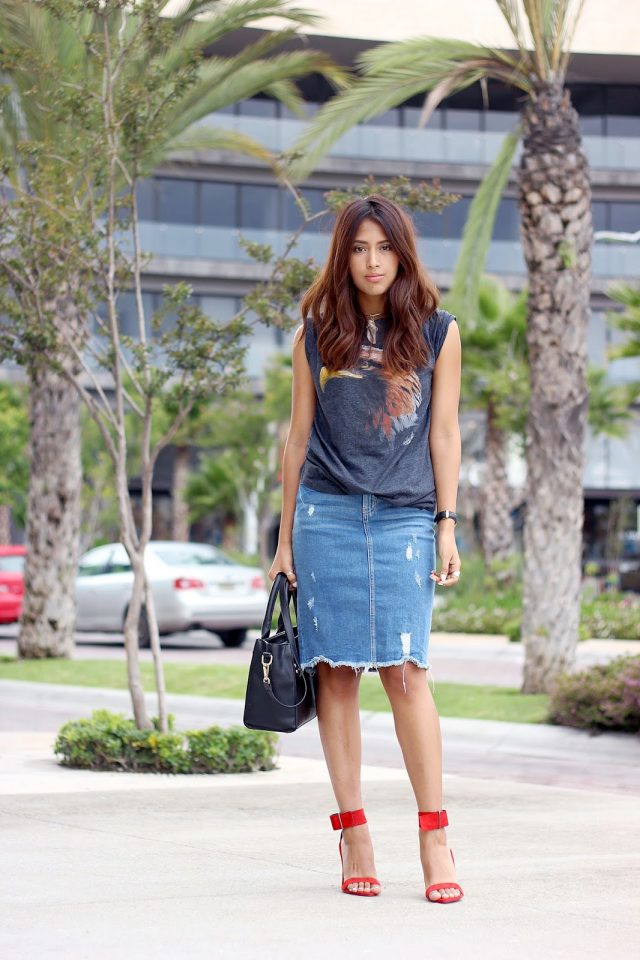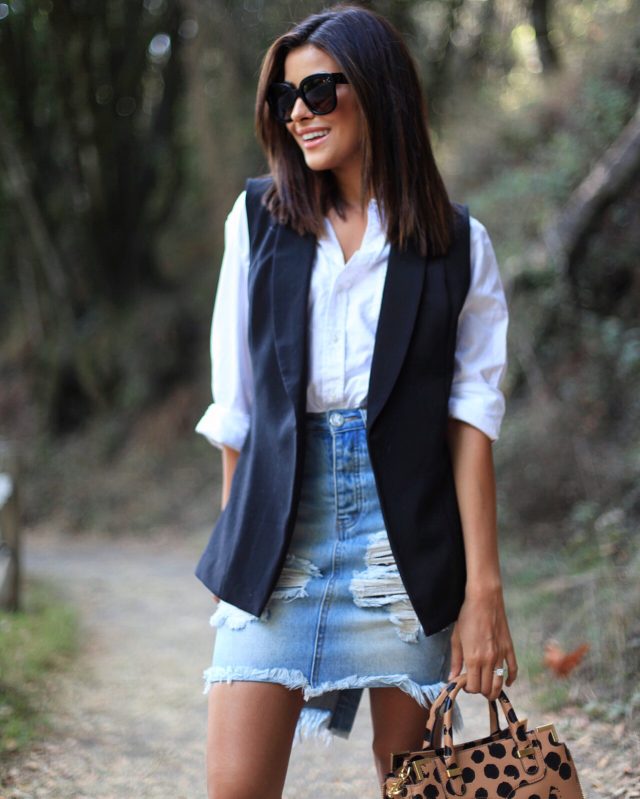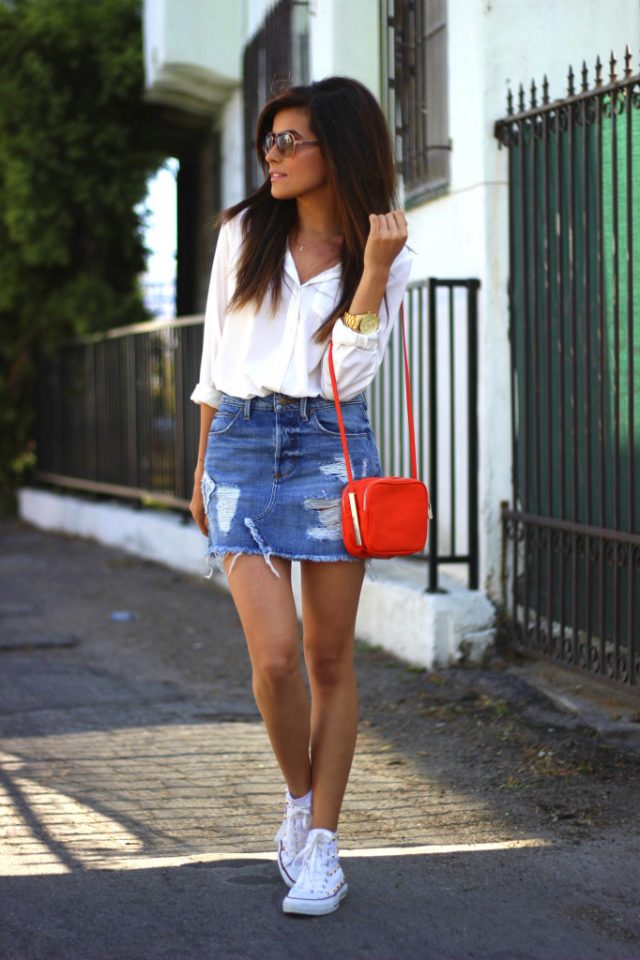 So, what do you think about this trend my lovely divas? Do you fancy wearing skirts and would you like to wear a distressed skirt? Which combination meet your style and personality? I would love to know your opinion, so please share your comments below. If you have some other interesting outfits with ripped skirts and other fashionable pieces, please share them with me. Thank you for reading! Enjoy in the rest of your day and don't forget to stay up to date with the content of Fashion Diva Design!