Divas, cute hair DIYs are as easy as 1-2-3 when you follow our super-simple step-by-step tutorials. In this post you can check out 13 Half-Up Half-Down Hair Tutorials. Half updo hairstyles are extremely popular. There are many great ways of managing your hair while showing off some style too. They're so simple yet different from the regular look.
These amazing hairstyle won't take years of beauty school to achieve. You can easily learn how to make them and everybody will be turning heads wherever you go. Browse through the photos below and find your next hairstyle which can be made in 2 easy steps in less than a minute!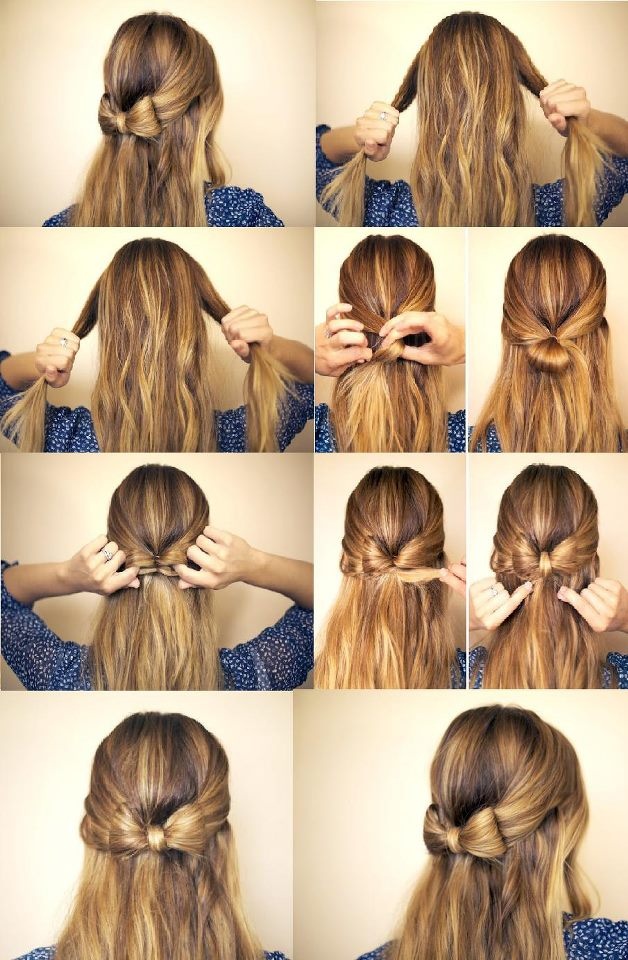 Do you know why more and more girls prefer the half-up half-down hair? It's polished and feminine at the same time. Half up styles combine the best of both (hair) worlds. You can enjoy the polished "done" vibe of an updo and the sexy look of hair that is down at once! For even more fashion inspiration don't forget to follow us!