Hey my lovely divas! How are you? Are you enjoying the winter or you are just waiting sunny days to come? The temperatures range from 0 to -20 which means that we should all wrap in the coziest blankets and stay at home. I wanted to inspire you and awaken your creativity, so for today, I have made you a very interesting post that is called "12 Stupendous Walk-In Closets That Will Amaze You". The ideas blow my mind and I'm 100% sure that you will like them too. I think that there isn't a human being on the planet that would not like to have closets like these below. Let's take a look at them and draw some inspiration. If your home is spacious, you may find an idea that will fit your home and style perfectly, who knows. Enjoy and have fun!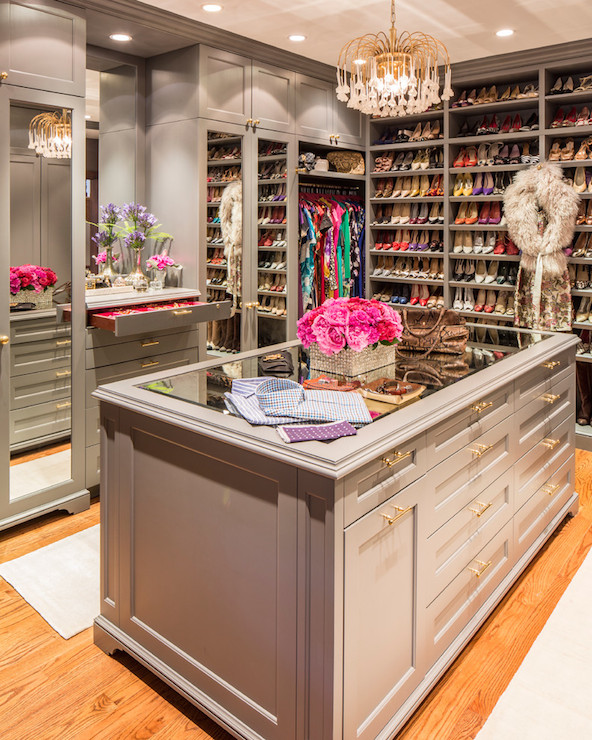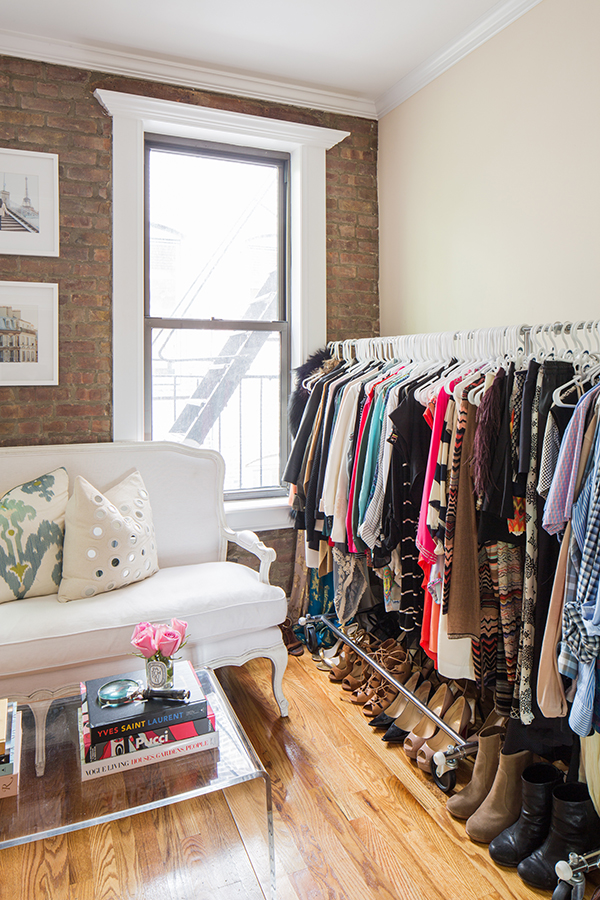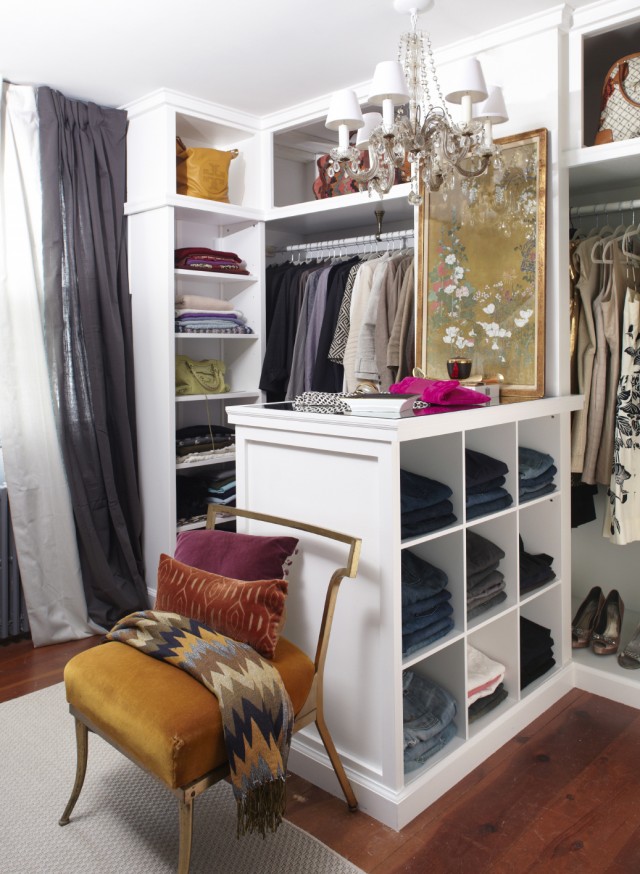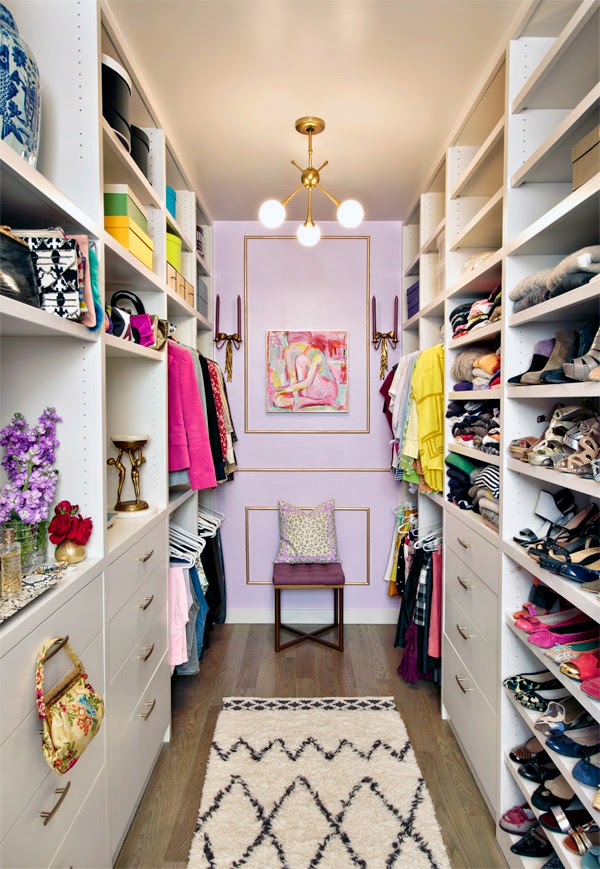 There are so many fun games and activities that can keep us entertained during the winter and in any other season when we have nothing to do. You can play games with your kids, watch movies, or if you want to be more productive, you can also ask your family to help you clean the house.
The clothes, shoes and accessories can create a big mess in your home, so why not to organize them well. The task of de-cluttering your closet may take you a lot of time, so it is better to ask for some help from your family.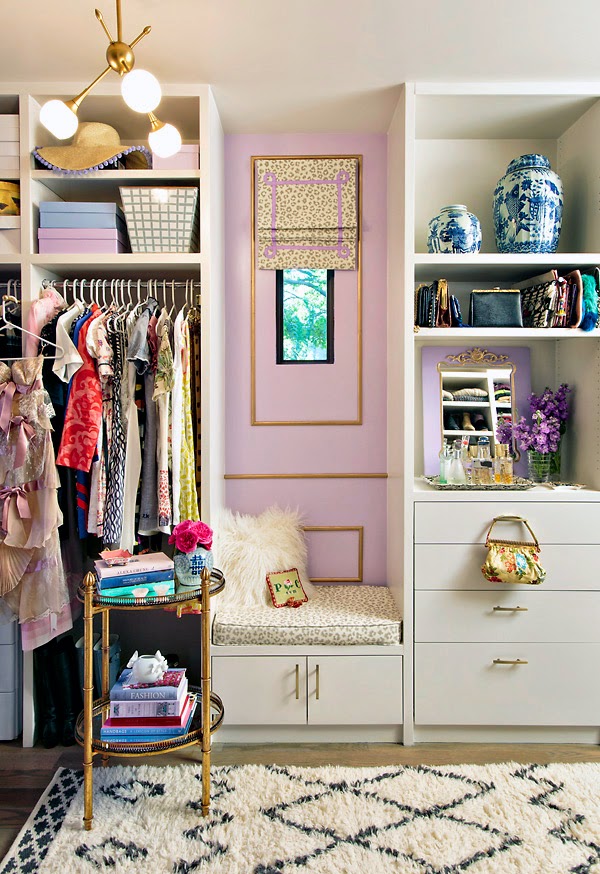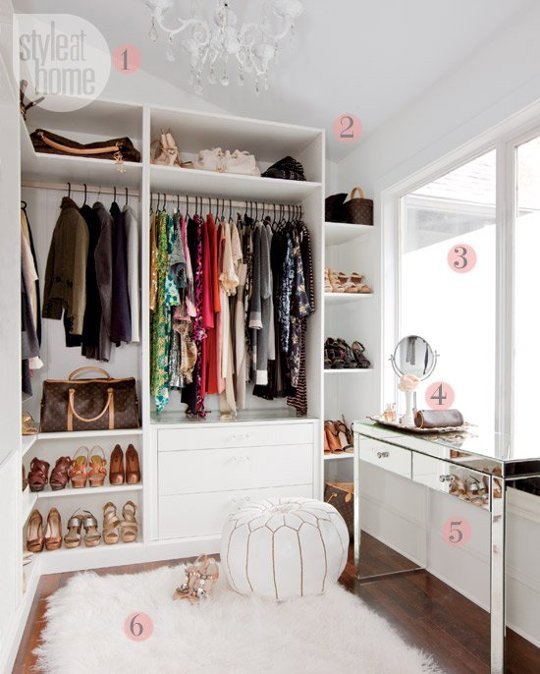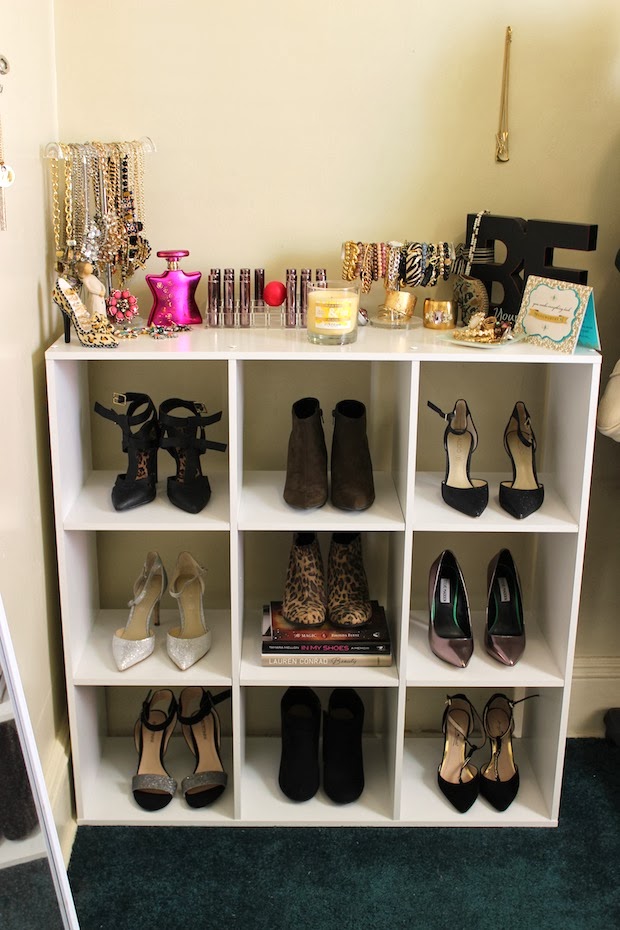 If you don't want to waist your time every morning searching for a blouse or dress, then read these tips and learn how to organize your closet.
#1: Get Rid Of Your Old Clothes
This task might not be easy for all of you, because you may don't want to throw away the shirt that was your favorite couple of years ago. You have another option – to donate the clothes that can be still worn! Get rid of the clothes that are too small or too big, and the clothes that you haven't worn for a long time. By doing that, you will make some space and organize the clothes that you wear every day nicely.
#2: Find Your Own Storage Solutions
There are so many interesting storage solutions that will help you organize your clothes, shoes and accessories. Those in the stores may be a little bit expensive, but the ones that you can create at home are very affordable and very easy and quick to make. Plus, they look amazing and are very functional. It is very important to have everything on hand, so go on and find a solution that will meet your needs and requirements.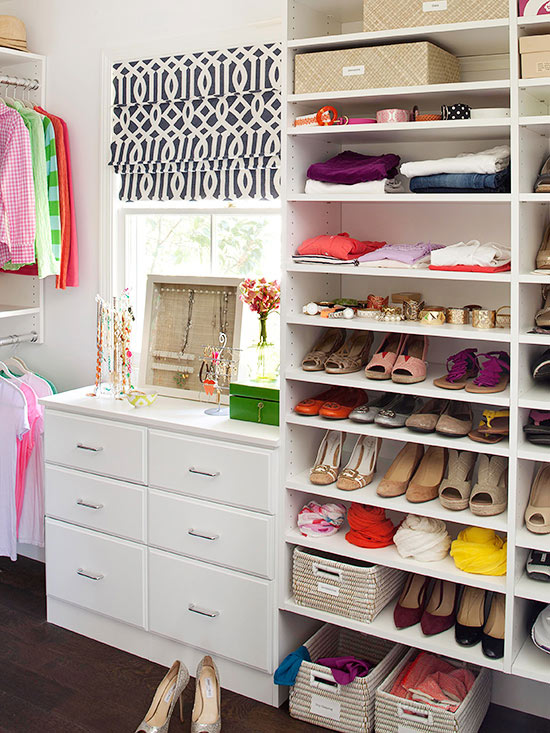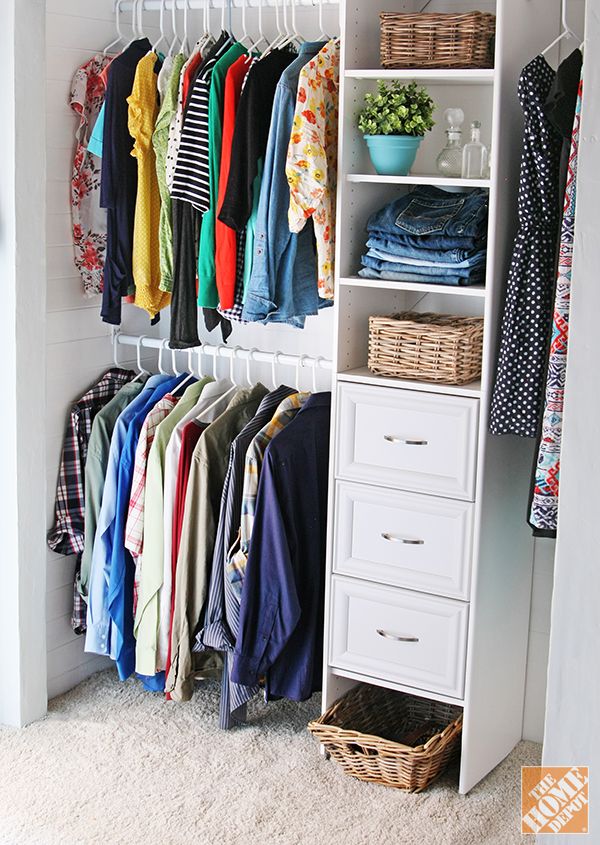 #3: Start Organising
Did you know that there are different solutions for organizing your jeans, lingerie and sweaters? See these tips below and start organizing your closet.
Note: "If you have space in your closet to hang everything, hang everything". Have you noticed that we usually choose to wear the clothes that are hanged? That's because they are almost always clean and ironed.
Sweaters – If you don't want the heavy sweaters lose their shape, it is better to fold them.
Jeans – There are many ways to organize your jeans, by size, style, color, brand or cut. Most of the people tend to organize the jeans by color, what about you?
Pants/Skirts/Shorts – You can hang them and give your closet a clean look.
Dresses – You can organize your dresses by length or color.
Bags/Scarves/Hats – You need to have your bags, scarves and hats on hand and always pick the one that fit your outfit the best. The boxes are the best solution for storing the bags, while for the scarves and hats, you can choose hangers for the scarves and hooks for the hats.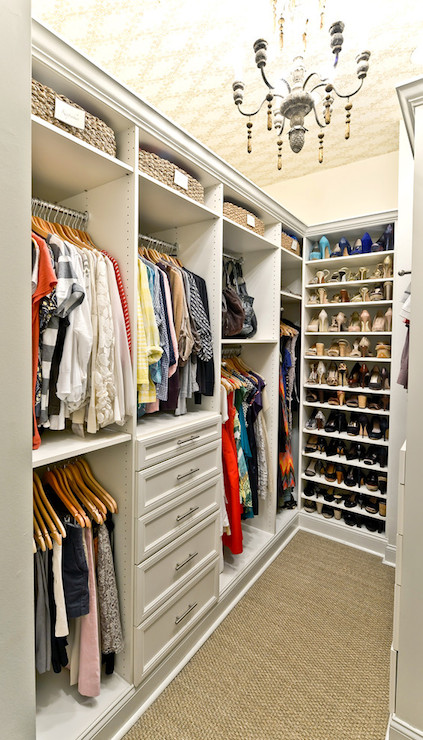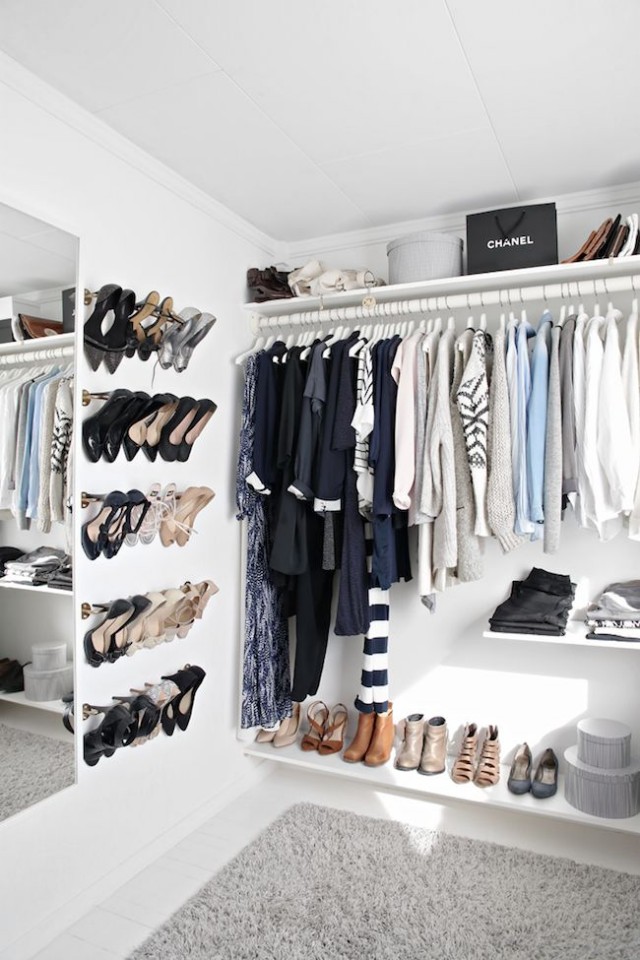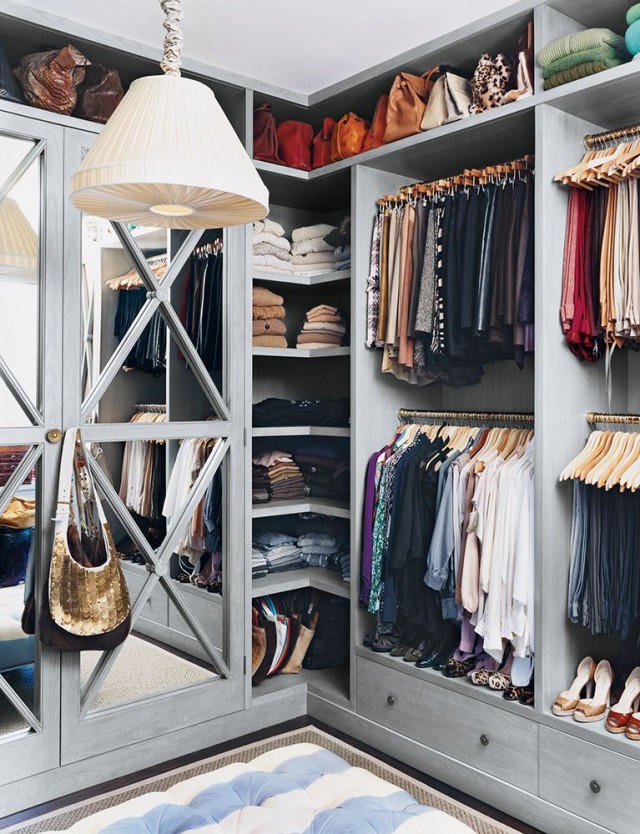 What do you think about these walk-in closets? Do you find them interesting? I would love to know your opinion so feel free to share your comment below. Thank you for reading! Enjoy in the rest of your day and don't forget to stay up to date with the content of Fashion Diva Design!